How To Set Up Merch Informer (Tutorial)
Hello Merch by Amazon users! Today I am going to show you how to quickly set up Merch Informer. This process is fast and should take you no longer than 15 minutes.
Some of the modules that relate to promoting and bringing more sales to products require this setup. Other modules within MI do not require setup and can be used right away.
Step 1:
Login to Merch Informer and click to your profile settings located in the upper right corner.You will be presented a screen that looks like this: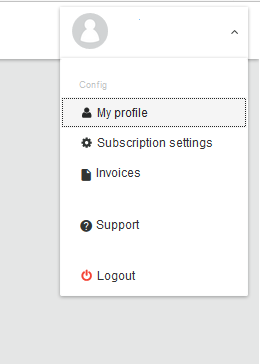 For this, you will need an Amazon Associates (affiliate) account for the Associate tag, and an Amazon Web Services (AWS) account. If you have one or the other great. You can grab both of these for free! These are used in combination in order to help you optimize and advertise your own Merch business through Merch Informer.
Step 2:
Create an AWS Account. You can do so on this page: https://aws.amazon.com/.
IMPORTANT: You must create both of these accounts under the same email address for Merch Informer to work.
AWS will prompt you to enter in your credit card details. Remember that this is all free and just a step into Amazon web services. They will then give you a phone call and prompt you to enter in your pin to verify the account.
Step 3:
You now need to complete the API agreement in order for the AWS keys you are about to make to function correctly.
Please visit this link and login: https://affiliate-program.amazon.com/gp/flex/advertising/api/sign-in.html. When it asks for the description, simply input "t-shirt promotion,advertising and optimization software" and click continue.

Step 4:
Return to AWS: https://aws.amazon.com/ and click on your name at the very top of the page and click on the "Security Credentials" drop down.
You will be presented with a popup:

Click on "Continue to security Credentials.
Click on "Access Keys (Access Key ID and Secret Access Key).
Click on the blue button "Create New Access Key

Copy and paste the Access Key ID and the Secret Access Key into Merch Informer. Your Keys will be longer than the image above (keys shortened for privacy purposes).
Note: You can only have 2 AWS keys at a time. If you have 2 keys in your account already, please delete one and create a new one in order to gain access to your secret key.
Step 5:
Next you need to create your Amazon Associates account. Please visit https://affiliate-program.amazon.com/welcome to sign up.
During the sign up process, they are going to ask you about your website. Insert your website or social media account URL that you could use to promote/advertise your shirts.
Once you confirm your account, look near the top of the page, and you will see something that looks like this. To the direct right of "Store" you will see your Associate ID. Copy and paste the Associate ID into Merch Informer.

Step 6:
Now you should have all the information set up inside Merch Informer on the profile screen.
Happy T-Shirt Selling!