Ethics, Amazon, And You: How To Avoid Offensive And Tasteless Messages In Your POD Merch Gig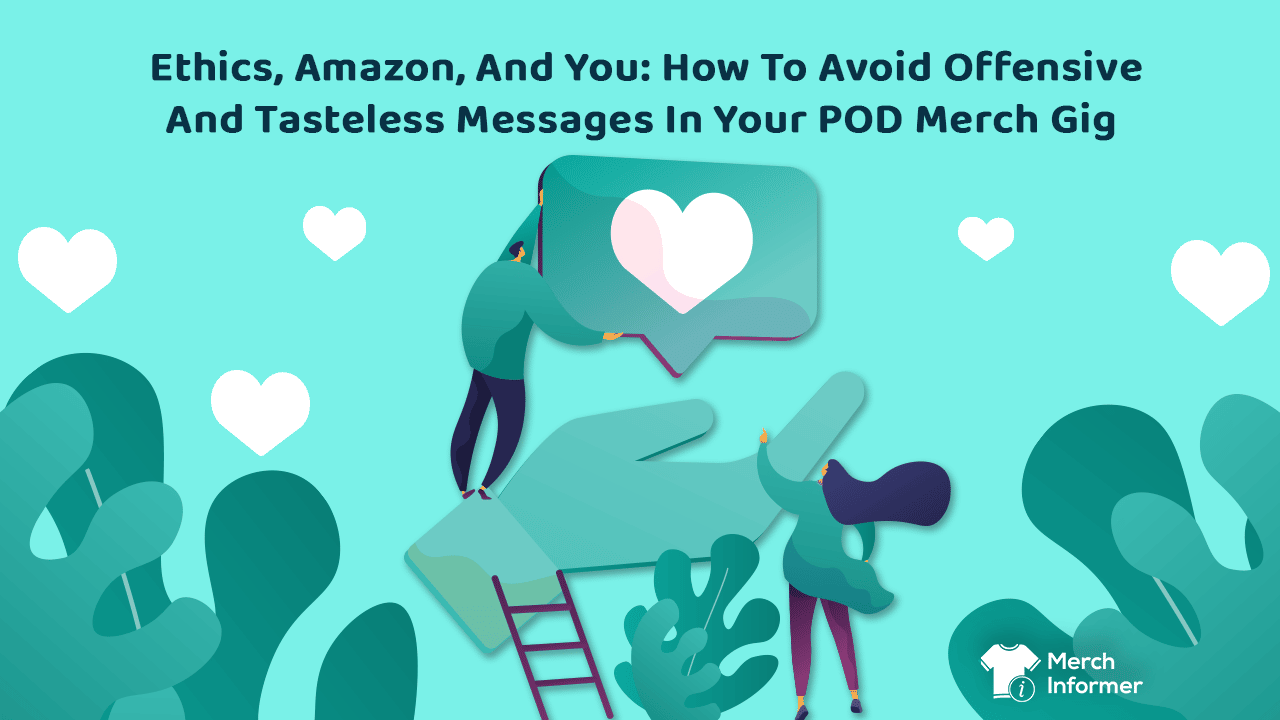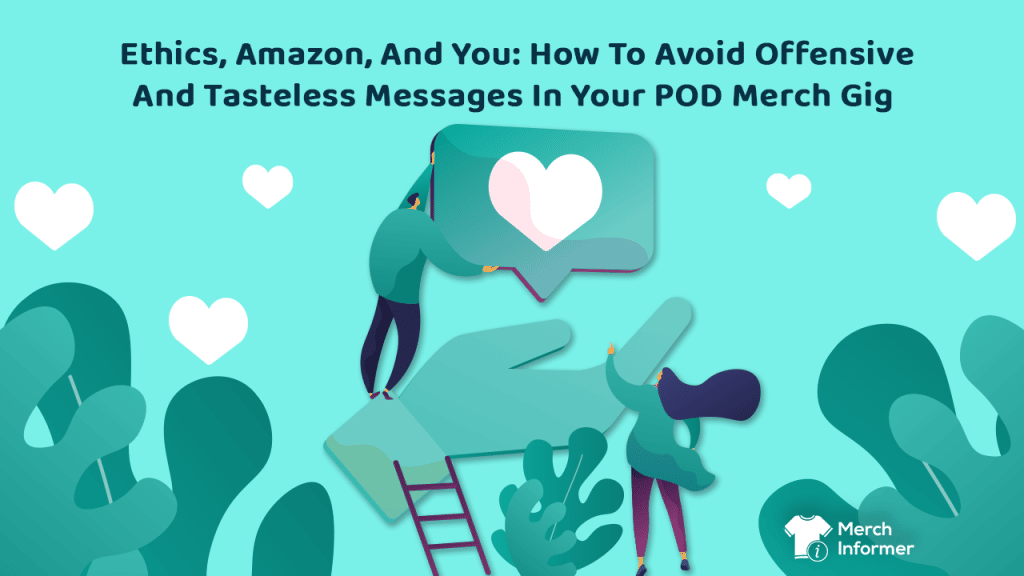 Ever since Amazon started out as a bookseller in 1995, this now massive global e-commerce platform continues to put customers first. This applies to cases where you're selling practically any product, including print-on-demand (POD) merchandise such as t-shirts or sweatshirts.
To prove the lengths at which Amazon will go to to ensure that there is no profane or offensive content that comes with its products, in 2020 Amazon did the following:
"Reviewed almost 10,000 product listings each day to ensure compliance with their policies.
Removed over two million products for violating Amazon's offensive or controversial guidelines, with more than 1.5 million (75%+) of these products identified, reviewed, and discarded proactively by their automated tools, often before being seen by a customer.
Spent more than 5,000 hours manually "walking the store" to ensure the selection available to customers is compliant with their policies."
With this in mind, it's crucial to be aware of what's considered tasteless and offensive and how you can avoid falling into this trap. This article explores some of Amazon Merch on Demand's policies to help you better navigate and manage your merch designs.
What is considered offensive by Amazon and what are the platform's rules regarding profanity?
As a starting point, it's worth noting that Amazon's "Offensive products policies apply to all products except books, music, video, and DVD." Therefore, as a t-shirt or other merch seller, you would be well advised to ensure that your products do not "promote, incite, or glorify hatred, violence, racial, sexual, or religious intolerance, or promote organizations with such views."
Listings that graphically portray violence or victims of violence will also be removed, as will designs that pertain to accidents, human tragedies, natural disasters, and shootings.

Other content considered offensive or controversial includes:
Content depicting children or characters resembling children in a sexually suggestive manner
Youth-sized products that contain adult content, profanity and/or sexual references
Content that is misleading or deceptive with risk to cause harm
Content using profanity to attack a group or individual
Content that promotes illegal activity
Sexually obscene content
Inflammatory content
Going into a bit more depth about some of the categories mentioned above, we see that Amazon's policies towards violence, intolerance, and hate include:
Products that contain violent or offensive material that has no historical significance
Products that promote, incite, or glorify hate or violence towards any person or group
Products that promote or glorify suicide
Products related to terrorist organizations
Products that promote or glorify people that have been found guilty of violent or sexual crimes.
Regarding intolerance, you will not be able to publish and print t-shirts and other merch, which promote intolerance based on race, religion, and sexual orientation, as well as products that contain racially derogatory language.
What can be considered tasteless even if it doesn't break the rules?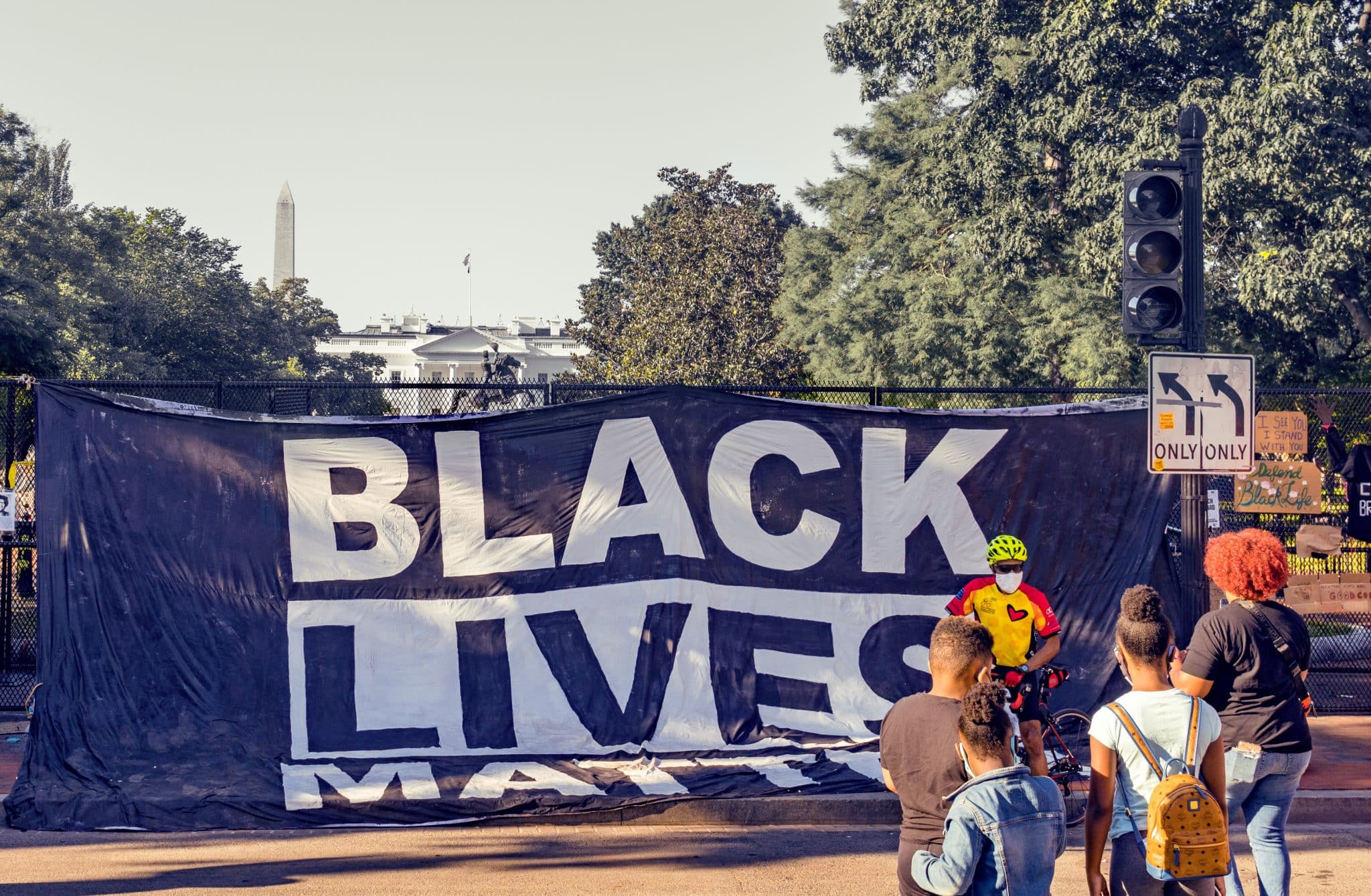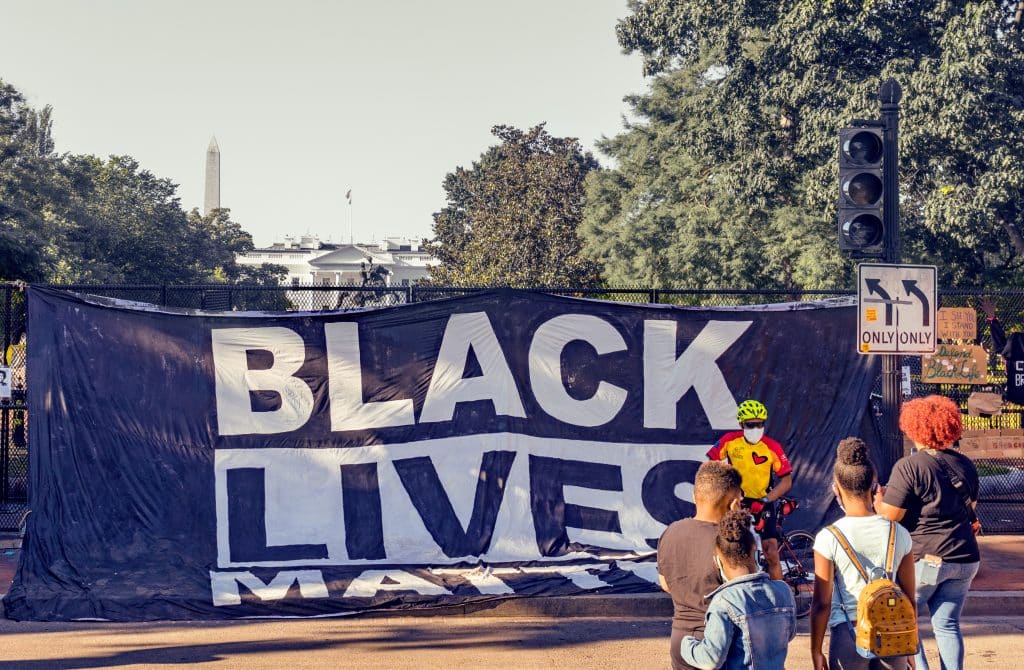 One example of a controversy that arose in recent times is the "All Lives Matter" versus the "Black Lives Matter" debate. As a result of the dispute, you are now unlikely to find "All Lives Matter" t-shirts on Amazon, unless these t-shirts say something along the lines of "All lives can't matter until black lives matter".
This is a possible reason why there are no "All Lives Matter" t-shirts on Amazon Merch on Demand. Those sellers who are trying to capitalize on such searches are cleverly balancing the "All Lives Matter" with the "Black Lives Matter" movement and statements to avoid inciting racial hatred and intolerance.
Although these t-shirts are not making many sales (the group of such t-shirts have made around one estimated sale since inception), their average best-sellers rank (BSR) is at a relatively low 1,003,480. This signals that although there are some buyers searching for "All Lives Matter" t-shirts, the Amazon marketplace is cleverly allowing sellers to capitalize on such search queries while promoting the "Black Lives Matter" movement and not its opposite.
So, what can be deduced from this story? First and foremost, you'd be wise to avoid politically-charged messages, especially those that feed on conflict.
Second, you must always be aware of people's sensitivities. It's true that it can sometimes kill the humor or even the intended message itself. However, it's better to abstain than to find your listing forcibly removed by Amazon.
Consequences of breaking the rules
Ensuring that you do not break Amazon's "Offensive Products" policies is crucial if you want to have success on the platform. However, if you do not take this into account, you can face the following ramifications or steps taken by Amazon:
Immediately having your seller privileges suspended or terminated
Destroying inventory in Amazon's fulfillment centers without reimbursement
Returning inventory
Terminating the business relationship
Permanent withholding of payments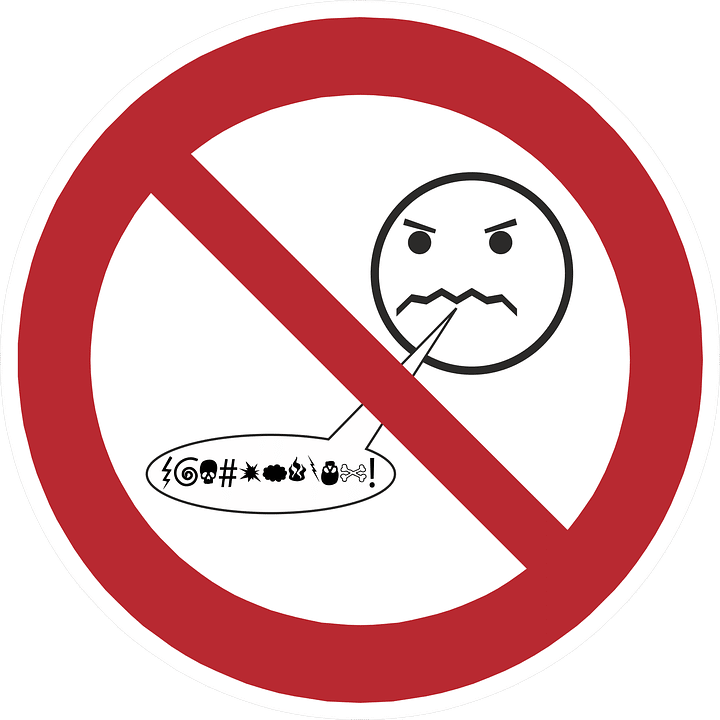 If you want to avoid these severe consequences, it's advisable to desist from publishing anything that breaks Amazon's "Offensive Content" policy. This means that you will need to think about who your t-shirt is targeted at, i.e., your target audience, and see whether you're promoting any inciting or offensive content.
Finding the right balance
At its most basic, you should avoid swear words, variations of these, pornographic content, violent content, and more to ensure you don't fall afoul of Amazon's guidelines, or worse – get your account suspended or terminated.
As an example, we have the "Foxtrot, Uniform, Charlie, Kilo Cancer" t-shirt. Although it makes use of the military alphabet for the word "F*ck", it's also related to beating cancer. Therefore, this t-shirt falls into an area that's a mixture of controversy and goodwill. This leads to a relatively gray space, which will be left up to Amazon to decide whether it will permit its publication or not.
Making fun of things and people can seem like a part of human nature. However, some t-shirt items take this a bit too far. Going back to the example of "Black Lives Matter", we also see parodies of this movement in the form of "Stripper Lives Matter" and "Clown Lives Matter". While the former is meant to be a parody of the main movement and the latter is more of a Halloween parody, both of these shirts play on the "Black Lives Matter" slogan and messaging.
This can be considered quite distasteful as sellers take something serious and turn it into a humorous play on words, yet also make a potential mockery of a serious issue in society.
As a result, it's best to steer away from mocking or turning into a parody or mashup of anything that has a serious nature. Some topics are better left alone.
Final thoughts
Amazon takes tasteless and offensive content very seriously. This pertains particularly to t-shirts and other apparel products sold on the Amazon Merch on Demand platform. As a result, it's highly advisable to steer away from all of the forbidden topics mentioned above.
And if you are planning on doing a parody or a mashup, be sure it's in good taste and will not offend your audience or even those outside the scope of your target market. Always be sure that you're compliant with Amazon's "Offensive Content" policy to ensure your chance of a potentially profitable side gig is not eliminated altogether.