How Does Amazon Merch on Demand Compare To Other Print-On-Demand Platforms?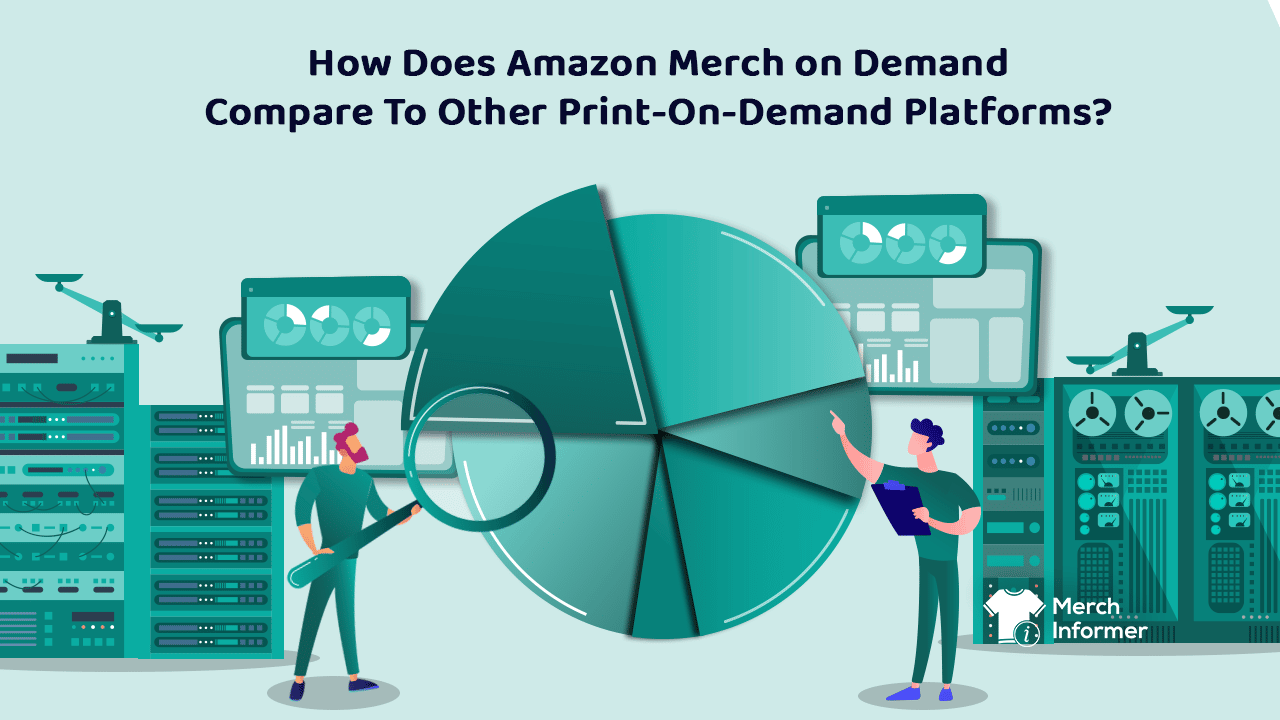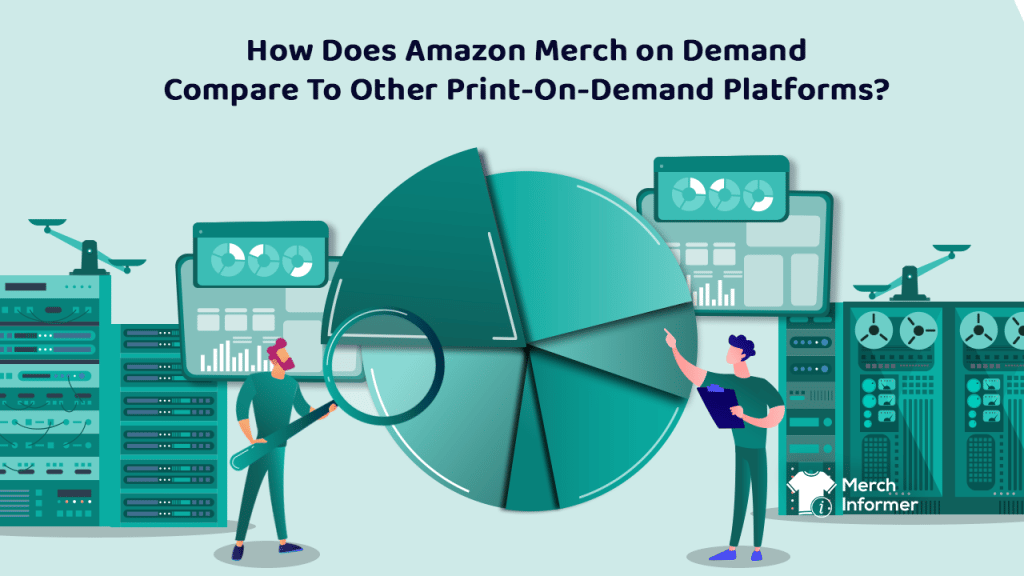 Recent research indicates that Amazon.com receives about 2.4 billion visitors each month. That's just over one quarter of the world's population. And this makes it the world's largest online marketplace. Amazon enables merch sellers to take advantage of this huge audience through its Merch on Demand platform. All this with little to no startup capital required, the ability to monetize a huge audience, and expand an existing business with new product lines such as t-shirts, hoodies, and more.
If you're an artist or a merch creator, you may be wondering if the other online print-on-demand (POD) marketplaces that have developed over the past few decades are worth considering as an option. But perhaps a more important question is whether you can spread out your offering across multiple platforms simultaneously.
This blog article seeks to answer these questions by exploring some of the world's top POD platforms and how they compare to Amazon Merch on Demand.
Take a look below.
What other global platforms are providing this kind of service and what are the service specifics?
Merch sellers and creators are now able to take advantage of multiple global POD platforms, with each offering different terms of use as well as with their own advantages and disadvantages. Some of the factors to consider when choosing your POD supplier include the product quality, the shipping speed, cost of products and shipping rates, customization and printing options, and integrations with other platforms.

Below is a list of some of the most highly rated POD platforms you might consider using in conjunction with Amazon Merch on Demand.
1.  Printful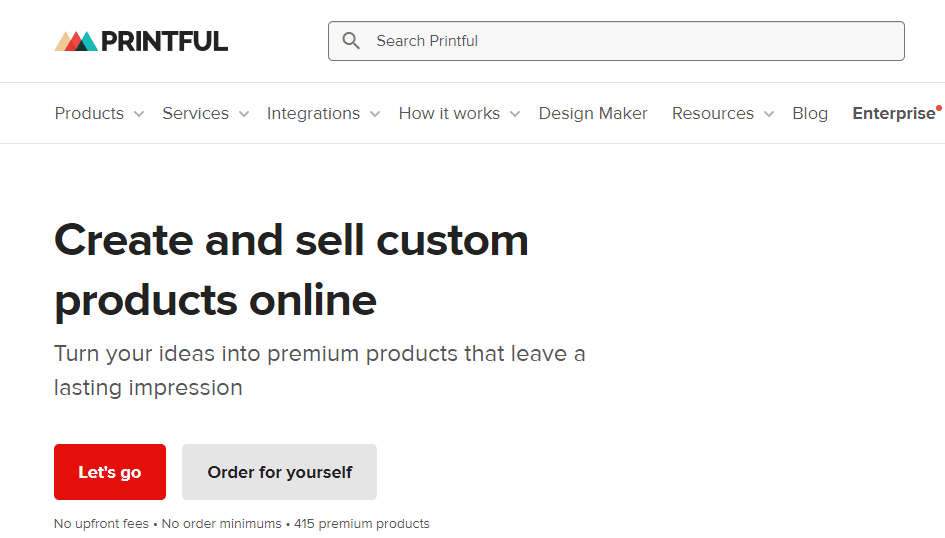 With over 290 product lines, Printful is a free-to-use POD platform that has over 15 print locations around the world, ensuring faster shipping time to customers. It handles your printing and shipping logistics, enabling you to concentrate on product design, sales, and marketing. You're able to either upload your existing designs or create them directly on the platform, which also offers you access to over 80 million ready-for-design $1 images.
If you'd like to create your own designs on the platform, you can make use of the design maker and mockup generator, which is free, and enables you to create mockups and product designs. As for integrations, Printful is connected to all major e-commerce platforms and online marketplaces such as Shopify, Squarespace, WooCommerce, Weebly, Ecwid, Magento, PrestaShop, 3DCart, etc.
Other important features of this platform include the fact that there are no order minimums and you can experiment freely with different products and designs. In addition, you can enjoy custom branding and brand your products (at an additional fee) and even get 20% off on sample orders.
Shipping takes place between two to seven days from Europe, the US or Mexico (with longer turnaround times over the holidays) with 50% of orders ready in under three days. Shipping costs start around the $3.99 mark to the US depending on the product and the packaging required.
2.  TeeSpring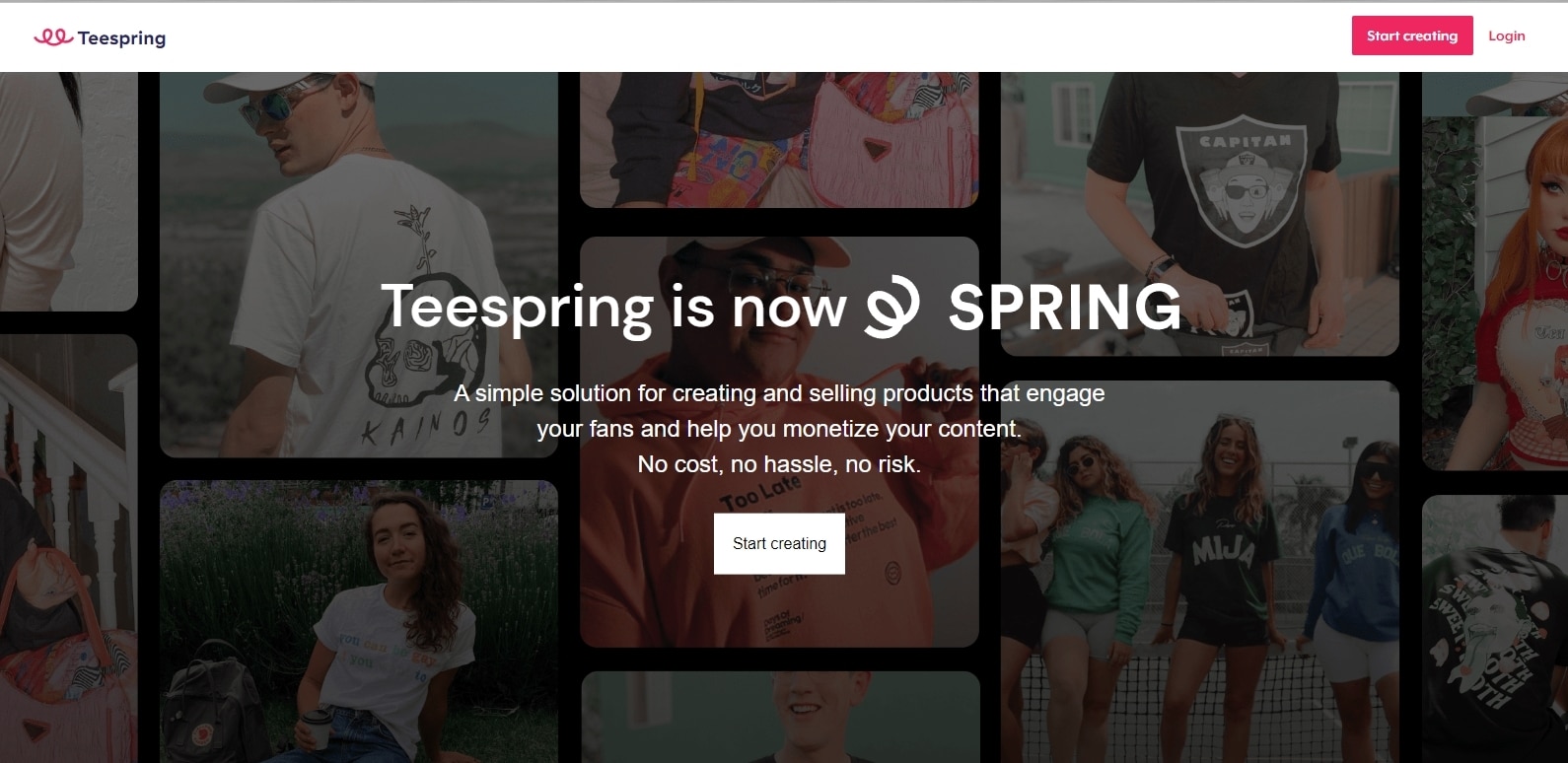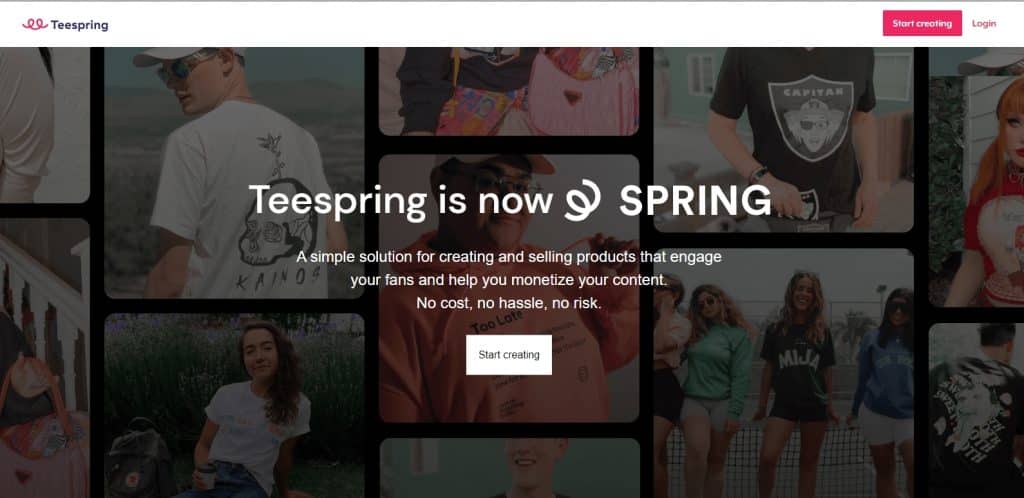 TeeSpring (now Spring) offers over 30 products for sale through its POD business model, including tank tops, t-shirts, and hoodies for men and women. While you're focusing on the creation of unique designs, TeeSpring will help you with production, shipping, and customer service. Interestingly enough, the platform also enables you to create social integrations, which means that you can sell your custom goods directly to your social media followers. As for costs, you can choose between the free or premium plan (price upon request). Profits are determined by calculating the difference between the product costs and the selling price, which you decide upon.
You can also take advantage of its "Boosted Network" – an integration between TeeSpring and leading e-commerce marketplaces that can increase your chances of making higher sales. There is also an extensive mockup generator that can help you visualize your designs before uploading them onto the platform. There is, however, a time limit for each product sale. For example, you can choose a campaign length for your product line that's between three and 21 days. Тhis means that TeeSpring will collect all orders placed every three days and then ship them to customers.
There's a minimum sale number for each product. What's more, the platform is highly competitive.
3.  Redbubble


With monthly traffic of 34 million visitors, organic monthly traffic of 9.5 million visitors, and a social media following of over 1.3 million, Redbubble is the "biggest standalone POD marketplace by total traffic and organic traffic." Founded in Melbourne, Australia in 2006, its specialty is independent professional artists who create unusual and eye-catching designs. The platform has over 700,000 artists and it has a massive art database that contains one of the largest collections of printable images.
Regarding shipping, you can control how fast you want to ship your products. Redbubble is free to use and you will only be charged once an order is processed.
Pricing works as follows: you pay for the base price of the item, including the shipping and fulfillment costs. You have control over the markup cost of your product and you can therefore control much of your profits, too.
On the downside, it doesn't enable you to create a custom storefront or integrate it with your own website. Rather, your products are listed directly on Redbubble as you compete with thousands of other sellers.
4.  Printify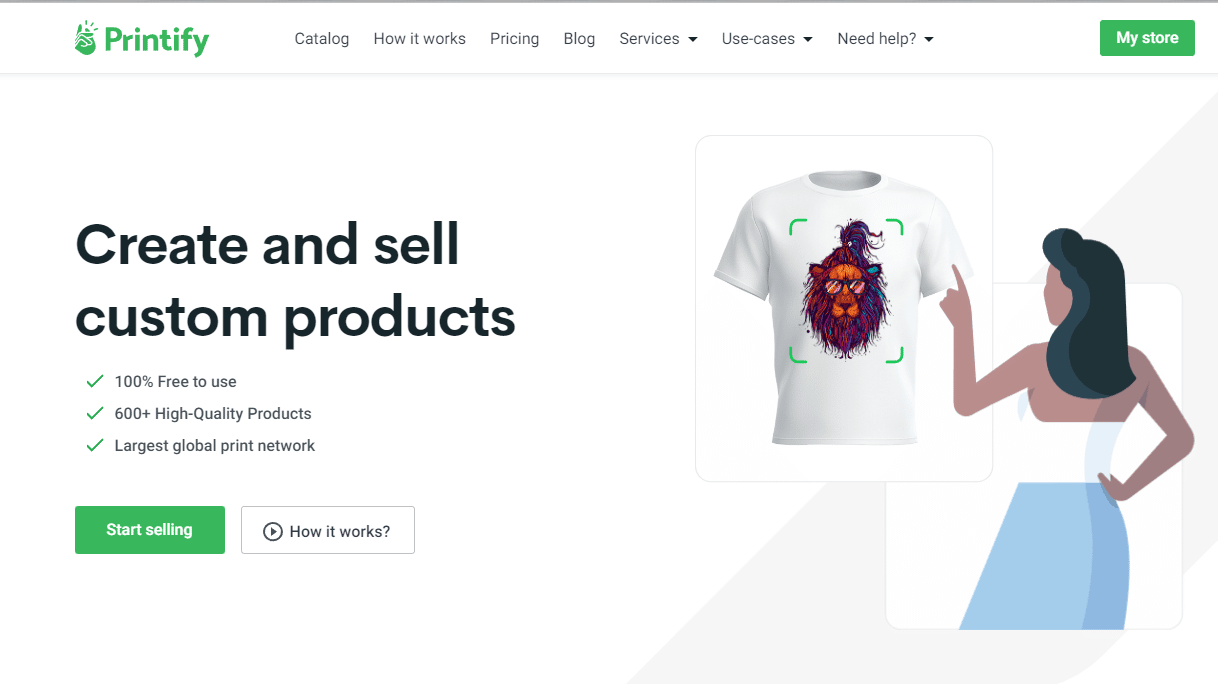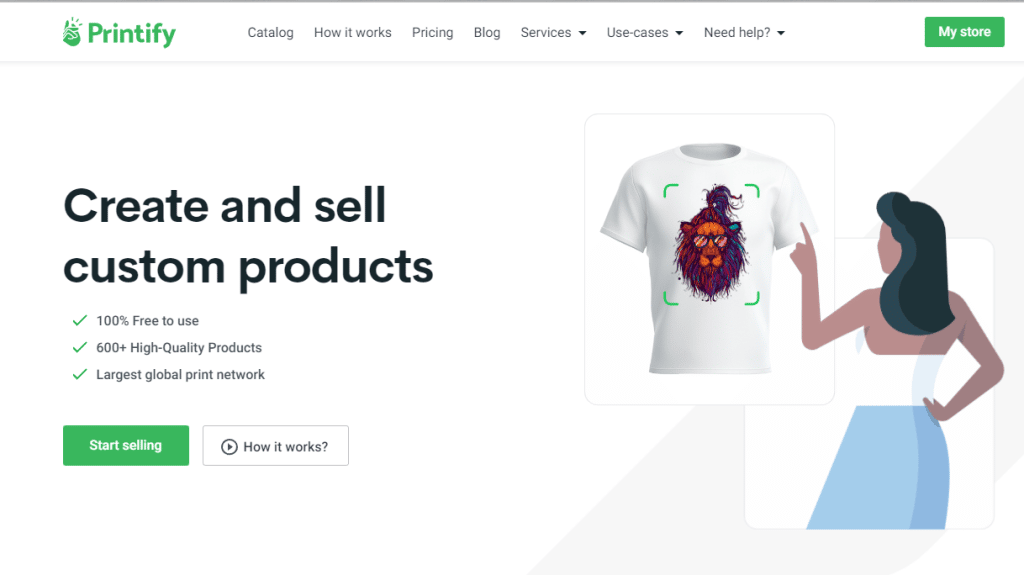 Printify was founded in 2015, and it currently offers over 600 product types for sellers to choose from, which come from famous brands. The company has 67 print facilities around the world, and handles the entire set of logistics, from printing to delivery.
Furthermore, the platform sports an easy-to-use design tool that can be used for products ranging from t-shirts to phone cases. This "mockup designer" enables you to easily upload your designs and see what they would look like in reality.
Printify also supports integrations with Shopify, Etsy, Wix, WooCommerce, Squarespace, and eBay, among others. The platform offers three pricing plans: free, premium ($29.00), and enterprise (custom pricing). Тhis gives you quite a lot of options to choose from depending on the functionalities you need. For example, the free account offers you unlimited product designs although it has a five-store limit per account.
Important to note is the fact that costs and production times will depend on the third-party provider you choose. These will also depend on what you're shipping and where you're shipping to. However, the platform has some of the lowest printing prices and highest margins in the industry.
Finally, Printify enables you to list the products you design on your own website, which means you can set your own prices and control your profit margins. As for fulfillment time, you're looking at about the same as Printful. On the downside, the printing quality will vary based on the fulfillment partner used and there are very limited options for branding and customization.
5.  Zazzle


The Zazzle site, founded in 2005, gets extremely high levels of traffic – estimated to be 9.9 million visits per month and over 30 million shoppers. As a POD marketplace where you can sell your designs through their website, you can choose from a vast range of products in a variety of categories including t-shirts, leggings, bibs, and more. Because your store is on their website, you will earn a commission based on your sales. Zazzle doesn't offer direct integrations with third-party e-commerce stores, although there is an API that enables you to list your products on a website.
Signing up to Zazzle is free and you earn a 15% commission on every product sale – although your profit will be based on whichever royalty rate you set. You pay no listing, monthly, or annual fees. Royalty rates can range anywhere from 5% to 99%.
Zazzle takes care of customer service and product fulfillment for you. There is also Zazzle LIVE, which means that customers reach out to you and let you know what they want you to design via text, audio, or video chat. You can then bring their ideas to life and subsequently get paid, offering an additional income opportunity.
6.  Gooten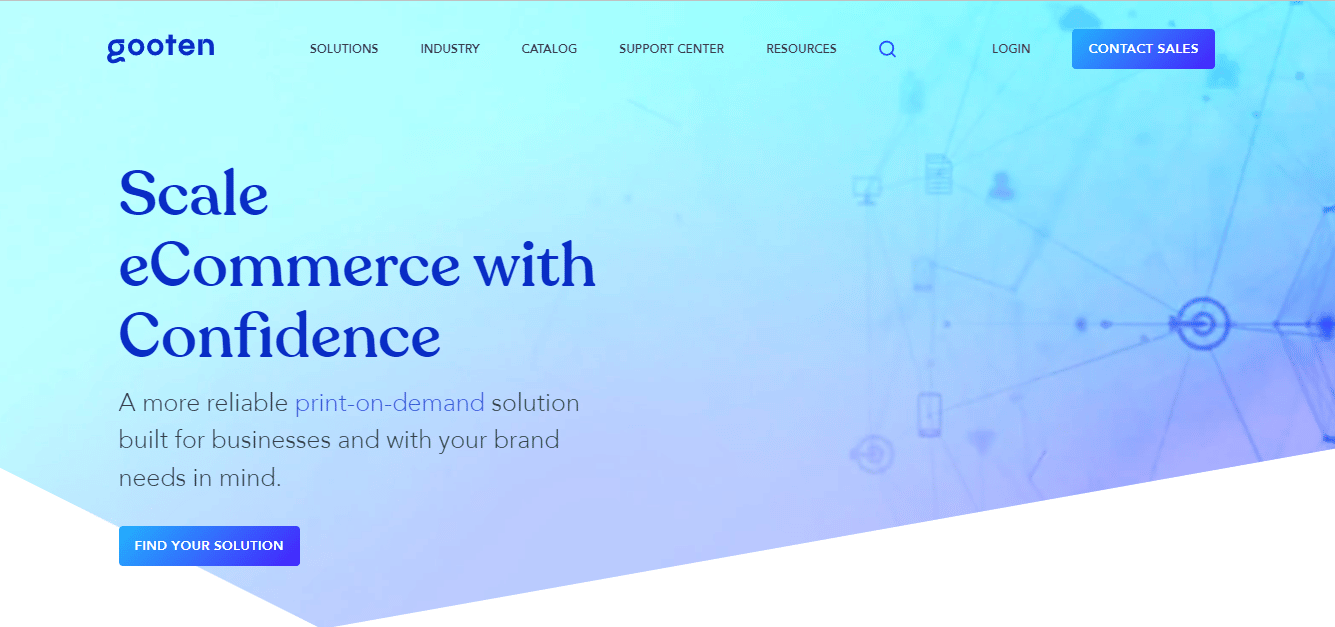 Gooten offers a vast range of products to print on (over 150) including fashion, home, wall art, accessories, baby, and pets. With this POD provider, you get access to a comprehensive support center as well as integrations with Shopify, WooCommerce, Etsy, and the Gooten API.
Their turnaround time is super fast at only four days to reach your customers. You can also take advantage of Gooten VIM (Very Important Merchant), which is a loyalty program that offers you actionable advice and resources to scale your business.
Gooten can be used for free, although you will be charged for the product and shipping costs. Product creation and shipping usually take place from one to six business days. The platform offers an automated delivery system for order tracking. You can either sell your own designs or someone else's if you have their permission to do so. Products range from tote bags to adult and kids' apparel.
7.  TeePublic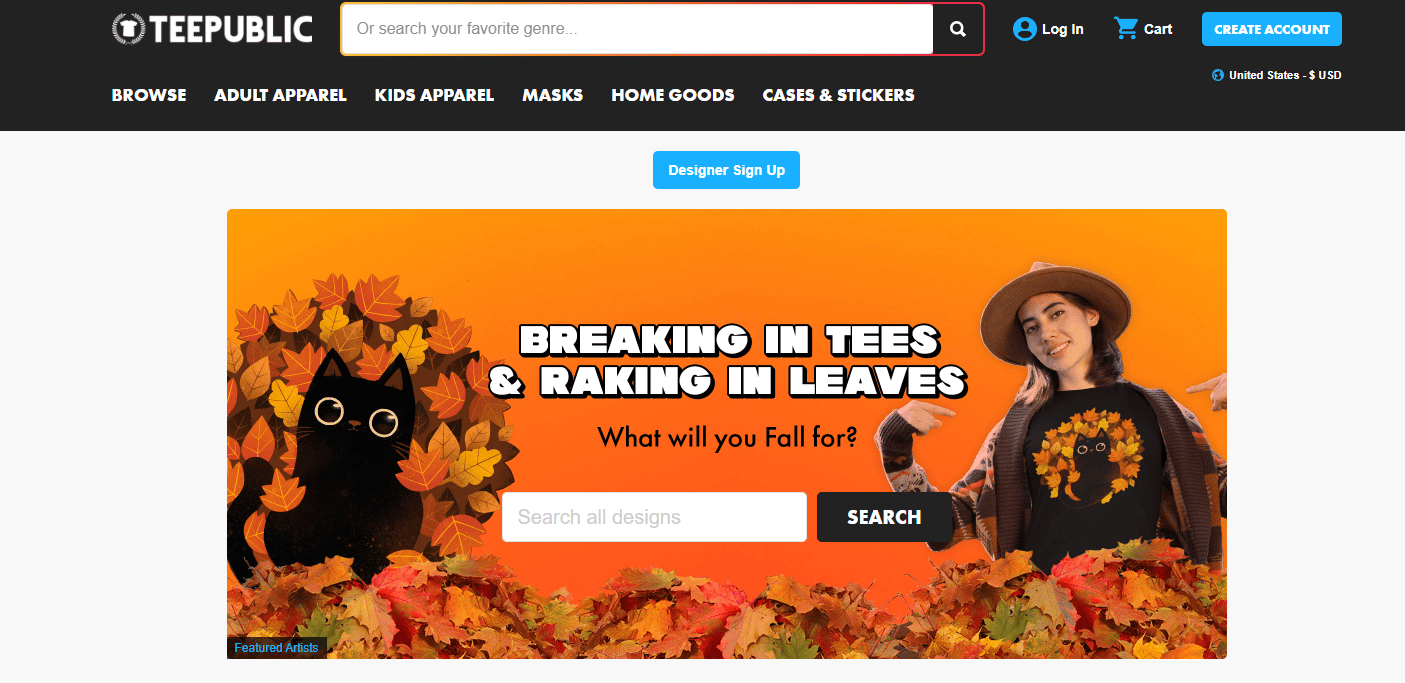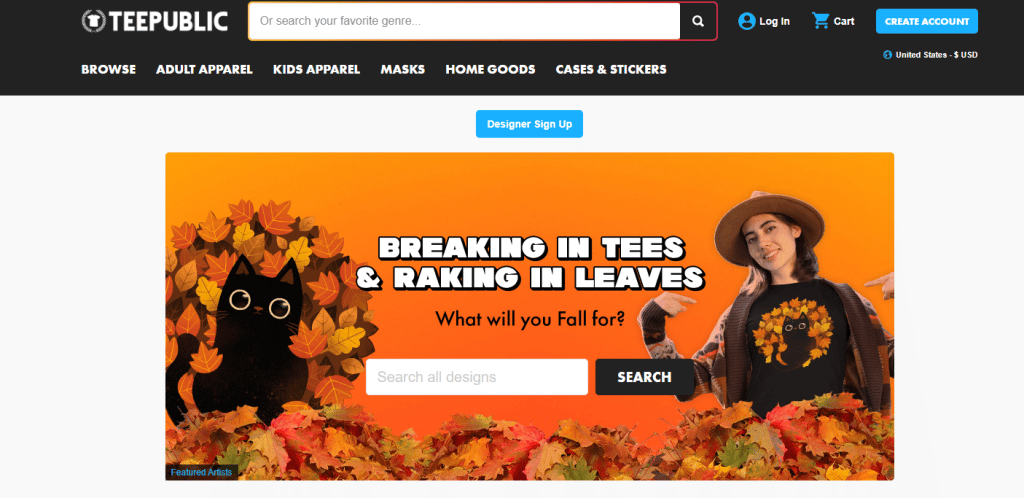 TeePublic is a POD marketplace that gets monthly traffic of 10.1 million visitors. Here, designers can showcase their work on apparel and other print products. The platform is well known for its easy design upload process when compared to the rest of the POD marketplaces and services.
TeePublic gives customers the option to hire a designer. This means that if someone likes your style, they're able to hire you for various design gigs.
TeePublic does not integrate with other e-commerce services, but you can link your products via your own website or social media channels.
An interesting feature of TeePublic is that you get fixed royalties for your products. Although you are unable to set your own price, this immediately saves your work from being copied. In addition, you can choose from two predefined prices: a regular and a sales price. There is also no startup fee. You can expect to receive around $4.00 for a t-shirt or $8.00 for a hoodie.
How are the various platforms best used in conjunction with each other
If you want to build a more scalable merch-on-demand business, you should consider using both Amazon Merch on Demand together with some, or all of the platforms mentioned above.
And the best part? You don't have to waste time with the uploading and designing process because Merch Informer's Single Upload Interface (SUI) enables you to keep your work and upload it from one place.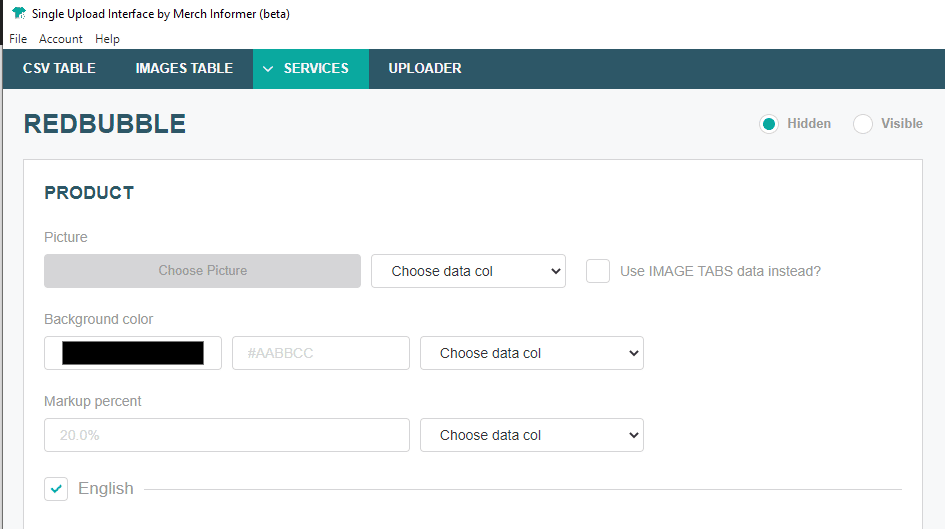 This means that you simply create a .CSV file and populate the information in the software through a macro. Then, all you need to do is literally click on one button to ensure that your designs are placed on the various platforms mentioned above. There doesn't appear to be any other software in the world that enables you to upload to as many platforms as Merch Informer. And you can optimize not only your efforts but your time, too.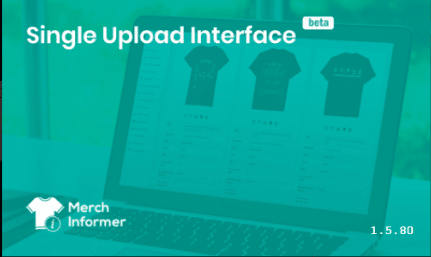 The bottom line
Using various well-known global POD platforms in conjunction with Amazon Merch on Demand is possibly the best way to grow and scale your apparel business. This ensures you gain a massive global reach, with fulfillment such as printing and shipping taken care of for you. While each platform differs in terms of what you can earn in terms of royalties, they're still an incredible way of optimizing your sales process and accessing a huge global audience.
This becomes even easier with Merch Informer's SUI, which you can have access to for only $19.99 per month. It's a tiny investment when compared to the amount of royalties you can earn. It saves you time and effort, and places you on massive global platforms to ensure you get the exposure you deserve.