Print-on-demand merch niches to prepare for in Q1 of 2023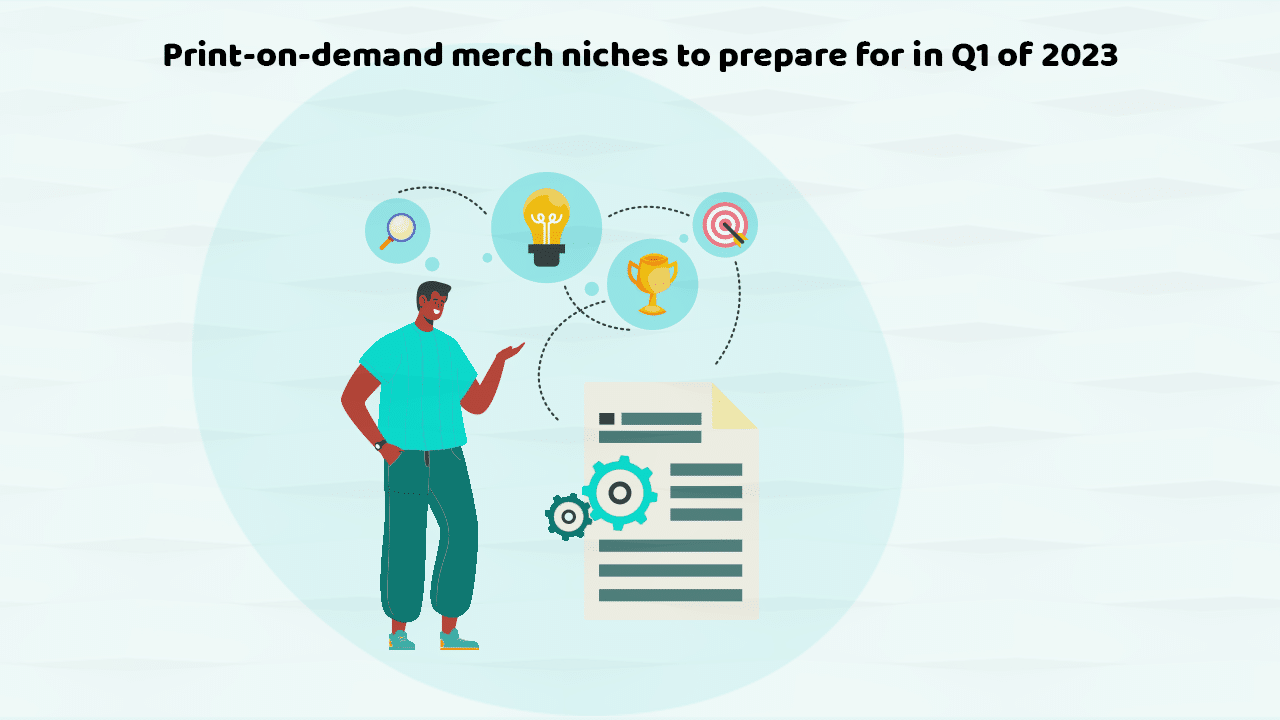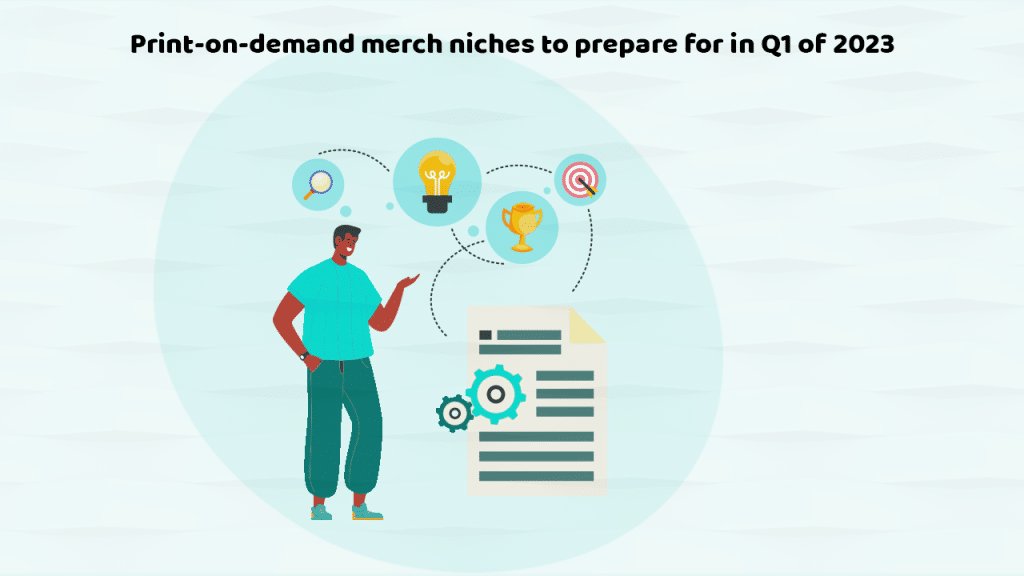 Niching down on Amazon Merch on Demand is the best way to build on your experience,  magnify your exposure, and multiply your earnings. It's precisely the strategy that places you one step ahead of others in the print-on-demand merch market. And although you may have spotted some profitable niches to sell in last year, Amazon is a dynamic and constantly evolving platform.
To secure the profits you're after in Q1 of 2023, you'll need all the insights you can get your hands on. Luckily, we've got plenty to offer in the sections below.
Let's go over last year's trending niches in Q1 and see what will sell like hotcakes during this year's first quarter.
Top niche trends in Q1 of 2022
A quick trip back in time as a source of inspiration and lesson-learning is always a good practice for sellers. Using Merch Informer's powerful capabilities, we revealed some of the most popular trends at the start of 2022.
Here's how.

We analyzed the most searched-for keywords using the Keyword Cloud tool. We also utilized the Merch Archive feature to uncover the top-selling products in specific dates from January to March last year. As a result, we detected several recurring niches that made sellers big bucks.
They include the following:
St Valentine's Day
Gaming
100 days of school
Movie characters
Ukraine
Black history month
Patrick's Day
While the majority of these niches are related to Q1 holidays, others are based on politics, lifestyle, and education.
For example, 100 days of school marks the 100th day after the school year begins. For most schools, this day is at the end of January or mid of February. We checked Merch Informer's modules to see the bestsellers on January 26th of 2022. Without surprise, we saw this listing positioned in second place:
"100 Days Smarter Happy 100th Day Of School Rainbow Leopard T-Shirt"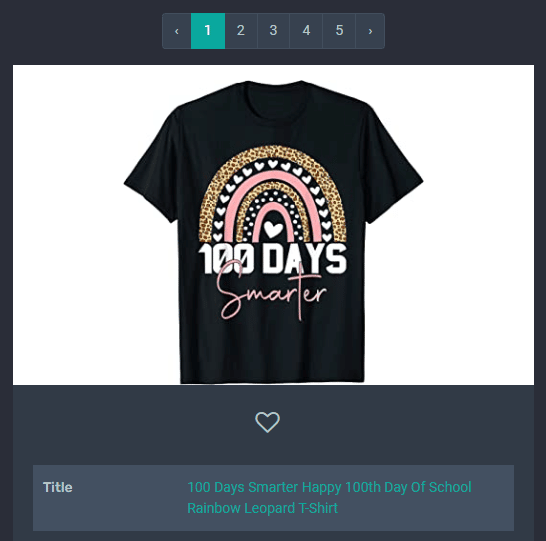 The first place, on the other hand, was held by a t-shirt in the St. Valentine's Day niche and the gaming niche. The "V Is For Video Games Funny Valentines Day Gamer Boy Men Gift T-Shirt" listing perfectly merges two attractive niches into a single product, enabling the seller to enjoy a BSR of 4,007 and around 630 monthly sales at the time.
One of the bigger, but also irregular, niches that dominated 2022's Q1 was the one related to Ukraine. The conflict between Russia and Ukraine started in late February 2022, creating a new trending niche for print-on-demand products. T-shirt and hoodie sales rose for designs with text or imagery representing support for Ukraine.
But which of these niches will we be seeing more of during this year's first quarter?
Niche trend predictions for 2023's Q1
By analyzing market forecasts and examining Merch Informer data from the first month of the year, we can make the following predictions. Just like any time of year, t-shirts are expected to be the number one top-selling category, followed by hoodies, popsockets, and iPhone cases.
Niches that will be dominating in the t-shirt space during 2023's Q1 are expected to be:
100 days of school (end of January – mid of February)
Black history month (February 1 – March 1)
Super Bowl (February 13)
St Valentine's Day (February 14)
Mardi Gras (February 21)
Pi Day (March 14)
St Patrick's Day (March 17)
T Rex
Let's dive into more detail about each and see how this information can help you up your game.
100 days of school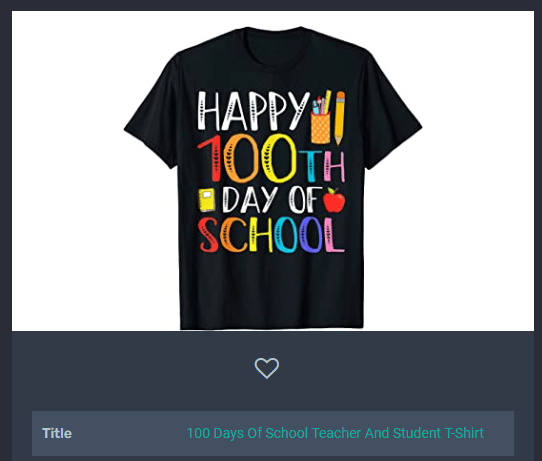 The 100 days of school theme is already making waves on Amazon Merch on Demand. T-shirt designs targeted at students and teachers are picking up in sales and attracting high search volumes.
For example, the third best-selling listing towards the end of January is "101 Days Of School Dalmatian Dog 100 Days Smarter T-Shirt". With a beautiful design merging niches like pets, dalmations, and 100 days of school itself, the listing lands around 540 sales per month at a price of $14.99.
Other popular niches to merge 100 days of school with include movie characters, humor, and specific school modules, like languages, math and science.
Black history month
Another niche that is expected to perform exceptionally well on Amazon Merch on Demand between February and March is Black history month. Some of the elements here include the African flag colors, women, text with inspiring messaging on equality, and more.
This niche will once again be dominated by the t-shirt category. However, popsockets and iPhone cases with African colors can also be a successful category to gain profits from.
Super Bowl
As a print-on-demand merch seller, you can also take advantage of the upcoming Super Bowl in February. For example, t-shirts supporting teams like the San Francisco 49ers, Dallas Cowboys, New York Giants, and Philadelphia Eagles are likely to pick up in sales.
This niche can also be merged with humor, gender targeting (like the "This Girl Loves Her Cowboys Cute Texas Dallas T-Shirt" listing has done) and parallel niches. This makes your product even more targeted, increasing its chances of landing sales.
St Valentine's Day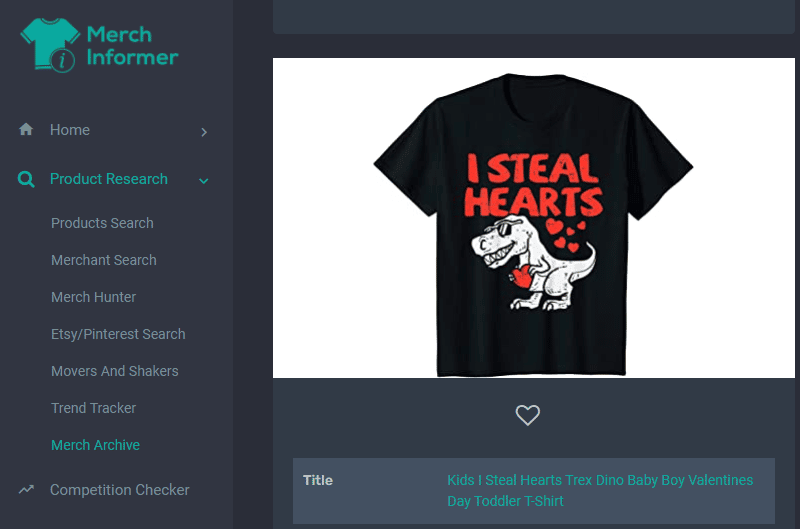 Next up is St. Valentine's Day – one of the most long-awaited holidays of the year, which happens to be in Q1. Some sellers start preparing their designs and listings as early as October for the holiday in February. In this niche, you can experiment and be creative or stick to certainties.
For instance, St Valentine's Day designs are a great fit with T Rex, movie characters and gaming. The holiday is also a great opportunity to create designs for the singles out there. For example, products like "Pizza Is My Valentine Valentine's Day Heart Pepperoni Lover T-Shirt" are currently booming in sales.
Mardi Gras
The Mardi Gras carnival takes place in New Orleans towards the end of February. It also deserves its place on our list of trending niches in 2023's Q1.
The event is all about music, picnics, fun, parades, and yes – merch. Most people wear costumes, but those who don't can fit in by wearing related t-shirts, having popsockets on, and showing off their carnival-related iPhone cases. The colors of the event are purple, green, and gold. You can use them for your designs along with other typical elements, like crabs, flamingos, alcohol, music, and more.
Pi Day
The truth is that you don't have to be a math enthusiast to know about Pi Day. The event has turned into a famous occasion, opening up new horizons for merch sellers on Amazon. Best of all, it allows for a level of creativity in design creation. For example, Pi sounds just like pie, enabling merchants to intelligently use pie images when tapping into the niche. One great example is the listing "Python Pithon Pi Symbol Funny Math Teacher Pi Day Shirt T-Shirt". It reads "What do you call a snake that's 3.14 meters long? A: A 𝜋thon" and playfully targets the niche, merging it with a new theme completely.
St Patrick's Day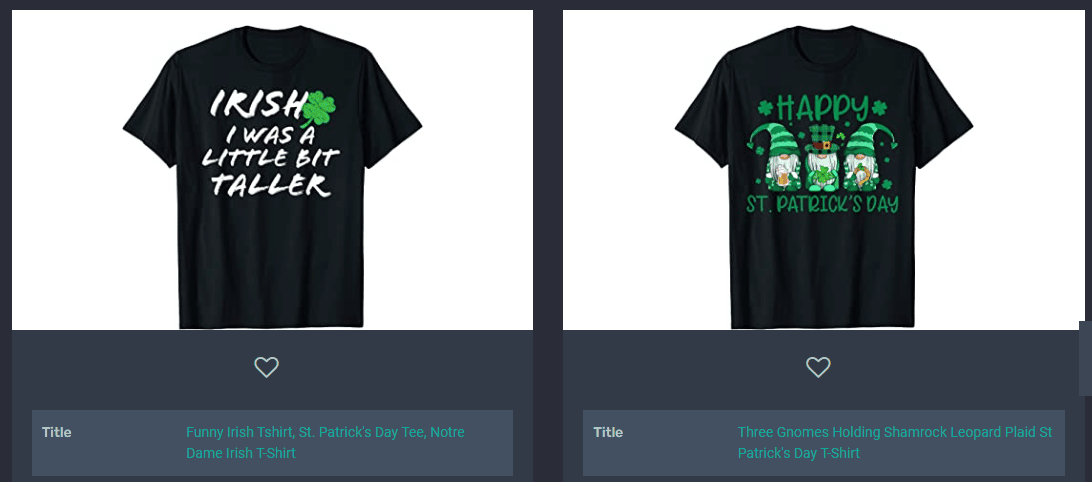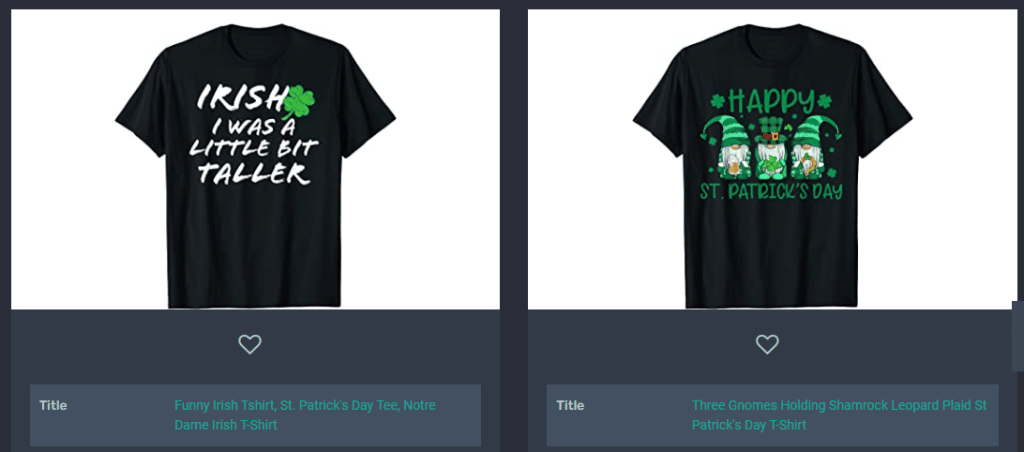 When observing trending Q1 niches, we can't miss out on St Patrick's Day – another eminent holiday. You'll probably guess that the niche is rich in green colors, clovers, and leprechauns. You can also see beer, sports, and T Rex successfully merged into the sector for further niching down.
For example, the "Kids Happy St Pat T Rex Day Dino St Patricks Day Toddler Boys Gift T-Shirt" listing is among the bestsellers in the niche. It targets toddler boys and is optimized for keywords like "gift", "kids", "St Patricks Day", "Dino", and other niche-specific keywords.
T Rex
Last but not least, 2023's Q1 is predicted to remain strong for the T Rex niche. Overall, dinosaurs and T Rex specifically perform incredibly well throughout the whole year. This is because they can be a complimentary niche to almost any other theme you can imagine. From some of the examples above, we saw that T Rex is present in St Valentine's Day and St Patrick's Day designs.
Listings like the "100 Days Of School T Rex 100 Days Smarter 100th Day of School T-Shirt" also reveal that it fits in with 100 days of school. The product has achieved a BSR of 7,427 and attracts around 338 monthly sales.
Wrapping up
Overall, a lot of the niches we saw dominate the print-on-demand market in the Q1 of 2022 and will return as leaders this year. However, there are also new themes to prepare for if you want to create a well-rounded and diverse portfolio with a high earning potential.
We recommend starting your design preparation early on to get in on all the action. This is especially important for holiday-related niches. Most importantly, back up your strategy with edge-giving insights from business intelligence tools like Merch Informer.