Troubleshooting Your First T-Shirt On Amazon Merch On Demand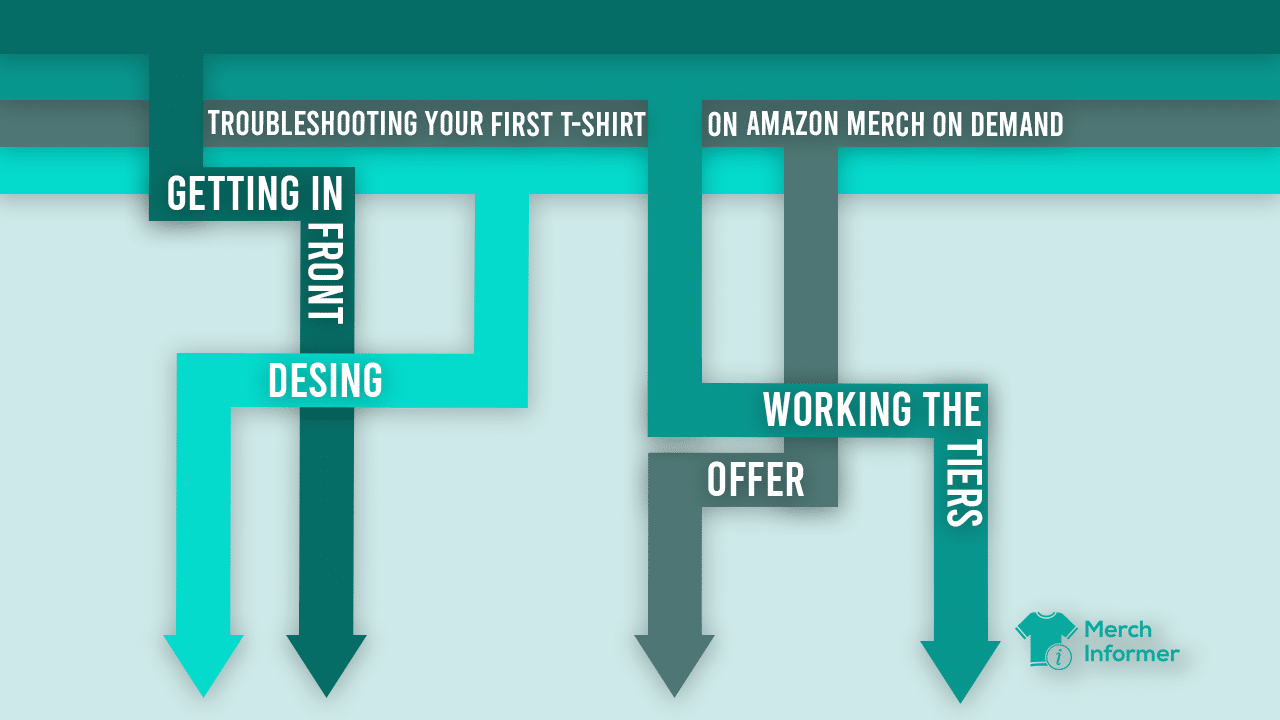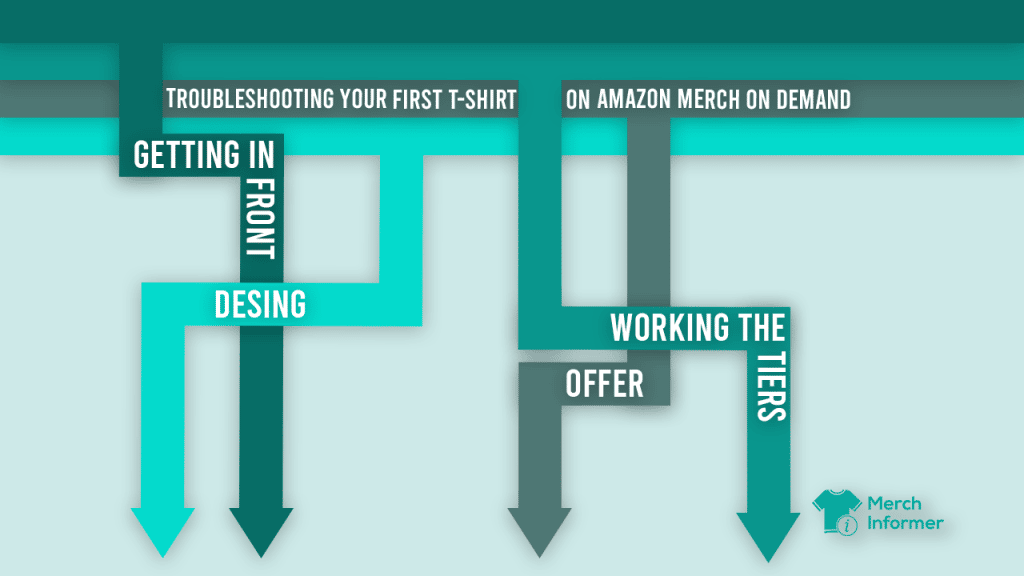 Creating custom t-shirts through services like Merch By Amazon (MBA) is not difficult, but doing it better than the rest is something that you can only learn over time. To help you get there, there are tips and tricks in the technical aspects of design and production that if you master, you'll already be a step ahead.
For example, MBA has some standards that you have to adhere to and one of the biggest is in the formatting of the graphics you will be using and the descriptions that related to them. Uploading an original PNG format graphic and supplying some written content to describe the product and its design are required steps in the Amazon Merch product creation process. Not understanding these basic standards will hinder any chance you hope to have in succeeding in your new business.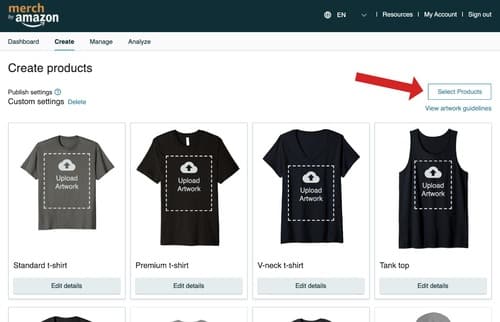 One Design To Rule Them All
On 3/26/2019, it was announced on the Merch dashboard that a Multi-product creation upload tool, currently known as "Create Multiple Products (BETA)," would be released. This significantly shortened the amount of time required to produce Amazon Merch goods and was a huge step forward for the platform, as you can upload a single PNG design file and publish it to all products that share those design dimensions. The technical aspects of these standards are as follows:
The fronts and backs of T-shirts, tank tops, long-sleeved tees, sweatshirts with crewnecks, baseball tees, and the front and rear V-necks of t-shirts for women all need to have a resolution of 4500 x 5400 px. This also holds true for the back graphics of both pullover and zippered hoodies. If you want to upload your design for the front-only of pullover hoodies, your minimum is 4000 x 4050 px. Another non-standard resolution for only the front of zippered hoodies is 485 x 495 px.

When you're ready and you have all the proper artwork at the proper resolution per item, go to the top-right corner and click the "Select Products" button, then choose what you want to upload to. Choose the goods to which you want to upload the design. Then, simply navigate to the "Upload Artwork" section and choose your design file. After you complete this task, click the "Edit details" button to choose the fit kinds and up to ten colors to offer the design on.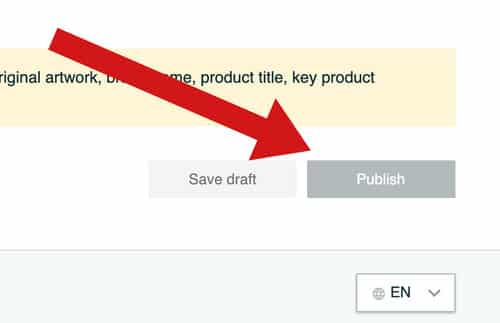 What to Offer and What to Offer It For
Unless the design is expressly tailored for one sex, offer unisex designs in mens + womens fit. If you sell designs in other styles, your brand, title, bullets, and keywords will be subject to a stricter content regulation. This is something to keep in mind when uploading and finalizing your designs and descriptions. Select your range of colors offered and finally, enter a price.
And speaking of price, you might want to set your expectations and margins to the lower-end of your current tier. No, you might not make as much as you had initially expected, but you will stand a better chance of getting a foothold in the market and you can boost your sales (and prices) once you've established yourself. You can also experiment with various target pricing points based on your tier, the quality of the design, and the level of competition. Merch products now have 365 days to sell before being automatically removed (it used to be 90 days). As a result, enticing customers with a low price to achieve an initial sale is less crucial than ensuring it continues in Amazon's inventory.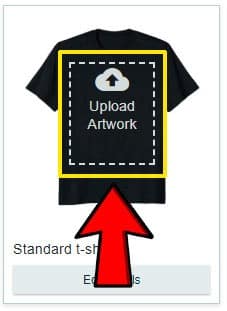 Working Your Way Up the Tiers
Related to this is how to get yourself to the tier quickly, and some people do it by becoming their own customer (and then re-selling those items). You start out of being able to post one new product every 24 hours but can raise this one product per day limit by moving up the levels. You advance through the tiers by selling your stuff. To get out of Tier 10, for example, you must sell ten things. You can just buy your way out of tiers by purchasing ten of your own products. There's nothing at all wrong with doing this, you're simply making your own traditional inventory.
Getting In Front Of The Customer, And how Amazon Actually Helps
Another crucial thing to understand is the significance of being on page one, two, or three. While some customers might be content with scrolling deep into the later listings of a general search, the reality is that most of them are never looking past the first page of results to find your product. Amazon's current search results page shows 10 rows of 6 products on page 1, for a total of 60 products. You're out of luck if you don't rank there.
The good news is that Amazon's algorithm tends to be very kind in giving various listings an opportunity at page 1 on occasion, almost in an attempt to let them prove themselves, but there is simply no assurance if or when that will happen for you. That's lottery-thinking, and that's not why you're looking to sell.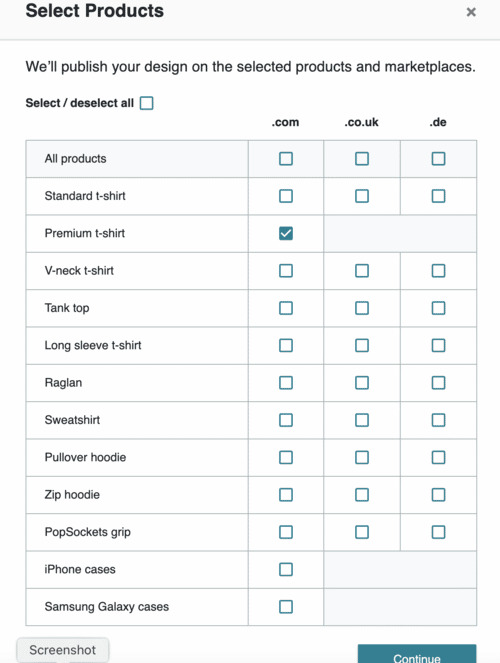 In terms of this, being brief and straightforward with your keyword optimization is preferable to "keyword stuffing" broad keywords into your listing. When it comes to matching a customer's search input against their library of products, Amazon's algorithm prioritizes the title field. They also consider additional factors, most notably sales history, the rate of conversion into a sale, etc. Amazon profits when we profit, therefore they give the most exposure to the best-performing listings. However, when your listing title is a precise match to the customer search, it greatly increases your chances of ranking on page one.
Your branding is a key component in this as well. On the Merch Informer website, there was a case study in which they experimented with submitting the identical design to create three different listings with different keywords. They then looked for comparable terms and evaluated the results to determine the effectiveness of the keyword approach. Example #1 had only the essential phrase in the title. Example #2 had a key term in the title as well as a brand. But Example #3 included key word in title, brand, and bullets. #3 garnered the best results and with little mystery: it ranked highest in search results because it repeated the major key word in all three indexed fields. As a result, focusing on the single most important key phrase and repeating it as your Brand, Title, and bullet points is a good way to go in this system.