Geek-chic: A deep dive into the geek culture niche On Amazon Merch On Demand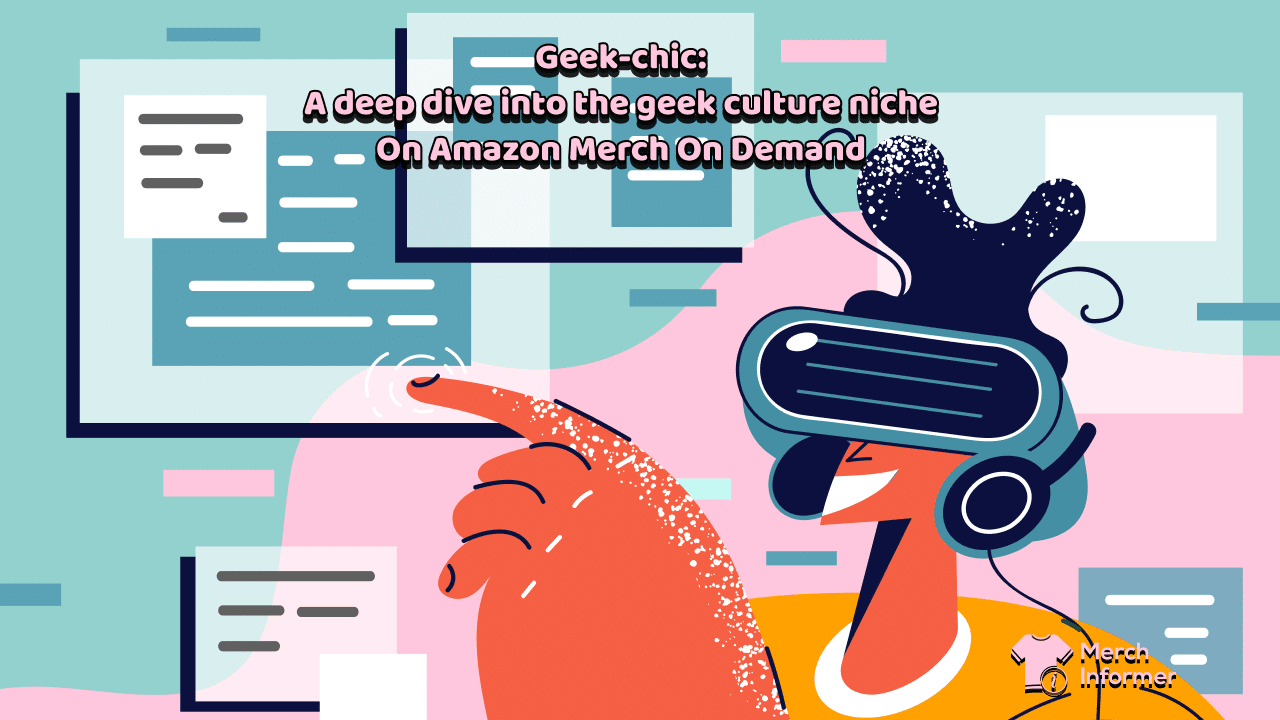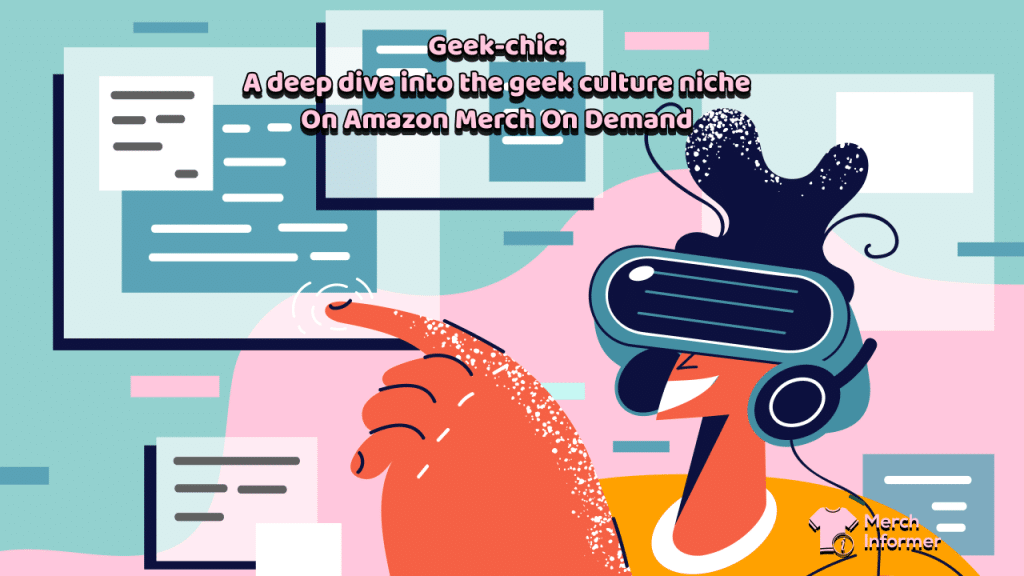 Book lovers, gamers, and cosplay fans have one thing in common: they are considered geeks. And being a geek nowadays will definitely make you one of the cool kids on the block. Crucially, there's no better way to demonstrate your love for geek-related items than through geek-chic t-shirts that showcase your individuality.
If you're a seller looking to enter the geek-chic niche, you might wonder if it's worth it. In this article, we aim to answer some key questions about these types of t-shirts, helping you determine whether and how to approach the market.
Let's dive right in.
How big is the geek-chic niche on Amazon Merch on Demand?
To gauge the size and scope of the geek-chic market on Amazon Merch on Demand, we turned to Merch Informer's Product Search module. Our findings were quite interesting.
Initially, when we narrowed our search to "geek" and selected the US marketplace with t-shirts as the category, the results showed minimal sales in this niche. Thus, we refined our search further.

Switching the search term to "nerd" instead of "geek" yielded better results. We discovered that using this seed keyword, the average best-seller's rank (BSR) is 5,705,043, and there are only two sellers making progress in this niche.


Next, we'll cover the main keywords used by audiences to find results in the geek-chic niche, along with the corresponding search volume and BSR for each search query.
Keywords, search volume and BSR
Out of a total of 48 keywords and long-tail keywords, we extracted only the relevant ones for this niche. Additionally, we found that the combined search volume for these queries is approximately 337,704, which is quite promising.
Here are the results:
"Nerds": search volume – 27 997; BSR – 1,057,076
"Nerd": search volume – 16 469; BSR – 5,705,043
"Nerd shirts": search volume – 6 649; BSR – 2,685,499
"Nerd geek": search volume – 2 822; BSR – 6,720,253
From this data, we can conclude that the plural key search term "nerds" has the highest search volume and the lowest BSR.
The remaining terms have lower search volumes and higher BSR rankings, indicating that these words should be combined with "nerds" to enhance discoverability and rank better on the Amazon Merch on Demand platform.
Listing saturation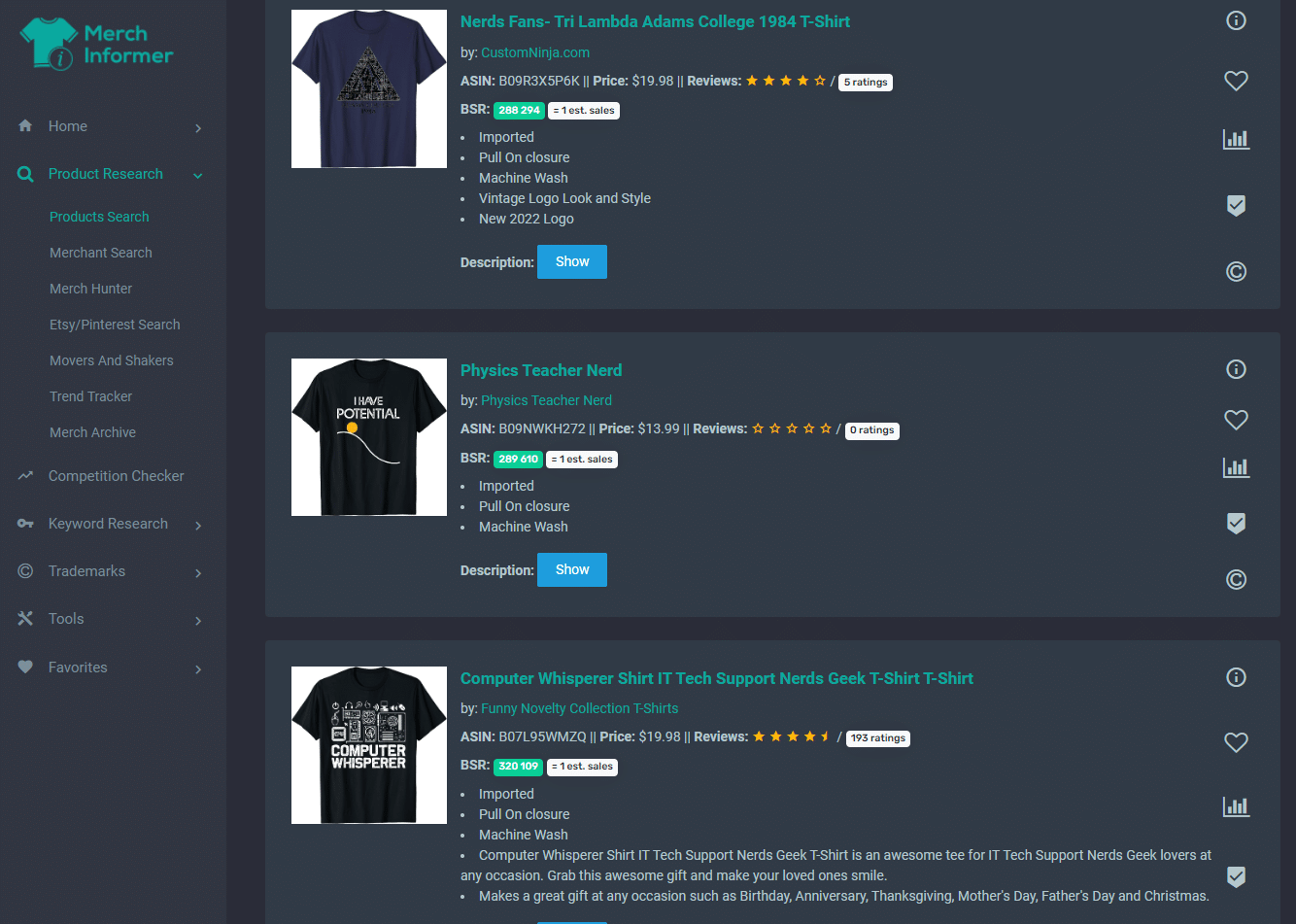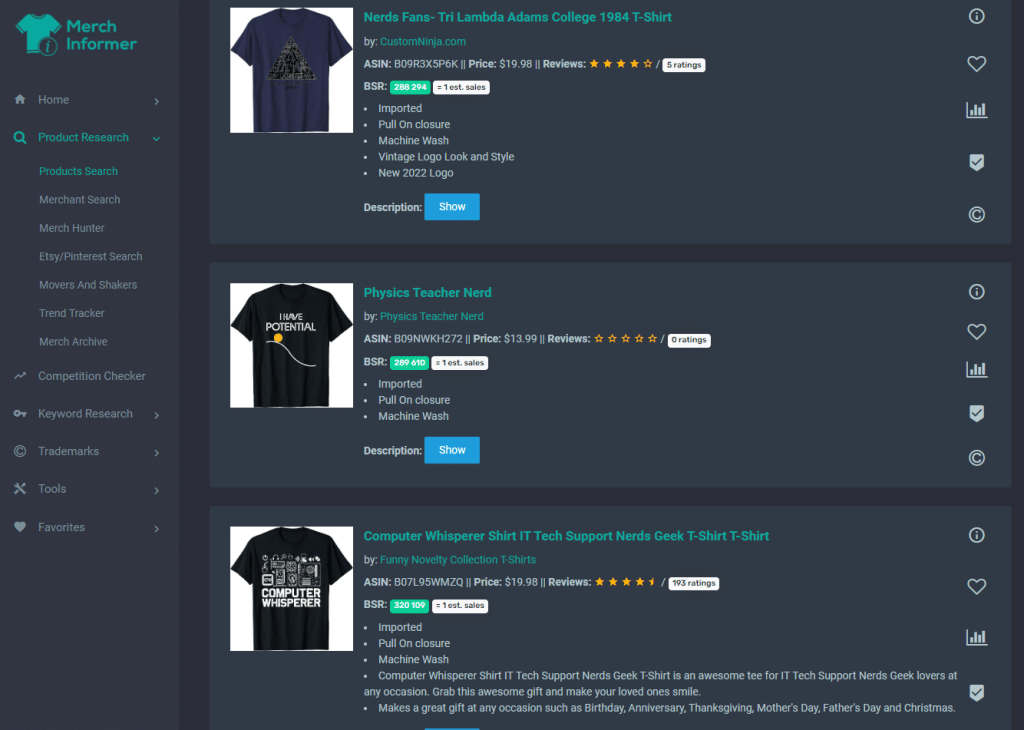 We also explored the strategies employed by top sellers in this niche. Specifically, we examined listing saturation, which refers to the use of keywords in their titles.
Here's what we found:
Seed keywords/audience: nerd (1,342), nerds (485), geek (342), women (166), programmer (161), gamer (154), geeks (148), teachers (145), teacher (144), nerdy (144), men (142), students (119), kids (106)
Related keywords: funny (775), computer (464), science (389), book (312), math (296), cool (136), reading (127), data (119), school (106), software (102)
Possible occasions for shirt usage: Christmas (396), birthday (346), present (176), gifts (152), Halloween (125), party (123)
These findings confirm our earlier statement. Sellers use the seed keywords "nerd" and "nerds" to cater to a wide audience that includes women, programmers, gamers, geeks, and others. The related keywords align with the nerd and geek theme, focusing on computer science and math.
Furthermore, these t-shirts are often presented as gifts for Christmas or birthdays, although some may also use them for cosplay during Halloween.
Pricing
Pricing is an essential aspect of your listing optimization and sales strategy.
To provide insights into this, we identified the lowest, highest, and average prices in this niche using Merch Informer:
Lowest price: $13.38
Highest price: $28.99
Average price: $18.72
What are some of the bestselling merchants doing right?
While this niche may not be high in demand, despite the significant search volume for nerd-related merchandise, there are sellers who are performing well.
We've identified two of them with over five monthly sales each, allowing us to extract their optimization strategies, which can assist you in entering this niche.
Here are the details:
Seller 1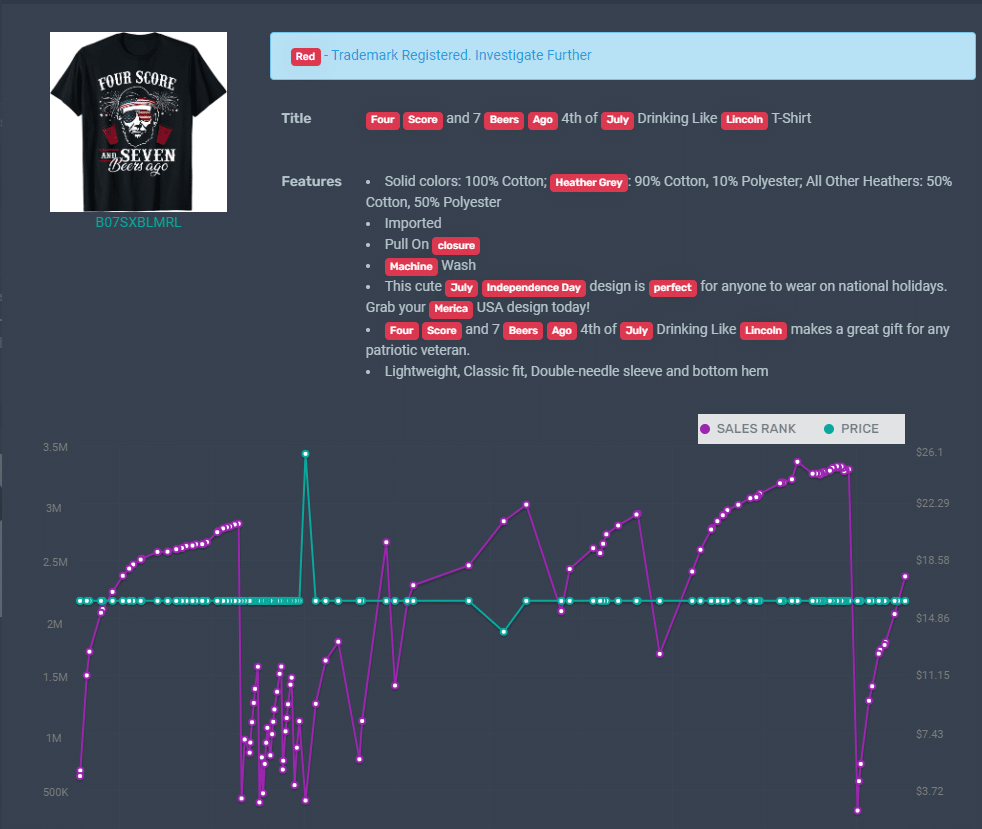 Title: Four Score and 7 Beers Ago 4th of July Drinking Like Lincoln T-Shirt
Seller: Nerd Ninja Patriotic
Price: $19.98
BSR: 222,102
Total sales: 9
Seller 2: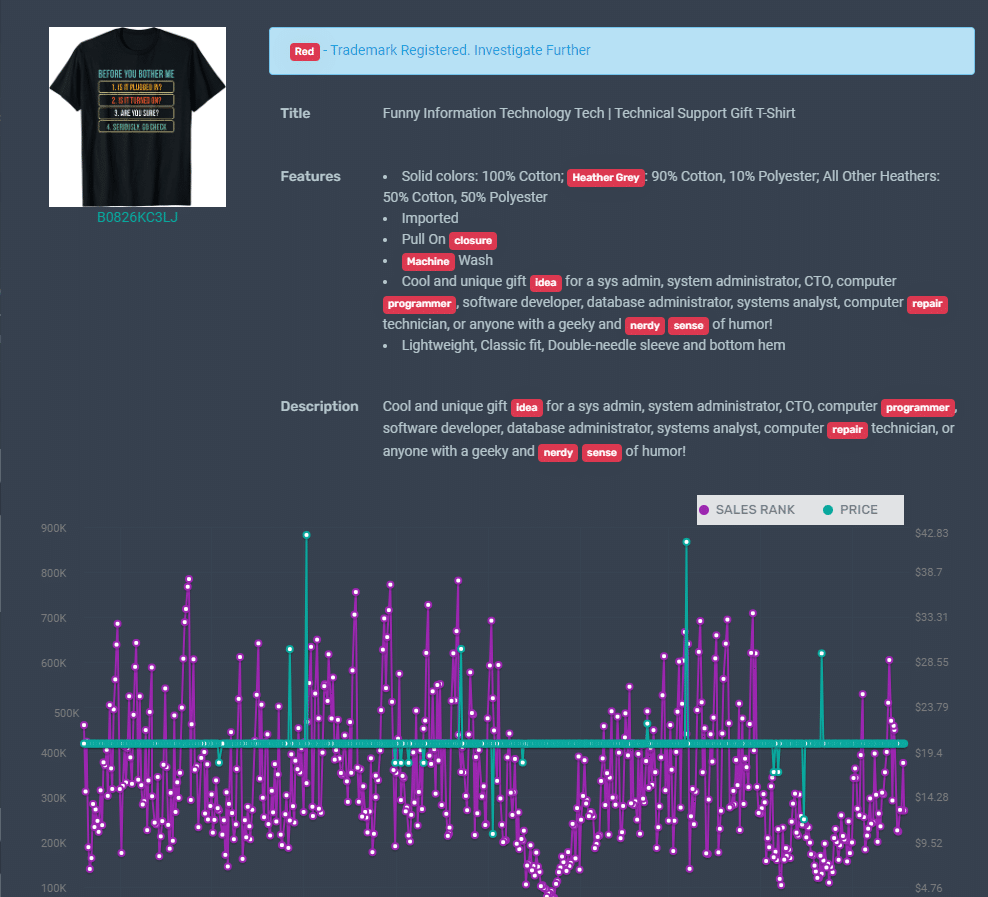 Title: Funny Information Technology Tech | Technical Support Gift T-Shirt
Seller: Techie Computer Geek Nerd Humor Help Desk Gifts
Price: $19.98
BSR: 162,217
Total sales: 15
Keywords
Interesting to note from the titles of these two sellers is the absence of the word "nerd." However, they use supporting information to emphasize related searches for nerd-related products.
The first seller focuses on a Lincoln-themed t-shirt, while the second seller offers an IT support-themed t-shirt. Despite the lack of relevant keywords in their titles, these sellers have achieved substantial sales in this niche.
Pricing
The average price in this niche is $18.72. And both sellers have done well to price just above the average. This strategy is important to follow because even a dollar's difference can have a significant impact on your overall profit.
Designs
The t-shirt designs from these two sellers are distinctly different. One offers a patriotic design with the American flag and a picture of a former US president, while the other seller's design consists solely of text related to the IT support industry.
Both designs aim to evoke humor and resonate well within their respective categories.
What is the profitability in the geek-chic niche?
To calculate the average profitability in this niche, we multiplied the sales price by the total number of sales.
Seller 1: $179.82
Seller 2: $299.70
Although sales might not be as high as in other niches, there is still some profit to be found. In a less popular niche like this, these figures indicate potential for improvement if you follow our recommendations, which we outline below.
Our recommendations
We have reached the point where we share some top tips for entering this niche.
Keywords: Since there isn't a significant search volume for the term "geek," it's important to focus on using "nerd" as a synonym instead. However, sometimes simply having the word in your seller name, rather than your title, can suffice. Nevertheless, including the high-search-volume keyword "nerds" in your title is generally a safe bet.
Pricing: Considering the average price in this niche is $18.72, it's important to align with this figure. Pricing your t-shirt items at or near the average is a critical strategy that both mentioned sellers have successfully implemented, resulting in profits exceeding $150.
Designs: Regardless of the content you choose for your t-shirts, incorporating humor is highly recommended. "Nerds" tend to have a great sense of humor and are actively seeking designs that reflect this aspect.
The bottom line
To wrap up, we hope this article has provided you with valuable insights on how to approach the nerd niche on Amazon Merch on Demand.
While this niche may not have the highest demand compared to others, it is still worth considering due to its under-saturated nature.
To enhance your journey in this niche, we strongly recommend using Merch Informer as a guiding tool. This software platform is available for a minimal monthly subscription of only $9.99 and can significantly support your print-on-demand side gig.
Remember to incorporate relevant keywords, price your items strategically, and create humorous designs to appeal to your target audience of nerds. With dedication and the right approach, you can find profitability in this niche.