How To Differentiate Yourself on Merch By Amazon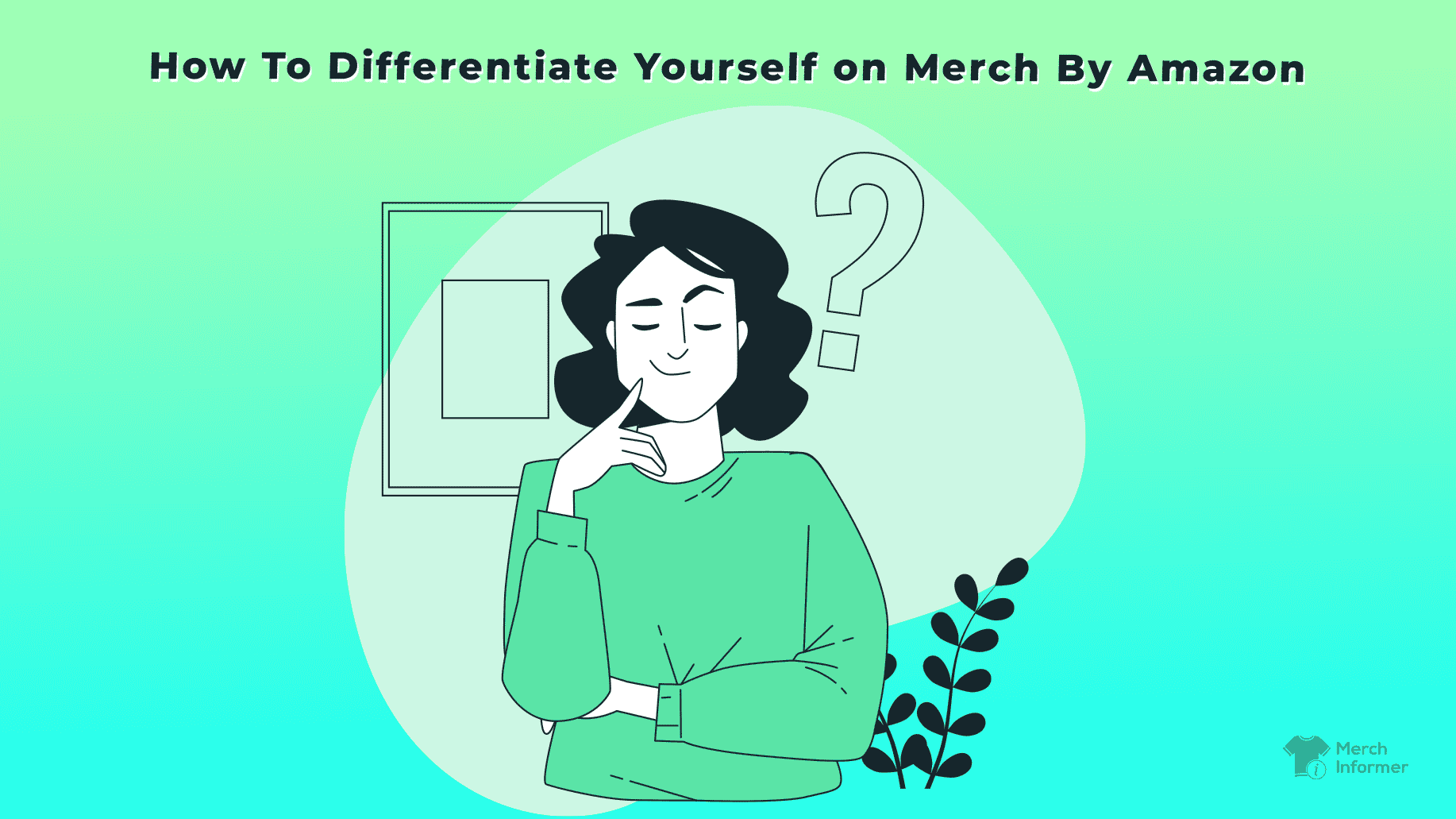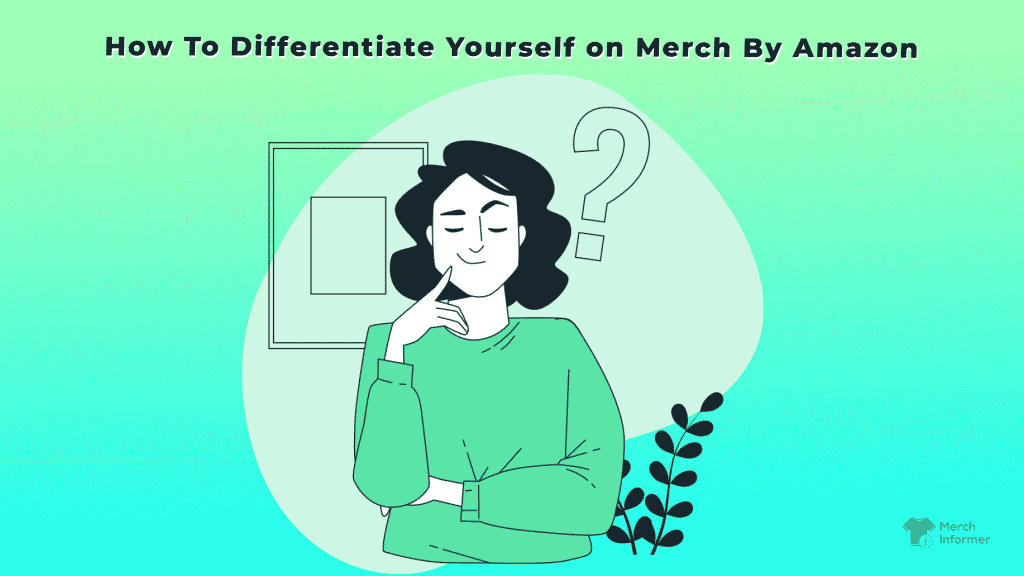 Merch by Amazon (MBA) or Amazon Merch on Demand as it is now called, is a great way to earn money from your apparel ideas without having to spend money on production or holding inventory. You can take advantage of hot trends while they're still hot as well as niches and events that perform well. Merch Informer has all the tools you need to do this.
That said, if it's so easy to do and costs almost nothing, there must be a lot of competition in your space. How do you differentiate yourself?
DESIGN
You'd be surprised how many merch creators have no graphic design experience. Did this stand in the way of them becoming successful Amazon t-shirt entrepreneurs? Not at all.
Assume you've applied for a Merch by Amazon account and hope to be approved within three months. You now have a full annual quarter to practice designing apparel!
If you're not a graphic designer by training or hobby, you have three options, only one of which we really think is your best option:

Hire freelance help?
If you feel you need design help, you can find reasonably priced graphic designers on freelance marketplaces such as Upwork or Fiverr. You can expect to pay anywhere from $5 to $300 per design, depending on the quality.
Teach yourself a new skill?
Though it's best if you can work on your designs yourself. Not only will it become an added skill, but you'll also save a lot more in the long run and have more flexibility to work on new designs or improve old ones. You can use Adobe Photoshop, Adobe Illustrator, or MS Paint. All of which uses filetypes that are accepted by Amazon.
√ Use Merch Informer's Built-In Design Tools
The quickest, cheapest way? Use the tools already built into Merch Informer. Thousands of ready-made and easy-to-customize design elements are available to you to mix, match and convert into your own original designs.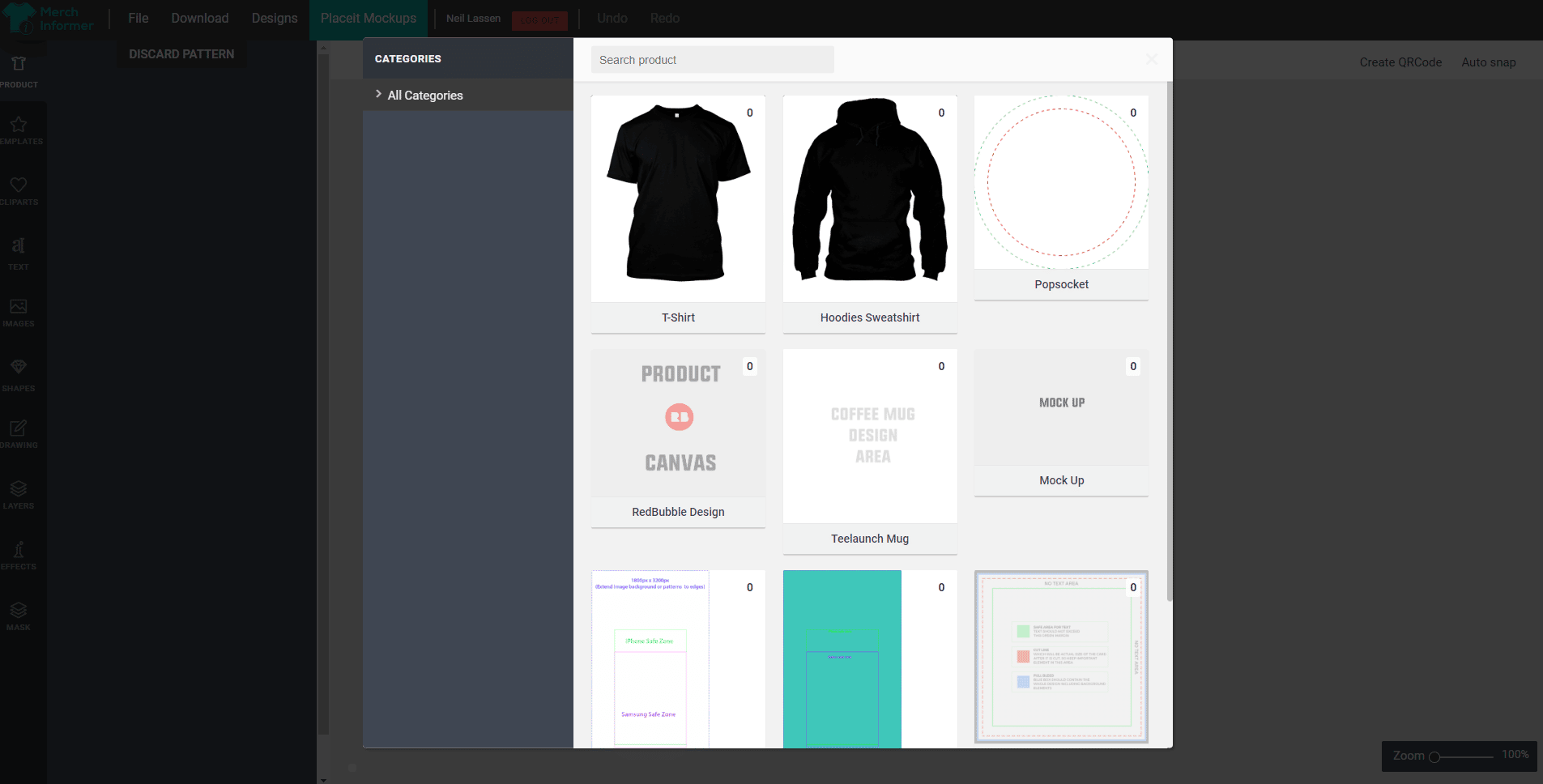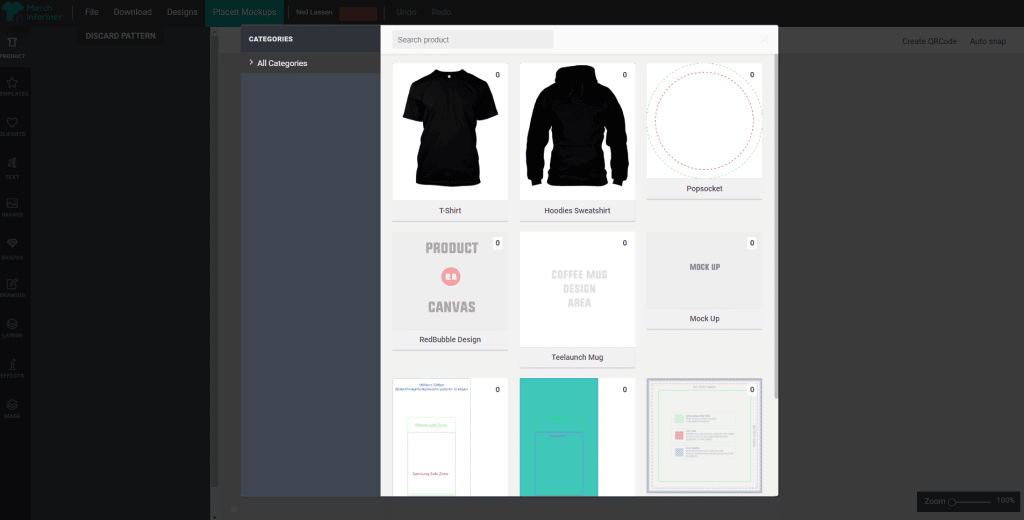 What kind of designs work best on Amazon?
1. "Evergreen" designs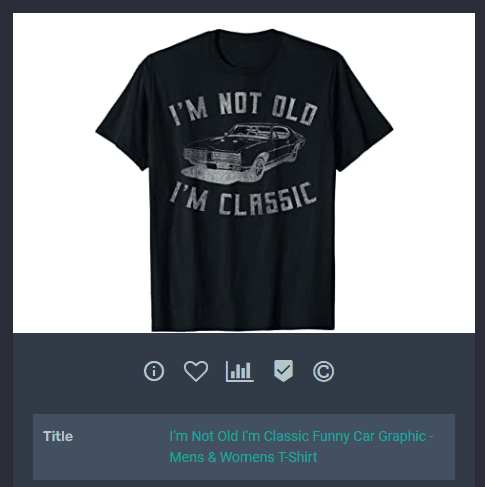 If you want to make money on Amazon in the long run, you should stock more evergreen designs. Evergreen t-shirts are those that may not sell many per design but have a more consistent flow of sales month after month.
2. Holidays
The online retail industry is seasonal and constantly fluctuates. Holiday seasons, such as Halloween, Thanksgiving, Christmas, and Chinese New Year, often see the greatest increase in sales. Many people go shopping during the holidays, buying gifts for themselves, friends, family, and coworkers. Also, note that there are other holidays from other cultures (Hanukkah, Diwali, Eid) that you should learn about – these are unexplored niches with lots of room for growth.
3. Trends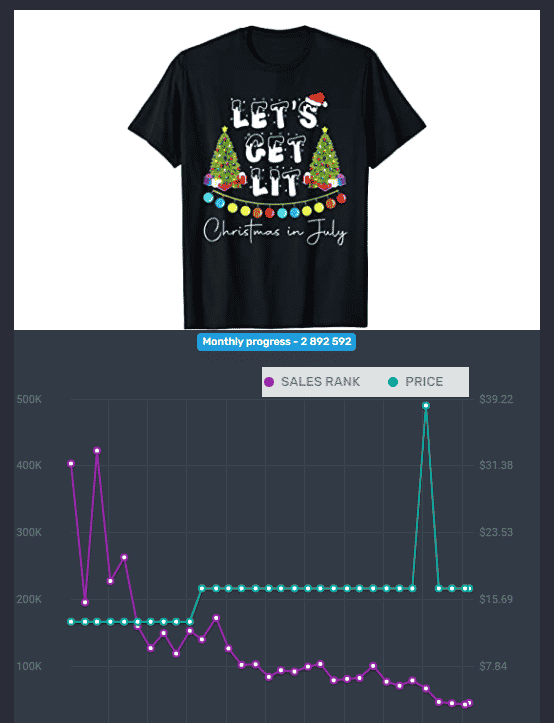 Unlike the holiday season, viral trends are usually fleeting. They become popular overnight, then fade away just as quickly. Despite the lack of seasonality, trends frequently bring in the most sales in the shortest amount of time. Keep an eye out for anything unusual. This is where MerchInformer is your best ally – you can read the hottest trends in real-time and not miss the boat.
How should your design files be set up?
Only use hi-resolution images at least 300 dpi
PNG formatted file with high resolution. One with a transparent background is ideal. If you can, use clean, sharp vector graphics to start – you can move and resize without losing quality, then convert to JPG or PNG format.
Stay within the printing areas, 15 x 18 inches
The design should fit within the printable area of the product (15 x 18 inches), but Amazon suggests that the design not take up all of that space.
Amazon has ready-made templates for your apparel designs that you can download for free, and you can use MerchInformer's tools to create the design to fit them.
CONCEPTS
Drink from the well of inspiration
This is typically the hardest part of being a Merch creator: coming up with ideas for cool apparel designs. Not so for Merch Informer users.
If you think it's hard to come up with ideas and inspiration for your first Amazon design, imagine doing it month after month. But, like any other skill, coming up with design ideas is something that can be learned with time.
If you're starting from scratch, here are some sources to help spark your creativity:
Jokes or puns on popular coffee mugs
Memes
Websites with popular content
Pop culture websites
Websites with celebrity news
Social media
You might want to check out other markets and online shops that sell t-shirts. Threadless and Redbubble are two of the better-known ones, but a lot of their designs have already been copied and changed. Use these as starting points only, if you simply copy them, your work will drown in a sea of sameness.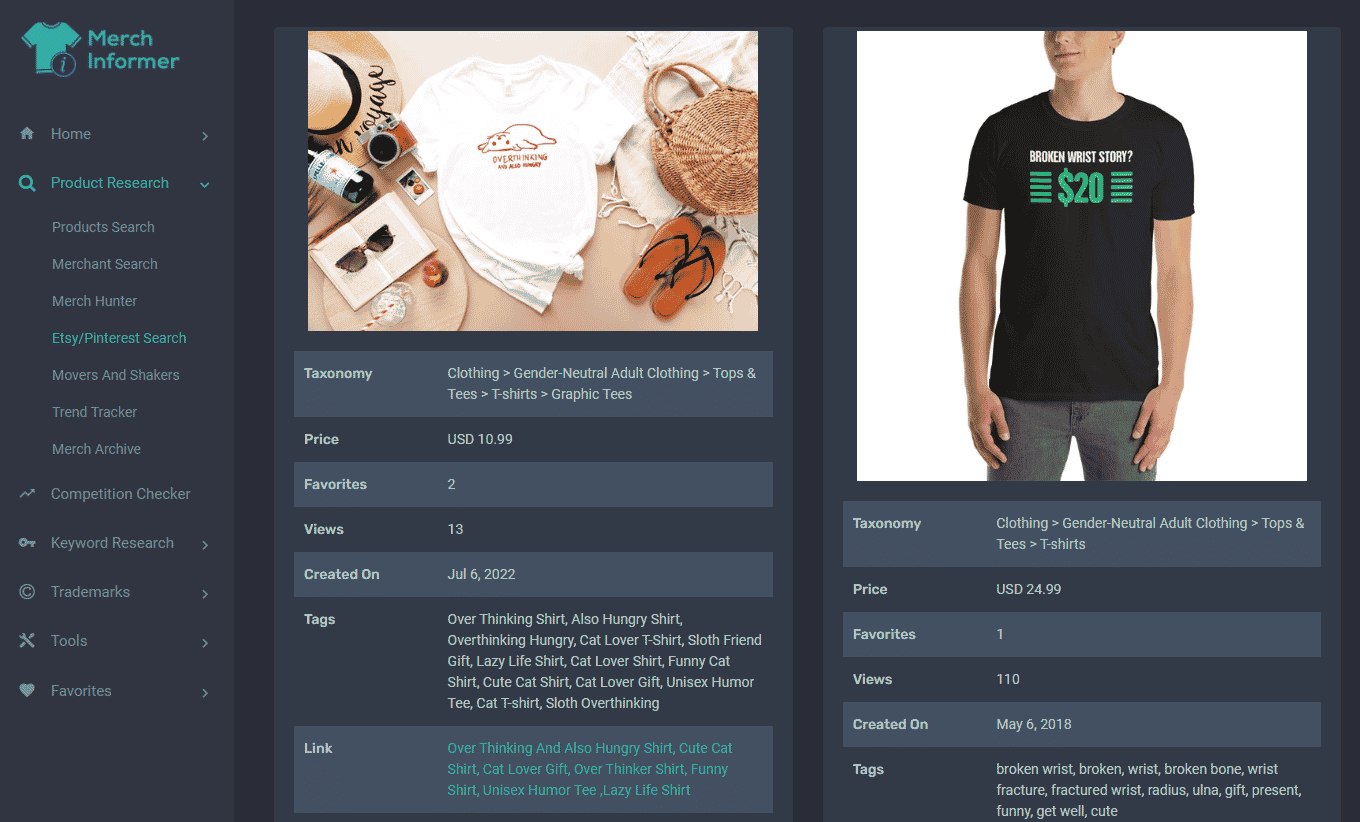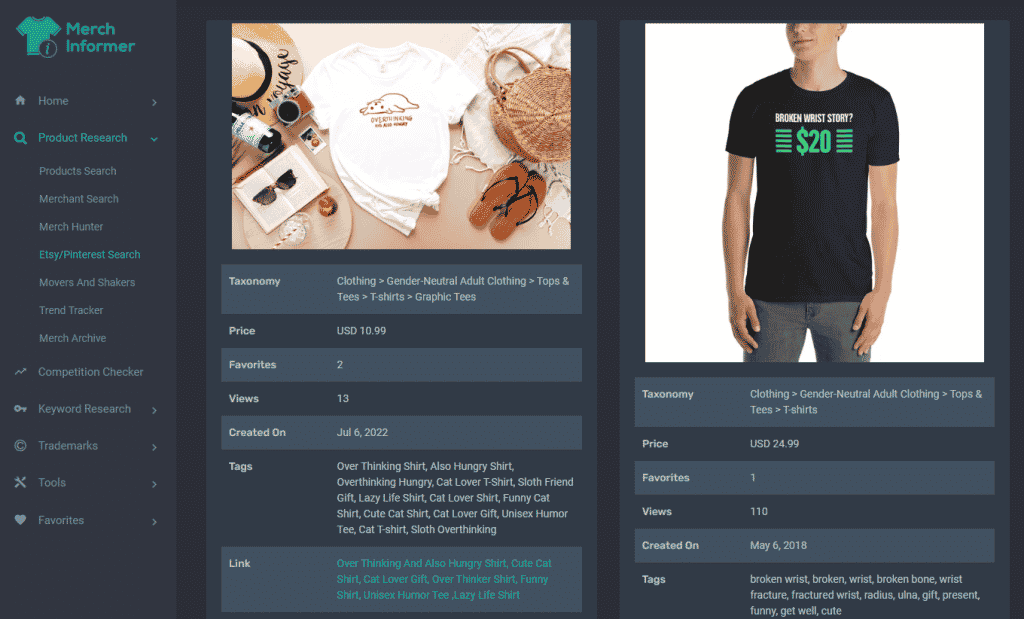 Look at different designs, pictures, and works of art and see if you can use bits and pieces from different places to make your own design that is unique and different.
Find a niche – don't follow the crowd
Find a niche before you start looking for t-shirt ideas all over the place. A niche is a small but group of people who are deeply interested in a certain topic or type of interest. Trucks, for example, are a popular topic, but monster trucks are a niche area.
You might think that going mass and trying to catch more people by casting a wider net will lead to more sales, but that isn't always the case. First of all, a mass or mainstream interest is a lot more popular and has a lot of competition. That's why it's better to go after a niche market, especially for first-time sellers and small business owners.
Start by finding a niche and making your designs more focused on that niche. That way, you can focus on a smaller group of people who might be more likely to buy from you in a less crowded, less competitive space.
A clever way to do product research by using a keyword tool, like the one built into Merch Informer.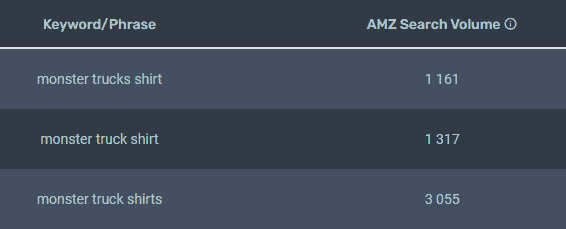 Start by picking a niche and making your designs more focused on that niche. So, you'll be able to focus on a smaller group of people who may be more likely to buy from you in a less crowded, less competitive space.
After spending hours looking for creative ideas on the Internet, looking at hundreds of photos of mugs with clever puns, reading lines and lines of jokes, and sifting through Pinterest and Instagram, the next step in product research is to find out what people are searching for on Amazon.
That way you'll familiarize yourself to what other Merch creators are selling in this niche.
Study the designs (and don't copy them, or your account will be closed for copyright infringement), read the descriptions, check the best-seller ranks, and read the reviews.
It does take a long time to properly research a product. But it's important because it will help you learn more about your niche and what your competitors are doing.
Brand your work
Above all, let people know who you are. Yes, MBA and Merch Informer make it fast and easy for you to create product that responds to trends and culture, but you want to make buyers look for your work.
The best recommendation is, if you can do so with your design skills, is develop a trademark style. Arrange design elements in a particular way. Use a limited color palette.
Another way is to simply "sign your work". Create an identifiable logo to place in a very small part of the corner of your design. Include your website or social media so people can learn more about you and your work. Look at any commercial shirt you'd see in a brick-and-mortar store, particularly licensed designs. They always carry some fine print for legal and the logo of the movie/TV show/game they are based on.
Merch Informer's powerful design and analytic tools give you advantages that no other "newbie" Merch By Amazon designer has. Set up an account, do a deep dive into the more than a dozen video tutorials and you'll be a high-volume Amazon apparel merchant in no time.