Merch by Amazon Signup Page – How To Sign Up And Get Accepted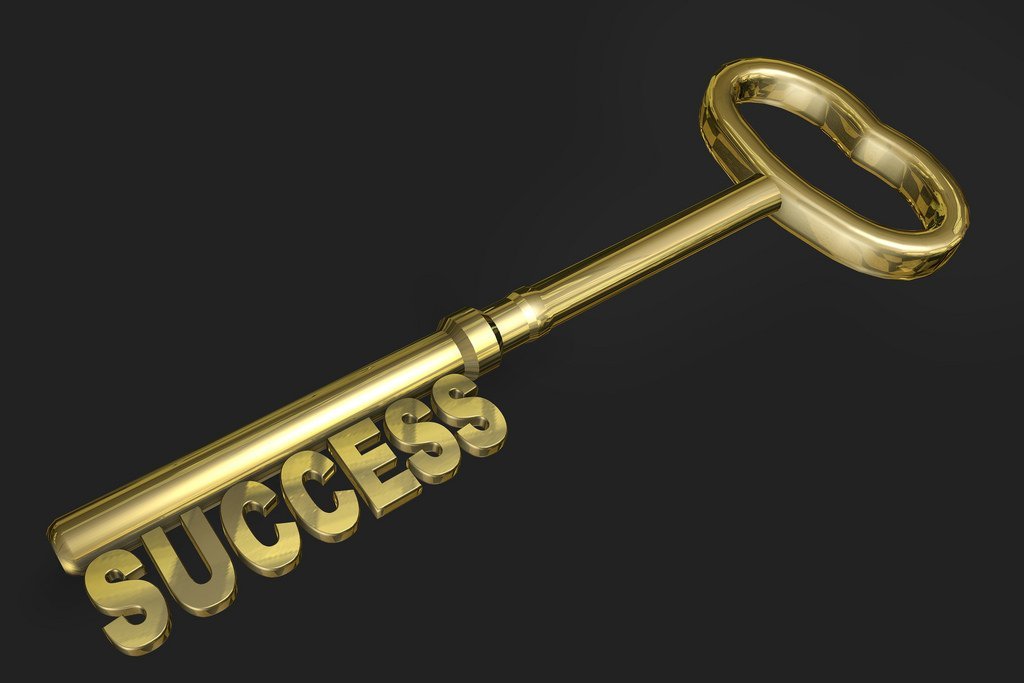 In case you have been living under a rock OR are landing on this article because you have not signed up for Merch by Amazon yet, the sign up page has changed! It has not changed by much, but with the new application process, this should cut down on people who are looking to abuse the system.
So how did they do this? They require your personal information, banking information, and tax interview to be complete BEFORE you finish the application. This is different in that you used to be able to enter this information in after you got admitted. With the change, they will now be able to check on you to see if you are who you say you are as well as make sure that you are not applying for your 43rd account (abuse!).
Let's go over the application process and how you can sign up and stand the best chance at getting accepted!
Note: Following this guide does not mean you will be accepted, but rather you stand a higher chance by giving the Merch by Amazon team more information to look over.
Merch by Amazon Application
The first step is to head over to https://merch.amazon.com/landing and click on the request invitation button. You can read around and see exactly how the entire process works.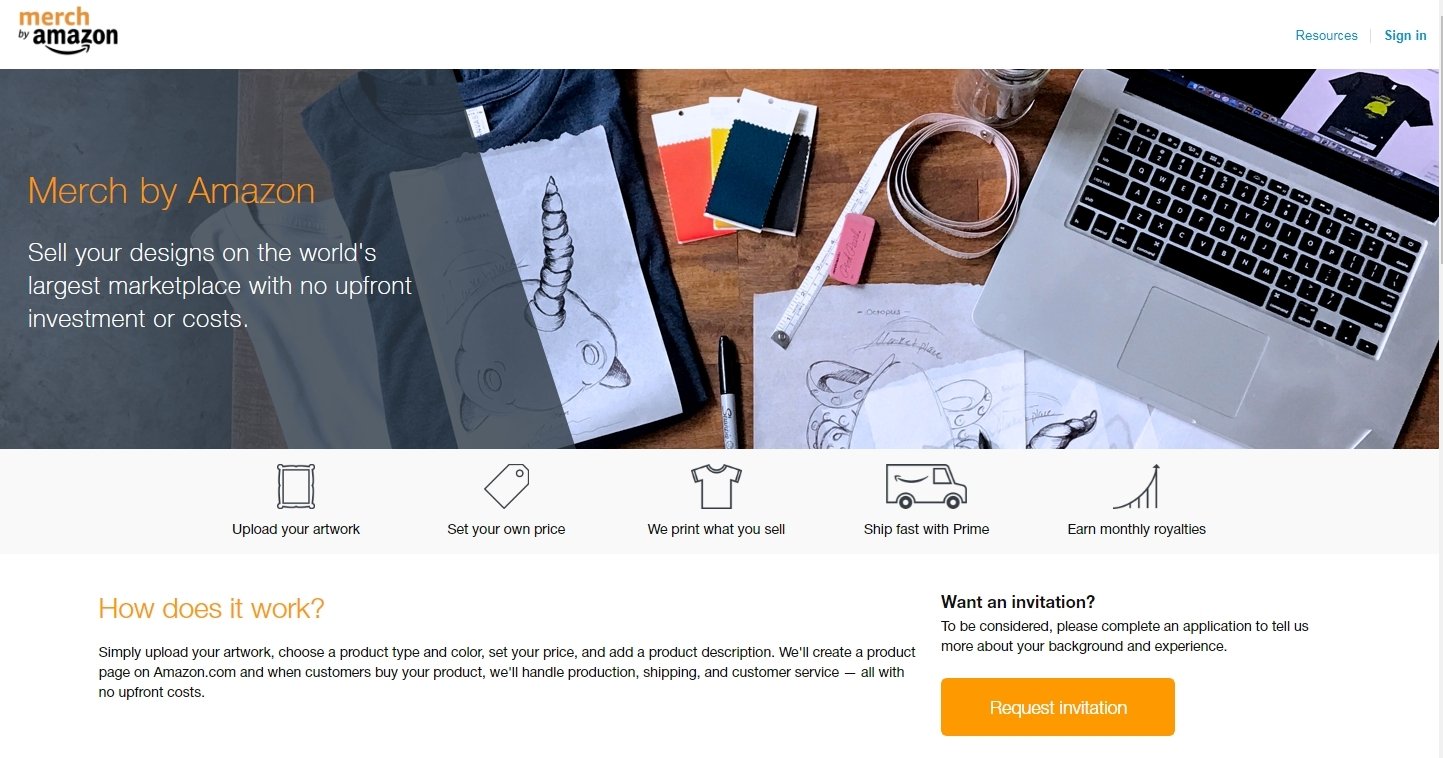 It will then ask you to sign in to your Amazon.com account. If you do not have one, you will need to create one: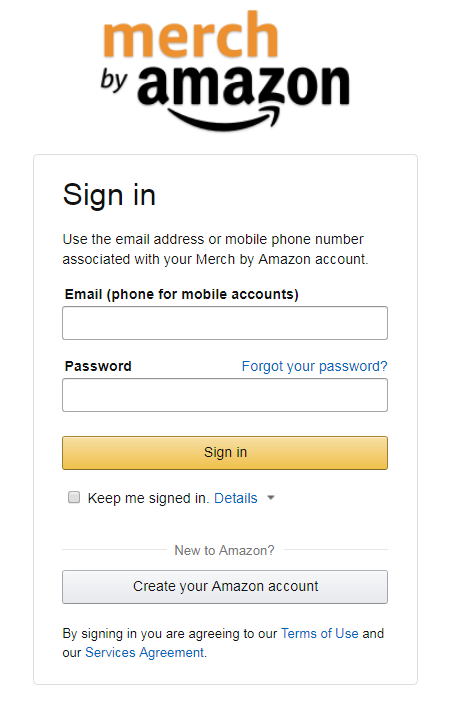 In order to fully fill out the application, you will need a few things. These include your business contact information, your bank account details (account number/routing number), as well as be prepared to fill out a tax questionnaire.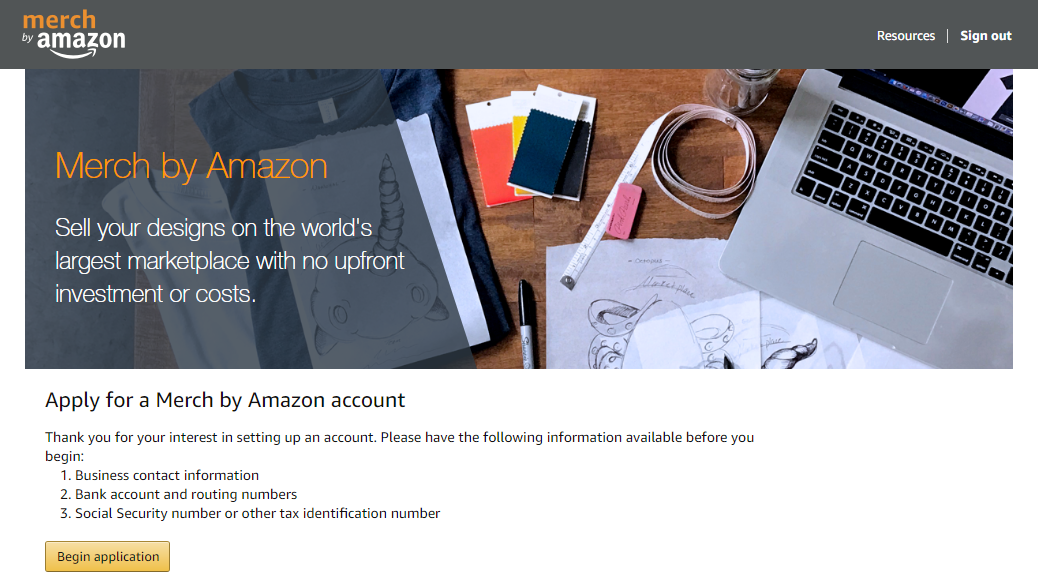 Once you have that information in front of you, click on begin application and get started!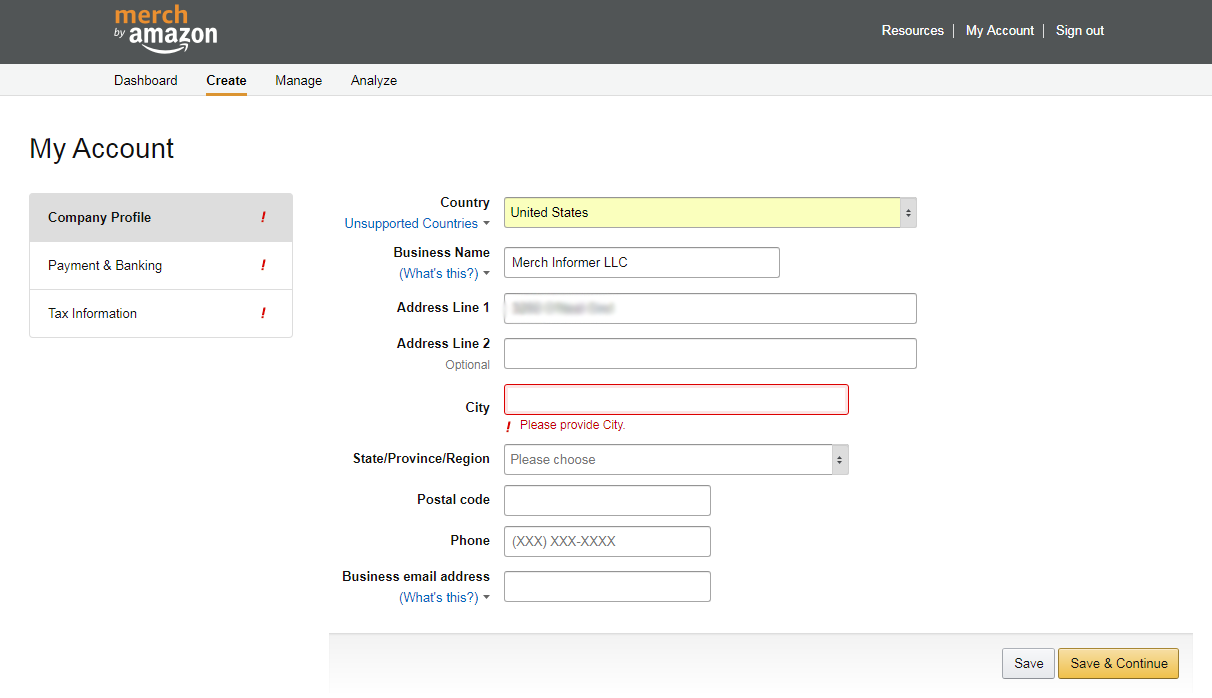 As you can see in this screenshot, you are going to fill out 3 pages. These are the company profile, payment & banking, and tax information.
If you do NOT have a company set up, that is just fine! You will be putting your personal name instead.
Enter in your REAL details here. Remember, Merch will check to make sure you are who you say you are so fill out the form honestly.
Enter in your bank details and then take the tax questionnaire.
If you are not from the USA, you may need want to avoid the 30% tax withholding. You can read more about that here:
Once all those are filled out correctly, we get to the actual form to fill out to apply for Merch by Amazon: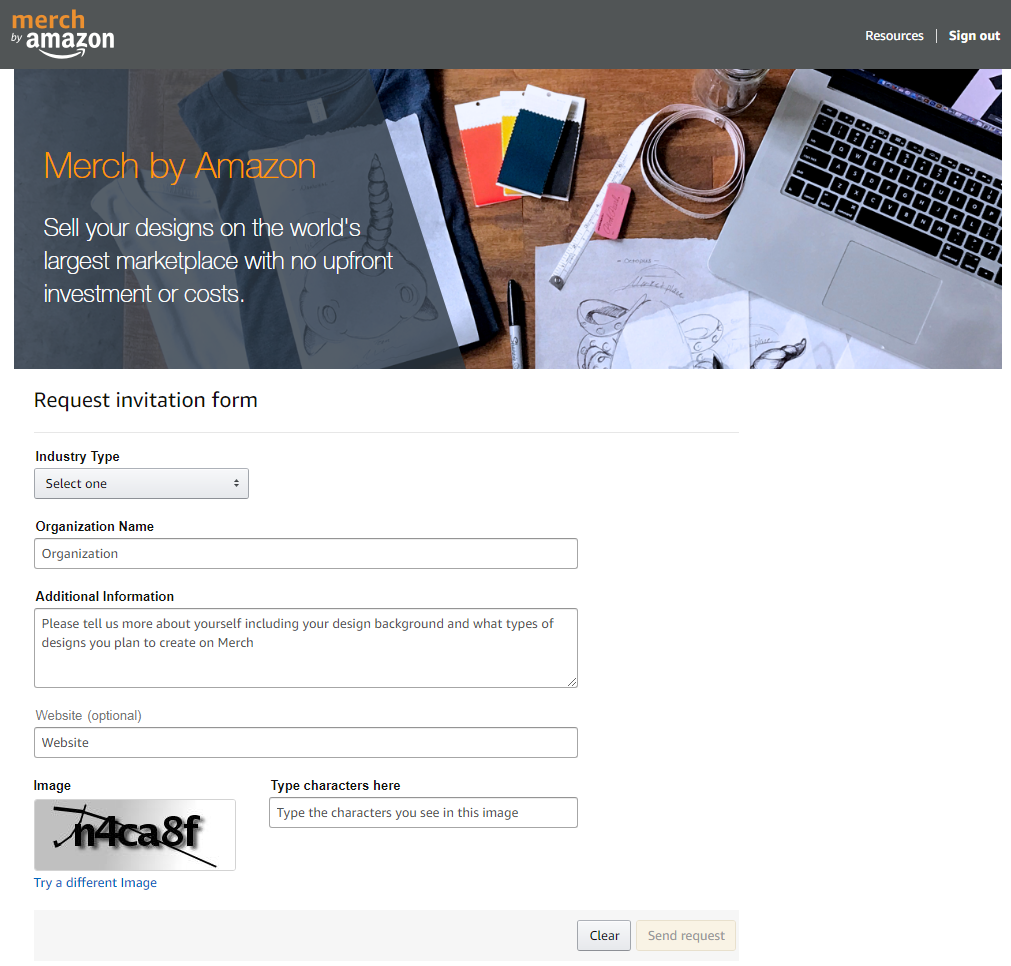 You are going to be asked a few questions here.
1: Industry Type: You will be asked what type of business you run. If you DO have a business, I would recommend putting that you are a small business. If you used your personal name, select novelty t-shirt business.
2: Organization Name: If you are using a business name (LLC/S Corp/C Corp), then enter the name here. Otherwise, enter in your personal name.
3: Additional Information: This is where you are going to make your case to the Merch team on why they should accept you.
Have you put any effort into the print on demand industry before? If so, this is where you will want to provide links to your work. If not, consider getting a few desigins up on OTHER platforms before you apply for Merch by Amazon! They want people that will make them money, remember that. If you show that oyu have put in the effort, they are more likely to accept you.
If I were to make a recommendation, I would get 10 designs created (you can create these yourself, or hire them out). From here, upload them to any of these platforms:
Teespring
Redbubble
TeePublic
Zazzle
Spreadshirt
Teefury
Sunfrog
There are many others, but uploading to one of these is both recognizable and shows you have put in some effort.
In the additional information box, put anything else that is relevant to you and what you plan on doing with the MBA process.
Do you own a trademark? That would be EXCELLENT! Add it in this box.
Have you licensed an artist? PERFECT! Add that to this box.
Do you have formal training in graphic designs? Even better! Add that here.
Note: If you do not have any of these things at all, I would highly recommend strictly being honest. Honesty is the best policy and I know plenty of people who simply told Merch that they are simply learning graphic designs and are looking for an outlet to sell their expressive art.
4: Website: It tells you that the website is optional but I would HIGHLY recomend you create one for your soon to be or existing portfolio. This both shows an amount of effort that other people are NOT willing to do (putting you ahead of the curve), but it also gives you an outlet outside of Amazon to make sales in the future.
We have a video on how to get started on that here: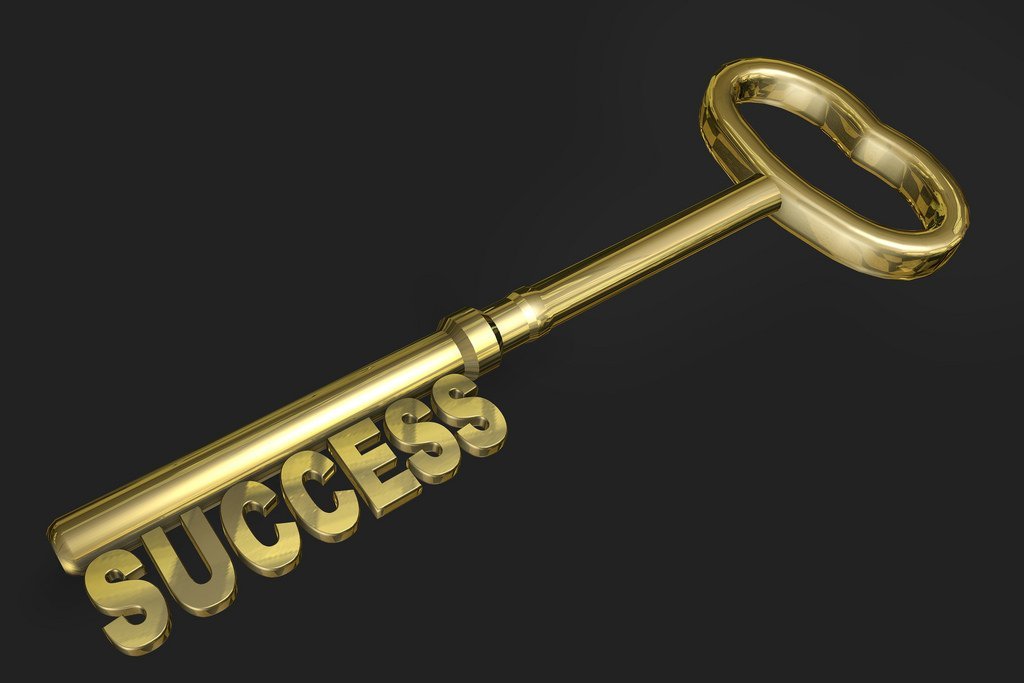 Once you have finished up that page, submit it!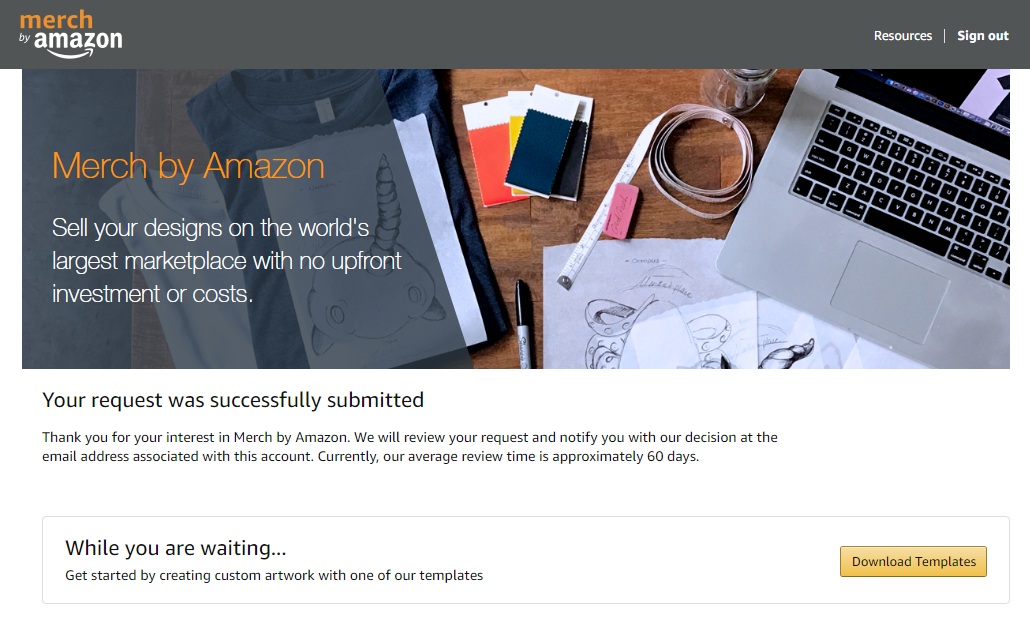 They then direct you to download some templates to get started. If you are in this for the long term, you should already have had some designs created or create them yourself but if not, this is the point where you will want to download these templates and get to work!
Wrapping It Up
If you were not accepted or get denied the first time you apply for Merch by Amazon, take a minute to think about your application. Often times you may have used the same bank account that someone else did (if a spouse has an account), or that you applied a long time ago and forgot.
Make sure you fill in all the information honestly, and then apply again. There has been many instances that when people found out what they did wrong the first time, they filled it out and got accepted on their second run.
Merch by Amazon wants to give everyone the opportunity to be a successful seller on their platform, they just want to make sure they are accepting quality people. For this reason, make sure to fill out your profile and give them as much information as possible to show that you would be a great asset. If they see that, you will be accepted in no time!