Introducing The Trademark Hunter – New Merch Informer Module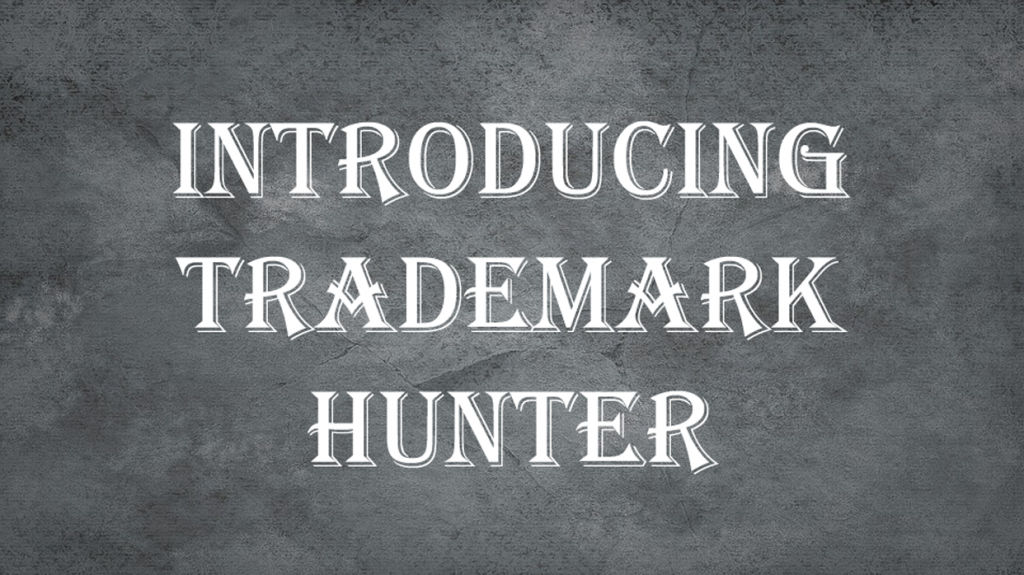 One of the biggest issues today in the Merch by Amazon space is the ability to monitor your listings for Trademarks. When you have just a few listings, it can be incredibly easy to go in every week and take a look at your listing data to make sure you are not infringing on any intellectual property of another person or business. When you start to fill out your slots though, this becomes more and more difficult.
Often times, your listings will remain compliant for months if not years. Then… one day you get a take down notice from Amazon because something in your listing has become trademarked that wasn't before!
Merch Informer set out to fix this issue, and our solution is called the Trademark Hunter.
The Trademark Hunter allows you to import a list of your ASINs and monitor them for trademarks that are registered, pending, and approved for publication. These trademarks can change DAILY so our system will monitor this for you allowing you to go through your listings and visit the USPTO with a click of a button to gain further information on the mark.
Let's go over how it works!
Trademark Hunter Module
The first thing you will want to do is log in to Merch Informer. If you do not have an account, make sure you grab a 3 day trial here.


Navigate to the Trademark Hunter module which is under "Trademarks".
Before you can use the module, you will need to upload a CSV to Merch Informer with a list of your product ASINs. The file will look like this: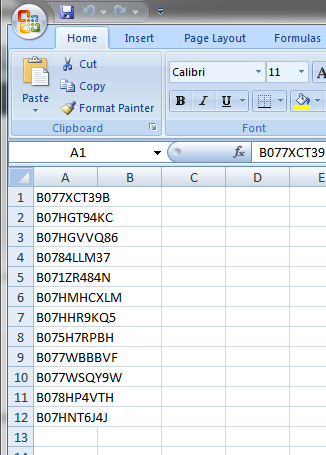 Remember to fill out the file with YOUR ASINS! You will need to put a single ASIN per line.
Note: The subscription level you are at determines how many ASINs you can upload to the Trademark Hunter:
Newbie: 25
Basic: 500
Advanced: 1000
Pro: 2000
When you are done with that, simply save the file and then drag it into Merch Informer.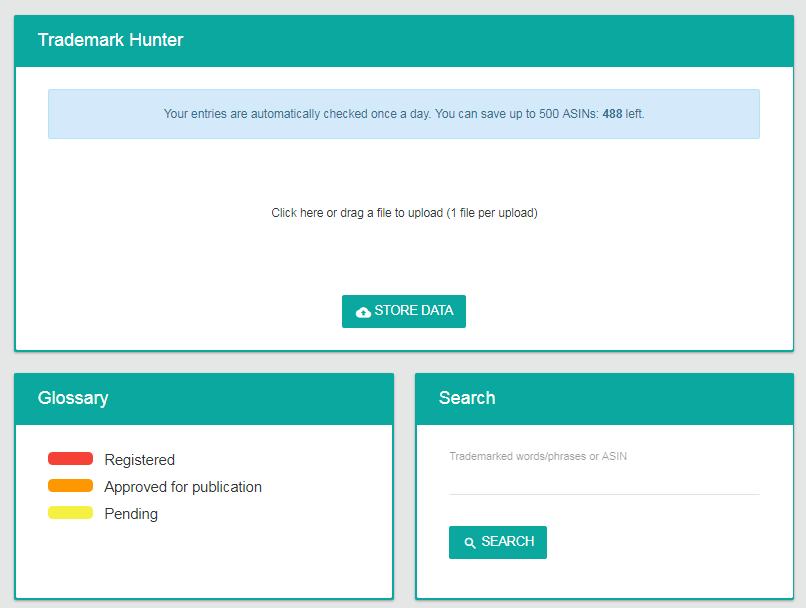 Click on the "Store Data" button to get all of the ASINs loaded up inside of the module.
That's it! All you have to do now is wait for the system to go through and check all your listings word by word, phrase by phrase, and line by line. This can take some time if you have a larger list of ASINs.
Once the system has gone through your listings, you can check back every 24 hours to see if there has been a change in your listings. It will look like this:


You can see the color chart glossary at the top and what they stand for:
Red: Registered
Yellow: Pending
Orange: Approved for publication
Each one of these marks will be displayed in your listing data and they are CLICKABLE! This means that you can click on the marks which will lead you straight to the USPTO to read more information on these marks.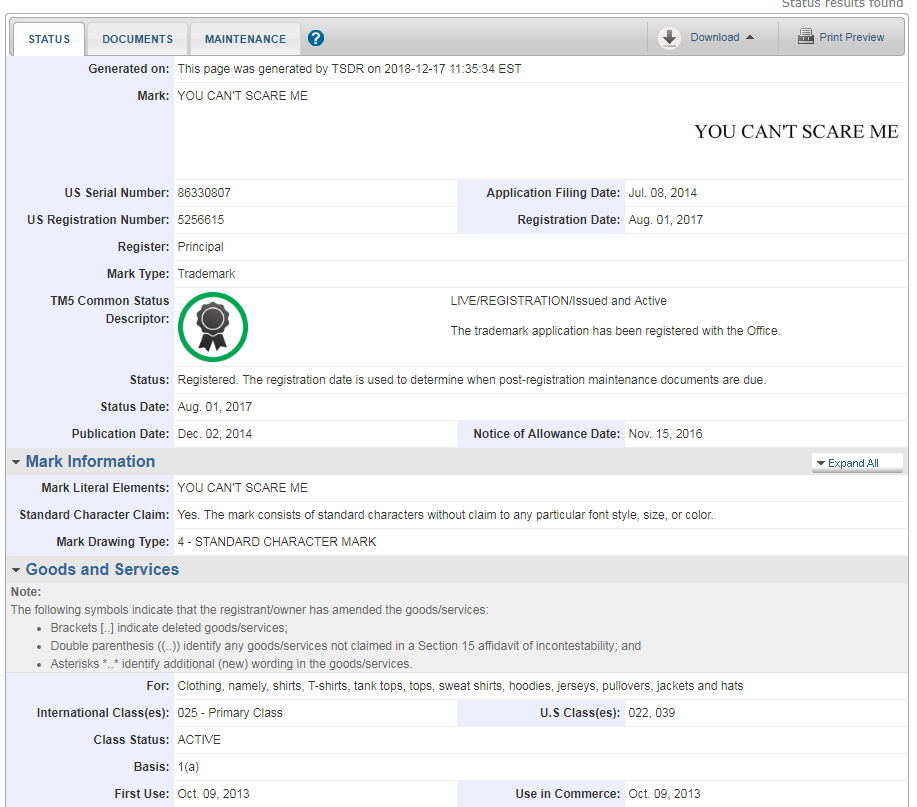 Make sure to check back every few days to monitor your best sellers to make sure there are not any trademarks that go through that you may not be aware of. If there are, you can simply go into Merch and edit your listings to make sure that you do not get a take down from Amazon.
Wrapping It Up
This major update has taken Merch Informer a long time to put together, but is a vision we have had from the beginning.
The ability to monitor your listings for trademarks is incredibly important and is really the only way you can make sure your listings stay in good standing. Remember, just because you put up a listing 9 months ago, does not mean that a trademark may get put through and then they issue you a take down on Amazon.
By monitoring your trademarks in your best sellers, you can make sure that they keep selling and generating you lots of profit far into the future!
Happy Merching!