Tax Season-Related Merch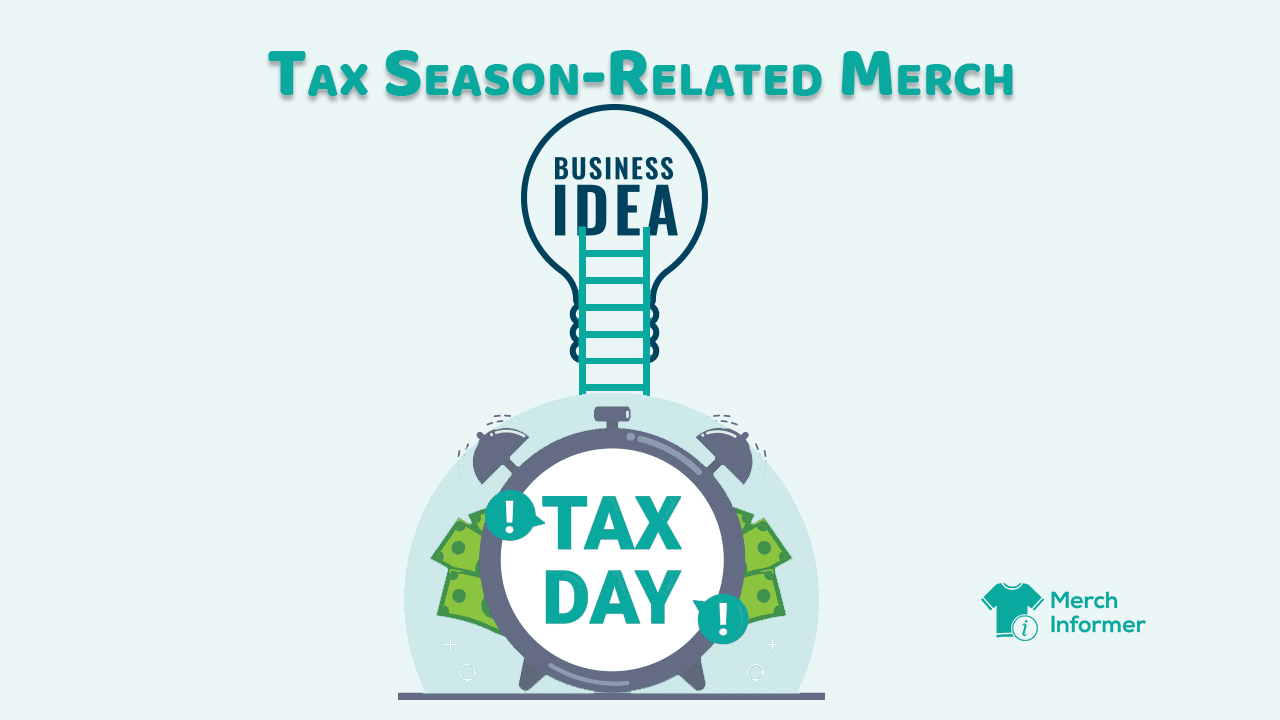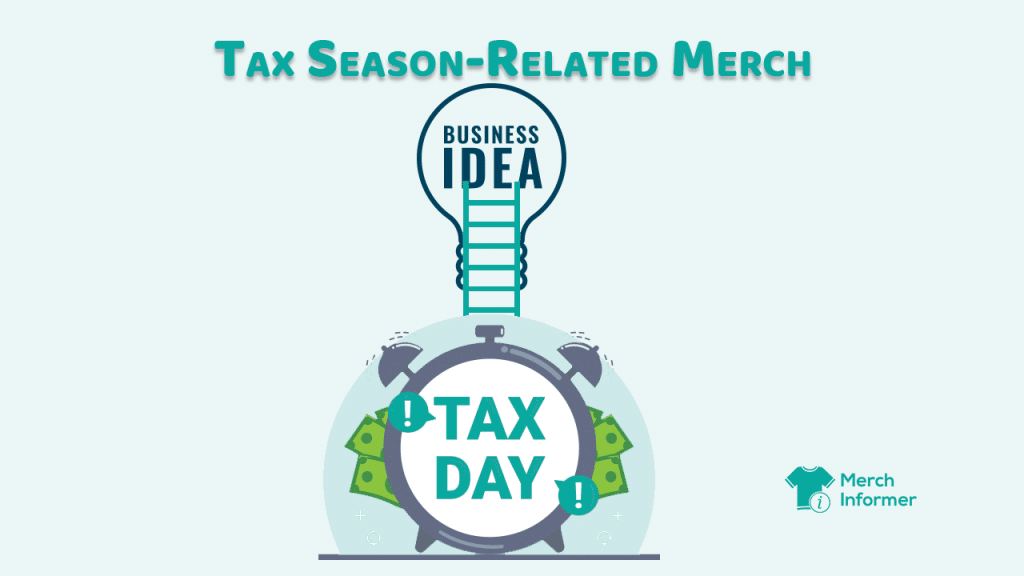 There is an old adage that I heard when I was very young and thought it could not be true. As an adult, it does seem to hold water. I'm of course talking about the claim that "there are only two things for certain: death, and taxes".
While we try not to dwell on either, only one of these thing most of us have to face every April. Right on time, the stress of what to do and when in terms of taxes seems to be a national experience (again, for most) and this frustration sometimes comes out in creative ways. We're discussing today shirt merchandising that laughs at, commiserates with, and shares in the collective scream we all wish to let out when dealing with our taxes.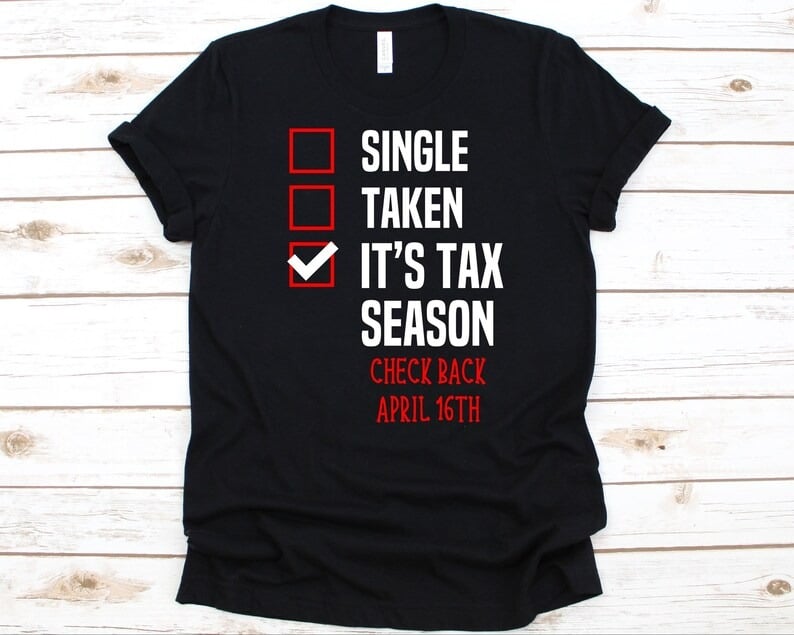 There truly is an existential dread that tax reporting and fear of the Internal Revenue Service generate in the United States as tax season approaches, though how much of this is circular logic and how much of it is listening to the complaints of older generations is up for debate. Aversion and procrastination are common and widely shared responses to our annual tax routine.
Tax season angst is so intense that even tax professionals need an escape. The Federal Revenue Service has a massive backlog of unprocessed tax returns from the previous years, which has caused more tax-time worry than anyone could have imagined for many tax filers. The state of the world over the pandemic made the entire situation much worse. Throughout the previous two years of the pandemic, tax experts said, many filers are asking to know what happened to their last year's return, which the IRS has not completed. To add to all of this, all too often taxpayers get scary letters from the government and don't know that the unexpected letter the IRS just issued them may not be correct, may not be complete, and often the system is blindly generating notices on a pre-set basis that has been established by the program.

But there is a silver lining to all of the worry which is way beyond our control. We can resist and wrench our hands, or we can see this as a way to perhaps use it to our advantage. For the savvy online merch seller, this opens many doors to possible profits, and shirts that have the best or funniest slogans on them related to this will forever be top sellers. It's something everyone can relate to and we kind of want others to know we're feeling it too. Preparing for this time of year can be daunting and feel isolating, and what better way to share the love than by letting the world know it's awful, but it will never break us.
Here are some perfect examples of the kinds of things we are talking about. We hope they inspire you, make you laugh, and spark new ideas of your own on this all-too familiar theme.
Don't Even Ask…
Well, doesn't this just say it all! Our first pick of the day is this one, and just the image of the old-school calculator works on every level. It's funny, it's designed well, and the placement of every element just works on this item. And its final slogan is one we all feel all too acutely. These heavyweight dark-colored t-shirts are casual, loose-fitting, and comfortable. It is likely to become one of your favorites. It is made of 100 percent cotton, unisex style. For added durability, it is double-needle stitched at the bottom and sleeve hems.
Sorry For What I Said
This one is equally perfect for yourself, your tax preparer, or anyone you know handling finances for anyone during this time of the year. Things happen, and in moments of frustration things can come out of our mouths that maybe we're not particularly proud of. It happens to the best of us. And that's where this one comes in, either as an apology after the fact or as a warning in the months leading up to the deadline! It can be worn as a joke or as a way to said "at least you can never say you weren't told" (which is pretty funny in and of itself!). This particular example of basic t-shirt has a loose fit tailored to the feminine form. It is 100% cotton and is both sturdy and comfortable; an ideal mix if you're searching for a casual wardrobe essential.
For Your Favorite CPA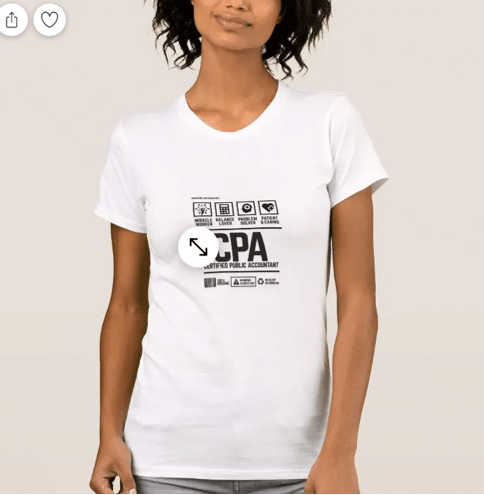 Maybe for some, this time of year isn't all doom and gloom. It's fair to look at all of this from another angle and although you personally might not handle this time well, perhaps there is an accountant in your life that you want to bring a smile to. Let's face it, accountants get no love. Everyone turns to them and relies on them, but it's not a glamorous profession and many people hate having to face the facts when it comes to their finances. CPAs and bookkeepers also need some good feedback, as does everyone. This shirt is the perfect way to say it and acknowledge the importance these people really do play in our lives. Simple has never looked better. This best-selling Bella women's t-shirt is an indispensable wardrobe staple. Use it for work or play, or dress it up with a blazer or sweater for dinner out. It is incredibly soft and lightweight.
Billionaires Are Not Your Friends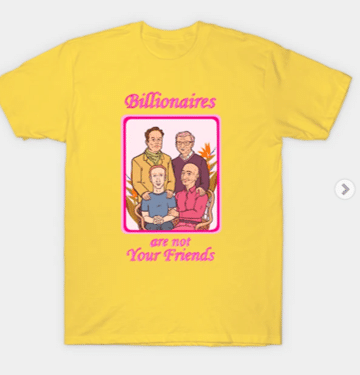 ( https://www.teepublic.com/t-shirt/31298912-billionaires-are-not-your-friends )
It's very easy to feel frustrated at this time of the year when we realize that most of us are paying taxes while the wealthiest of the wealthy are generally not. It would seem that with more money comes less demand on contributing to society in the same way the rest of us are forced to. So items like this come easily to the fore, and are something many of us can relate to. The days of the "benefactor tycoon" are long over, as with education comes realization.
These particular shirts are 100% combed ringspun cotton. This processing of the textile creates the perfect fabric for a graphic tee and is incredibly soft and comfortable.
…and more comfort is what you want to experience when having to go over your annual expenses.