3 Easy Merch by Amazon Mistakes To Avoid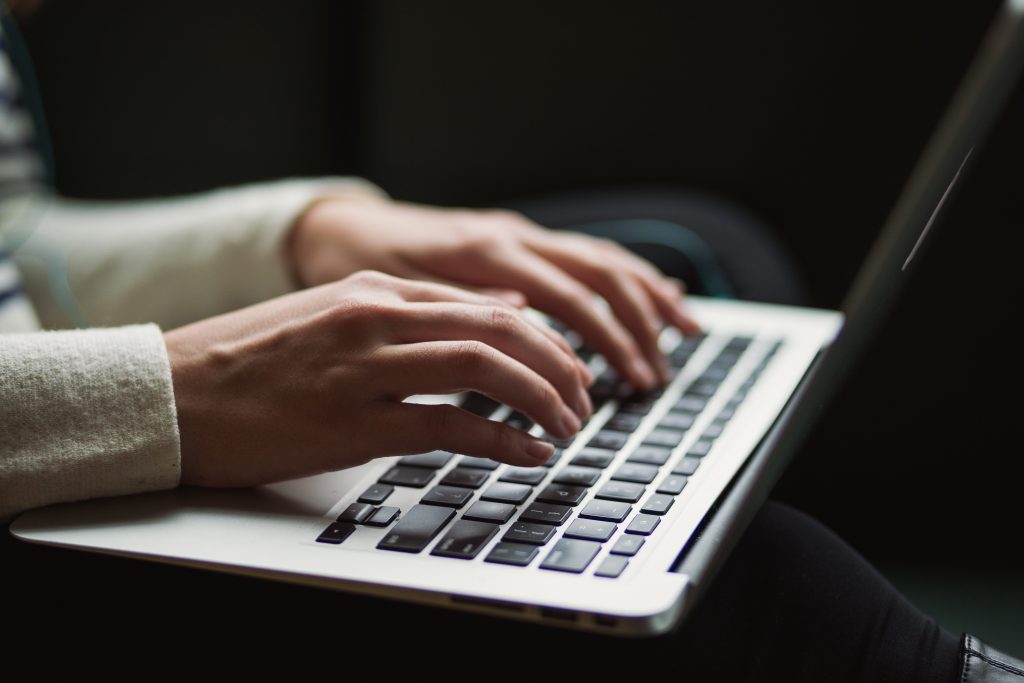 Almost everyone who has been in merch for some time has no doubt made at least one of these mistakes. Even I still make one of these mistakes every once in a while because of being in a rush to hit the upload limit each day.
If you are brand new to the Merch by Amazon game or a seasoned vet, you do not have to get a strike against your account or a rejection. Take some time to slow down, read this post, and hopefully avoid making any of these mistakes in the future.
Spelling Mistakes
This is probably the easiest one to avoid. Slow down when you are entering in your title, bullet points and description. However, the biggest issues here is generally "T-Shit" instead of "T-Shirt". I have seen this over and over again and will get you a rejection almost EVERY time.
A while back, my sister sends me a skype message asking why one of her designs was rejected. She had absolutely no idea what was going on since the design in question had only 3 words on the shirt. Everything looked good. I told her to email Merch and ask what was going on. This is the response she got back:


I told her to show me the bullet points of the design so she sends me a screen shot. I look over the bullets and they look fine to me.
Racking my brain of what could have possibly been cursing when I saw nothing, I posted the image in a group chat of about 10 people. 9 of them saw NOTHING wrong with the design or the bullet points.
9 out of 10 saw nothing wrong, and the last guy sent me this: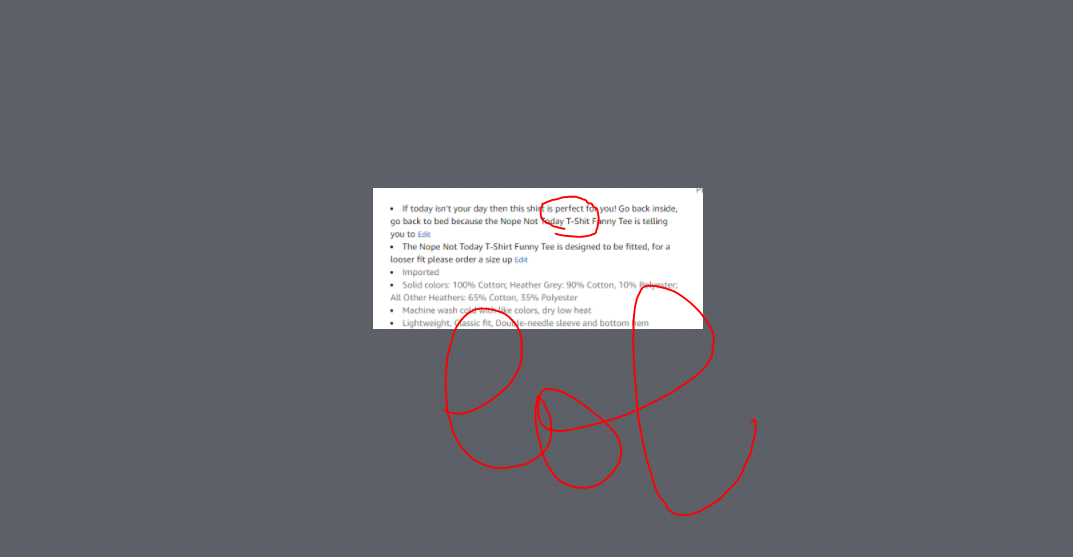 Thanks for the laughs Hamza =).
As you can see, even when you look over this stuff before you post it, you might miss something as this which as far as we know, could be a strike against your account. I am not really a chrome plugin user at all, but after this happened with my sister, I started using this plugin which is beyond helpful. You can import a list of words you want it to flag (any curse word or anything you want really)
https://chrome.google.com/webstore/detail/merch-security/abpndhikggdjpjpojilcochmpdjlhgbn
Here is an example of how it looks: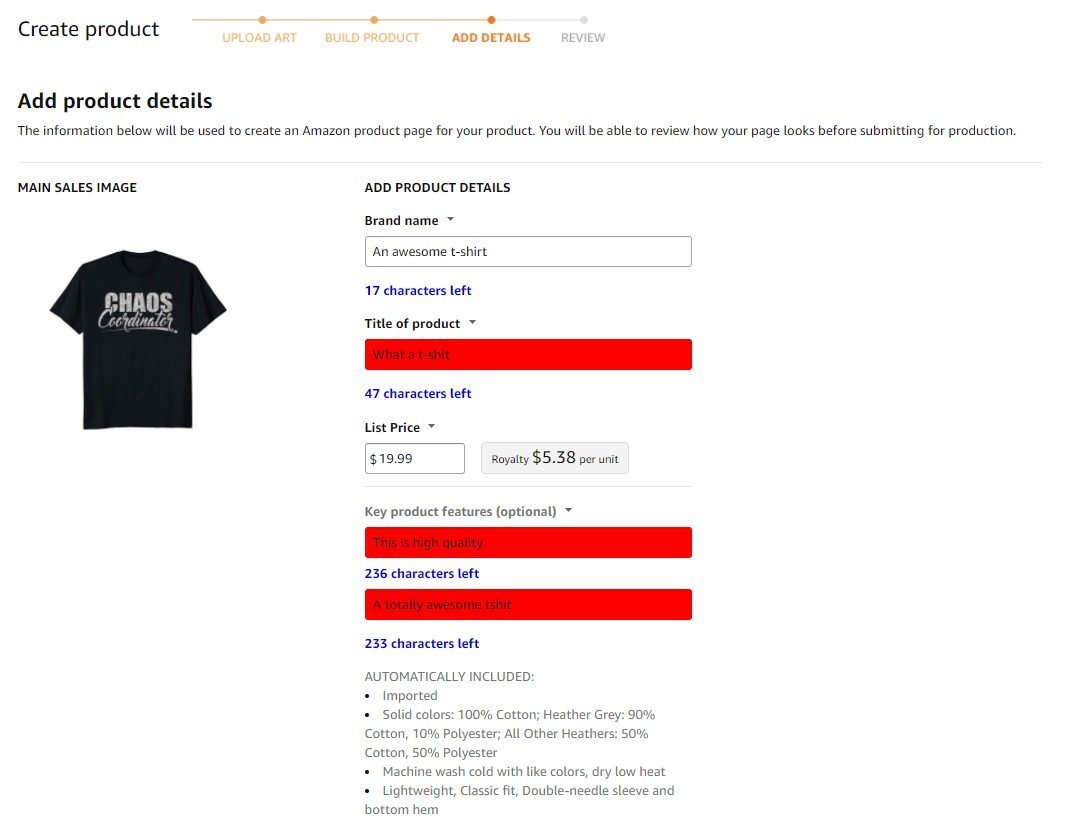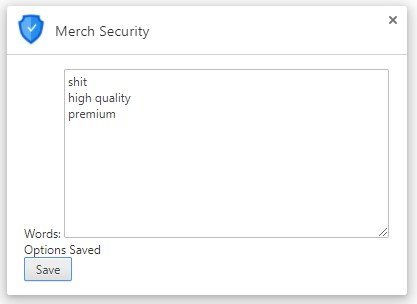 This plugin is FREE and will save you from doing this by marking any form of "t-shit" as bright red during your upload ensuring you do not make this silly mistake again. Be careful out there!
Missing Copyright Design Elements
Something I see a lot of the time is that people start hiring people to do their designs for them and those designs could very likely get you in trouble.
The thing is, even if you have checked TESS for all the trademarks and everything is clean, the design elements that your designer used might in fact be copyrighted! So how do you make sure that you stay safe when outsourcing your work?
The first thing you can do is require your designer to send you all the elements that they used and where they got them from. You are going to be looking for a Creative Commons license. This license will let you use the work commercially. Remember to always look for the licenses that come with artwork being used in your designs.
If you are NOT going to require your designer to send you links, or you have some designs already but want to make sure, I have a small trick I can share with you.
If you have a design that contains a design element, you can take a screenshot of it: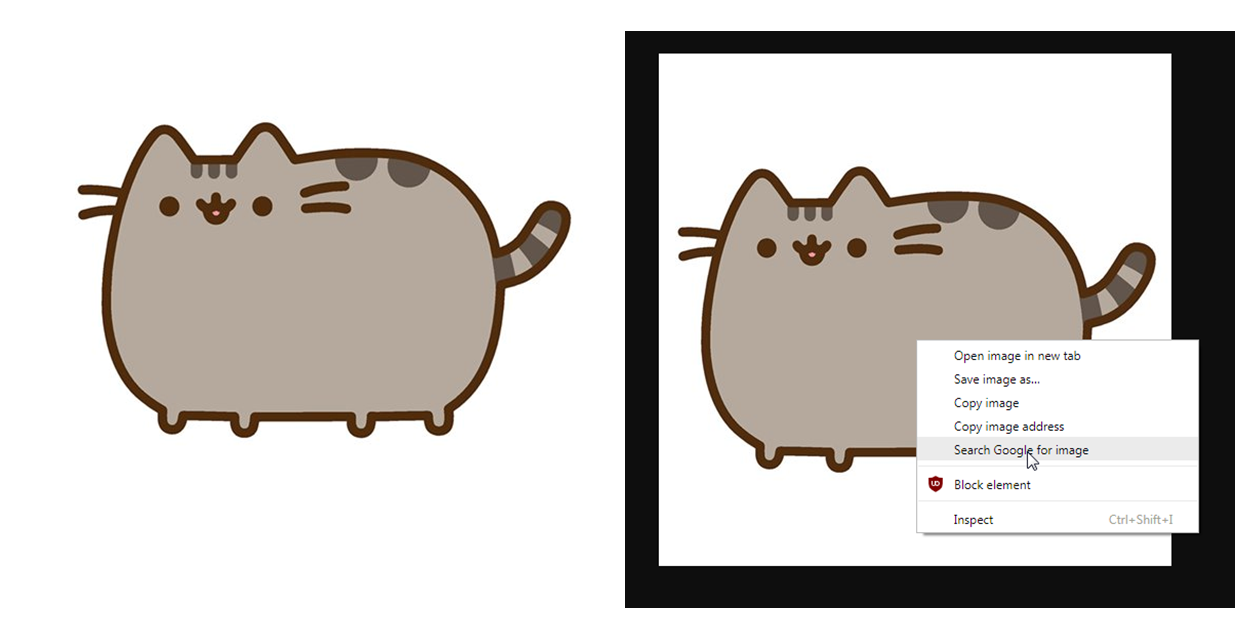 You can take a screenshot with many programs such as Gyazo or ShareX.
Once you have taken the screenshot, right click on the image and click on "search google for image". This will only work in the Chrome browser, but is very powerful. Taking the example above, we see that if this was used as a design element in an overall design…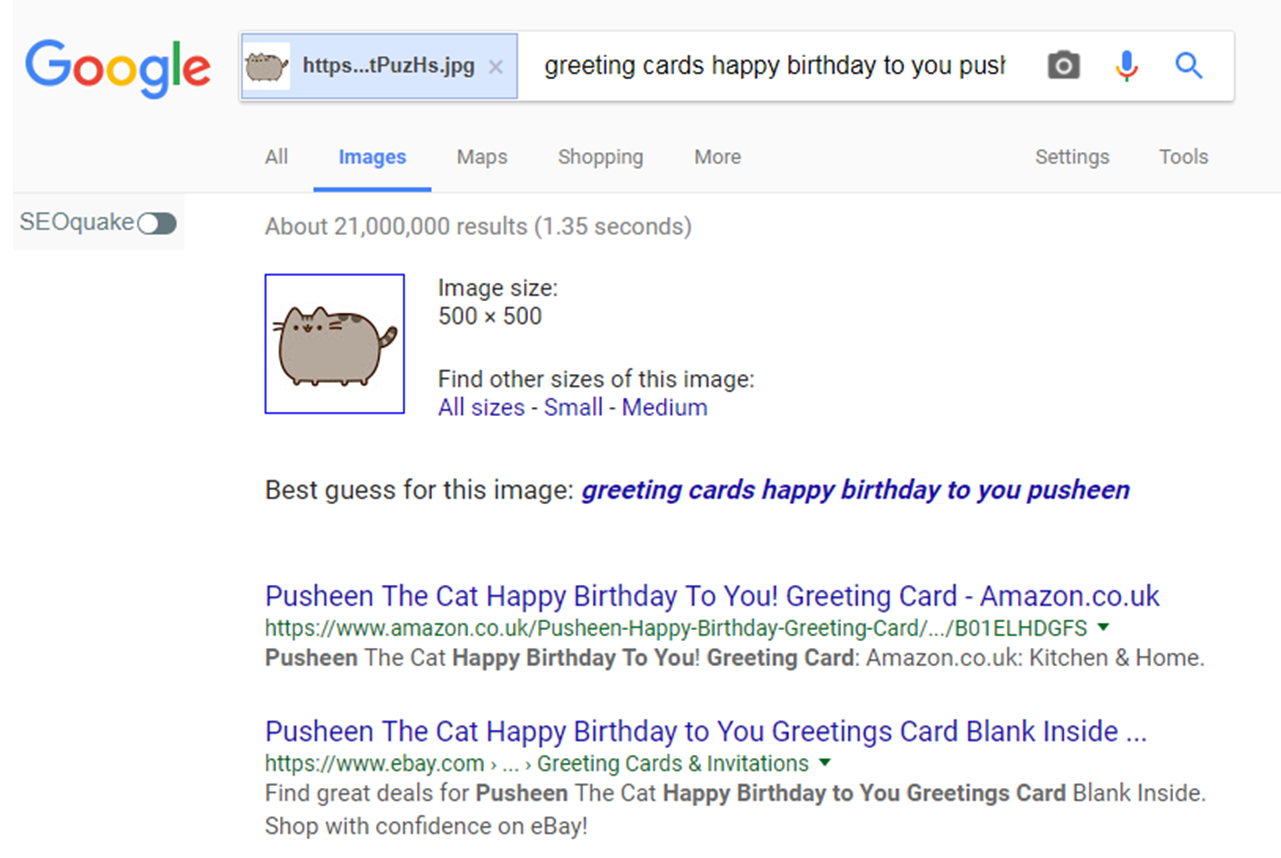 We would probably be in trouble since this is a well known cat image and would clearly be infringing on someone's intellectual property.
You can use this trick to quickly check the work that your designers send you to ensure you are staying safe and compliant.
Multiple Design Rejections
Finally, we have the mistake of getting multiple design rejections. This can really hurt and put a bunch of uncertainty on how safe your account is.
I included this in the article because of a conversation I had with someone where they got 40 rejections in a single day on their account. How did that happen?
Well, they included the SAME phrase in every single description they uploaded for the day. Turns out that phrase had some trademark issues with it, and every shirt they uploaded for the day was a rejection on their account.
What gets a lot of people doing this is generally not the same description, but the the same bullet points on the same shirt. They will take a design, upload it into all 5 forms (standard/premium/long sleeve/sweatshirt/hoodie) before they know if Merch will just accept their standard shirt. If the standard shirt has issues, then putting up all 5 at once is going to cause 5 rejections.
I would highly recommend that people that want to do this take 1 day and put up all their designs on standard. Once those go live, you know they are good to go and THEN put them up on the other forms of products we have available to us.
This will ensure you do not get more rejections on another small mistake that is easily avoidable. Always make sure you are checking TESS as well! We have a guide on that here: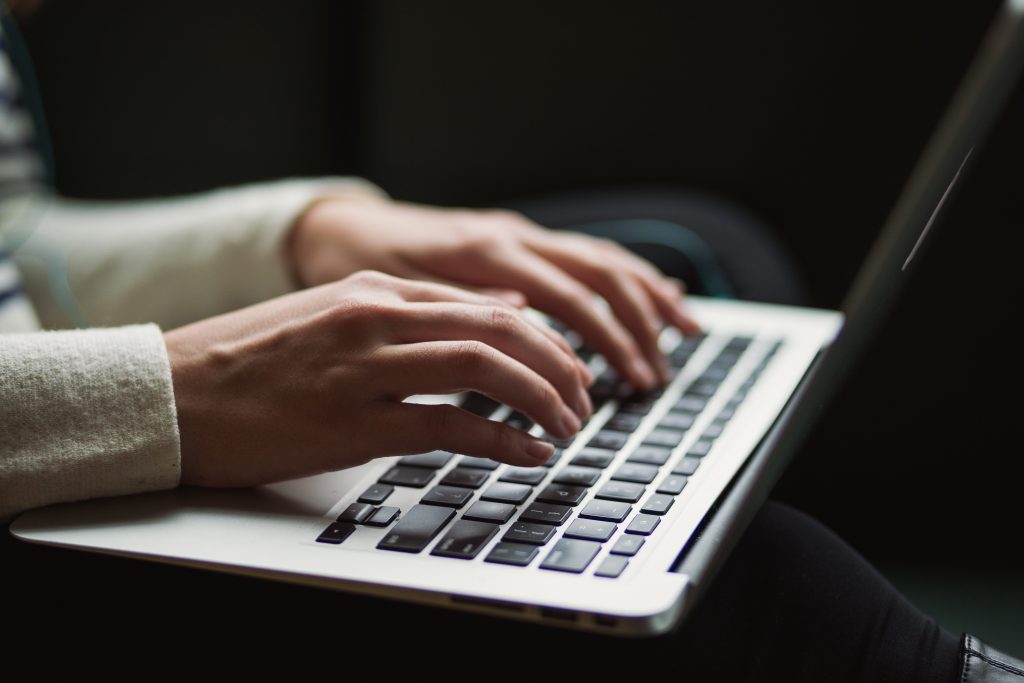 Wrapping It Up
As you can see, these three mistakes can easily be avoided and should be a reminder to any newbie or veteran that a strike against your account is possible even when you are very careful. Take that extra minute per listing and you should be just fine! These are just 3 of the most common mistakes. For a longer list, our friend Nate actually added a list of 15 things you should never do with your Merch account which you can find here. Being super safe with your Merch account should be a priority. There is a huge opportunity here, so make sure to not mess it up!
If you have any other suggestions of mistakes that could be avoided, drop them in the comments.
Until next time, keep merchin!