Announcing Predictive Search – Merch Informer Search Update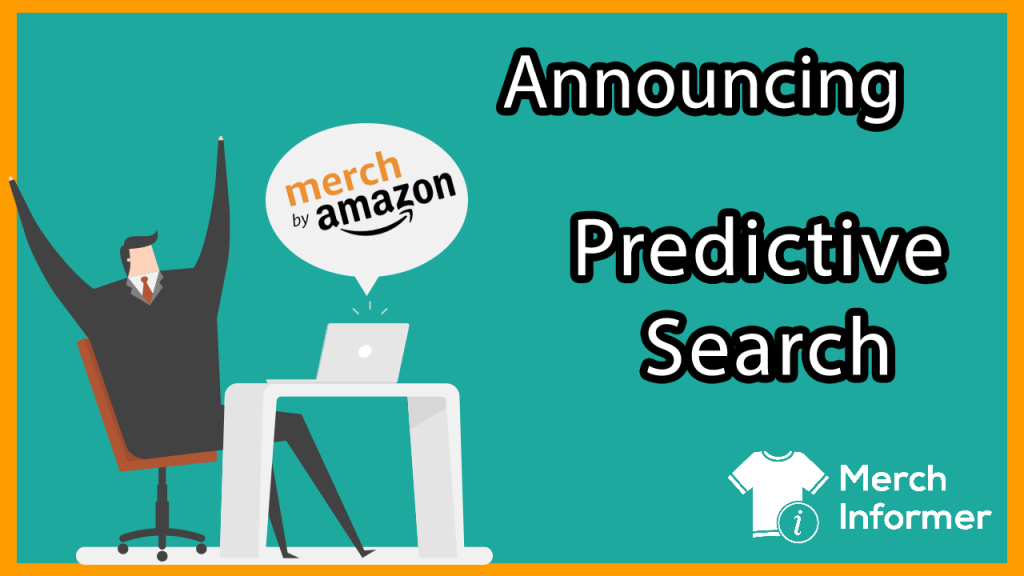 When it comes to coming up with new ideas and methods, here at Merch Informer we have always done everything we can in order to be innovative and help you grow your business. Today we are excited to launch another Merch Informer feature that aligns with that goal: Predictive search
So what is predictive search?
Predictive search uses an algorithm based on popular searches to predict a user's search query as it is being typed into the search bar. This will then give the user suggestions that will change the more characters that a user adds.
This can be extremely powerful when coming up with ideas and searching for niches that have demand based on Amazon data.
How it Works
Merch Informer added predictive search to both the products search as well as the Merch Hunter.
Head over to the product search to see this in action.


In the keywords section, simply start typing something out. As you type (slowly), you will notice that the predictions for search will start to change: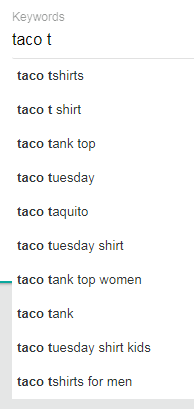 You will quickly be able to grab ideas from this predictive search. Once you have found a few keywords with this method, simply select them and then use the Product Search or the Merch Hunter to nail down how much competition and customer demand there is for those keywords.
This addition to Merch Informer may seem small, but if used properly should have a large impact to your business.
If there is any questions or comments, please drop them below!