Black Friday – Cyber Monday Roundup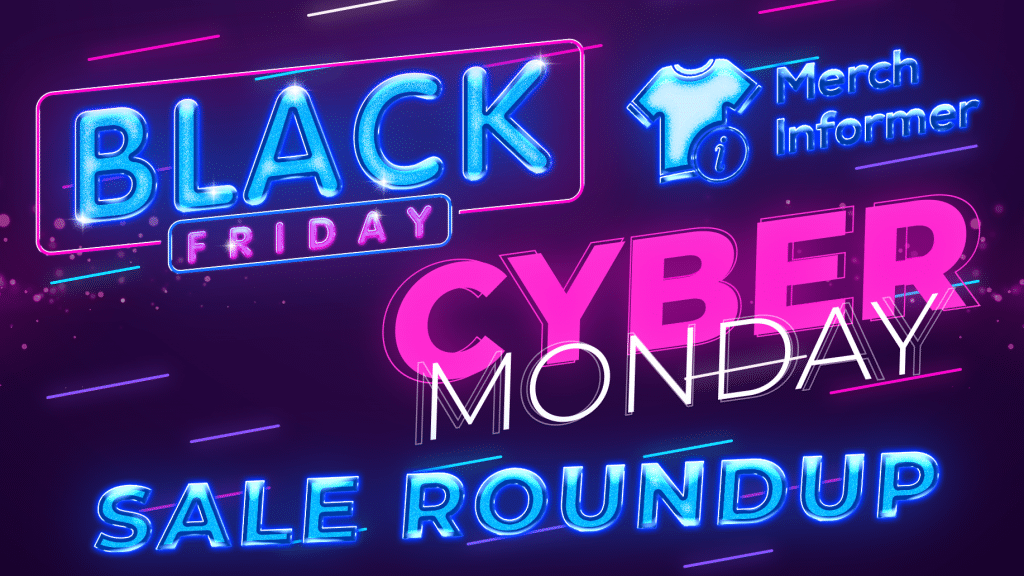 It is that time of the year again! Savings are everywhere, hundreds of emails are hitting your inbox, and almost every company is running one of their hottest sales of the year!
We want to make sure that you get all of the deals that you NEED for your business and that are related to our industry in a single place. We have rounded up every tool which we think can propel your Merch by Amazon business in the right direction along with the sale that they are running.
Keep in mind to write these down as an expense when you purchase them as these can be a business write off on your taxes when the time comes (talk to your CPA).
Let's get into the best deals we have found so far. These deals will be edited through the day as more companies are added and brought to our attention.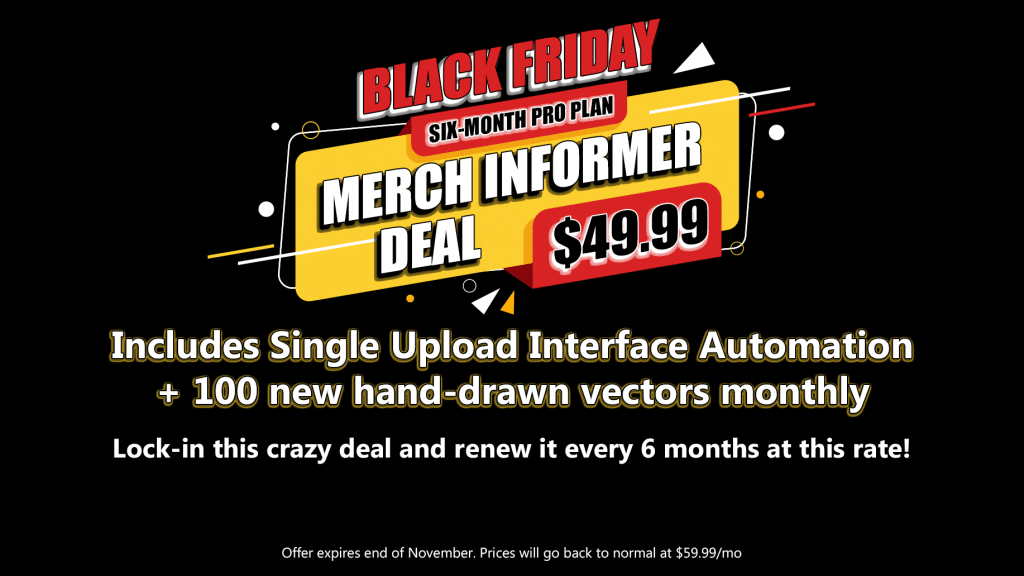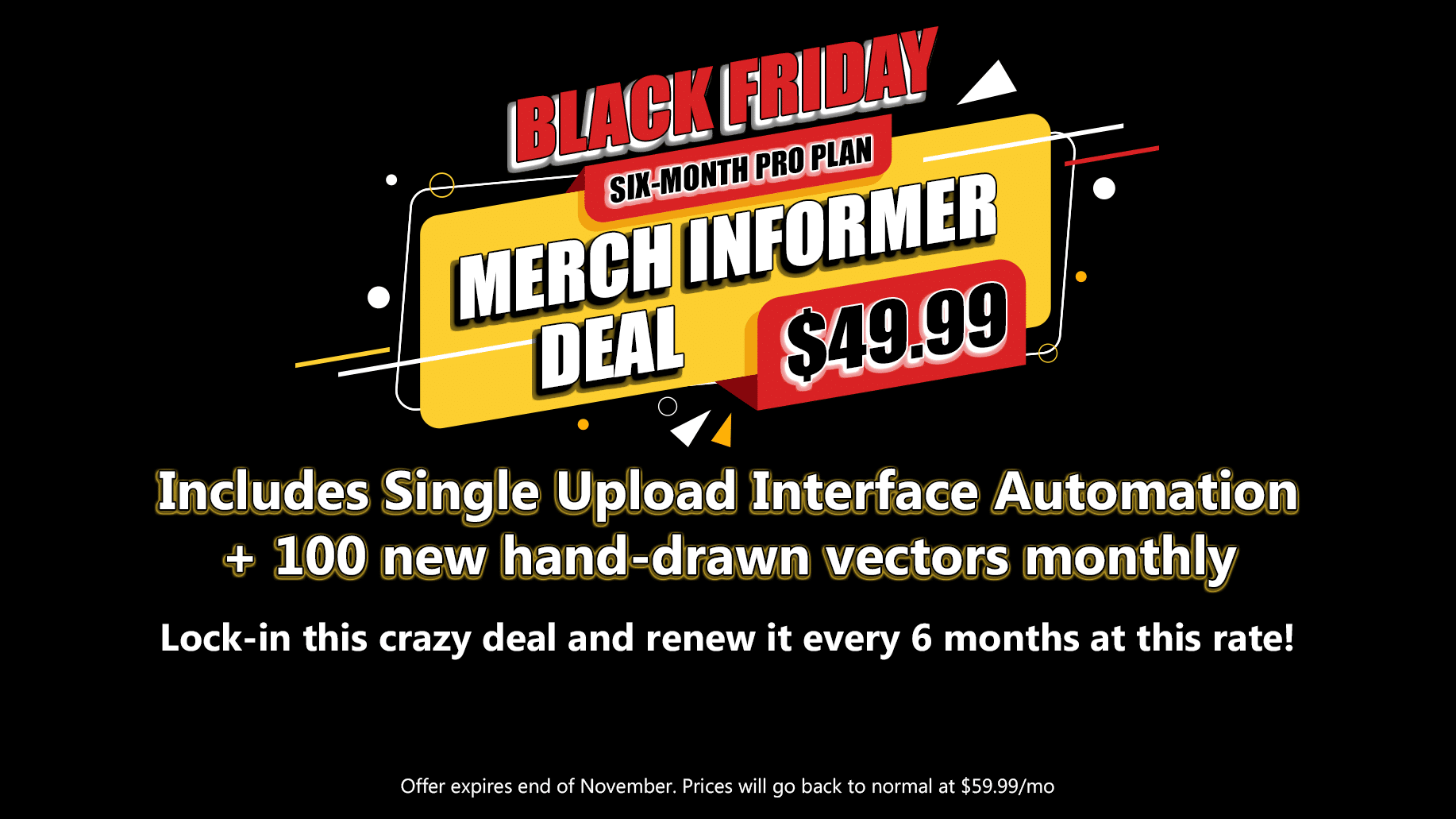 Deal: $49.99/6 month subscription which includes graphics and automation
Merch Informer is running one of the best deals available until the end of the month for the entire suite of software. We have brought a 6-month PRO subscription to give you access to business boosting tools, over 1,000 hand drawn graphics, and 1 click uploading software.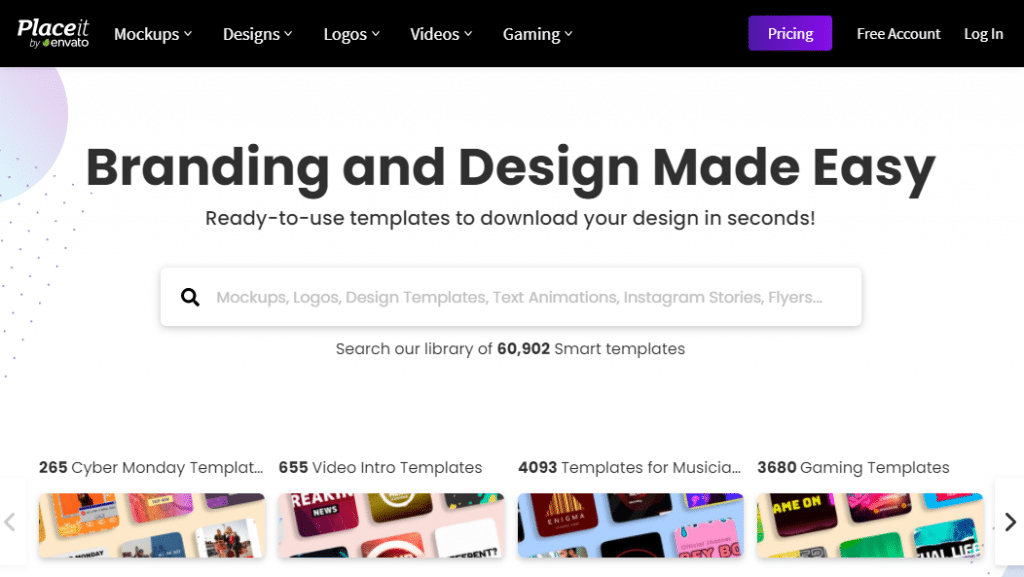 Deal: 50% Off Annual Subscriptions till the end of the month
Placeit.net is an amazing resource if you are looking to create t-shirt mockups for your designs! These mockups are great for using in paid advertising as well as free advertising methods like Pinterest and Facebook groups to show off your designs with links to Amazon for customers to purchase your products.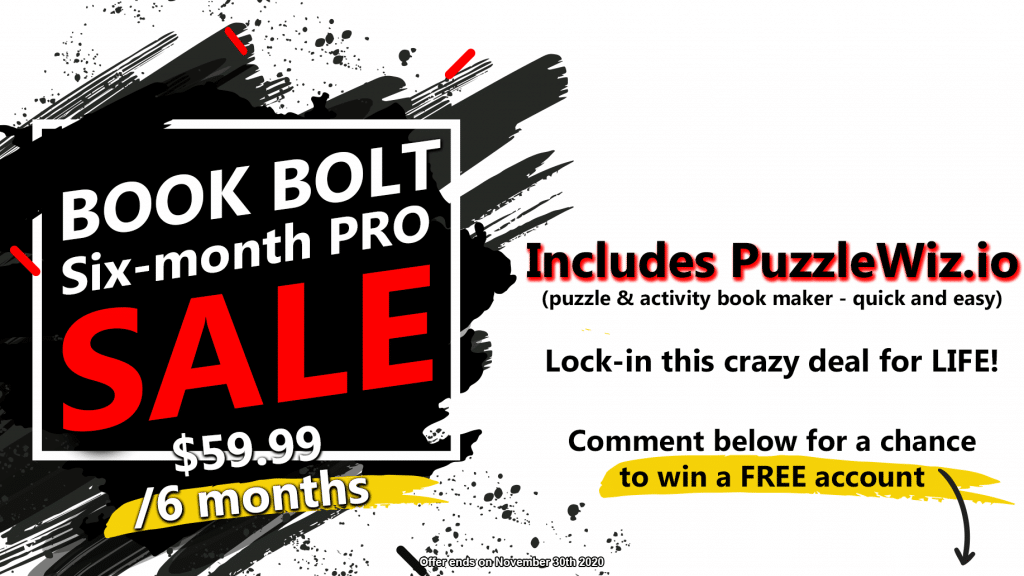 Deal: $59.99/6 month subscription that includes a 1 click puzzle maker
Book Bolt is running an insane sale for the Book Bolt Pro level plan. If you have been thinking about adding another revenue stream to your business, this is where you want to start! Get all the resources you need to sell books on Amazon without writing a single word by using print on demand "low content" books. This deal also includes a 1 click puzzle maker to start selling word search, sudoku, dot to dot, and many more low content books.
Book Bolt is running this deal until the end of the month.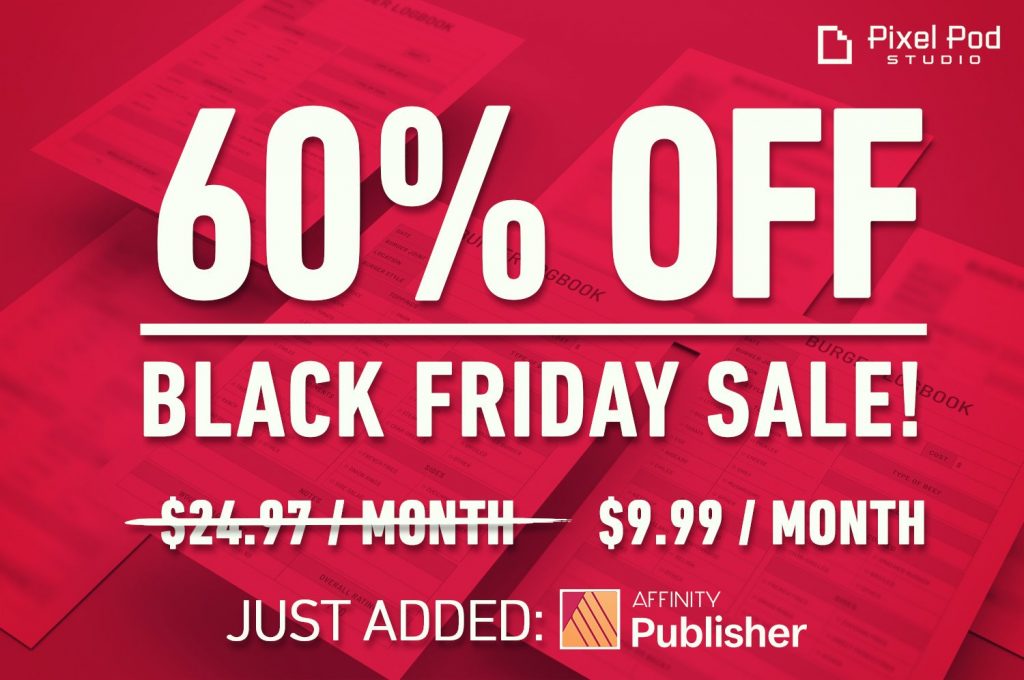 Deal: $9.99/Month Low Content Book Interior Subscription
If you are doing print on demand books on Amazon, this is a resource you will want to check out. Pixel Pod Studio delivers low content interiors that you can change up and sell each and every month.
Subscriptions are being discounted 60% off for Black Friday and new interiors are being updated and created monthly.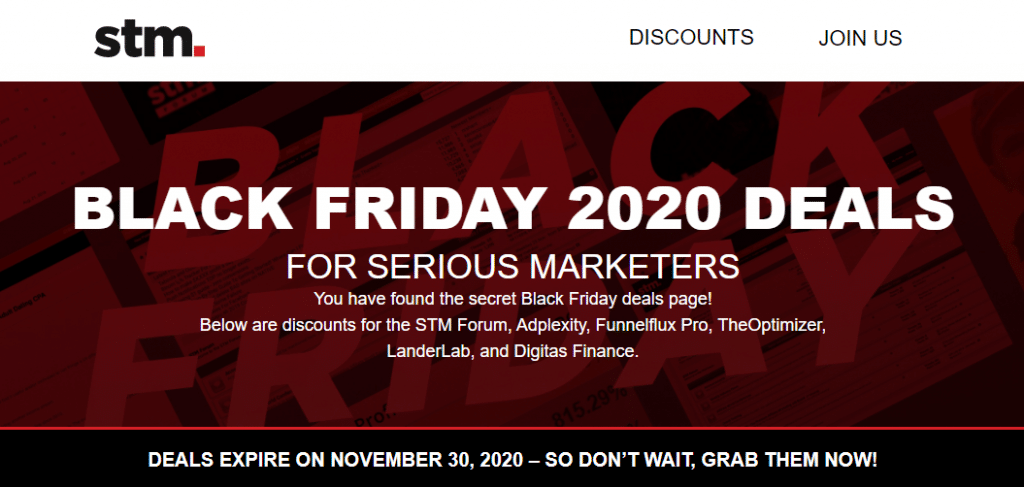 Deal: Multiple (Great resources to learn real traffic generation)
STM Forum is running a great deal now on the forum itself as well as some sister companies.
If you have ever considered branching off into affiliate marketing, or you just want to learn to run paid traffic from people who are doing 5, 6, or even 7 figures a month in profit from ad campaigns, this is the place you want to be.
This includes newbie guides, case studies, and step by step screenshots in order to get profitable campaigns pulled up so you can finally stop relying on organic traffic from Amazon to drive your business forward.
Productor
Deal: Always FREE (You need this for your Merch business)
Productor is running the best Black Friday sale you will ever find: 100% Free (and it always has and will be!). This is pretty much an all in one chrome plugin to help run every aspect of your Merch business.
Grab it, you will not regret it.

If you are a graphic artist that is looking for a little bit more, this is for you.
Affinity is running a sale on all their products which includes a designer, photo software, publisher software, as well as brush packs and illustration kits.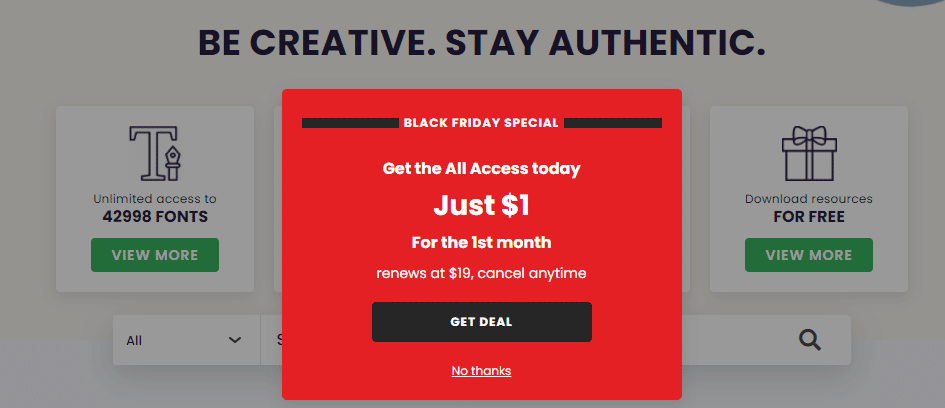 A resource to grab tons of fonts, graphics and resources for your Merch business.

Deal: 75% off on select fronts/graphics
This is another resource to grab textures, brushes, fonts, and graphics! They are running a 75% sale! Check them out.

Deal: 55% OFF for Black Friday
If you are looking for graphic resources to use or PSD files/logos, check out Vexels Black Friday Sale.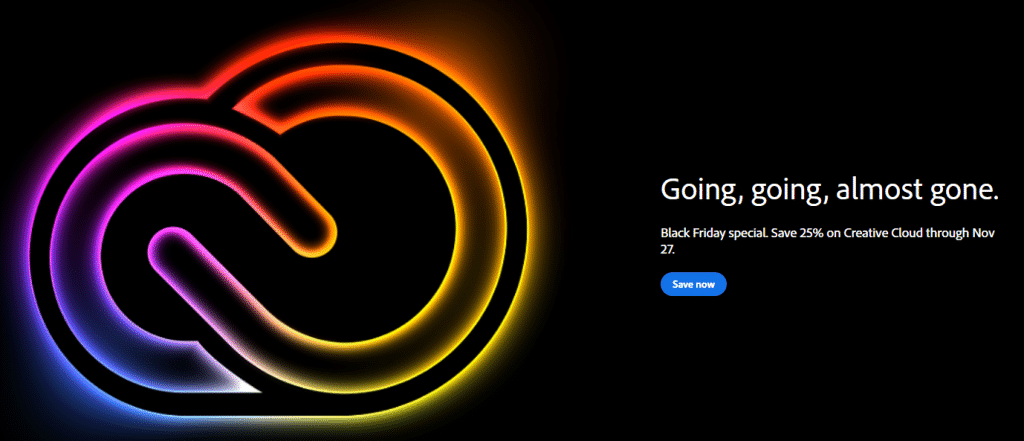 No matter if you are doing graphic design, illustrations, or video, the Creative Cloud has something you want if you are a real graphic artist!
Freepik is one of the places that many Merchers end up getting graphics to use in their designs! They are running a sale of over 50% off for their premium subscription.