How to be 'Black Friday Ready' In One Day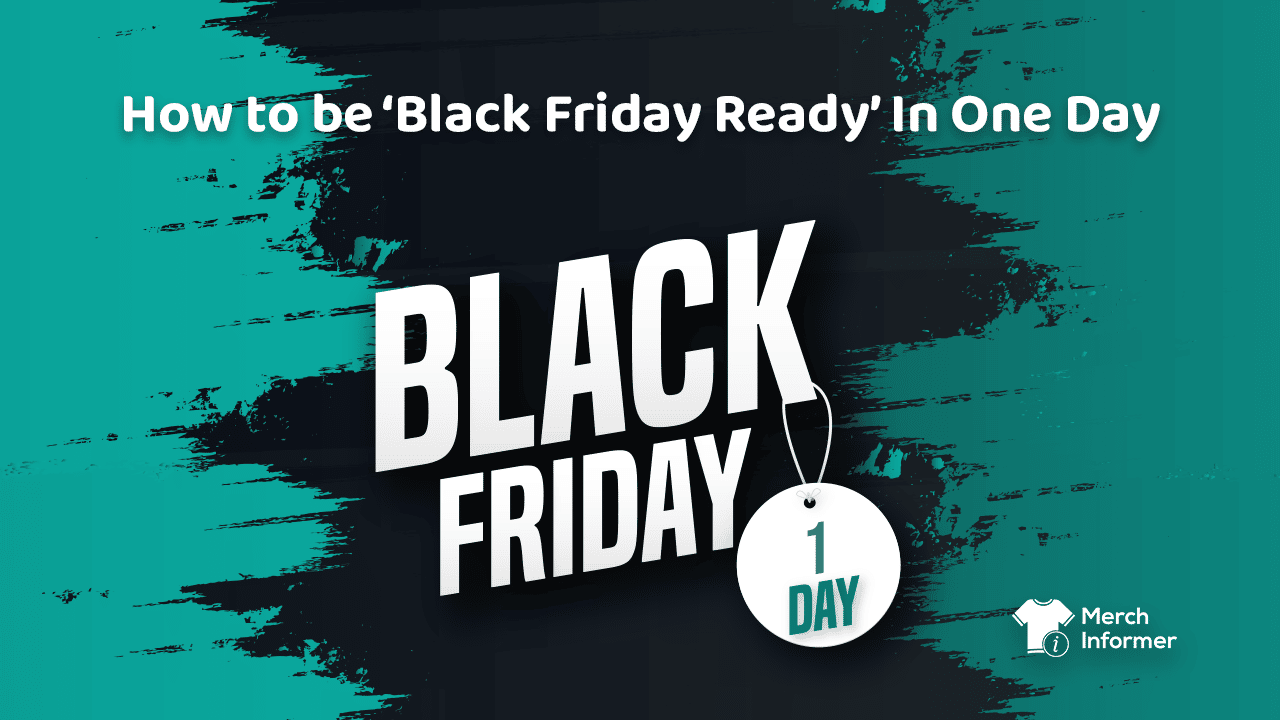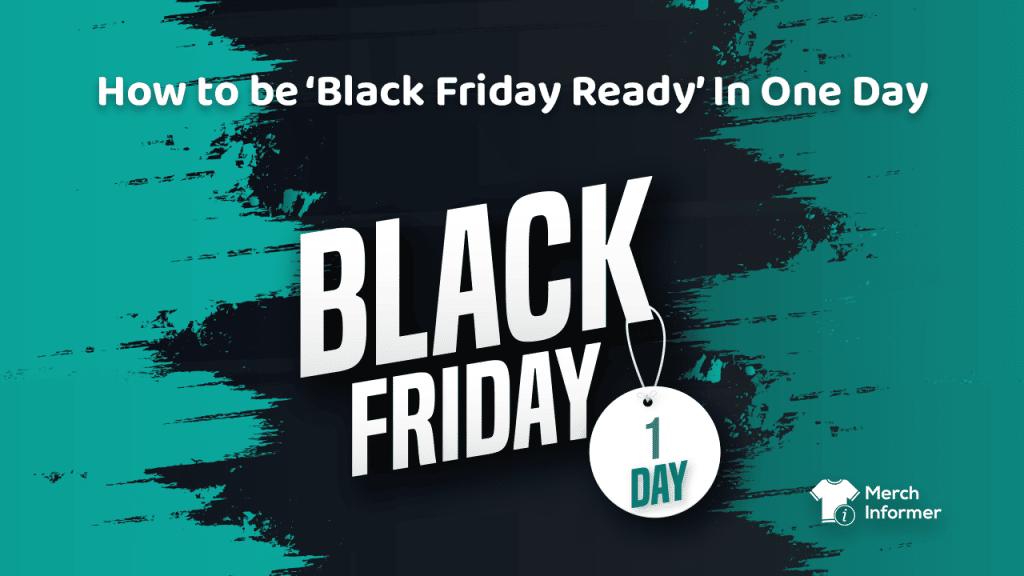 It's nearly that time again.
No, not the time when you'll be enjoying your family and friends while hoping you made enough to feed them all. We're talking about the day AFTER that, the one where the chaos begins and you could stand to profit in big ways from it.
And while far too many people will be hitting brick and mortar stores, more people than ever are going to go into a similar shopping frenzy online. And this is exactly where you stand to benefit, but only if you're prepared.
Prepare for Thanksgiving While Creating New Product
"But I don't have enough time with everything else going on!" you cry out. "There's too much to do!" Well, you will be busy, but you do have the time. You can plan now. But as a savvy seller, you also know that trends do not always slowly build the way we'd like them to. Sometimes, the hot new thing for the season arrives after a single TikTok influencer says they like it. How can we rise to the challenge of making products that go wildfire viral the day before Thanksgiving? You have this moment to strike, as the iron is suddenly hot. And you also know you're not the sole recipient of this news; everyone's going to be jumping on buying these for Christmas in just two days, and therefore everyone's going to be thinking about selling them. The difference is you are going to make it happen, not just think about it.
It's Wednesday. Guests arrive tomorrow morning. You have to prepare for that tonight. But you have today. You have today, and Merch Informer. And you can use MI's tools to create a basic line in one day and watch your sales ring the day after. You can go to multiple POD sites and get some standards together to push the line you want to capitalize on. And you can get pre-measured templates from sites like Merch By Amazon and using their templates such as the ones shown below.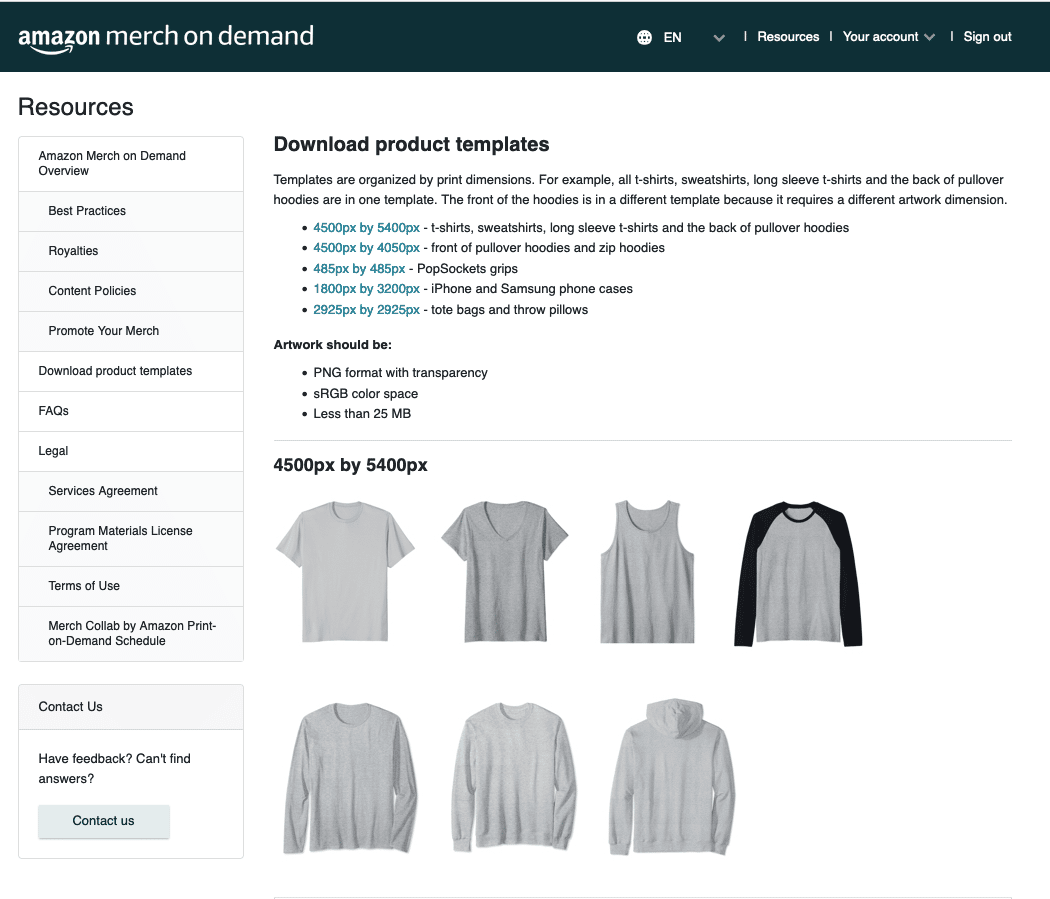 You may get prices, colors, titles, and descriptions for each available listing from the Merch Informer Lister. And if you want to find out what specific trend or niche was popular on a particular date, Merch Informer can provide you with niches before the rest of the world knows about them. You may view historical data going back years and see what the best sellers were by using the Merch Informer Archive. For instance, the listing optimizer tool is the ideal technique to assist you in selling more shirts by offering minor suggestions to enhance your product page. It assists you in determining the ideal page layout for your pages in order to make them keyword-optimized. According to Bloggerideas.com, "Merch Informer is one of the best All-In-One Tools For Selling Merch On Amazon."
Money Can Grow on the Right Trees
For this exercise, let's assume for the sake of argument that the new hottest trend is things with Christmas trees on them instead of actual trees in the home. Deforestation and the environment ring close to the heart for the season and everyone wants an alternative. Cool, give them one. And do it across a range of items. Of course, we are going to show a generic range of items you can design and make, and we're sure you'd want to go with a single design to create the entire line out of, but here are plenty of ideas to inspire you and show you this is absolutely something that can be designed and posted in an afternoon.
Christmas Tree Sweatshirts on Amazon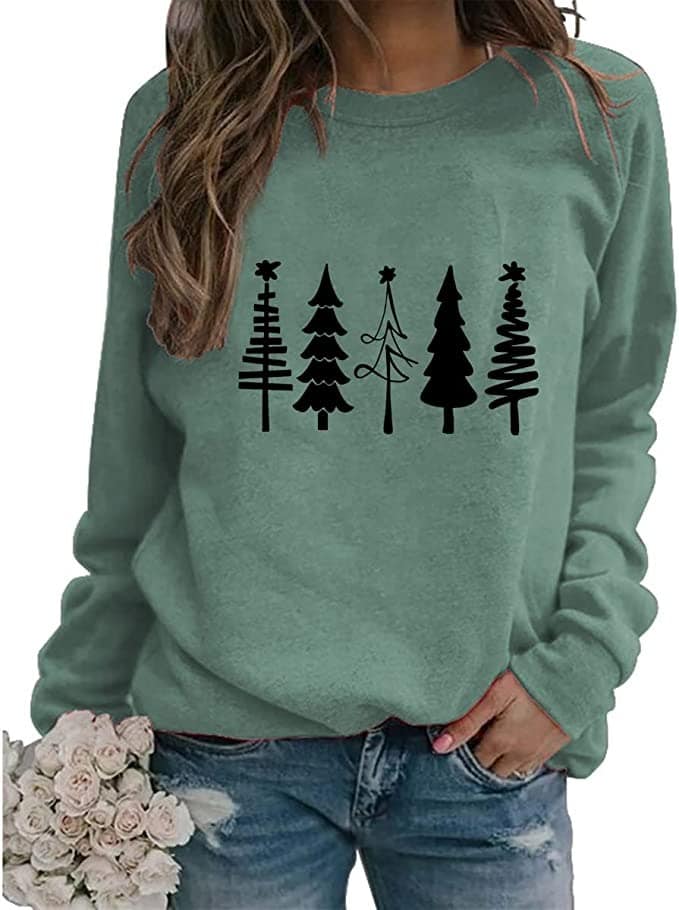 The perfect thing to start off our list, an easily designed and produced sweatshirt showing a modern variety of Christmas tree designs. Perfect for when it gets a little more chilly and in a great understated green that will go with almost any outfit. It sports a pull-on closure and cotton and polyester fibers. Soft, breathable, and comfy to wear. In the fall and winter, this thin women's casual sweatshirt has a fashionable appearance. Perfect for a business party, school, or as an everyday casual outfit, or wear it with skinny jeans or leggings and boots to create a lovely fall/winter look.
Christmas Tree Holiday Tote Bags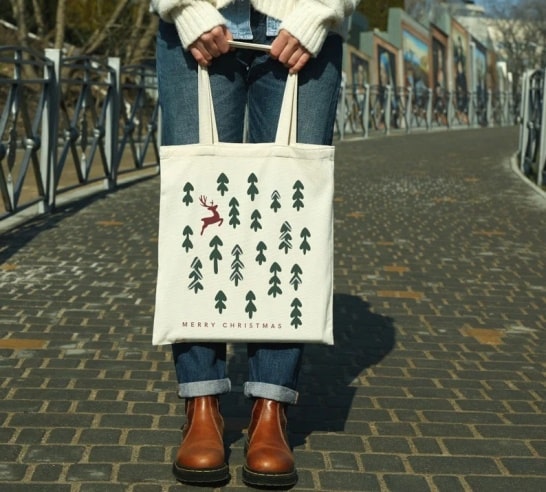 Anyone going for gifts this year needs something to carry them in, and everyone getting gifts needs the right thing to haul them all home. This fits the bill in both ways. These custom tote bags have measurements of 15.75″h x 15.25″w and a handle length of 21.5″. They are made of 100% cotton sheeting. The dependability of the bag is evidenced in their reinforced handle stitching. With a "natural" color tone, 100% cotton cloth that is extremely robust and smooth and is made from spun fibers.
Women's Tee Shirt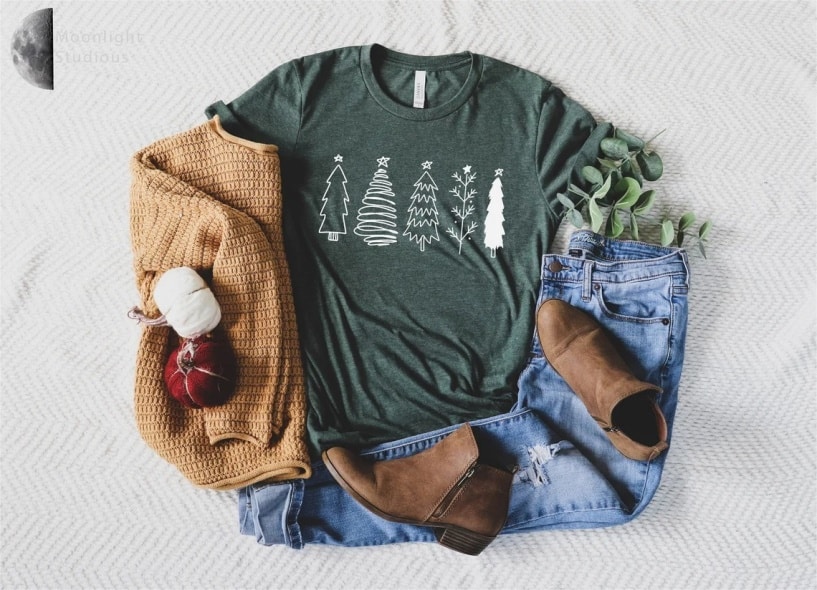 You cannot go wrong with a standard women's tee, and this one makes for a great inspiration for our critical-timed product line. This particular example comes in plus sizes up to 5XL. 100% Airlume combed and ring-spun cotton, 32 single 4.2 oz., is used for the plain colors, while 52% Airlume combed and ring-spun cotton, 48% poly, is used for the heathered hues.
Watercolor Christmas Tree Throw Pillow Cover Cushion Case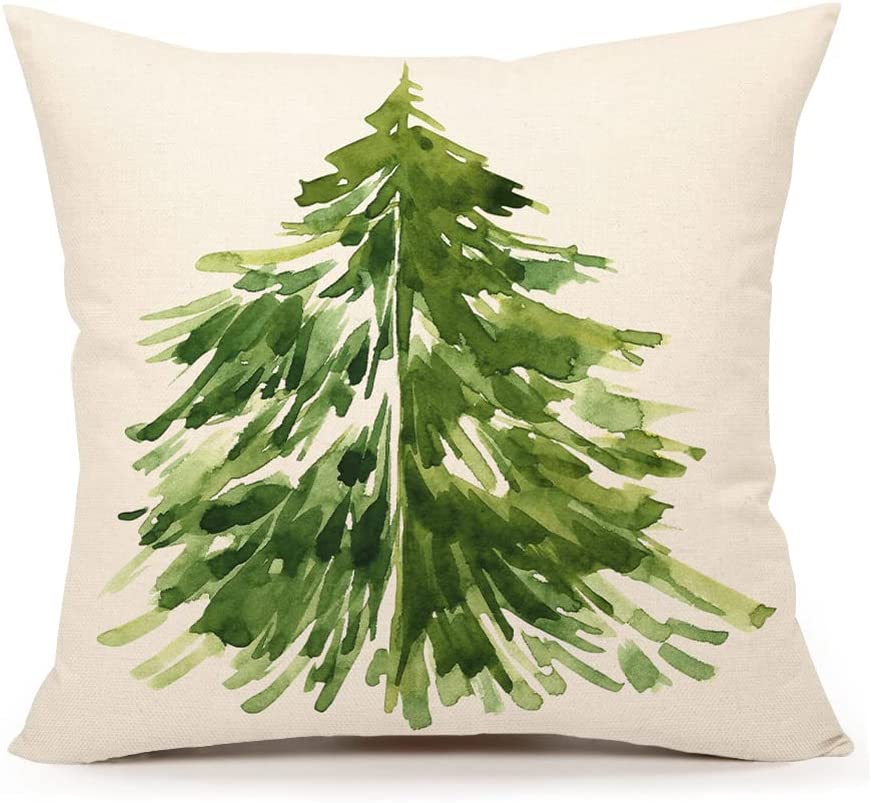 It's not only about shirts and bags when you use Merch By Amazon, and these throw pillow slip covers can dress up any living room into a trendy holiday delight. Using the same or similar pattern that you use for your t-shirts and other POD designs in your new line, you can incorporate the look into all sorts of things. Only the Christmas pillow cover is included in this deal; there is no insert or stuffing. There is no printing on the back and only a pattern on the front. A color-coordinated hidden zipper clasp creates a beautiful appearance, and it's quite simple to stuff cushions or fillers into this product, which fits an 18×18 inch insert. Soft and skin-friendly, made of 100% polyester linen, resistant to fading and abrasion, and even suitable for outdoor use.
Black Friday: Not Just for Big Stores, Anymore!
If you recall back in the day when Amazon started, the idea of getting your own merch online was the domain of larger, heavily-funded ventures. Even in those days, preparing for Black Friday was a tense, time-consuming task that required teams. Now you can stock your Merch By Amazon store between Turkey bastings.