Designing For Spreadshirt – Everything You Need To Know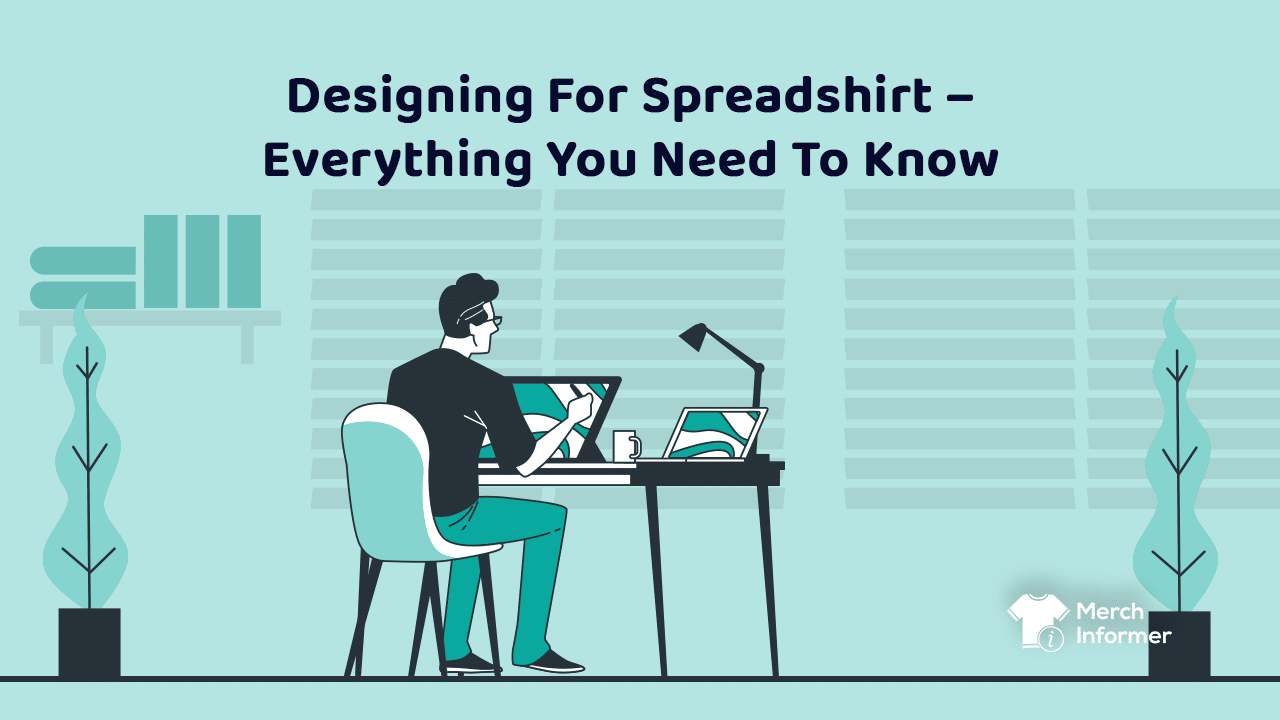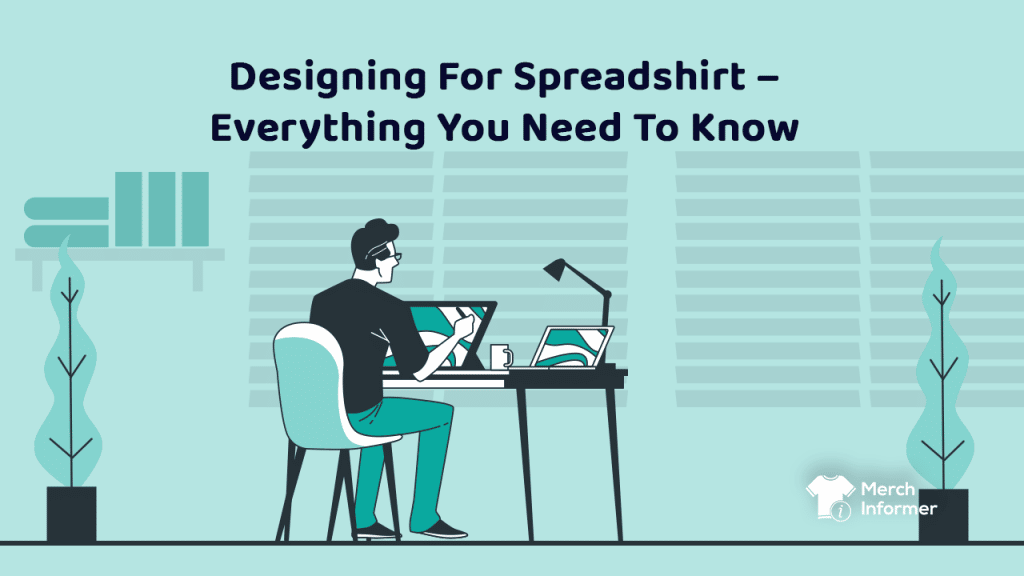 From T-shirts and posters to hoodies and stickers, hundreds of thousands of people are turning to Spreadshirt every day to buy custom-designed products. The best part is that you don't have to be some design wizard to list a best-seller on Spreadshirt! People just like you are creating dozens of products and making some serious money online all thanks to Spreadshirt's easy-to-use print-on-demand platform.
That being said not everything will fly on Spreadshirt. Just like any other company, Spreadshirt has certain policies when it comes to acceptable designs they are willing to allow onto their Marketplace. Let's go over the ins and outs of:
Designing For Spreadshirt. While Spreadshirt is enthusiastic about embracing various creative designs, the platform draws the line when it comes to things like hate speech, sexual content, and misleading content, in fact, any design that violates their community standards risks getting rejected.
The list of Community Standard violations on Spreadshirt is not necessarily very long but there are some finer points you may want to look into a bit more before you start designing your first product. If on the other hand your design has already been rejected, keep reading because this article may also shed some light as to why and what you can do.



What Types of Designs Are and Are Not Allowed on Spreadshirt?
Whether you design your product beforehand or directly in Spreadshirt, your designs have to go through review before they are allowed to be published.
While Spreadshirt feels this is an important preventative measure many sellers complain about how they handle this process since it is not automated.
That's right!
Every design is individually reviewed by someone on Spreadshirt which is why it may take between 3 and 4 days to get your designs approved or rejected.
The good news is that Spreadshirt is pretty straightforward about what it will and will not accept on its platform.
Essentially their criteria of what counts as a violation come down to 5 distinct categories which are:
Illegal Content
Inciting Violence
Harmful or Misleading Content
Hate Speech or Hateful Content
Graphic or Sexual Content
These may seem pretty straightforward. Still, you don't want to risk violating any of the five categories above since Spreadshirt holds the right to not only reject your design but deactivate your whole account!
That being said, let's go through each individually.
1. Illegal Content
In this instance Spreadshirt is referring to the breach of any laws that pertain to the seller in their specific country.
Spreadshirt is bound by the laws of the nation in which the seller is operating out of.
Anything that gets reported as illegal or in violation of a law will be removed.
In the United States that includes things like breach of copyright.
2. Inciting Violence
Any design that incites violence or is deemed as defamatory, offensive, or threatening especially to victims of crimes, catastrophes, and attacks will be rejected.
They will also reject or remove content that celebrates and glorifies violence or is graphic.
However, Spreadshirt will in some instances allow content that refers to violence if it is meant to condemn such acts or raise awareness about a particular issue.
3. Harmful or Misleading Content
If any design is misleading in a way that it poses a risk to public health or safety Spreadshirt may reject such content.
This also means that information posed or advocated by a specific group could be rejected or removed.
4. Hate Speach or Hateful Content
Content, accounts, and even shops that discriminate against a certain group of people based on things like race, gender, nationality, ethnicity, sexual orientation, disability, etc. will be removed.
This also applies to organizations, political parties, and groups that promote discrimination.
Spreadshirt relies heavily on reports of such instances in order to conduct a further review and remove content.
5. Graphic or Sexual Content
This one is pretty straightforward for the most part.
Things like pornography, sexual content, and obscenity are not allowed on Spreadshirt.
Most sellers on Spreadshirt find it easy to stay within the rules and policies set forth by Spreadshirt. If your content has been removed and you feel you have done nothing wrong and have adhered to the community standards then you can contact Spreadshirt for further clarification.
Why Was My Design Rejected?
We went over Spreadshirt's Community Standards and why your designs may be removed from the Spreadshirt Marketplace, now let's go over why they might get rejected in the first place.
1. Rights Unaccounted For
Most designs are inspired by content that is not entirely original meaning that it is sometimes difficult to verify who actually owns a specific design or content piece.
Even designs labeled as public domain content listed by third parties are not entirely accounted for.
If Spreadshirt cannot verify whether you are the true owner of a piece of content they may reject your design.
2. Copyright Infringement
This one's a no-brainer. Spreadshirt wants to ensure that intellectual property is respected and not illegally used.
Even if it's not directly copyright infringement, the company may feel it necessary to reject designs that are just parodies. Furthermore, if something was originally published online, Spreadshirt may still remove content if certain legal situations change.
3. Violation of Community Standards
We went over the Community Standards above as well as specific examples of what violations may look like so make sure to go back and take another look at that if you need to!
In general, here's what you should avoid so you don't violate Spreadshirt's Community Standards:
Don't attack or discriminate against people based on:
Race
Ethnicity
National origin
Religious affiliation
Sexual orientation
Sex, gender, or gender identity, or
Serious disabilities or diseases
4. Poor Design Quality
Spreadshirt maintains a fairly high standard for design quality because bad quality content reflects poorly on the platform itself and puts into question the legitimacy of not only your products and shop but every other product on Marketplace.
The criteria for what makes a good design quality is laid out below:
No backgrounds: designs must be completely cropped with clean and accurate edges. If you need to include a background it has to be in focus and can't be pixelated.
All graphics have to be in high resolution. Spreadshirt won't accept pixelated designs or blurred/washed-out designs; those wouldn't print well anyway.
Avoid low contrast designs instead try going for a more rich contrast (don't overdo it.)
Your designs may be rejected if Spreadshirt notices accidental typos. This one is actually a huge favor because the last thing you want is a customer who buys a product that has unintentionally misspelled words.
Spreadshirt has an amazing graphics service ready to help you create and publish your designs so feel free to reach out to them as well.
5. Specific Marketplace Standards
Marketplace has two specific rules it wants you to follow.
One, don't use the personal information of others for profit. Meaning, things like birthdays, names, emails, etc., should not be used as part of your designs on Marketplace. However, you are welcome to use said information in your own Spreadshop.
Second, Marketplace doesn't want you using tags, titles, descriptions, and categories that don't actually match your designs.
Marketplace reserves the right to reject any design if 50% of the tags don't actually fit with the work.
Why Have My Commissions Still Not Been Paid, and How do Payments Work?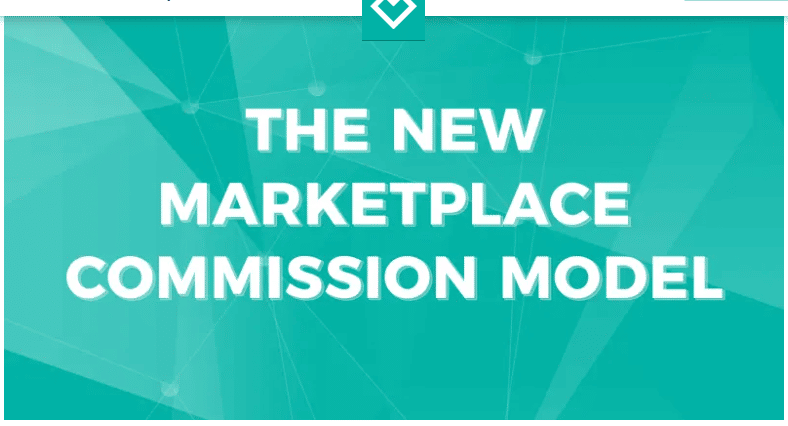 So you've done your homework, gotten your designs approved, and actually made a sale!
Congratulations!
Now you're wondering why your commissions haven't been paid out and how exactly the payment system works on Spreadshirt.
No, you're not being scammed. Your commissions may not still be paid if, for instance, your banking information is incorrect or you haven't reached the payout threshold.
The good news is Spreadshirt has made some incredible changes to its payment model!
The payout minimum is now only $10 (previously $25) in the United States
Earnings are now paid monthly and not quarterly as it was formerly.
Considering that people were only paid four times a year in the past, the monthly payment structure is a major step in the right direction!
Spreadshirt has made several changes to the payment structure including items that relate to taxes and volume commissions. For more information check out the official Spreadshirt website here.
Will There Ever be Discounts for My Products in My Shops?
Any business owner will tell you that offering discounts as part of a holiday or even randomly throughout the year is a surefire way to generate short-term sales and even gain long-term leads as well as customers.
Unfortunately, at the moment Spreadshirt does not allow sellers and designers to offer discounts.
However, the company does offer Promos on a regular base to attract new customers to Marketplace.
In fact, you may have noticed some of their ads on search engines, social media, or even in their official newsletter.
While you don't get a say in when and how these promos happen, that much is up to the creatives over at headquarters, you do benefit in many ways.
First off, Spreadshirt will cover the shipping rates for the Free Shipping promos they run so your commission remains the same.
On the other hand, percentage or fixed cart discounts will impact your bottom line but Spreadshirt shares the load. Here's how:
1. Percentage Discount
Say your customer has a 20% coupon.
In that instance, your design earning will be reduced by 20% as will Spreadhsirts revenue share by the same amount.
2. Fixed Price Discount
Fixed-price discounts are a bit more complicated as they depend on the cart or shopping basket value.
If your customer has a voucher for $10 with a cart value of $100 then that means you would be giving up 10% of your commission. If the customer has a $5 voucher and the shopping basket is sitting at $100 then you're only giving up 5% of your commission for that particular sale.
So it always makes sense for you to try and upsell your customers on more designs and products so that you don't take as big a hit with fixed price discounts and vouchers.
How to Optimize Designs for Poster Print (these sell well)

You may have noticed that posters are doing particularly well on Spreadshirt and for good reason!
Posters are incredibly easy to make and the print quality is super high so your customers end up getting a really fantastic product for what they perceive to be a steal!
Unlike t-shirts and other clothing items that get creases and are folded, posters are hung and displayed for everyone to see so you really have to do your best to create near-perfect designs.
The better your poster designs are optimized the more customers you will inevitably get. In fact, posters will probably end up being your most significant new customer acquisition product.
The good news is that Spreadshirt has templates for both Photoshop and Illustrator in five different formats so you can easily download those and get to work.
There are a lot of specifications that go into designing posters so we won't list them all here but you can get all the information you need at this link.
Still, here are a few pointers on designing for Poster Print:
Vertical designs should be in a 2:3 format or a 3:4
Horizontal designs should be in a 3:2 format or a 4:3
The size limit for any poster is 100 megapixels and 100 MB
You should have a minimum dpi of 200
Don't create white designs since they won't be suitable on the white poster background
Leave space for an additional 2mm margin on all four sides
There you have it! You're an expert on all things Spreadshirt… well at least as far as designs go. If you really want to make some serious money with print-on-demand then contact us today.