How To Pick A Profitable Category For Your Designs On Merch By Amazon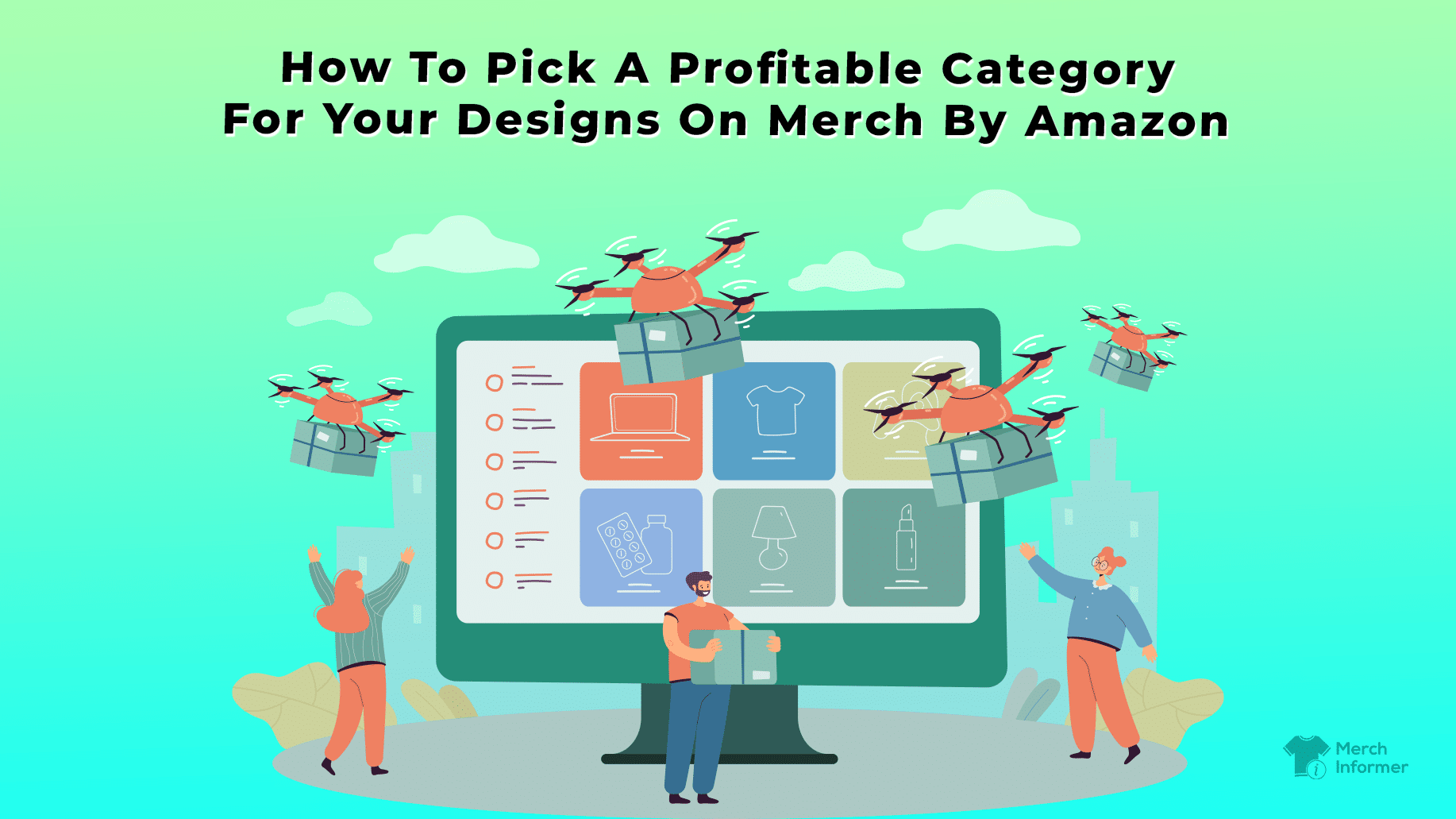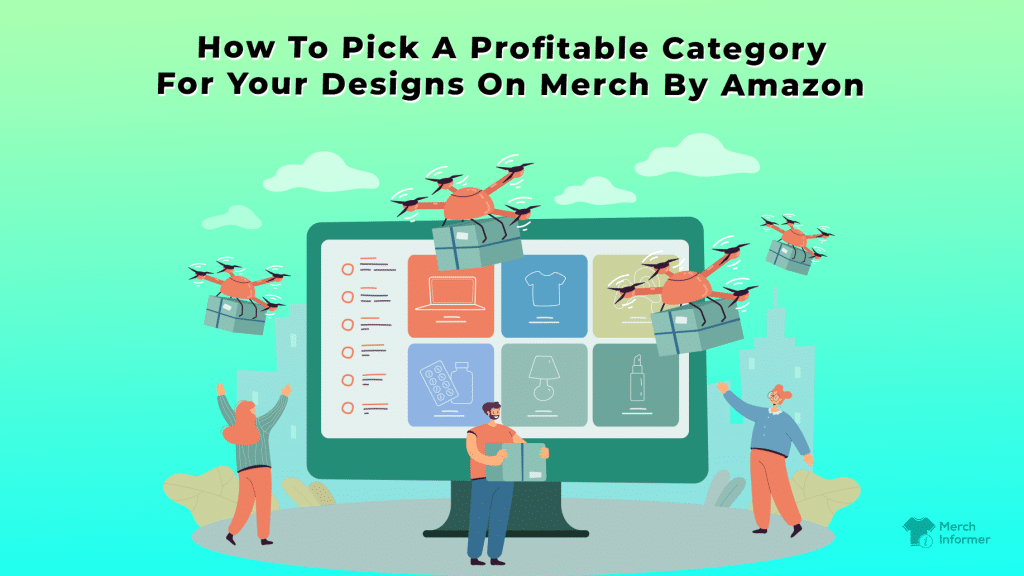 Believe it or not, categories on Merch by Amazon can make or break your listings. Choosing the right category can help you make headway in popularizing your designs and scoring more sales.
On the other hand, a poor selection of categories could restrain you from making any progress as a Seller. Thus, the choice of category is an essential component of your Merch by Amazon strategy.
So how can you choose the right category? We give the answers.
Why Categories Matter On Merch By Amazon
In a nutshell, categories help buyers find relevant products that they're interested in. They can filter their search based on category and only be shown fitting listings.
Sellers on Merch by Amazon are allowed to sort their designs in the following categories:

Long sleeve shirts
Sweatshirts
T-shirts
Hoodies
V-neck shirts
Tank tops
Raglans
Popsockets
Phone cases
Tote bags
Throw pillows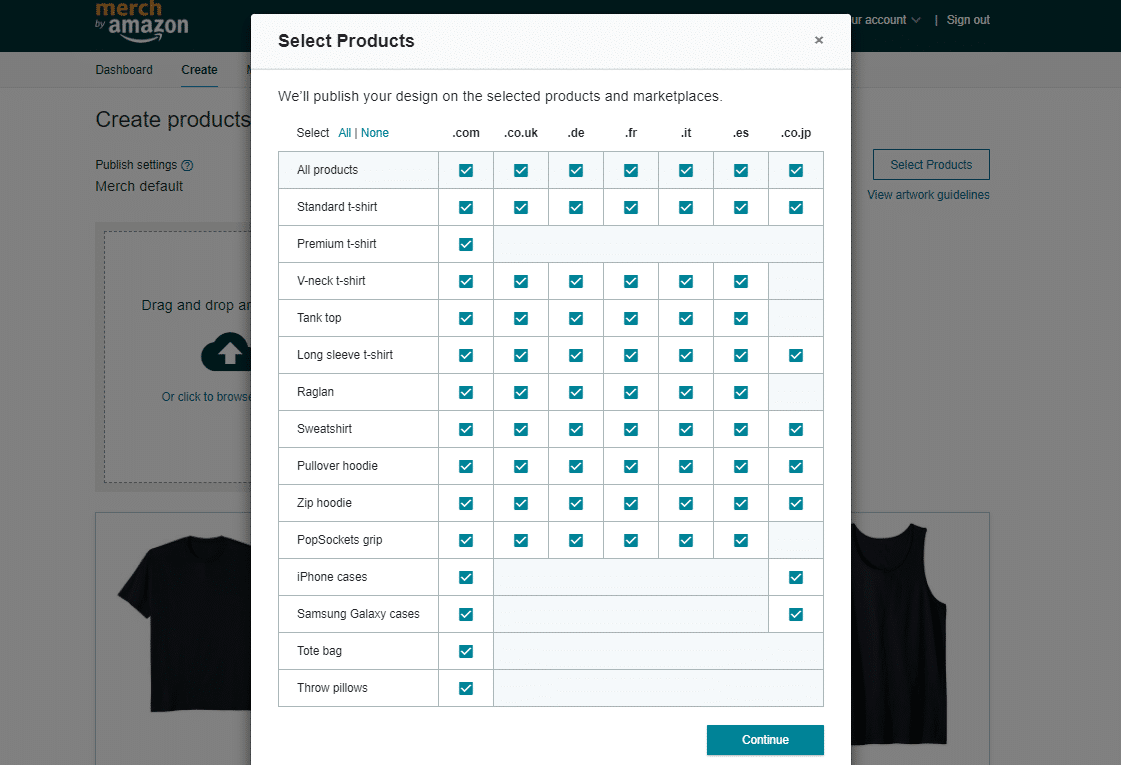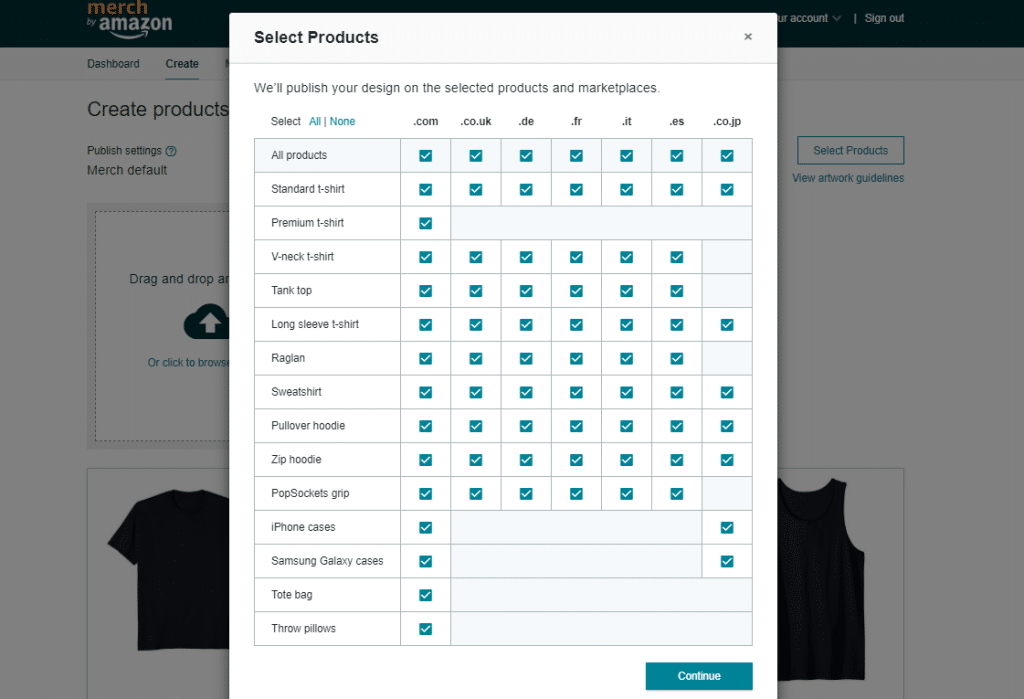 With all this diversity, it's completely natural to be asking yourself which one to choose. Fundamentally, the right category is the one that will make you the most money at the end of the day.
However, it may not be the one you've expected. For example, just because a category is popular among buyers doesn't mean that you can successfully thrive in it. Perhaps the competition will be too high to overcome. On the other hand, a category with low competition could also mean that there is no demand from buyers. This can also hurt your sales volumes and performance.
So, what factors should you consider and how should you approach your category research to spot the perfect one?
The factors that determine the best category.
Pinning the right category for your designs requires close consideration of several important factors:
Category popularity – The popularity of a category can indicate how well-developed the niche is. You can use insights like the number of available listings in the category or how much search volume category-specific keywords receive. This information will tell you whether the space is suitable for newcomers. It will reveal how competitive the category is and whether it's appropriate for beginner Sellers or rather a good fit for experienced Merch by Amazon pros.
Average price – Peeking into the average price in a category is also important. It will give you an idea of how you can price your products and therefore what returns you can expect. For example, the average price for popsockets is $13.68 while that of hoodies is $34.47. The dramatic difference will impact your profits as a Seller, making hoodies the more preferable option in this case.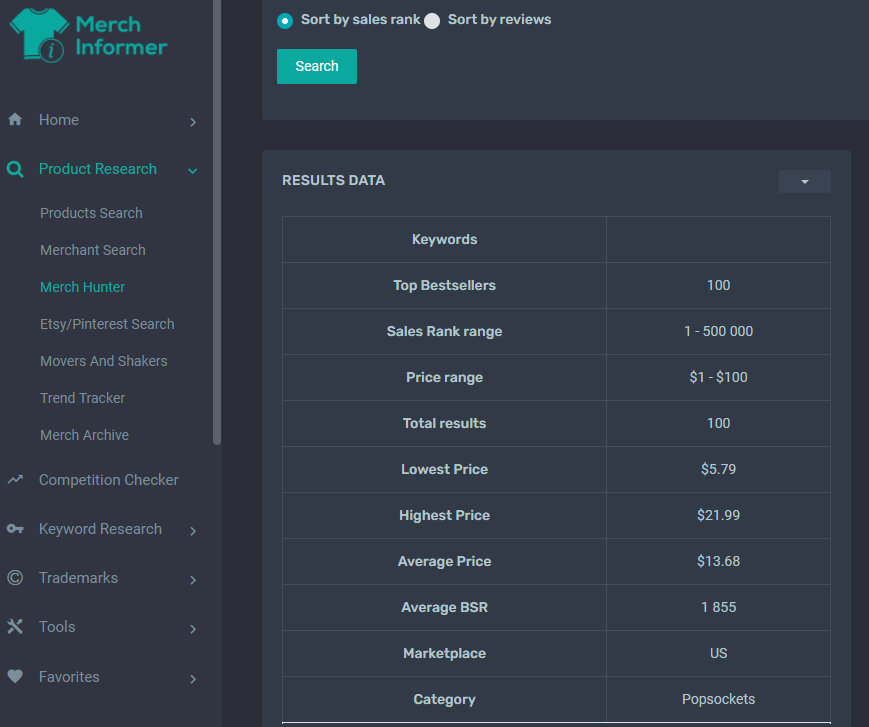 Average BSR – The average BSR of the category, in general, is not to be underestimated either. The Best Seller Rank will tell you how well products from the category sell. The lower the BSR, the more times a product has been sold. The average BSR can be used to determine how successful a category is and how motivated buyers are to purchase.
Royalties –  Last but not least, it's vital to check Amazon's royalties for different categories. The eCommerce giant provides detailed information on how much royalties a Seller can receive per category and per price tag. While some are extremely well paid, others are on the brink of profitability, making them a less lucrative option for Sellers.
How To Choose The Right Category On Merch By Amazon
Now that you know what you should look for, let's see how you can approach the choice of a proper category for your design.
We'll go through this journey with you, step by step.
Step 1: Find out how competitive the category is
First, you'll want to see how popular the category is for both Sellers and buyers. Start by checking how many products are listed in each category. You can do this by using a business intelligence tool like Merch Informer or you can put in hours of manual work to browse on Amazon. If you are using Merch Informer, you can start your research with the Competition Checker module. Type in category-specific keywords like "hoodie", "t-shirt", "popsocket", and so on to discover how many products each category has.
The tool will also provide a total competition score of the keyword, indicating how competitive it is. The higher the competition, the harder it will be to enter the market. However, with experience and a well-optimized listing, you can still overcome the challenge and reach the top.

Next, you can use the Keyword Research tool to run a specific search on similar keywords. This phase is dedicated to discovering how much search volume category-native words receive by buyers. The more sought after a word is, the higher interest buyers have in similar products. For instance, 'popsockets' has a monthly search volume of 260,329 on Amazon, while 'hoody hoodies' has 281,325. This signals that the hoodie category may be a more popular one for customers.
Step 2: Research the pricing strategies of successful Sellers
The second stage of your category research is to find out how Sellers price their designs. You can do this by using the Merch Hunter tool in Merch Informer. It will show you insights from the best-selling products. Let's step away from hoodies and popsockets and look at other categories for this example.
We ran this search and chose to see the top 500 listings from the tote bag category. In the results data, we spotted that the average price is $20.02, the lowest price is $6.99, and the highest price is $25.95. On the other hand, the average price for listings in the sweatshirt category is $33.30, while the lowest and highest prices are $19.82 and $44.99. Analyzing these results, it's clear to see that sweatshirts, in this case, are the more profitable option of the two. Even if you sell your designs at the lowest mark to enjoy a competitive edge, it will still be as profitable as pricing your design at the average mark in the tote bag category.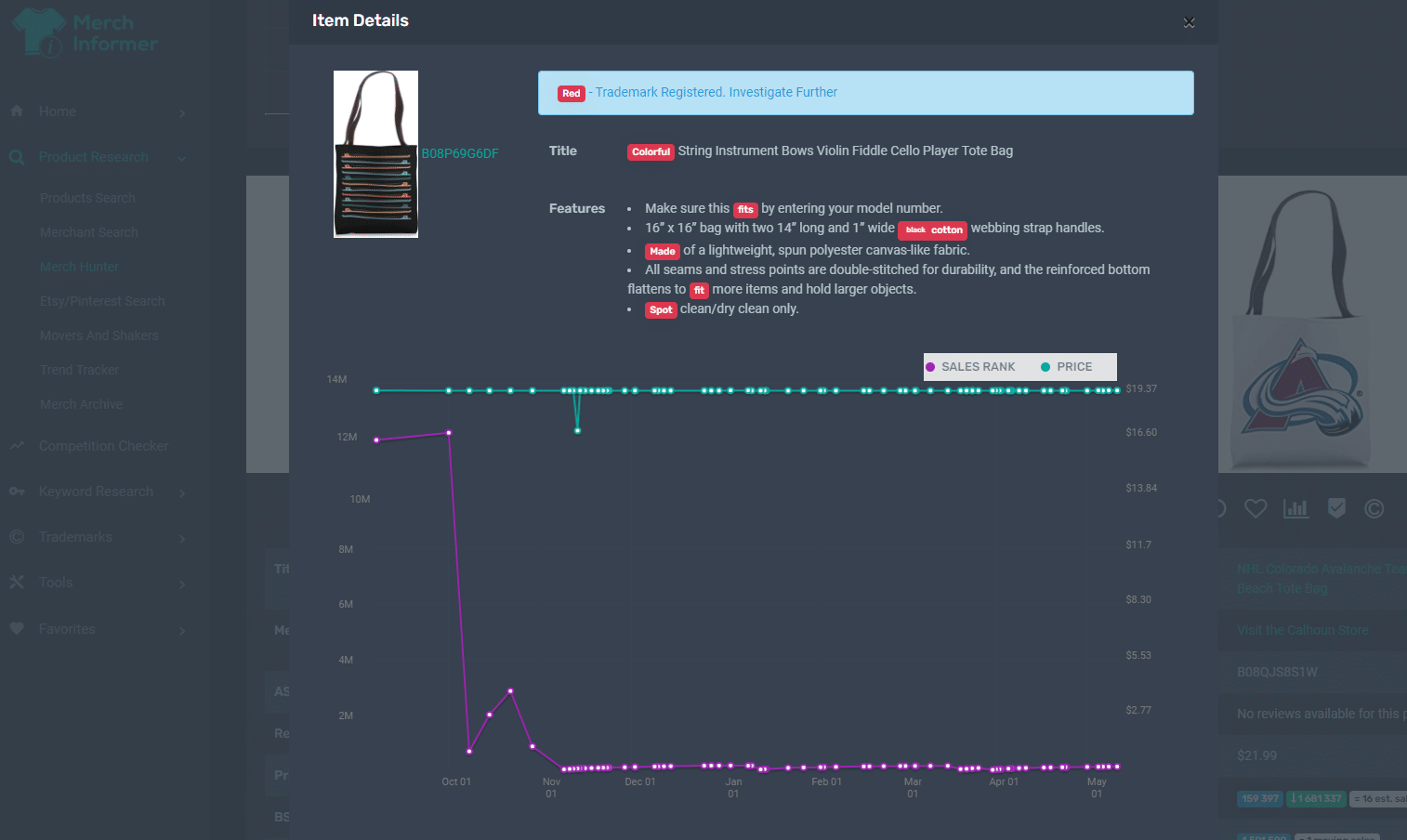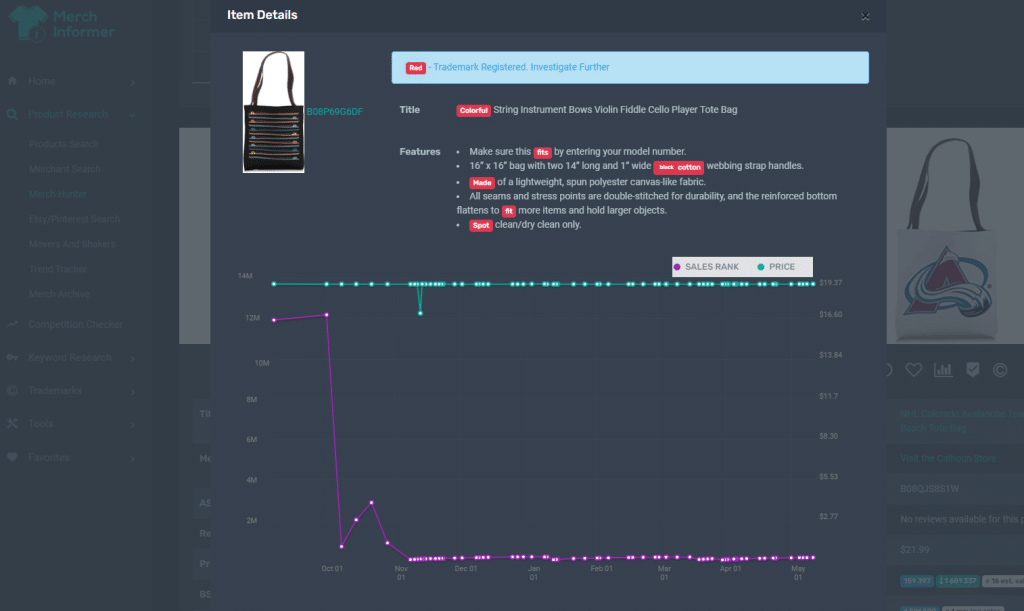 Step 3: See how products perform in the category
The third phase is dedicated to listing performance or BSR. Again, using Merch Hunter, you can see the average BSR of individual products or as a summary of all top performers. We noticed that the average BSR in the sweatshirt category is 367,878, while in tote bags it's 363,391. Without a significant difference in BSR but a dramatic one in average price, our theory remains untampered. Sweatshirts not only sell for a higher price, but they sell more than tote bags on average. For a Seller looking to enter the Merch by Amazon space, this is a clear indication of the best choice so far.
Step 4: Explore Amazon's royalty options
Once you've gathered all the important information on all of the categories available on Merch by Amazon, it's time to look at royalties. Visit Amazon's website and hop on to its Royalties page. What you'll see is a breakdown of all the different categories by market. Amazon has outlined examples of a purchase price and royalties that you'll receive based on the price.
Continuing the example from above, we brought to light that selling a tote bag for $20 (the average price in the category) will result in royalties of $2.86. However, selling a sweatshirt for $33 (the average price) will reward you with royalties of around $6.50. The bottom line here is that without a doubt, sweatshirts are the right choice if you want to enjoy higher returns.
We only compared two categories in our examples. Keep in mind that when performing your category research, it's essential to extract information from all 11 available categories on Merch by Amazon. This will help you make an informed and well-weighed decision. To keep your findings organized, you can use a spreadsheet or another online tool.
The Impacts For You As A Seller
Choosing the right category for your Merch by Amazon designs will ultimately determine how successful you are as a Seller. The chosen category will dictate your visibility, your sales volumes, and the royalties you receive. Let's look at an example.
Say you decided to choose tote bags over sweatshirts after all. You managed to land 30 sales last month. Because you want to stay competitive and encourage more buyers to choose your designs over others, you've decided to price your product around the category's average. Your tote bags sell for $20, and you receive $3.70 per sale. This means that last month, you received a total of $111. Let's see what would have happened if you generated the same sales with sweatshirts.

If your strategy was the same, your designs would have sold for $33, meaning that your royalties would have been $5.87 per sale. In other words, your profit for the month would have been $176.1. It's a safe bet that any Seller would prefer to see $176.1 returns as opposed to $111.

How Merch Informer Can Help You Find The Right Category
When showing you how to perform your search to discover the best category to sell in, we used Merch Informer in our examples. We pointed your attention to a few tools specifically, namely Competition Checker, Keyword Research, and Merch Hunter. Part of the necessary information from your research could potentially be found via other means, like browsing on Amazon. However, manually going through hundreds of results pages is extremely time-consuming, demotivating, and energy-depriving. Not to mention that some of the spicy details are not revealed anywhere on the platform, like keyword data.
Merch Informer can help you quickly make the right decisions by allowing you to access valuable insights on competitors, the market, buyers, and more. It's your go-to tool for growing your Merch by Amazon Seller profile.
Wrapping Up
In conclusion, choosing the right category is key to how your designs will perform on Merch by Amazon. Even if they're outstanding and truly unique, being placed in the wrong category will doom them to failure. Take advantage of this information and select your design categories wisely.