How To Resize Hoodies For Merch By Amazon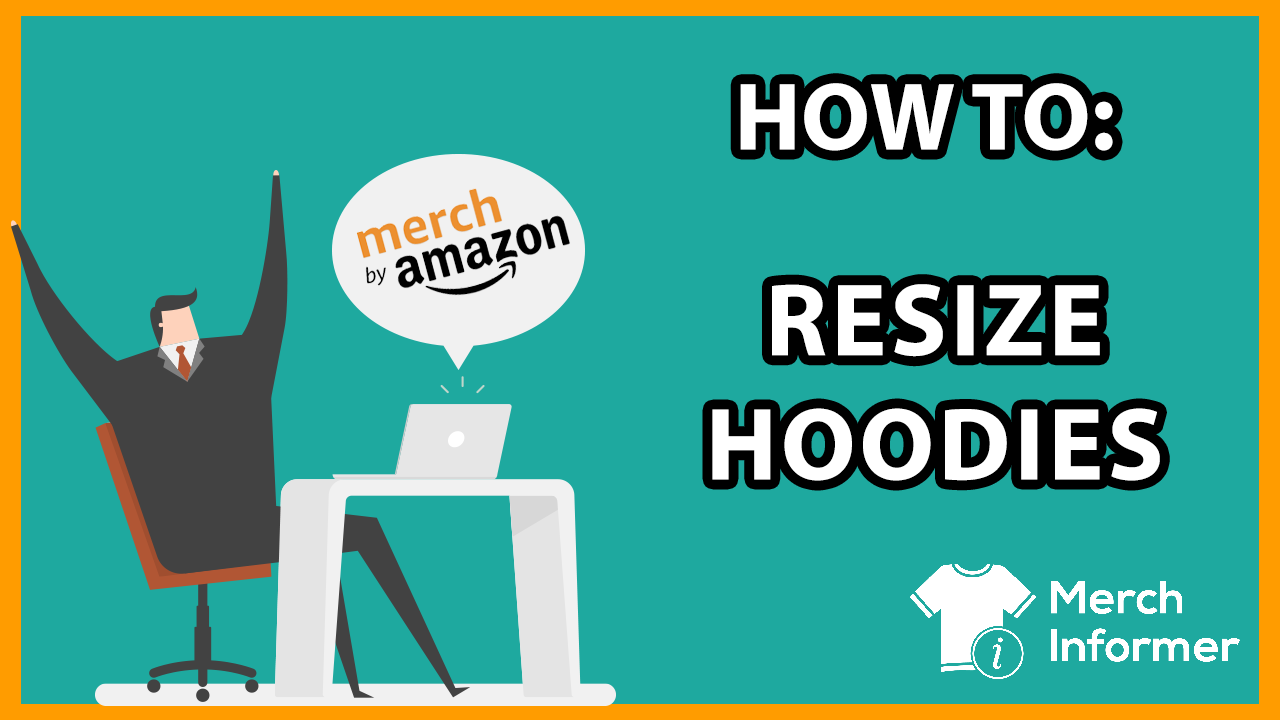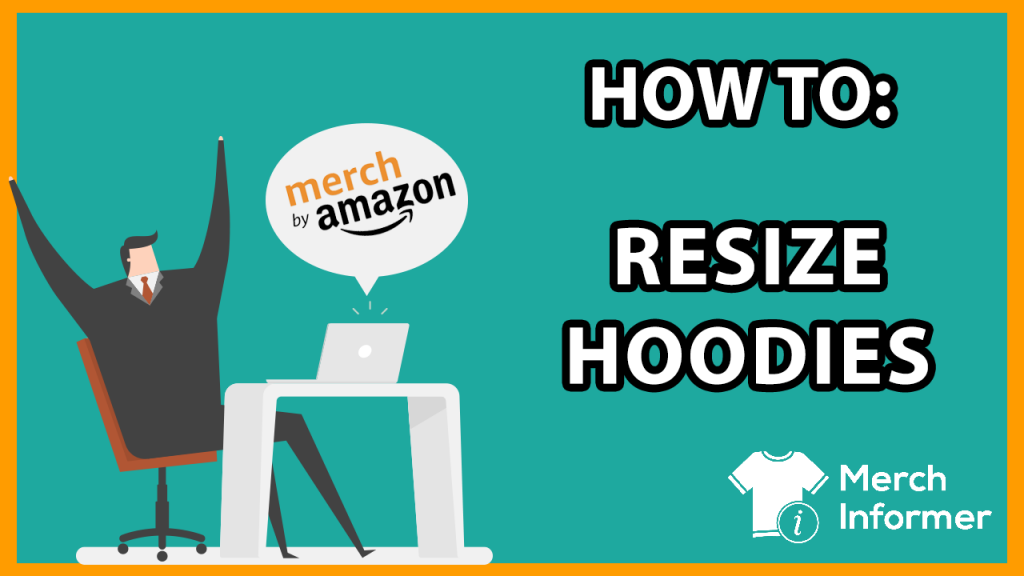 Now that almost everyone has access to sweatshirts and hoodies, you have probably noticed that hoodies take a different dimension image! Of course, Amazon has not given us an easy way to resize these within the Merch program, so we are stuck figuring out the most efficient way to do it ourselves.
For those that only have 10-25 designs, you could easily just resize them yourself in whatever image processing program you use. For those of us that have thousands or even tens of thousands of images to resize, resizing can become a much bigger chore.
There has been a lot of different methods and tools created for the community and each of them seems to have their flaws. My friend Josh Brown came up with an excellent automate action for Photoshop, but it would let you resize each image before it auto saved it. This sped up the process, but still was not as quick as I would like it to be with so many images to resize. If it were not for this original process that he shared, I would have probably just outsourced this.
Instead, I will share a 100% FREE method that will automatically resize all of your images into the correct dimensions for hoodies without stretching or distorting your graphics.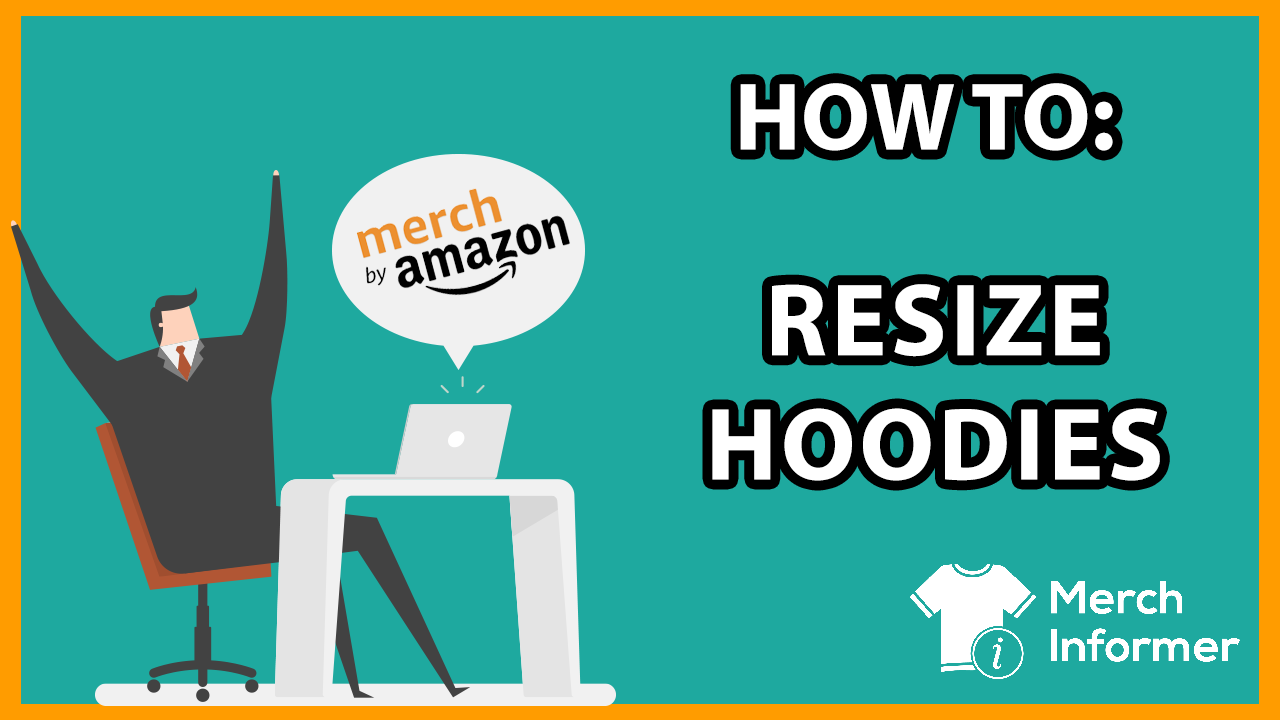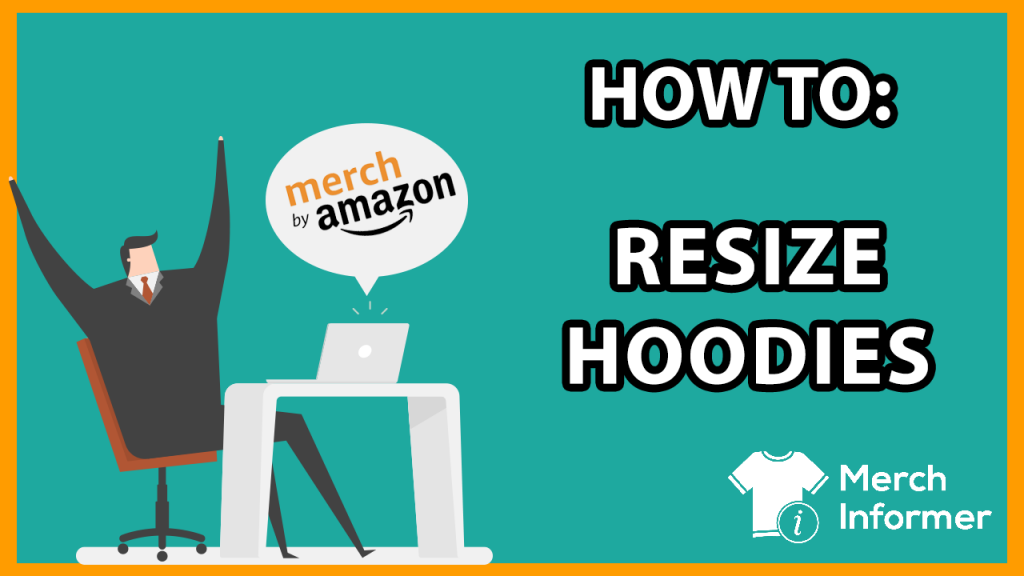 How To Resize Merch by Amazon Designs For Hoodies
This is going to be a short article because there are only a few steps you need to follow. Let's get into it.

Step 1: Photoshop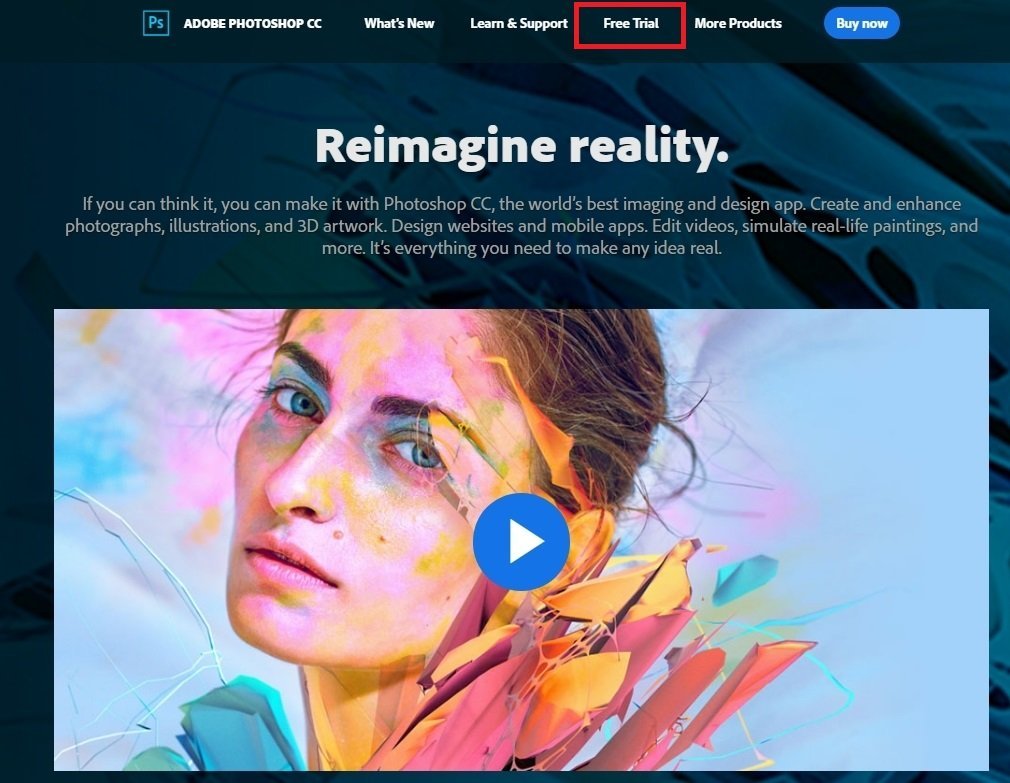 You will need Photoshop. Since PS is a paid tool, it is great that they have a 7 day FREE trial. The free trial works for this method so you will not have to pay a dime to use it.
Download Photoshop here: http://www.adobe.com/products/photoshop.html
Step 2: Create 2 Folders
For this method, you will need two folders. The first folder should be filled with all of the designs that you want to resize. The second folder is simply a folder for all the resized designs to be automatically saved.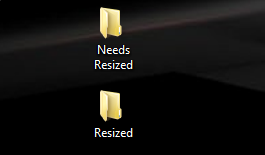 Pretty simply right? I just put these 2 folders on my desktop.
Make sure to fill up the folder with designs that you want to get resized!
Step 3: Download The Hoodie Resize Script
My good friend Greg Hesp was a huge help here. I am not a very good designer and self admittedly can barely use Photoshop. He fixed the issues I was having previously and created this script that does all the magic behind the scenes
Download the hoodie resize script here: https://merchinformer.com/wp-content/uploads/2018/01/Hoodie-Resize-1.zip
Once you have downloaded this file, unzip it to your desktop. You can use 7zip or Winrar to unzip this file.
Once the script is on your desktop, it should look like this: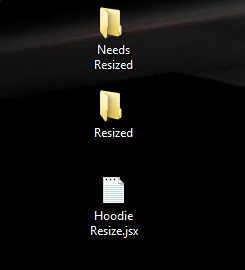 Step 4: Run The Hoodie Script
Now that you have your 2 folders and your hoodie resize script, it is time to get everything running!
Right click on the "Hoodie Resize" script, and click open with. You will want to select Photoshop: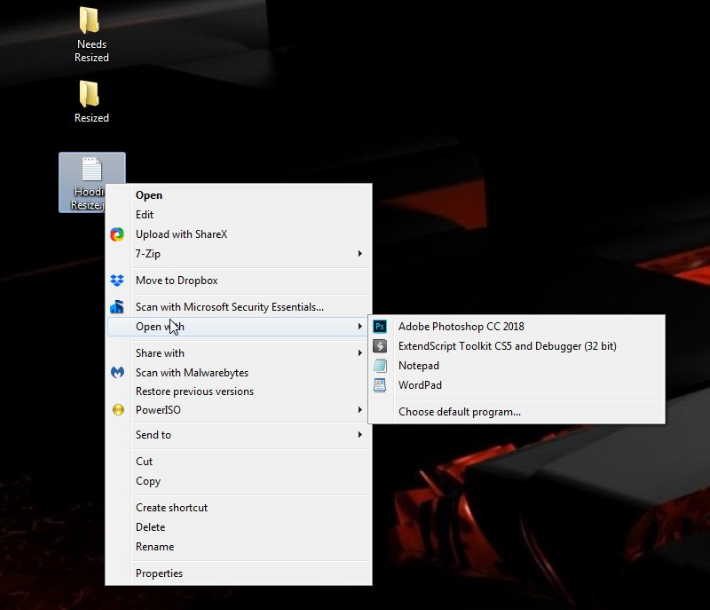 Note: If you do not see the Photoshop option there, click on "choose default program" and search for Photoshop. Select it.
Photoshop will then open and resize any 4500X5400px images to the 4500X4050px image required for hoodies. It will also scale down the image without causing any stretching or distortion like many of the other solutions out there.
The best part is, it is all FREE!
If you have any questions on the process, make sure to drop them in the comments below. Until next time, keep on Merching!