How To Run Facebook Ads To Merch by Amazon Listings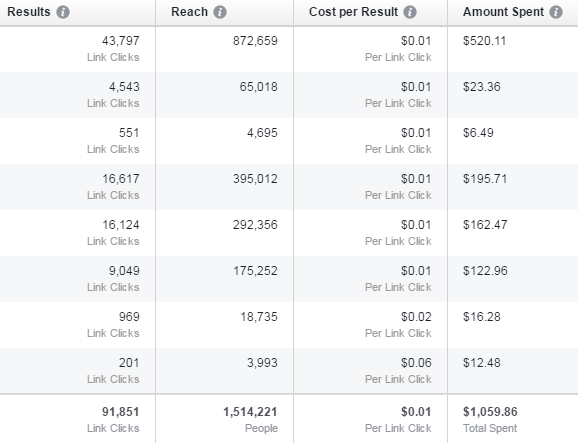 How many of you just landed on this guide and have already tried running paid advertising to your merch listings? Out of all the people that have, I bet the vast majority of you ran paid advertising using Facebook ads and reported back that they were expensive and a waste of time.
I have been there! Being involved in the affiliate marketing community over the last few years before I got involved in Merch by Amazon and print on demand, I burned 10's of thousands of dollars on Facebook without making all of that money back. I certainly do not claim to be a FB ads expert but all of that ad spend did teach me a few things that we at Merch Informer have been playing around with Merch.
Instead of paying someone (who probably has no idea what they are talking about) for a guide on running paid traffic, learn it for yourself with all the free information available. No one is going to give away all their secrets unless they have something to sell (Have you signed up for our 3 day trial yet?), or they are just trying to make a quick buck.
So with that being said, let's get into some of the strategies and what I think the major issue is with running FB ads and how you can fix it.
Facebook Ads For Long Term Growth
One of the biggest mistakes that I see in the Facebook groups as well as the POD space is that people run Facebook ads towards a shirt that is nothing more than a trend. They are trying to capitalize on something that may only be a "thing" for the next week or so. This CAN work and lead to a lot of extra dollars in your pocket, but it is also playing with fire.

You know who is also running ads towards trendy tees? Everyone else!
Not only is everyone else in the Facebook game and POD game trying to game the same system for the same trends, but not everyone is going to win that game. There are going to be a lot of losers and when it comes to FB ads, you need to do a lot of testing to get a profitable campaign. If you are afraid of losing 10-20 dollars a day, you should not even be considering running paid traffic at all. Not every campaign will make you money, and you need to be comfortable with that to be successful with the methods we will talk about.
So what should you be focusing on if not trends where there is sure to be massive demand for a while?
Evergreen designs in highly competitive niches!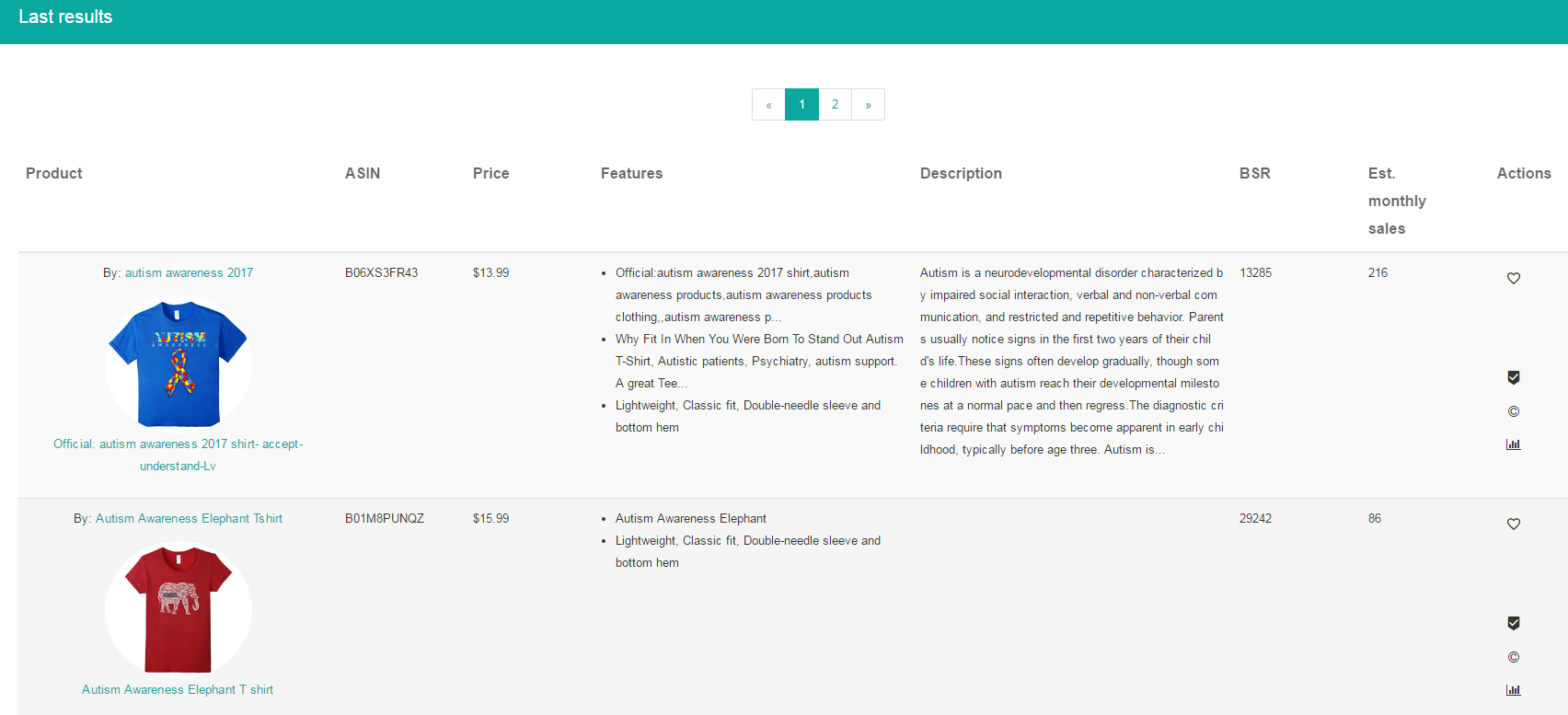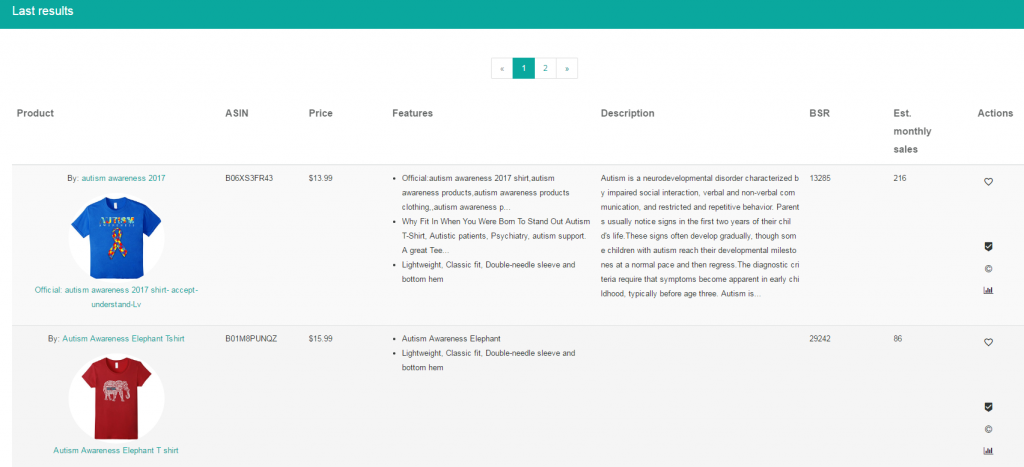 Take the niche above for example. The autism niche has a ton of great shirts but there are a LOT of shirts available in that niche because they sell well, but the people that buy them are very passionate about the cause.
If you were to put a shirt up in this niche, it would be very hard to get organic sales because you would be up against over 6 thousand other results. Sure, you could play around with price and getting your bullet points just right with the correct keywords, but even then, you would be fighting an uphill battle.
In order to get the BSR rank that you need and rank in the search results, you will need sales. If you can get just a few sales, this will boost your BSR and also your search ranking position which will lead to ORGANIC sales. Once you are ranked in niches like these and get a few reviews coming in, they will continue making profit for you years down the line.
If you take anything from this entire article, remember this:
Sales from external traffic = higher organic rankings
This means your paid traffic campaigns with Facebook ads do NOT need to turn a profit right away. You only need to aim for break even or even a slight loss. If you take a $100 loss this week but get enough sales from your $100 loss that your product is now ranked and brings in daily organic sales, you come out WAY ahead.
Your $100 campaign loss might turn into $5,000 net profit for the entire year. Worth it right?
You might not even come out in the red right away. The end goal is to ALWAYS break even. Optimize until you break even.
Non Seasonal Niches
To get started with the Facebook ads below, you need to have a few things picked out.
First, you need to find some keywords/niches that have a good amount of monthly sales. I would say anywhere between 50-100 (or higher), is where you should be aiming. Use the Merch informer Product search to dig up best sellers like the the screenshot above.
You also should be using the Keyword Tool to make sure that the niche is not seasonal. You do not want to be running ad spend for a niche that will only bring you money back for a short period of time and then go dormant for the rest of the year. This is a waste of this FB ads technique.
Running Facebook Ads
First, let me show you an image of what I was able to achieve by playing around with this method: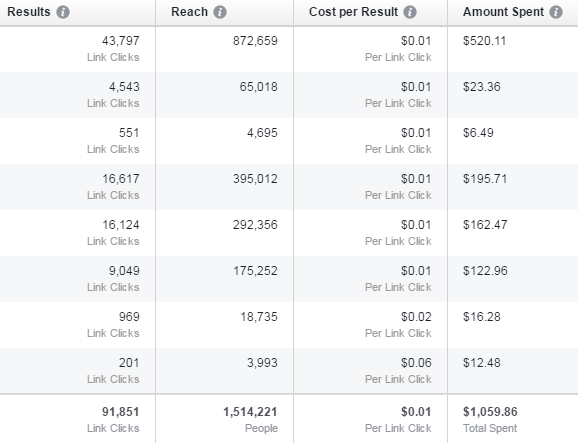 Now that you know what is possible, let me go into HOW to get these cheap clicks, and how you can use them to actually get sales.
Stick with me on this one, lets do it.
Thought Process
If you have never run ads before, this might be a concept that is not familiar to you. The way they generally work is that there is a pool of people (the audience), and each advertiser bids for that audience kind of like an auction.
Econ 101 is at play here meaning good old supply and demand are going to influence how much people are paying for clicks depending on what audience you are going after.
In this scenario, people have a cost, and some people are more expensive to reach than others.
Why might one demographic be more expensive than another? Value! You hear it time and time again in marketing circles, but certain people just provide more value to your business than others. This same concept can be used when thinking about Facebook ads.
Testing
Using what I just mentioned about the value of the user, the thought was that if I could find people that were plenty in "supply" but not many people were advertising to (low demand), I could get a ton of engagement.
The content that I decided I was going to test this out on was just a single Amazon T-shirt post that I had put up one of my Facebook pages. Keep in mind there are a few ways to get cheap clicks, and this is one of them.
Picking Your Low Demand Audience
In order to get the cheapest clicks possible, I needed to advertise to people that no one else wanted to run ads to. This is what I came up with: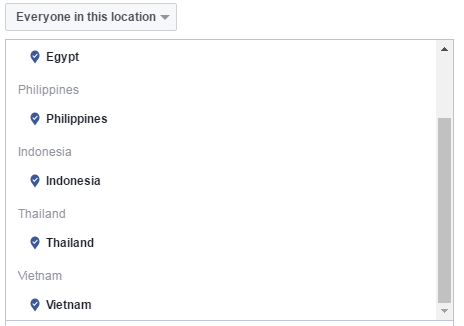 These countries seemed to work extremely well for this experiment.
Pro tip: running ads to Spanish speaking countries also seems to work great.
Now you might be sitting here saying to yourself, okay, so how does that help me? We will get there, I promise!
The reason I think these countries are so incredibly cheap to advertise to is that not only do they have a low purchase intent, but they generally have a LOT LESS income that they can just blow on random online purchases. The English speaking population is also much less (try running ads to non English speakers if you want the cheapest clicks you have ever seen).
After you pick your audience, you need to throw a few interests in there. Since the main population of those countries is going to be massive, we can niche them down just a bit based on interests which is actually going to come in handy with the second part of how this technique works.
For this particular ad, I set up the interests like this: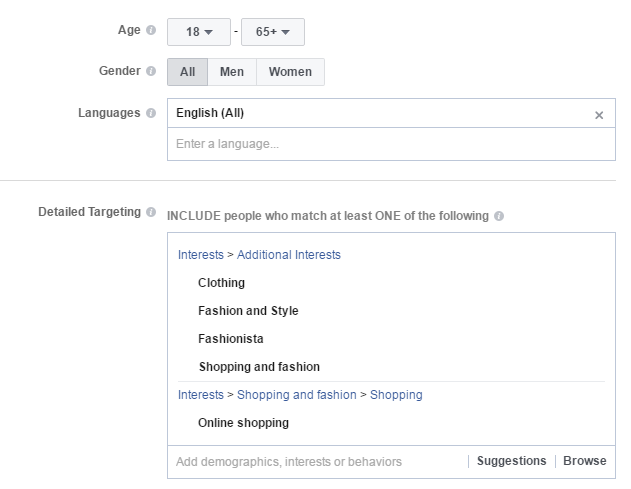 One note here. You can pick a gender or not. This should be tested, but from my experience, if you pick men as the gender for this step, it makes the ad itself perform a bit better.
Creating Your Ad
So why a male audience? Because you are going to take the image of your shirt, and use a mockup of an attractive woman to get your conversion up. Conversion plays a large part in how cheap your clicks are.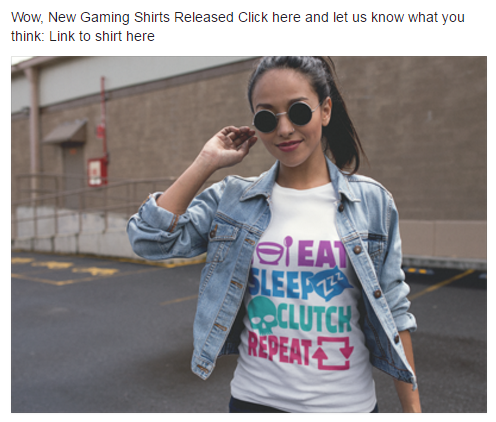 When you make the post itself, you can either insert an Amazon link into the actual heading there (remember we are doing a page post here), or you could use a service like https://www.sell.io/.
If you are wondering where we got those sweet looking mock ups: https://placeit.net. The smaller images are free with an account, the larger ones you will need to pay for. If larger ones are what you want, get 15% off by clicking this link here.
Boost Your Post
Now that I had an audience picked out of countries that no one was advertising to, a few interests to make the ad work a little bit better, and the post published to my page with a nice mockup, it was time to boost it.
Quickly it became obvious that it was working. The audience was mostly male and would you look at that, CHEAP!


You can play around with your audience, but you will soon see that you can get 1 cent to even cheaper clicks. Some of my campaigns are at half a cent a click.
Not only that, but some of the people in your audience are going to be liking your Facebook page and the boost even sometimes causes organic reach, not a bad deal.
But why?! Why would you ever care about hundreds or thousands of likes from countries that are not going to order from Amazon.com in the first place? This will not drive sales or leads and gives you zero value right?
Wrong!
Social Proofing The Real Buyers
If you ever took a psychology class in school or read a psych book, you may have heard the concept of social proof. We are constantly reading testimonials and word of mouth advice about specific products from real customers if that service or product is worth it. This is one of the reasons why reviews on Amazon work so well, social proof!
It is hard for people to say no if everyone else things X is the best thing ever!
By running the ad to the cheap audience, you can gather thousands of likes on your content with some awesome comments and that is all we need it for, social proof.
We can then run a campaign to a targeted audience that is going provide value to our business at a CHEAPER rate (because higher engagement), and a higher purchase rate (because of social proof)
Creating Your Ad
This part is easy because you are going to use the same post with all the comments but just change out the different locations you are advertising to. Change it to a United States audience and keep the interests the same. You also will want to narrow down the interest audience with the niche of the actual shirt.
Split Test?
You may wish to split test with the same post promoted to a United States audience and the post with all the likes promotes to the same audience.
Let me save you the time and money though!
The post that was promoted to the new audience that ALREADY had all those likes, cost 73% less than the post with zero likes. Crazy right?
Using this technique, I was able to get engagement to right under $0.29 cost per engagement.
Using This Technique
Using the technique I outlined above, you should be able to get your cost per click or cost per engagement (depending on what type of ads you are running), down to around what I am getting.
If you run your shirts at $19.99 on Amazon, that gives you $7.68 margin to work with (very soon to be 50 cents less).
That means at around 29 cents per engagement or click, you need to make a sale in 24 clicks to break even which is the goal. Remember though, you do NOT need to break even for it to be worth it. You might take a small loss just to get a few sales which will kick you up in the organic results.
In order to see the best results using this technique, you need to run at least around $20 to see if it is working for that particular shirt. A lot of people will run $5, see no sales and give up. This is not a good technique for Facebook ads at all, so do not do it. If you do not have $20 to spend on ads, this technique is not for you.
Bonus Technique For Cheap Clicks
Something I have been playing around for both Merch and another business of mine, has been video ads.
The same exact concept applies that we went over above. Use lesser valuable countries to give your video some social proof and then use that same video for the valuable audience.
Since not as many people are running video ads, these are even CHEAPER. Not only that, but from the small amount of testing we have done with video ads, they seem to get more engagement and higher purchases. Pretty good stuff if you are willing to test.
You do not need to make a video yourself, you could always get one of videos with someone wearing your design from placeit.net where we got the mockup we used in the example above.
Thinking Outside The Box
For those of you doing Merch in other countries via drop shipping, or any other method, you can use this to make insane money. Those audiences that we keep changing out for USA based audiences? Ya, those people actually do buy stuff if you hit them with what they want. If you can find something you can sell them that will ship to their country and get 1 cent clicks like we were able to get, you can make so much more money than selling to a USA based audience. It is all about testing! There is so much you can do with the cheap clicks you can get from Facebook traffic but the social proof which leads to lower cost in the USA audience technique that I described above has been working consistently for us.
Remember when I gave the pro tip of Spanish speaking countries? A lot of the ad spend in the image above from my Facebook ads account was direct to that audience selling directly.
Wrapping It Up
Remember, if your campaign is not directly profitable right away, that is just fine! you need to take into account the long term sales that you will get from the organic traffic because of the few sales you made with the campaign.
If you spend $300 on a campaign that brings you 10-15 sales, you might be thinking to yourself that you failed and lost money. If you got those sales in just a few days though, your Amazon listing is going to skyrocket ahead of the competition and organic sales are going to start coming in day in and day out. If you make sure your design is top notch, that ad spend loss (or break even!), could turn into 50 sales a month for you all year long. A small adspend can easily turn into $1000's in recurring monthly revenue with this method if you take the time to learn and test it! Good luck!