How To Weather An Uncertain Economy When It Comes To Print On Demand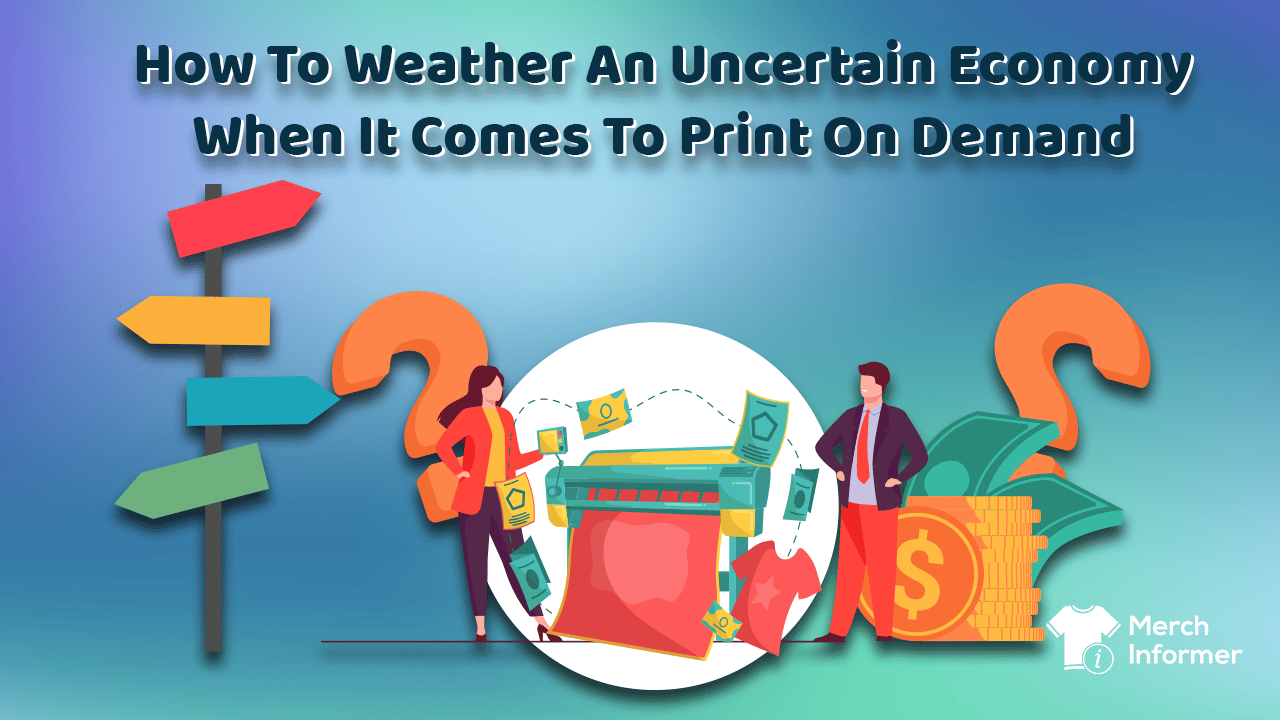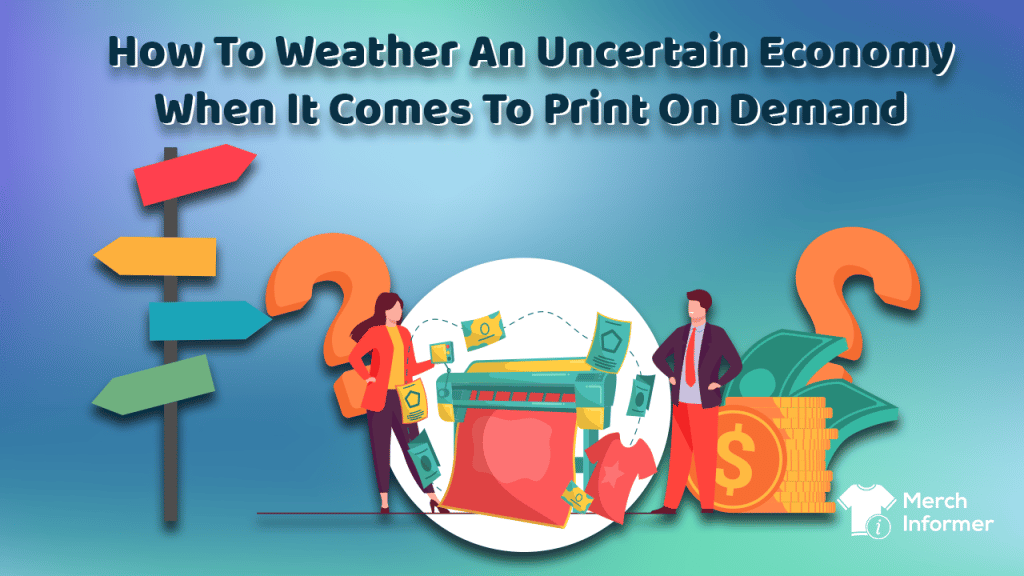 As of this writing, the Federal Reserve Bank (aka "The Fed" aka "The Puppet Masters of the US Economy") are meeting to discuss what is mostly likely a fourth historic rate hike this year. After allowing rates to stay historically low to spur consumer activity during the pandemic, part of the result has been skyrocketing inflation due to demand exceeding supply. Ostensibly, the goal of the hike is to slow down spending across all sectors, to allow supply to catch up with demand and prevent the economy from overheating.
Inflation is starting to ease in some areas, with gas prices lowering just a smidge every day. Other household staples continue to rise due to all kinds of factors like supply chain complications and commodity shortages of all sorts. So many factors impact the economy that even if the Fed's move is carefully calculated, other variables in their formula may change and therefore thwart their original intent. I've always said that economics is more alchemy than science, and we're desperately short of wizards.
If you're like me, the above paragraphs can make your eyes cross, and I wrote the damn thing.
Why? Because the Fed is poised to raise rates to those not seen since I was a kid watching monster movies on the family's black-and-white TV while my parents fretted over how they'd pay regular bills, let alone get a color one.
That will have an impact on consumption.

That, in turn, can have an effect on your sales.
Note that I said "can" and not "will". And whether that "can" actually happens depends on your "will".
What This Means For Ecommerce Sellers
Ecommerce merchants will certainly face strong headwinds into 2023. Amazon itself reported its worst quarter for growth (Q12022) in over two decades – the first online sales dip since they started reporting back in 2016. They're also cutting back and/or subleasing those Disney-World-sized fulfillment centers that have sprouted all over the planet.
This can unnerve Amazon resellers depending on physical stock or FBA (Fulfilled By Amazon). The world of Amazon resellers gets more difficult every day. New and/or rising fees for their services in the traditional ecommerce space eat into margins. The platform's dubious preference for competing with their own resellers on low prices diminishes visibility.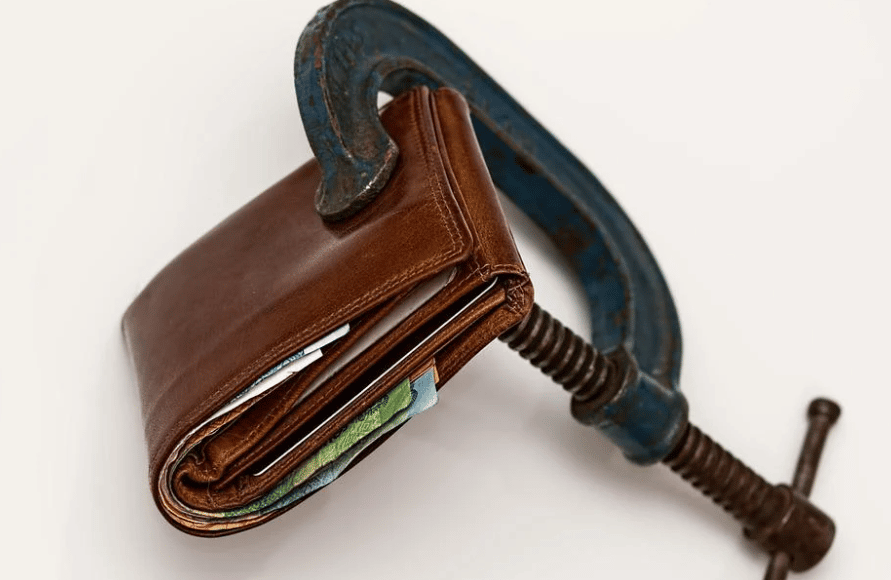 For most small businesses in this arena, the idea of a dip in sales could be the last straw.
But as we advised our sister company – Book Bolt –  users last week, the old adage about stocks, "Buy the dip", holds true.
"But wait," you say, "I'm a small businessperson using Merch Informer to create cool, on-trend print-on-demand items. I'm doing OK, but I got into this to make money without spending money."
You don't have to spend money. But you do have to spend time.
How To Deal With A Dip In Sales
Whether you're new to POD or have already created a dependable revenue stream, you are most likely going to experience a dip in sales that is in in line with the general economy. That's out of your control.
What is in your control is how to take steps to lessen or even repel the impact:
Your listings. The dependable flow of Amazon's enormous customer base, even if they experience a sizable (for them) dropoff, is one of the most attractive elements of selling on the platform. It has never been more critical to review your keywords, metadata and your competitors. MerchInformer has the tools to optimize your listings, stay on top of trends and ahead of your competitors.
Your "inventory". With POD and Merch by Amazon, a product exists if you only envision it. There are no prototype, production, shipping or stocking costs. It is your idea, your design that remains in digital form until someone actually places an order. No costs, just revenue.
Your contact information. Part of the tradeoff of Merch by Amazon's convenience is that you have no access to consumer data besides the date of the transaction itself. However, your items can and should at least contain your preferred contact information for feedback and requests.
Your customer's product experience. Depending solely on Amazon's organic traffic to put the odds in your favor are over. When a new customer buys your product, they need to be more than satisfied with the results to buy from you again. That said, a regular and loyal customer may love your product, but unless you provide an undeniable value you will wind up on their "budget trimming" list.
Time to reinvest in your business without spending anything more than good old-fashioned sweat equity. This is "buying the dip" without shelling out cash. Let's have another look at the above elements through the lens of the solutions:
The Solutions
1. Virtual inventory: Make more stuff. Expand your line. Look at your Merch by Amazon products and see what has sold the best. Is it a "Support the Troops" t-shirt, a doom-metal hoodie, or a pair of sweatpants with cutesy (copyright-free) kawaii characters? Whatever it is, it's working, and most likely a formula for repeat success.
Create more "Support the Troops" shirts but give each one a different focus. Make them service-specific, like using nautical imagery for the Navy. Create your own kawaii characters and put them on everything. What kind of characters are buyers searching for? Merch Informer's keyword tools will help you find out, and you can tailor your characters to demonstrated niches. Perhaps it's even a cute dino shirt for kids…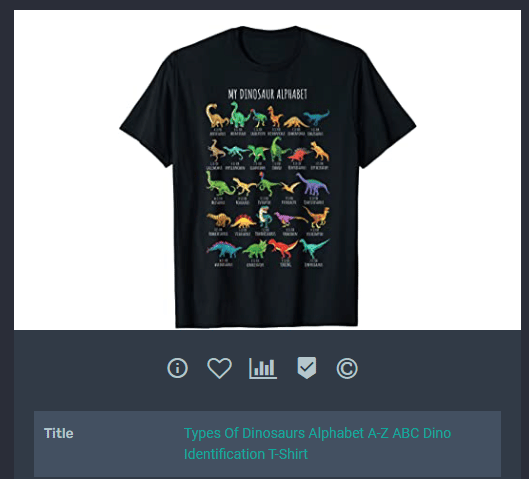 2. Your listing. Merch Informer's SEO, research and trend-research tools are strong with the Force, with airtight keyword resources that will maximize your ability to be found in an organic search. Make sure your listing is clear and compelling. That last part is easier said than done, but instead of hiring a writer, you can do two things to improve your listing's ability to convert:
a) compare your listing to similar bestselling products and emulate their structure
b) learn how to write copy with a high probability of conversion (note we did not say ("copy that is guaranteed to convert" – don't listen to anyone who promises that).
Many tutorials exist online and you don't have to be a Hemingway. Here's a great tutorial from Shopify where they spill some very valuable secrets.
3. The product experience. Your product should not end with design alone. Make the experience an unforgettable one. The challenge here is how to raise the value of your product when you can't physically include the kind of freebies or gifts that you can if you handled your own fulfillment.
You can take designs proven to be popular and expand on them. Take a design that was originally monochrome and make it pop with color. Make sure your listing makes that clear: "Full color variant/Same price!" "Now available in larger sizes!"
With added value, you can also encourage your customers to help promote your efforts by spreading the word to friends on social media or leave a rave review on Amazon itself.
With all the options available to you as a Merch Informer product developer, you have an advantage over Amazon resellers who depend on physical inventory for their revenue streams. Your time and creativity are certainly valuable, but they are yours and your alone to manage. Manage them correctly and efficiently and your results will be a solid as having an investor infuse cash into your business.