How To Prepare Your Merch By Amazon Business For The Summer Season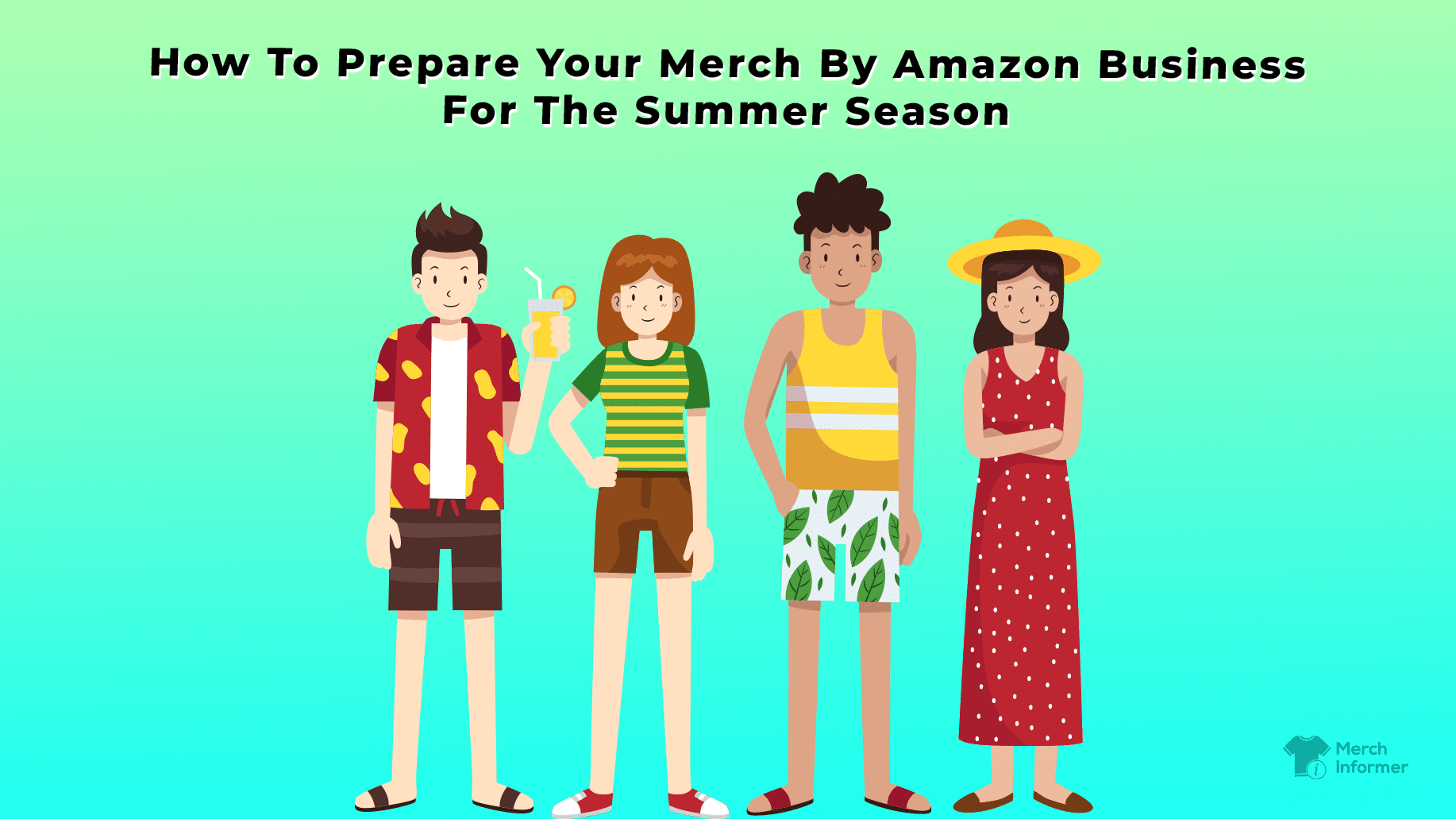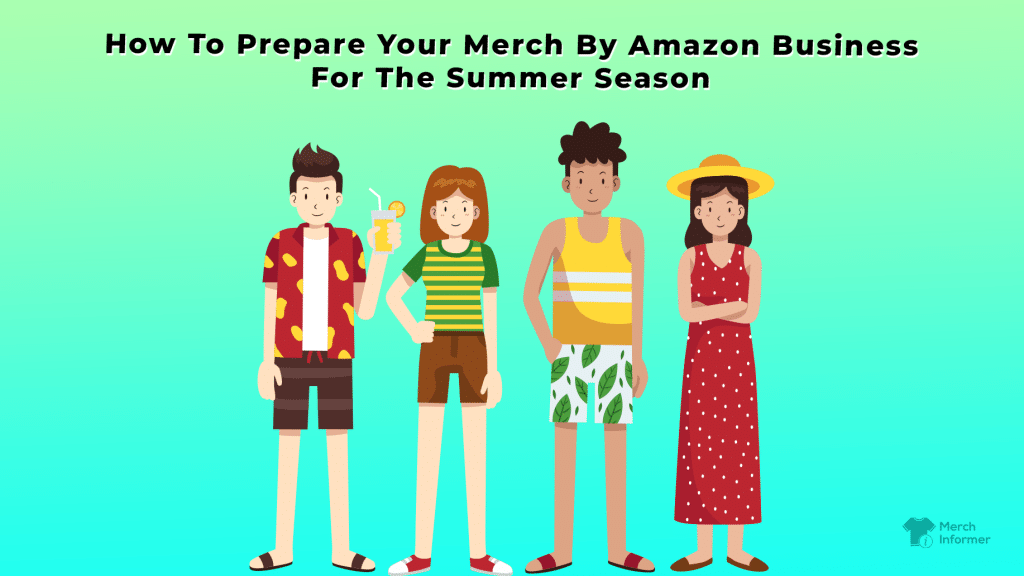 When it comes to growing your presence as a Seller on Merch by Amazon, it all boils down to persistence and the ability to adapt to trends and seasonal changes.
With the long-awaited approach of the summer season, a ton of new opportunities are waiting to be grabbed and exploited. Adapting your Seller strategy to meet the new upcoming customer behaviors and demands will undoubtedly put you one step ahead of your competitors.
So, what should you know about the summer season's influence on your merch sales and how can you make the most of the hottest season of the year?
Let's find out.
The Influence Of The Summer Season On Your Amazon T-Shirt Sales
Let's leave the numbers behind for a second and think about the summer season. What are some of the things that come to mind first?

For us, our mind is instantly filled up with holidays, long vacations, beach time, traveling, spending time with friends, and long nights. All of the mentioned above, and more, have an impact on your t-shirt sales on Amazon. Why? Because buyer behavior changes during the long hot summer days.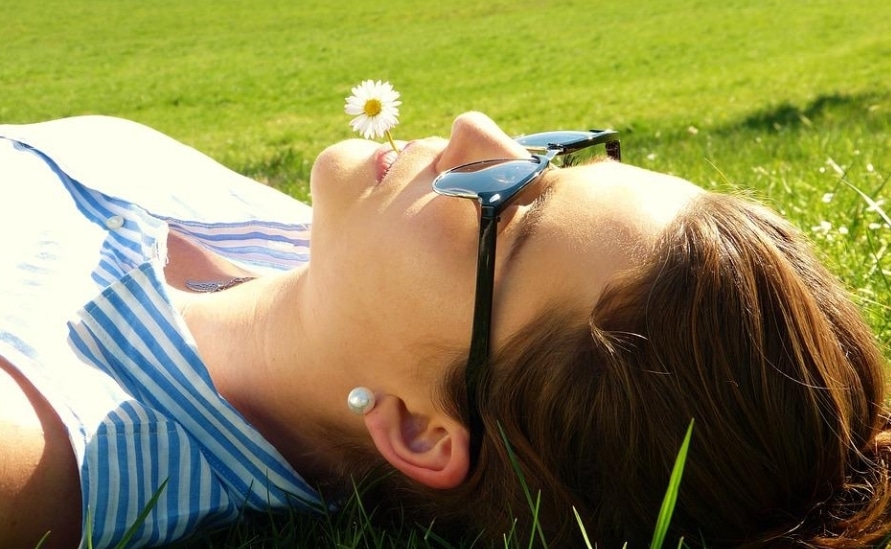 People are more open to spending time outdoors, having a blast, and sharing these moments with the people they love. Naturally, they'll also be more inclined to show these positive vibes to the world via the merch that they wear. Not to mention, t-shirts are one of the top choices for comfortable wear during the summer. Merch like hoodies and long-sleeve products are bound to drop in sales.
But let's check if this theory is correct. We used Merch Informer's Merch Hunter tool to see some of the bestselling hoodies on Amazon. By looking at the historic BSR of different listings, we noticed a trend. Most products were actively sold during the winter months, but their BSR increased as May approached. It then remained high during the summer days. What does this mean? That during this period, listings related to warmer clothes generated fewer sales.
For example, the 'Yellowstone Dutton Ranch Pullover Hoodie' from a MAJOR brand had a BSR of 18,222 on December 10th, which rose to 164,375 on July 22nd. This is just one example of a trend that we spotted. On the other hand, best-selling t-shirts have a consistent sales volume throughout the whole year. However, what changes during the summer season is the themes and niches that buyers are interested in.
We'll look at this in a bit.
How Can You Prepare For The Summer Season?
To get your Seller strategy up to speed with the summer trends, it's essential to do a little digging beforehand. Waiting for the summer season to arrive won't lead to any rewarding results. Your objective should be to adapt your strategy well in advance and sit back and relax while your efforts pay off in skyrocketing sales.
So, what can you do to prepare?
You can use a number of Merch Informer's powerful tools to get a head start on some of the merch that will be popular on Amazon during the summer season.
Using Merch Archive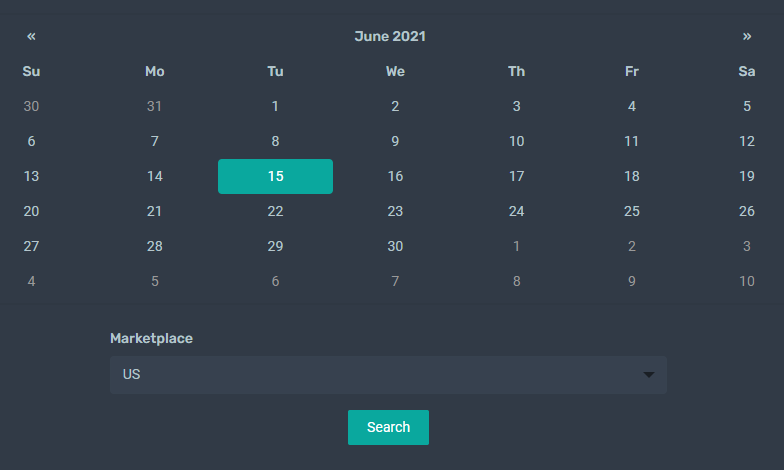 One of the most important tools in this case is the Merch Archive. It enables you to see the best-selling listings on a particular date in the past. For example, you can go through the months of June, July and August to see what merch designs sold most. You can also analyze which categories were most popular. This information will help you prepare your summer strategy on stable ground and create listings that are likely to sell.
Using The Merch Calendar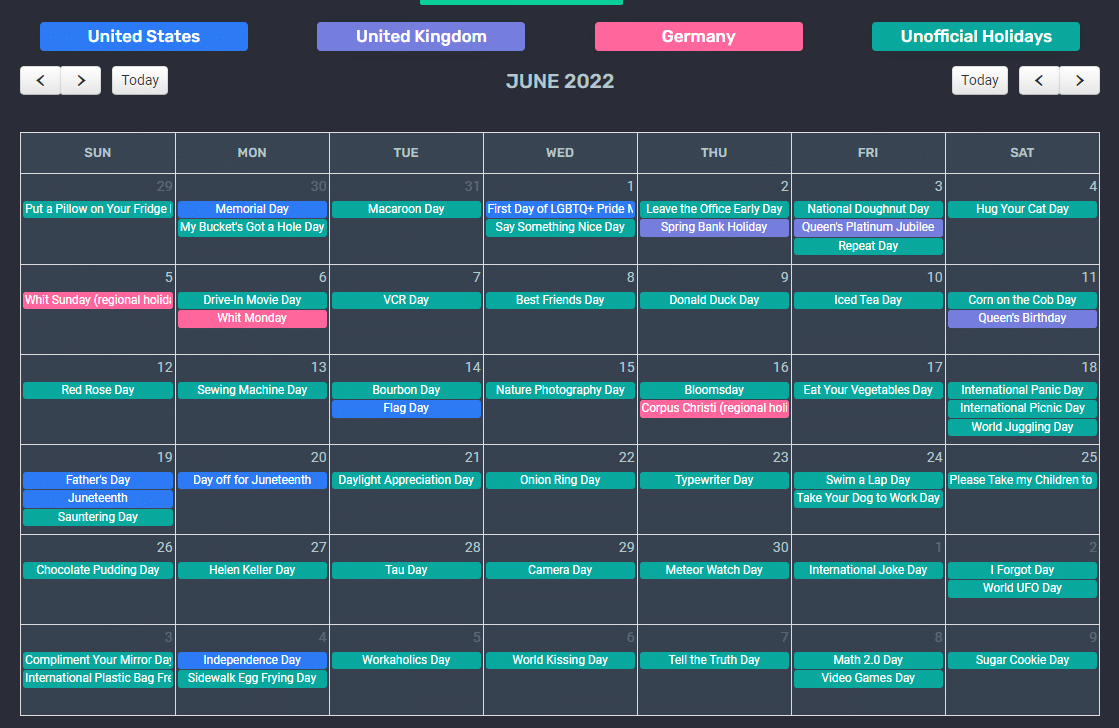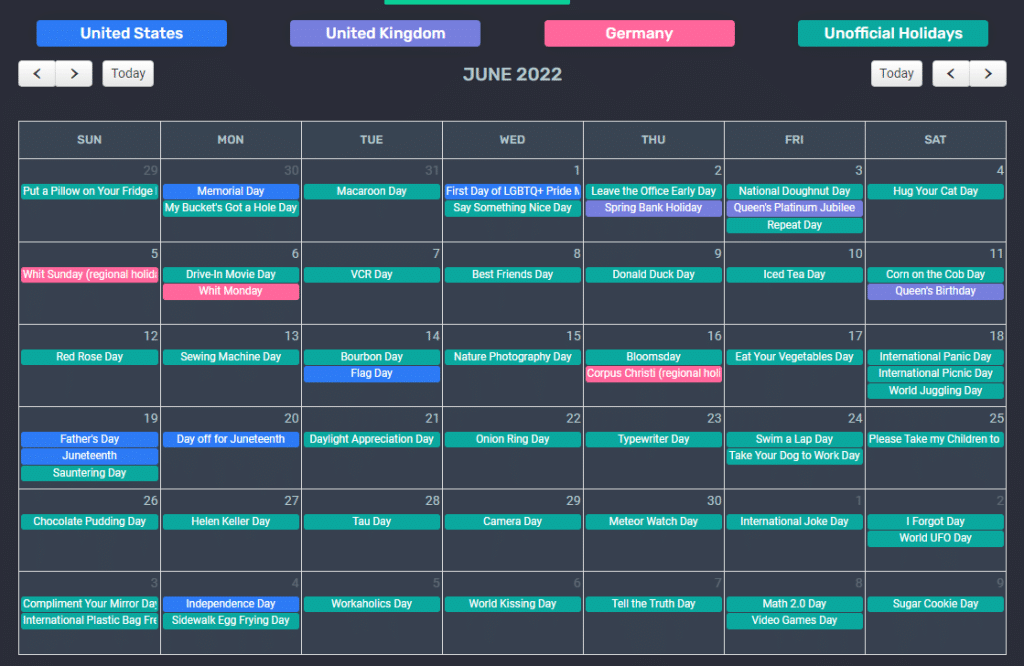 Another tactic to prepare for the summer season is to keep in mind all of the important holidays during this time period. They have always been a strong selling point on Merch by Amazon. By creating your designs specifically for popular holidays, you can capture a significant target audience. This strategy won't lead to long-term financial stability. However, it's a great way to take advantage of a huge demand wave from customers at a certain point in time.
Summer Season Popular Peculiarities For Merch By Amazon
Now that we've laid the foundation, it's time to look into the actual Merch by Amazon peculiarities that stand out during the summer season.
Merch Type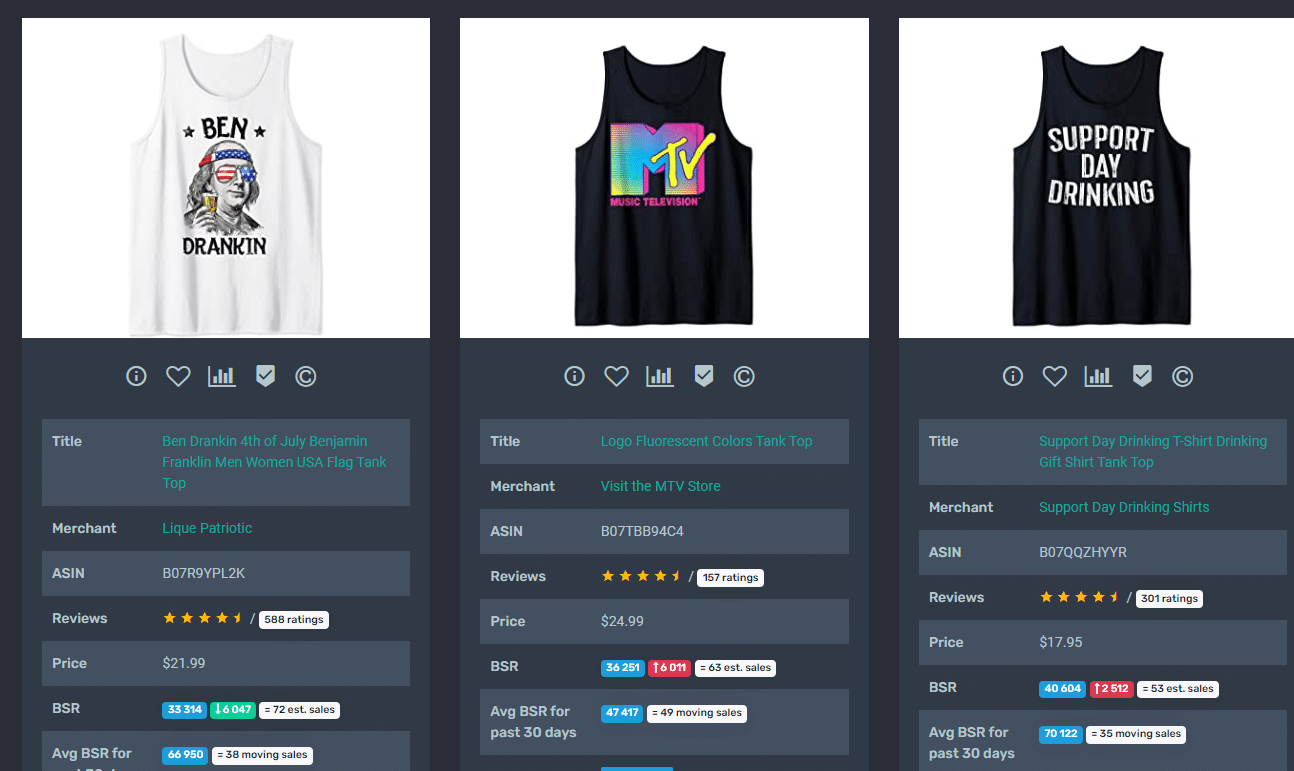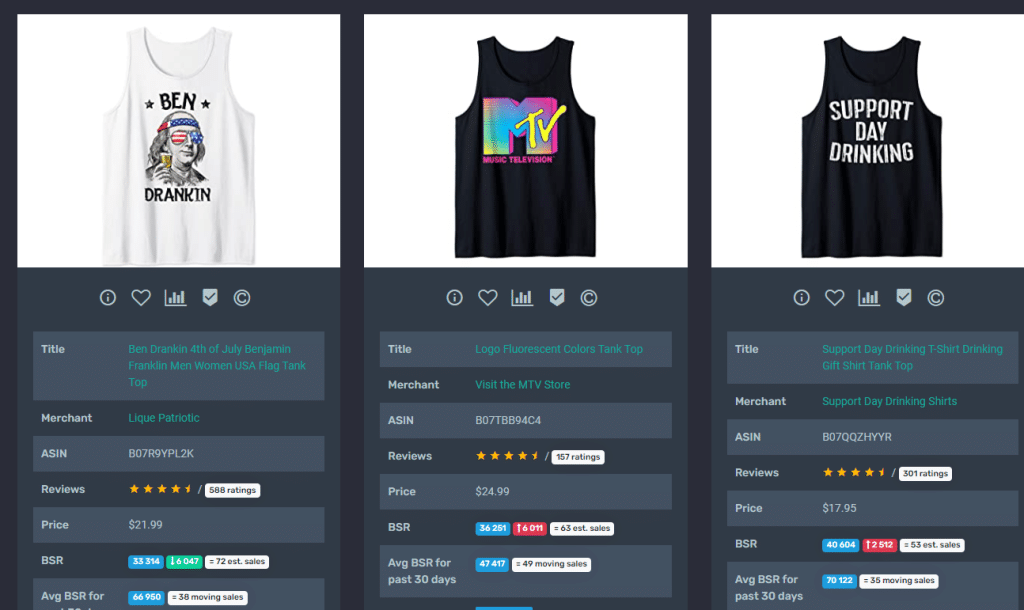 Currently, there are a total of 12 different merch categories you can exploit on Merch by Amazon. T-shirts and tank tops are among the most popular ones during the summer season. This is completely natural due to the warmer temperatures.
That is not to say that products like hoodies and raglans are not purchased during this period. It simply means that t-shirts and tank tops are dominating the sales charts.
Themes & Niches
Some of the most popular themes during the summer season are related to popular holidays. We'll look at this in the next section. However, there are also other successful themes to explore, like vacations, beach trips, and others. To get an idea of what summer-related products sell best, we used the Merch Hunter and searched for the bestselling listings using the keyword 'summer'.
From the results, we saw a number of recurring themes:
School's out for summer
Vacation mode
Fruits
Flowers
Camping
For example, by looking at the historical BSR of the 'Schools Out Forever Retired & Loving It Funny Summer Teacher T-Shirt', we can clearly see how sales changed right before the start of summer. In February, the listing had a BSR of 571,127, while on May 16th it dropped to 48,032. Why? Because this t-shirt's design takes advantage of one big summer-related event – the end of school.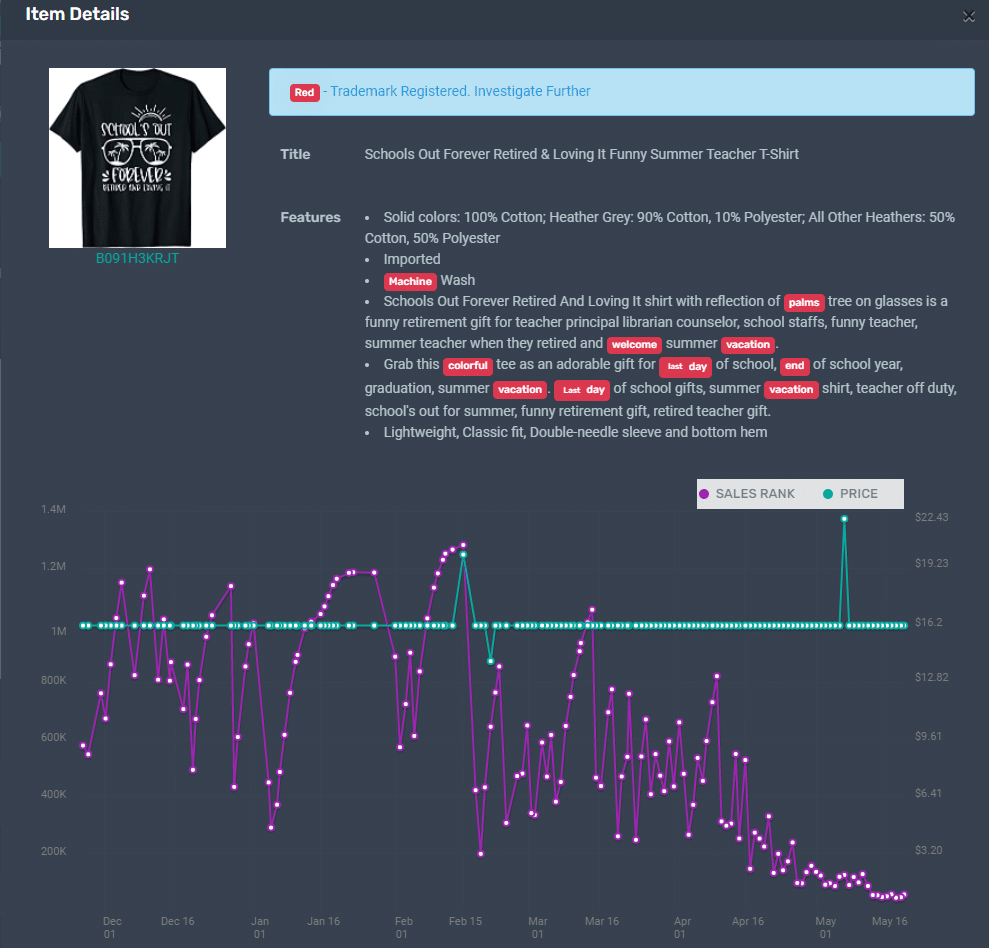 Colors
Naturally, there are also color specifics when it comes to summer-related designs. Most Sellers who have created summer-based listings focus on bright colors like yellow, green, pink and purple. As with most other t-shirt designs, the base color is usually darker (black or navy blue). This enables the bright colors to pop out and grab attention in an instant.
For instance, one of the bestsellers that we came across from our research of top-performers using the keyword 'summer' is the 'Hello Summer Vacation Ice Cream Popsicle Ice Lolly T-Shirt'. This t-shirt design uses six different colors – pink, red, orange, yellow, blue and green. Its base color is black. Overall, it creates a nice sense of warmth and playfulness.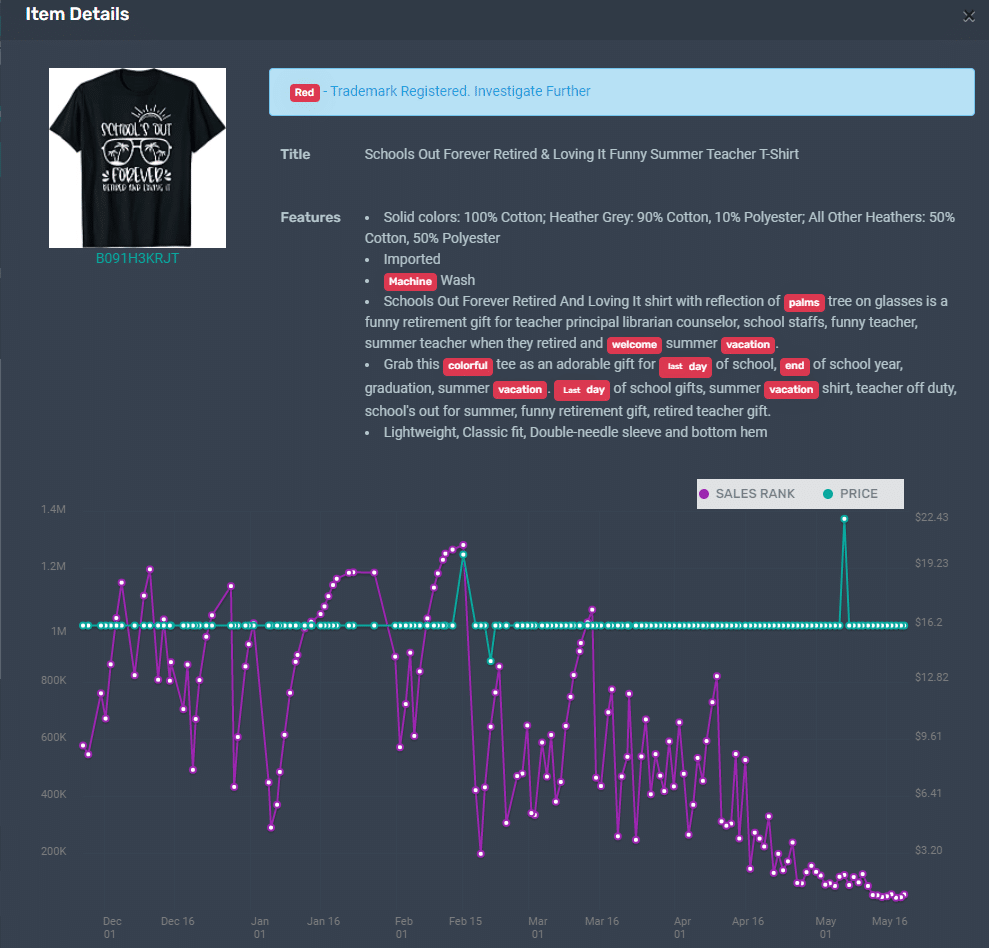 Holidays
We mentioned earlier that peeking into the Merch Calendar can come in handy when preparing for the summer season. Some of the most popular official holidays during the summer months include Father's Day, Memorial Day, Flag Day, and Independence Day. By exploring the Merch Archive, we could clearly see that these holidays influenced sales.
For example, on the 30th of June 2021, the first 21 of the top-selling listings on that day included the American flag and were centered around the 4th of July. This is a clear sign that if you want to grab such opportunities, it's vital to have your designs ready for sale in advance.
Creating A Summer Season Seller Strategy
Great, you are now familiar with some of the peculiarities that make up a successful summer design on Merch by Amazon. But what tips can you use to improve your own Seller strategy and get ready for summer? Let's look at all of the factors that you need to consider.
Use bright colors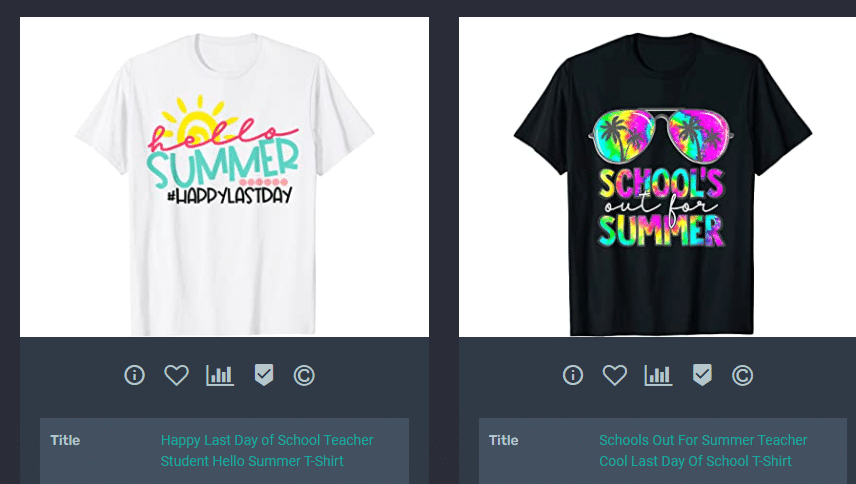 When it comes to creating a summer season Seller strategy on Merch by Amazon, there's one place you can't go wrong – bright colors. If you look through the top-performing merch designs on Amazon during the summer period, you'll notice that the majority focusses on yellow, pink, bright green, orange, and other vibrant colors. Why? Because this style fits in perfectly with the summer vibes of beaches, vacations, and cocktails. Adapt your designs to fit these summer trends and watch as your sales volumes fly off the roof.
Take advantage of holidays and themes
If you want to sell more designs during the summer period, you should focus on strategic decision-making. We've already mentioned the importance of holidays and different summer themes for landing sales. The bottom line is that you can't attract buyers looking for summer-related designs without focusing your listings around a certain topic, niche, or holiday. There is plenty to choose from and the good news is that you have Merch Informer as your reliable right hand.
Optimize listings with the right keywords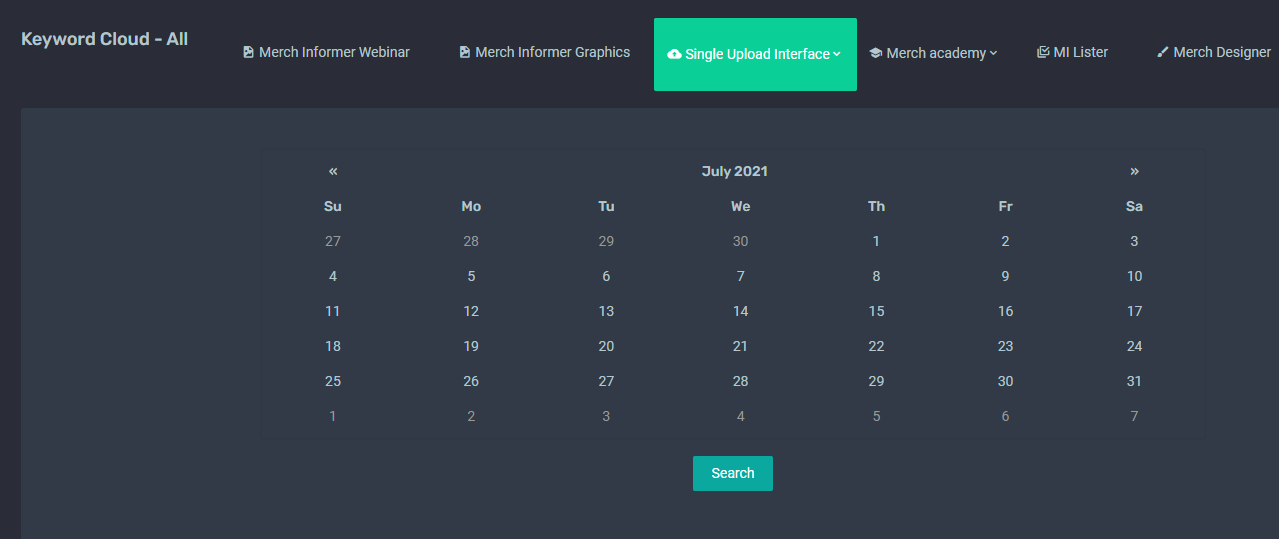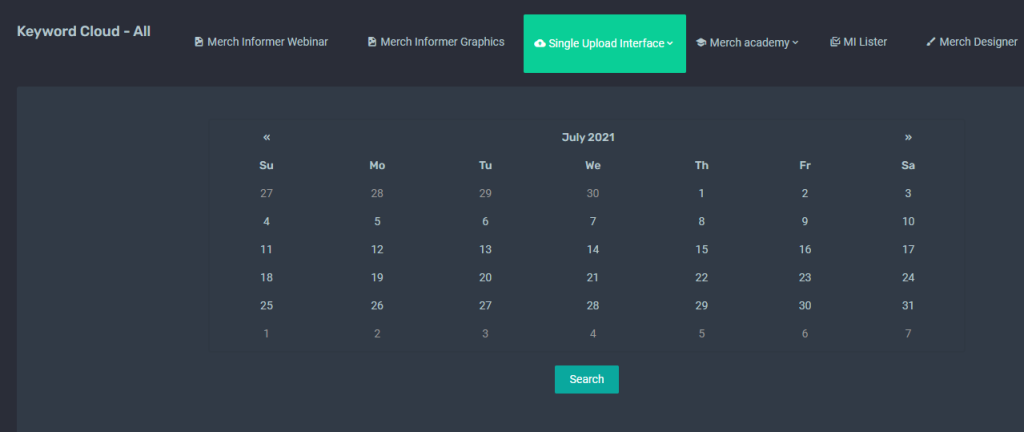 To turn your summer designs into movers and shakers on Merch by Amazon, you'll need to optimize them with relevant keywords. Choose summer-related keywords with a high search volume. This will help you easily get in front of the right buyers, especially if the competition for the chosen keywords is low.
You can use Merch Informer's Keyword Cloud tool to get ideas. It will help you travel back in time and see which keywords were most popular on specific dates back in time. By discovering the keywords with the highest demand, you can create your listings around them and opt for higher visibility and more sales.
Create diversity
Listing one or two summer designs on Merch by Amazon is a good start. It will probably have some level of reward in terms of profits. However, if you truly want to make the most out of the summer season, diversify your designs. The more holidays and themes that you focus on, the wider your audience will be. It's no secret that a wider audience ultimately leads to more sales.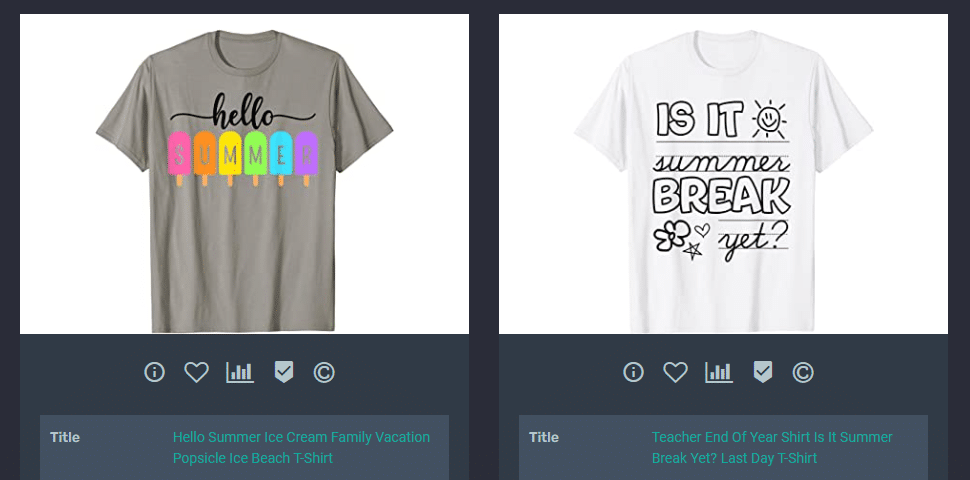 Don't focus on one summer-related theme only. Explore as many as you can and use your creative flair in combination with Merch Informer insights to create products that customers can't keep their fingers off.
Start early
Last but not least, don't leave your summer strategy preparation for the last minute. As we saw in some of our previous examples, timing is key. Most customers start searching for holiday-related designs a month or two before the actual holiday. Why? Perhaps they're shopping for a gift and they want to make sure deliveries won't get in the way. Whatever the reason, the fact is that your listings need to be ready and active well ahead of time. This will enable you to catch the wave prepared and boost your returns as a result.
In A Nutshell
Seasonality does impact Sellers' sales volumes on Merch by Amazon. The summer season is one of the opportunities you can use to your advantage to score more sales and enjoy more popularity. Start adapting your strategy early and make the most of the upcoming summer season.