Merch Informer – COVID-19 Update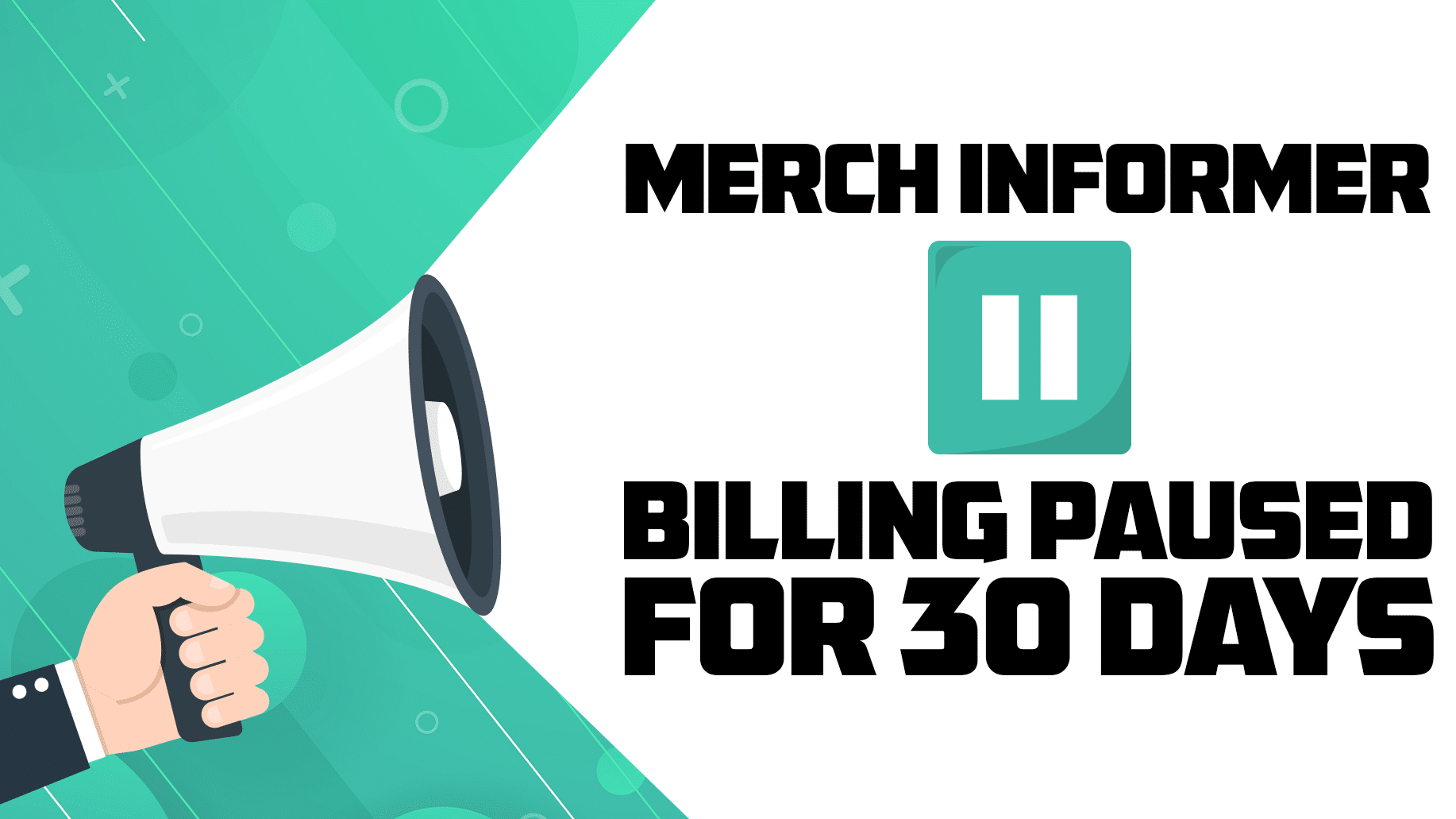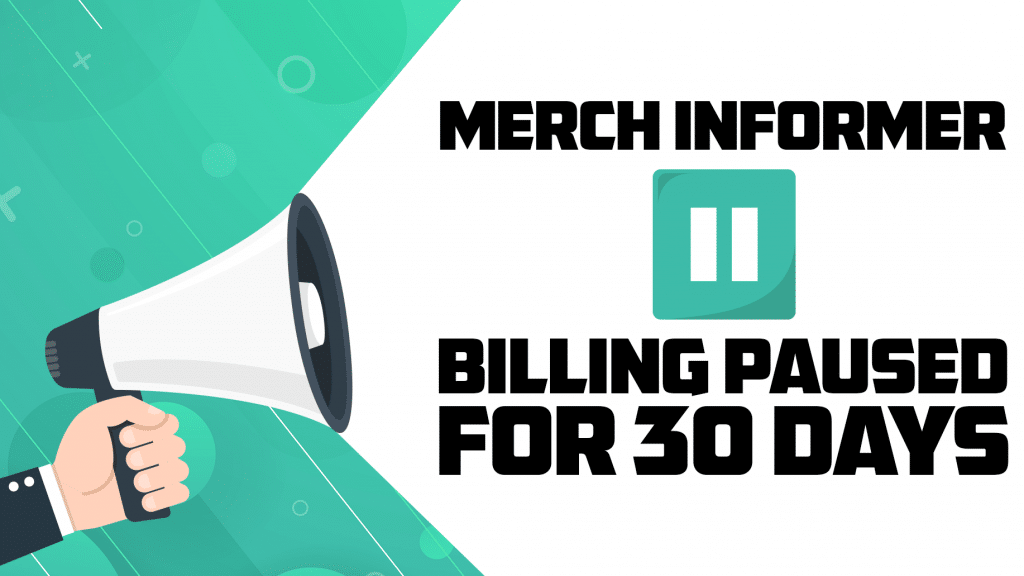 Hello Merch Community,
With the news dropping yesterday in the Merch Dashboard that they have suspended print operations in the USA due to COVID-19, we have decided to take action.
Currently we know a few things.
First, the USA print fulfillment centers are completely shut down while the EU print fulfillment centers remain open for the time being.
Second, EU products remain available for sale but all Merch products on the US market are unavailable and some may be disappearing from search (as you may have started to notice).
Third, publishing to Merch by Amazon has currently been suspended. There is no current way to upload your designs to live status nor is there a way to upload new products and save them in draft.

We know how hard this is to hear. Many rely on Merch income to pay their bills while others rely on Merch as a way to supplement their 9-5 job. With stay at home orders going into place all across the country (my state included), as well as around the world, the last thing we wanted to see was Merch shut down operations.
We have decided at Merch Informer that we want to help in any way we can.
In order to relieve some financial burden during this stressful time and allow you to focus on keeping your families healthy and safe, Merch Informer will be extending all due dates for monthly billing by 30 days. We will also be discounting all yearly subscriptions by 30 days.
This will effectively pause Merch Informer charges for the next month. After 30 days, we will re-evaluate the situation.
On top of making this decision, we have also decided to open up Merch Informer to everyone to assist in building out their business assets while at home.
https://members.merchinformer.com/register-no-credit-card
While research will be limited as our sales ranks start to plummet, we can still create new designs inside of the designer, check on trademarks, and upload to other platforms that have their fulfillment centers up and running.
What This Means For You
If you are a current monthly Merch Informer subscriber, your billing date has been extended by 30 days as we wait for news on when Merch by Amazon will resume operations
If you want to build your business assets during this downtime, we have opened up Merch Informer to everyone over the next month to give access to tools and resources in order for you to stay productive and get ready for when things go back to normal
What This Means For Your Business
If you are currently running AMS ads for any of your Merch products, go and turn them off immediately. Any money spent here would be wasting it as products are no longer available for purchase
Sales will go down as only the EU fulfillment centers are operating. I would suggest taking this time to evaluate what designs you have that have been great sellers, and looking at other platforms that still may be operating for the time being
When this is all said and over, this could level the playing field in competitive niches. Think about the strategy you want to use and put into place in order to recoup money lost during this shutdown. The work you do NOW, could pay off well into the future
As some of you may or may not know, we have had several discussions with the Merch staff during this situation on what is going on. I will be going live TODAY to go over what was mentioned above and answer any questions that you may have.
If there is anything we can help with, please don't hesitate to ask. If there is anything that you want to learn about, drop it in the comments.
As much as this situation stings for all of us, we will get through it and come out the other side!