Merch Informer Products Designer Has Added Saved Designs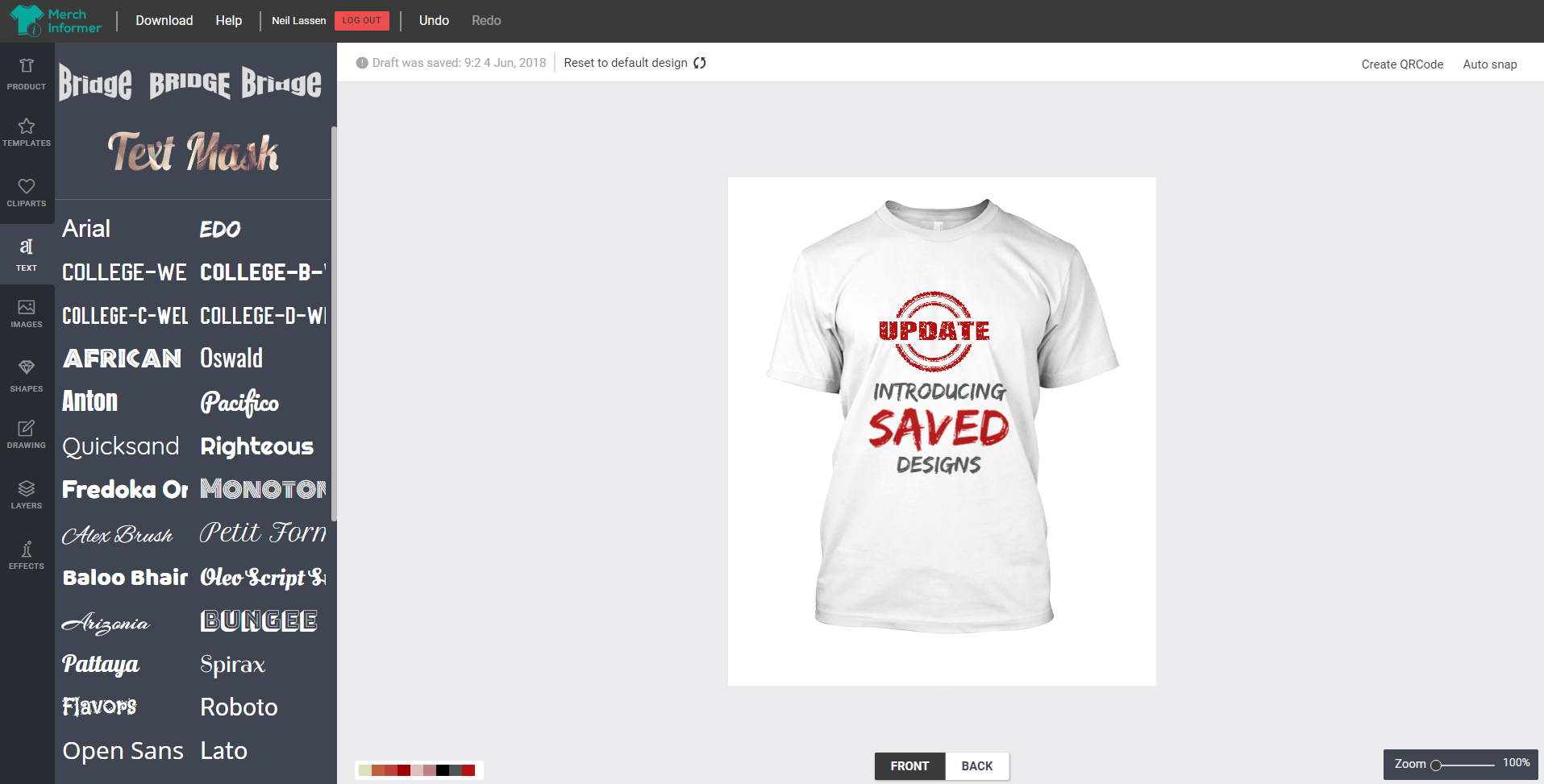 Merch Informer Products Designer has ADDED saved designs!
Since we launched the designer a few weeks ago, the number one thing people have asked for is the ability to actually save designs so they can come back to them.
Some wanted to scale their design ideas, some wanted to make tweaks later, and some just wanted the convenience.
We listened and the feature is now LIVE!
The save design feature will only work on the computer that you are using at the time and not cross devices.
How To Save Designs
Step 1: Log in to Merch Informer Products Designer
Step 2: Create a design or a design template that you want to edit in the future.
Step 3: Click File –> Save to My Designs

Step 4: Open your saved designs on the same device by clicking on "Designs" in the top menu.

This is just 1 update of 2 that we are working on. Something much bigger is coming!
Can you guess what it is?