Merch Informer Trademark Protection Plugin Released
We have finally released the most comprehensive trademark protection that you can have for your Merch by Amazon account. Merch Informer has always been dedicated to helping you save time, maximize your profits, and make your life easier. Today, we are changing the game!
Grab the plugin here: https://chrome.google.com/webstore/detail/merch-informer-trademark/aakigomphmlnijlfonlhcobonfhfipoi
This Chrome plugin is powered by Merch Informer and will check every single word, every single word/phrase combination, and line by line EVERY SINGE WORD of your Merch listings.
This all happens from your Merch by Amazon upload page, which means you never leave the page.
Not only does this save you valuable time going back and forth to the USPTO TESS page (which is exactly where we get our data for this plugin!), but it keeps your account safe by identifying words and word phrases you may have skipped in your search process.

Let's go over an example to show how you are never going to miss a phrase in your bullet points ever again.
Merch Informer Trademark Protection In Action
The first thing you need to do is simply upload your design and fill out all your information.
Once you get to the last page before you are about to submit, you will see a new button on your page: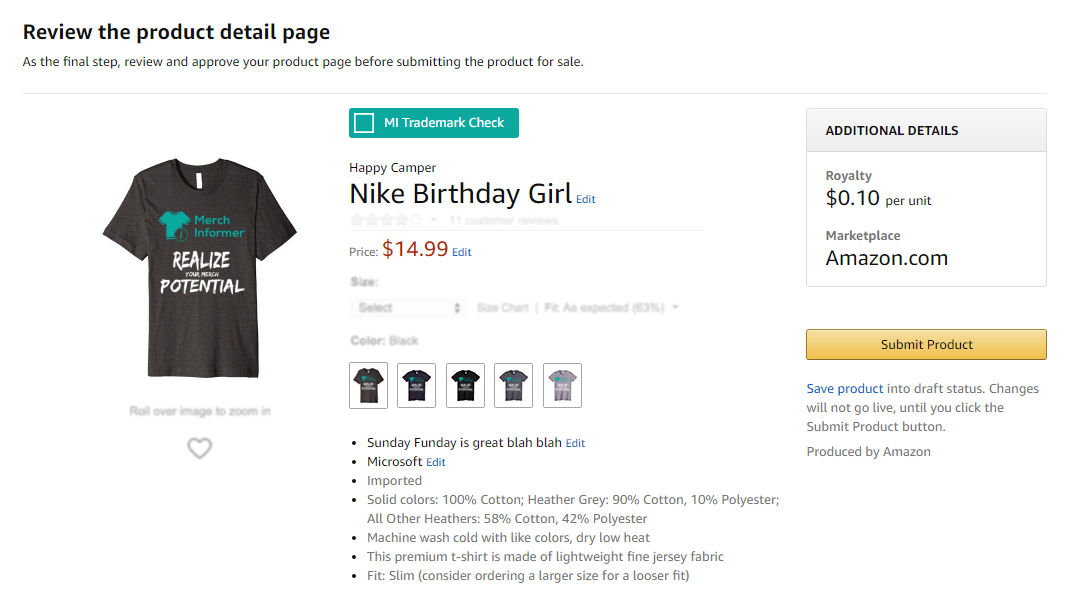 Now as you can see, I have put in some trademarks for the brand, title and bullets for example purposes.
Before you submit any shirt, make sure you click on the MI Trademark Check button. This will search your entire listing for any trademark issues.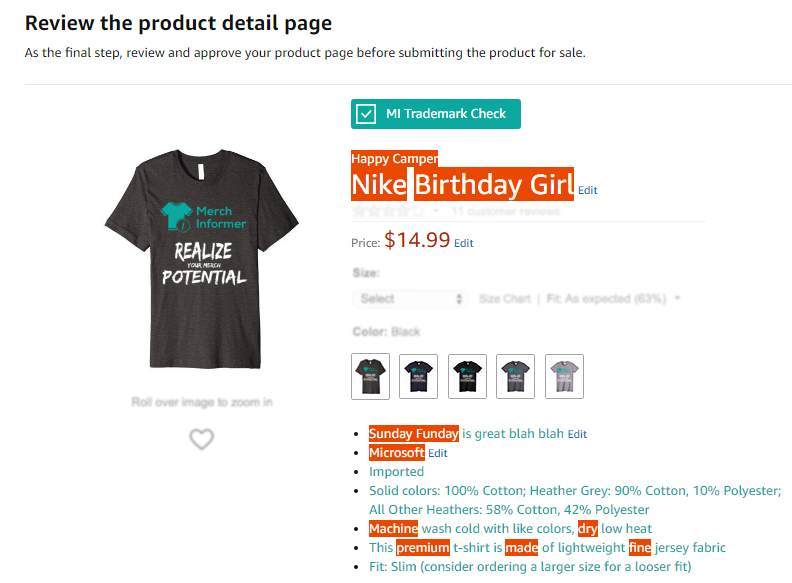 Once you run the check, each line will become clickable and highlighted so you know where the problem areas are.
Simply click on the line you want to dig more into:


From here, all the trademarks with their serial numbers, registration numbers, and type/status are displayed.
Need more information on a trademark? Simply click on the serial number which will bring up the USPTO page:


If you check the goods and services, you can see that this is for the 025 category:



Currently, this will only check for the 025 category, so keep that in mind. More categories may be added later.
The Merch Informer Trademark Protection plugin ALSO works on any front facing Amazon page: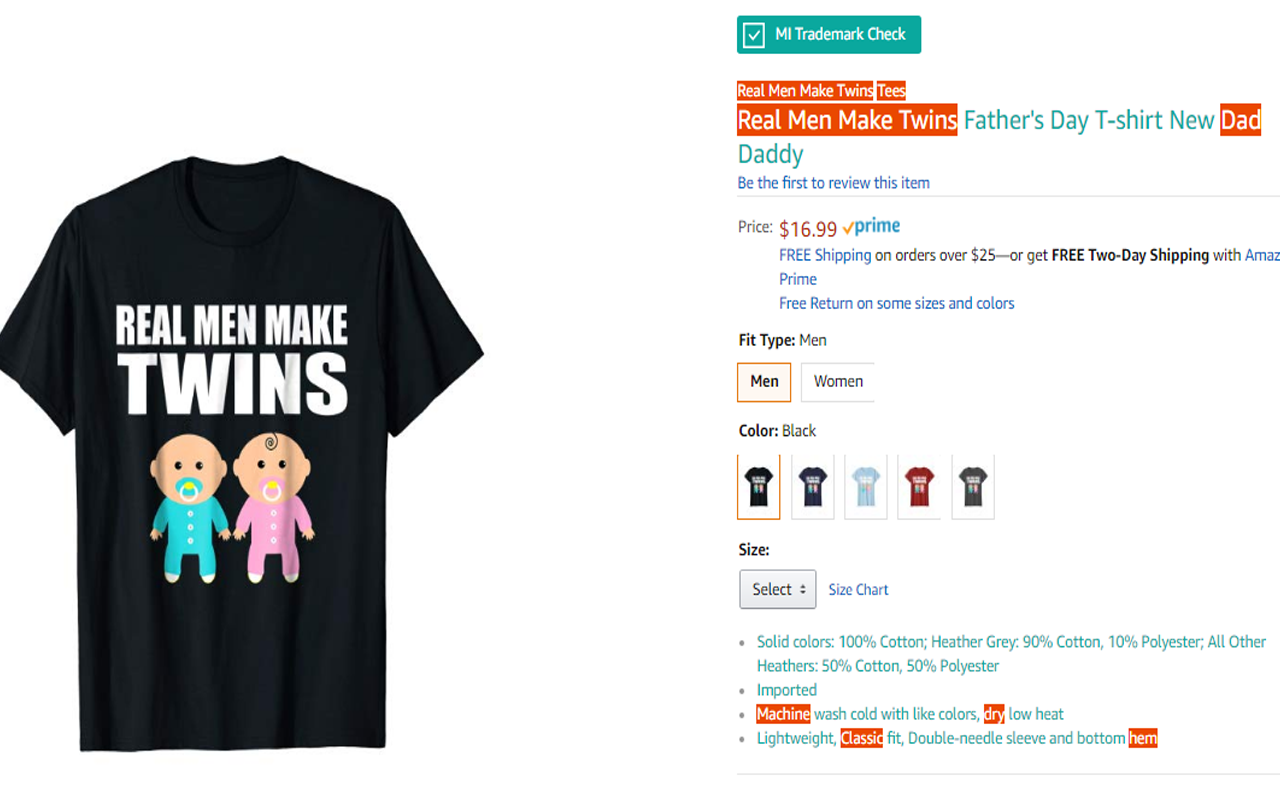 Wrapping It Up
This chrome plugin for trademark protection is absolutely free for everyone. If you want it to work in the back end of your Merch Account you will need a Merch Informer account to log in with, but this plugin will work on ANY plan that we offer.
Stay safe out there and let us know what you think in the comments below!