Sell Your Amazon Merch Designs On Etsy With The New Printful Integration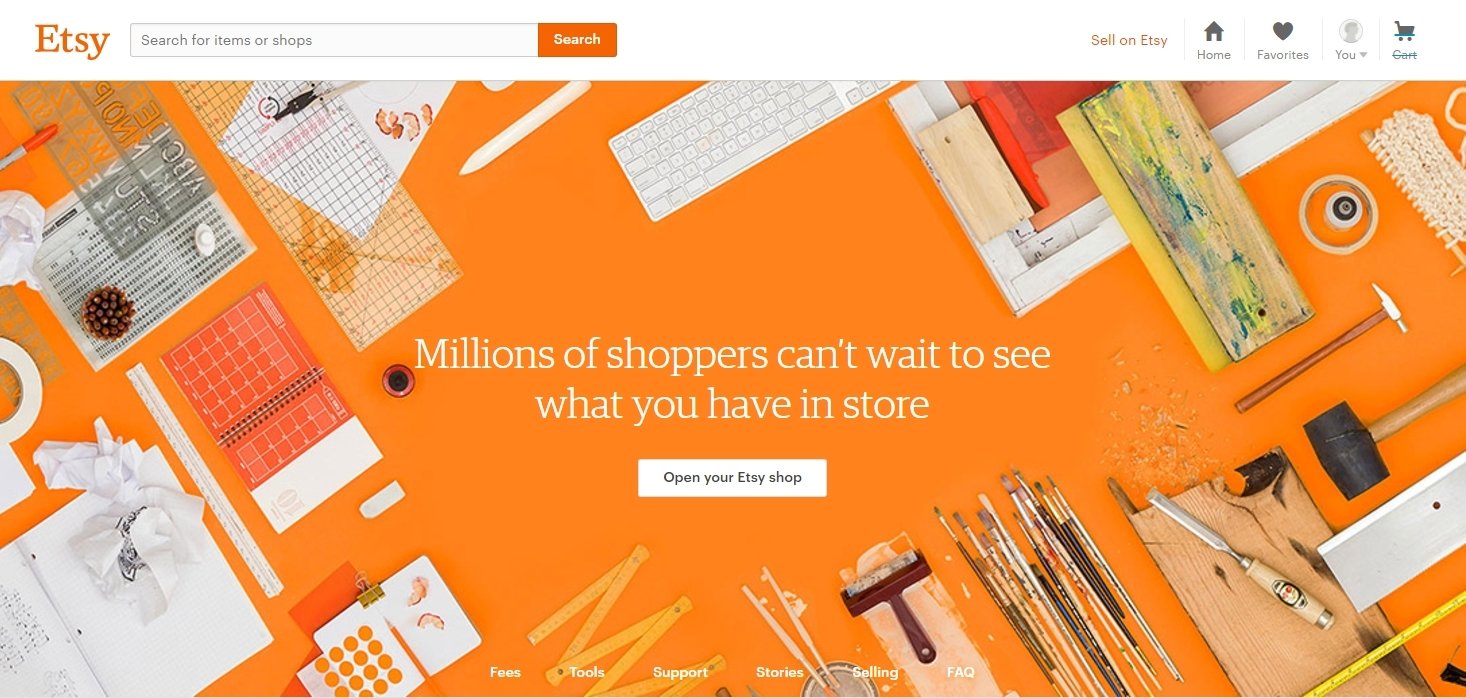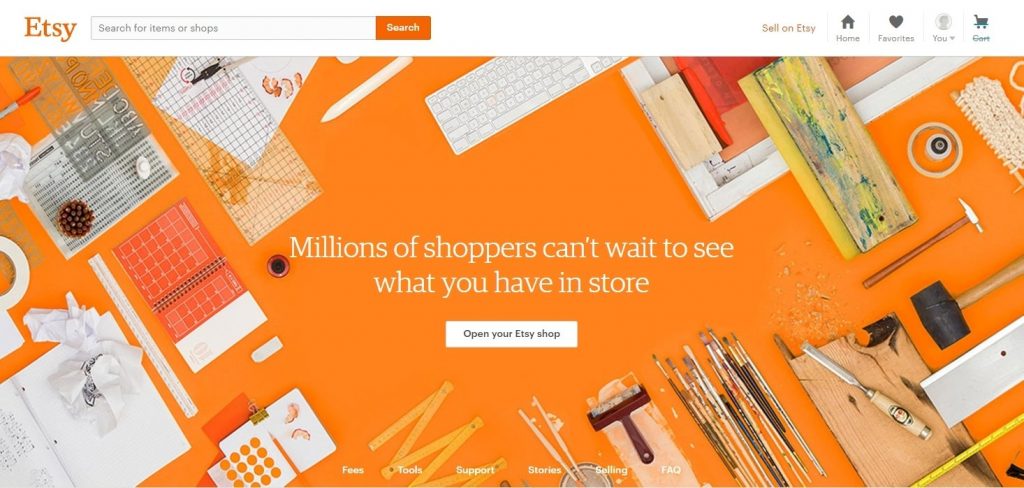 When we all jumped into Merch by Amazon 2 years ago, we had no idea how far the rabbit hole went! As some of you know, we stayed away from the Merch space because it seemed that everyone was starting a t-shirt business and that most of those failed. This ALL changed when Merch by Amazon came out and it became obvious that a winning strategy was creating great designs for a market that was already there and hungry for our products. If we did not have to figure out how to market the shirts outside of a platform (like Teespring), and customers would just find products organically and purchase them, this sounded both lucrative and easy! After making hundreds of thousands of dollars through Amazon, we finally decided to take a look at some other markets that follow the same principle. Lots of traffic, and hungry buyers!
This guide is going to go over the most untapped market outside of Amazon that hardly any Merchers or FBAers are taking advantage of. This amazing platform is called Etsy and it is just as easy as Merch by Amazon is. In fact, it might actually be a bit easier in terms of uploading and optimizing your listings. There is already a built in market, and they love spending money.
Every internet entrepreneur loves to look for the next big thing and I think this might be it. This is going to be a lot of work to get everything up and running properly, but it is well worth it. You see, the majority of people doing Merch or FBA are focused strictly on Amazon and most of them do not look outside of the organic traffic. Etsy is the perfect platform to tackle because there is already a market, they have their own organic traffic, and you can re-purpose the SAME designs you already have created to sell to a new audience. You can also put them on products that Merch does not have available (hoodies and tanks anyone?). Put in the work with me and lets get into every little detail!
What Is Etsy?
I have known about Etsy for years now and have even purchased a few gifts on the platform. From their blurb on Google, they say that they are a peer to peer eCommerce website focused on handmade or vintage items and supplies as well as unique factory-manufactured items.
Putting it simply, Etsy is a marketplace for handmade goods and unique items. This generally includes jewelry, home goods, and lots of novelty items such as t-shirts, beach towels, hoodies, leggings, and anything else you can think of.

Since Etsy started out as just being hand made items, their audience views all the goods as super high quality and they are willing to pay for that quality with their wallets. Recently, they have accepted production partners allowing you to list your print on demand products as long as you disclose that is how they are being made.
The best part though? Items that sell well on Amazon do EXTREMELY well on Etsy! Different audience, same goods, more money!
Why Etsy?
Etsy has been around the block and is eleven years old. They are growing rapidly with a reported 33% revenue growth, and they get a LOT of traffic!




While other methods such as the Shopify integration with Amazon allow sellers who are not on the Merch by Amazon program a chance to sell on Amazon, these products are not prime eligible and thus suffer a bit in the results (although it is still lucrative).
With Etsy, you are not competing with Amazon sellers. Because they are considered a smaller market outside of Amazon, Amazon sellers are not even considering selling on this platform, which means a massive opportunity for you!
There is ZERO barrier to entry to this growing market.
You do not need to hold any inventory, you do not have to deal with Chinese manufacturers at all hours of the night, and you have access to their entire user base of customers.
If you are someone who wants to get into something that other sellers are simply ignoring or do not know about, Etsy is your ticket!




Before we get into the method, I want to give you some insight of how I came to know about this opportunity that we were missing. (Screenshot above from one of Joel's Etsy stores).
While I was in Seattle for a Merch by Amazon conference, I decided to share a room with a guy I had met only a month or two prior online. I knew he was doing well on Merch but did not often talk about his numbers. I figured this was the perfect opportunity to network with someone that was killing it in the space.
It was not too long ago that I thought conferences were an utter waste of time, but after my very first conference that I was invited to, I met a guy that explained a method outside of Merch that I tried out and ended up putting an extra thousand or so dollars in my pocket every month. From that point forward, I knew the value in a conference was not the content at the conferences, but the people you meet and talk to.
So here I was, sharing this room with this guy (Joel Barnett if I have not mentioned that yet), and we had to wake up the next morning really early to Uber over to the conference room at the hotel. I woke up pretty early (different time zone), and I see him laying on the bed on his phone, already awake.
I was pretty shocked someone would be up so early so I asked him what he was doing. "Fulfilling Etsy orders" I was told.
Curious as to why he would care enough to get up at 5am to fulfill Etsy orders, I had to ask about the market. I asked him why he would bother with that market at all when Amazon had so many hungry customers and it seemed like more work than it was worth to list on other marketplaces.
We got to talking about the entire process and his numbers blew me away!
Here I was focusing all my efforts on Amazon and meanwhile Joel was making thousands of dollars using the exact same designs he was using on Merch.
Joel told me about different print on demand services he was using (he used someone different than Printful, which is why he had to fulfill the orders himself), and the pros and cons of each.
When I got home, I put a plan in motion right away to scale up this side of my business and this is why I wrote this guide.
Even though the screenshot above looks to be a nice chunk of change, neither him, or anyone else I know in Etsy has been through a proper Q4 yet so this year should get interesting.
Use Printful To Sell Your Merch On Etsy!
A lot of you reading this are going to have at least heard of Printful. Generally, I found them much too expensive for the Shopify integration, but they are just perfect for Etsy. There are a lot of different print on demand platforms that you can use for Etsy. Some of them are automated while a lot of others one are not. This means that you would need to move orders back and forth when you make a sale. Since we like to make things nice and easy, we decided to go with Printful as the entire process is automated!
Here are some of the products you will have access to sell on Etsy:
Shirts
Wall Art
Hats
Mugs
All Over Shirts
Totes
Leggings
Pillows
Phone Cases
Sublimated Socks
Dresses
Skirts
Towels & Blankets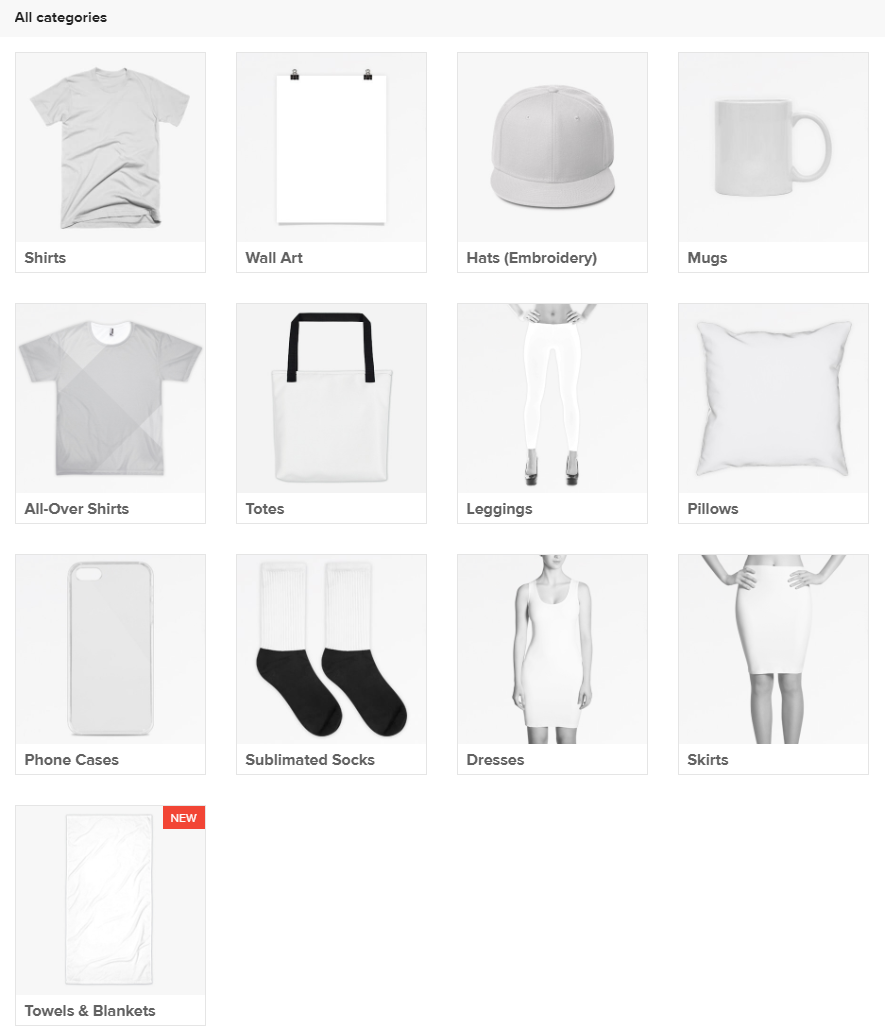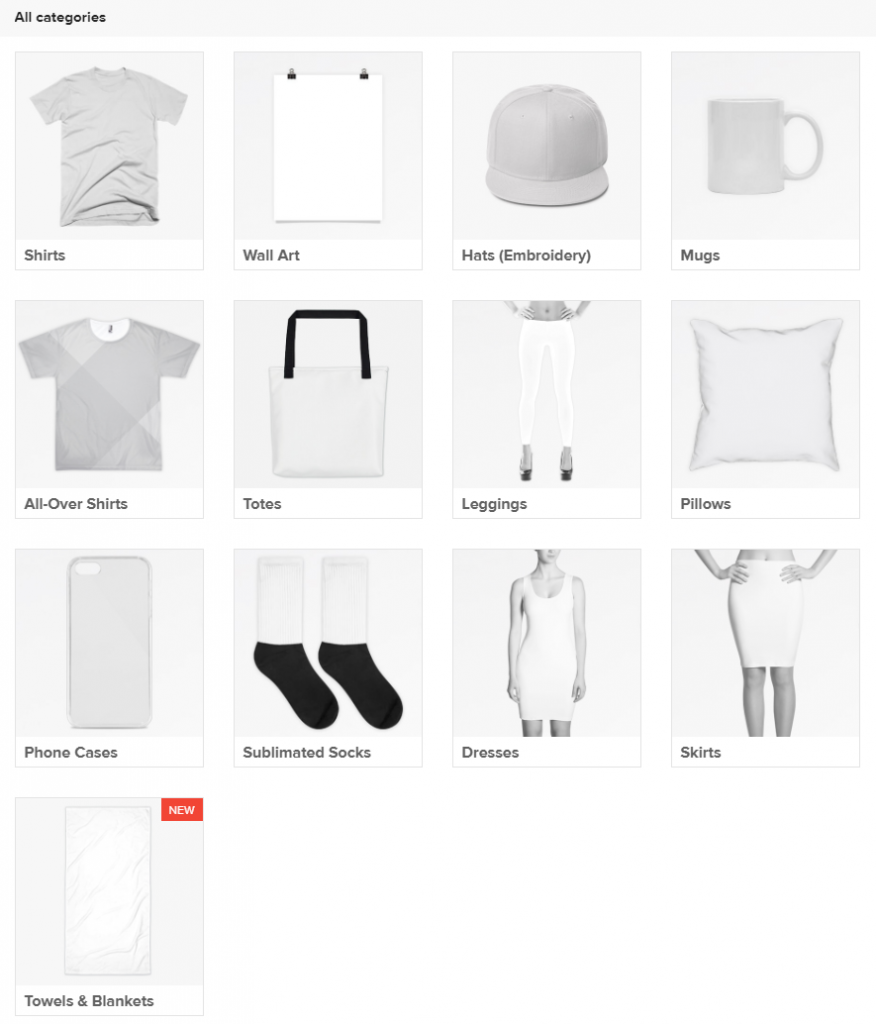 Lets get started with setting everything up.
Setting Up Your Etsy Store
The first thing you need to know is that Etsy charges per listing. It is not very much (just 20 cents), but to help you get started:
Click here to sign up for Etsy.
The link above will give you access to 40 free listings to Etsy so you can get everything set up and running for free right off the bat with some of your shirts.
It will bring you to a page that looks like this: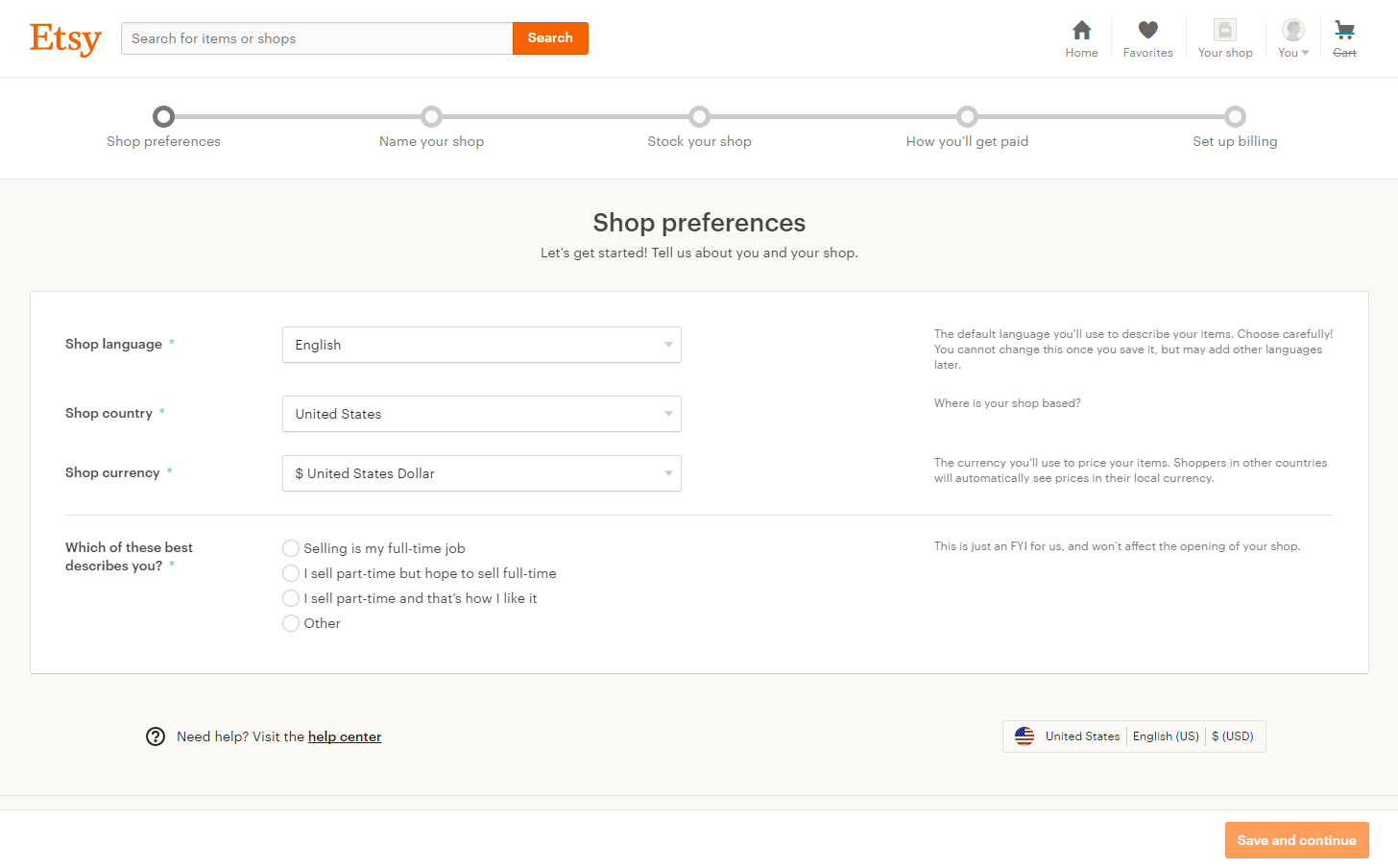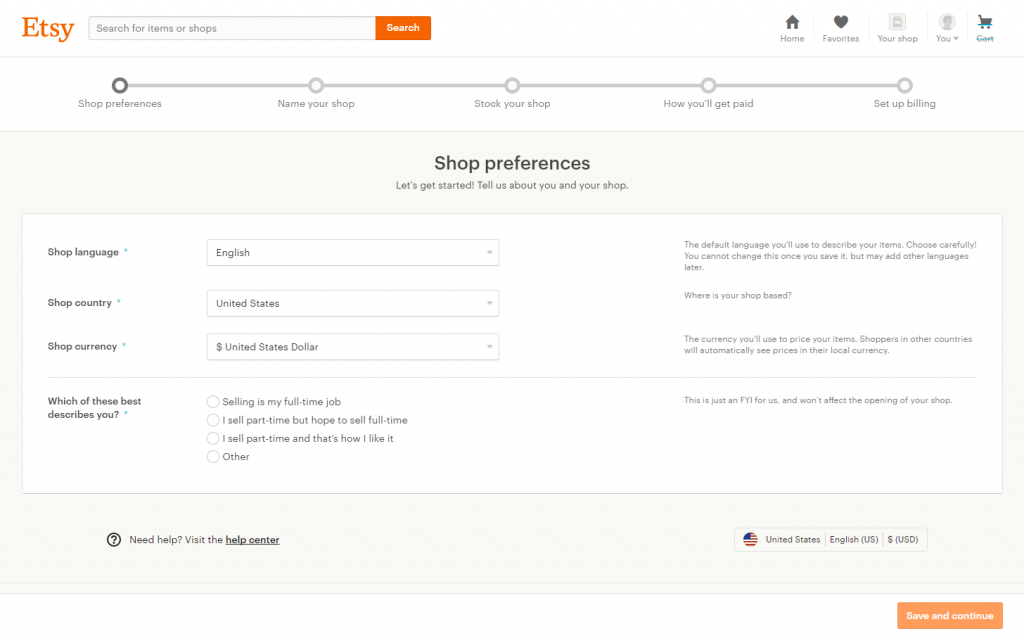 You must select what best describes you as a seller on this page as well as where you are from and what kind of currency you are dealing with. Once those are filled out, click on Save and continue.




The next page is where you are going to select a brand name.
Keep in mind that Etsy is a little different than Merch. All of your shirts are going to show up under the same shop here. This is similar to your brand, so make sure you pick something broad that you can put all your designs under. Etsy is a great channel to brand yourself and especially to make more sales. This can even be used before you get accepted to Merch by Amazon but also works great as a supplement to what you are already doing.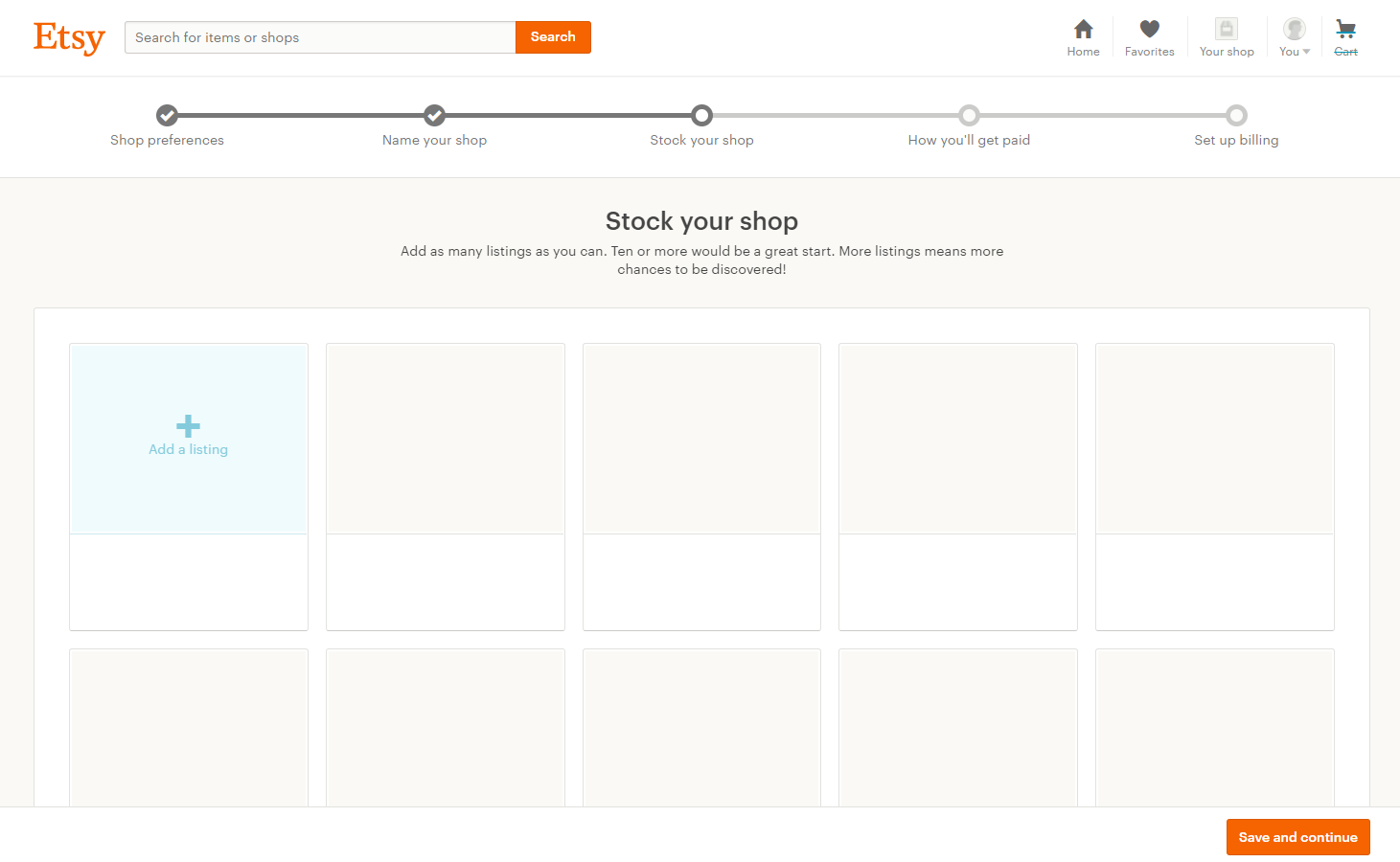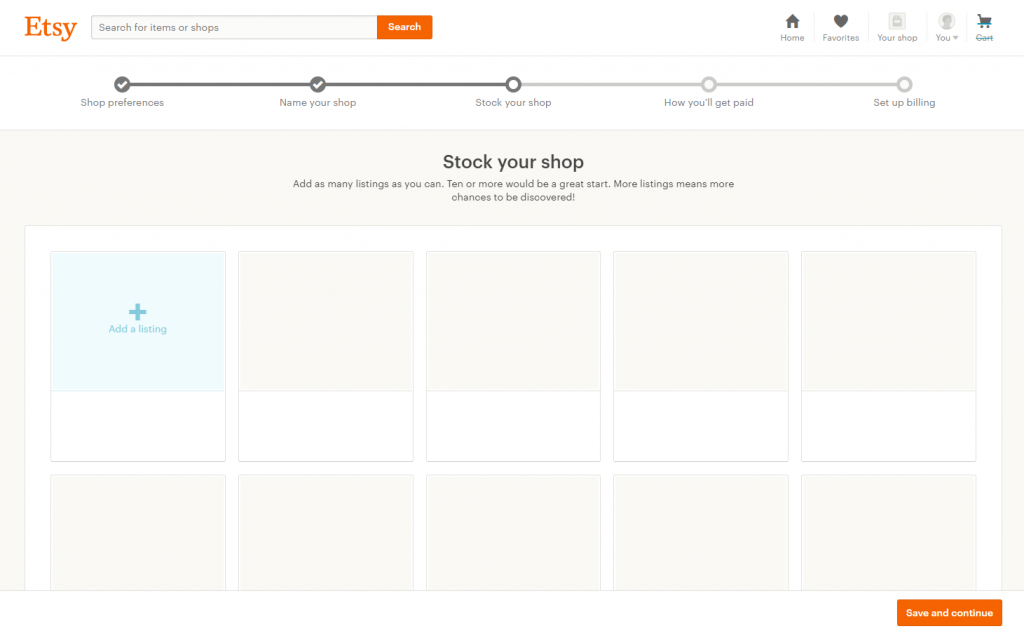 The next page in the process is going to ask you to add listings to your shop.
This threw me for a loop the first time I was setting everything up. You MUST do this step in order to get your shop "online". Once your shop is online, you can delete the product you are about to add and continue with the integration.
Select "add a thing" and go through all the steps in order to get a product online. Remember you will not actually be selling this product, but this will introduce you to the steps.
Once you have a product in your shop, it will look like this: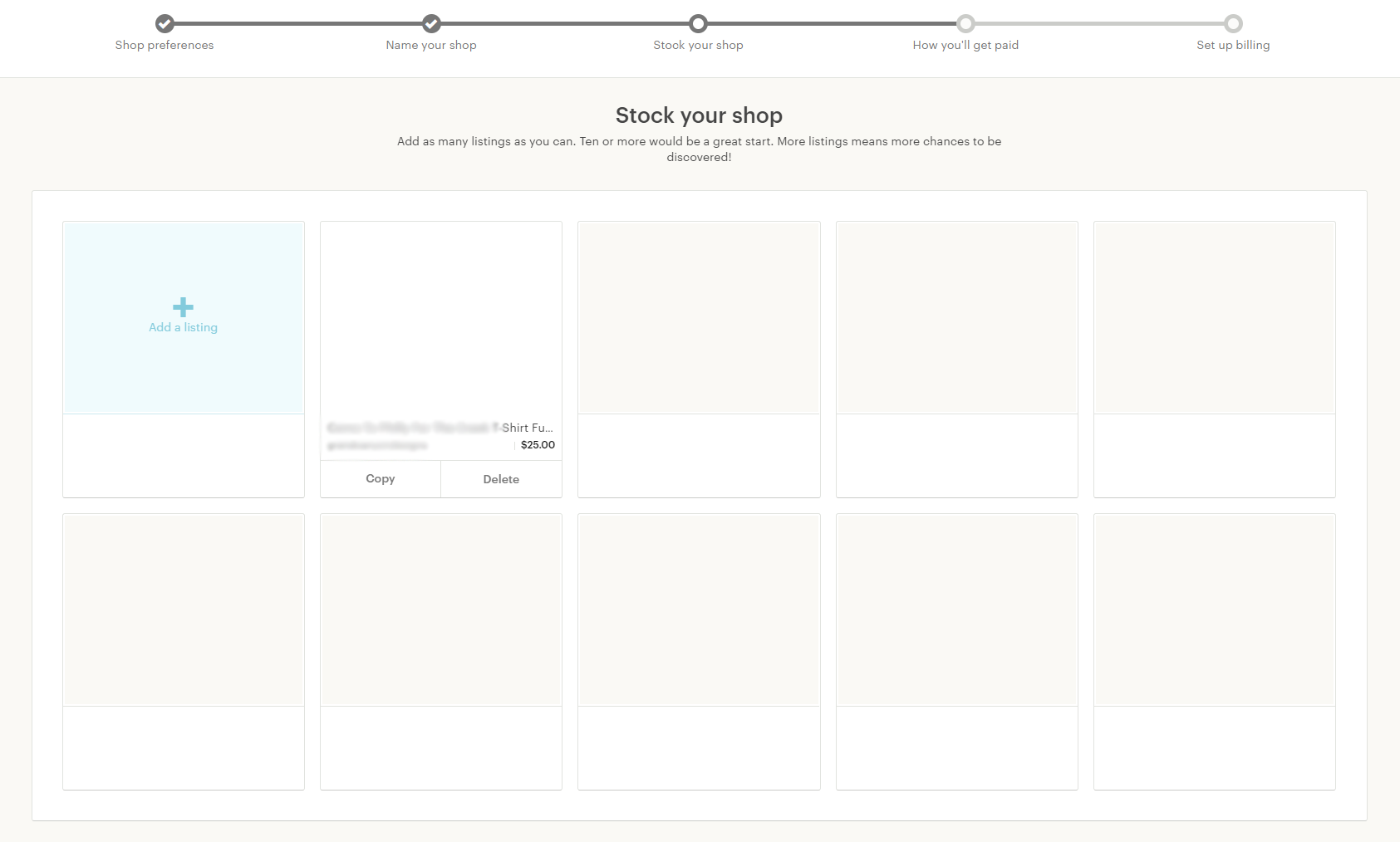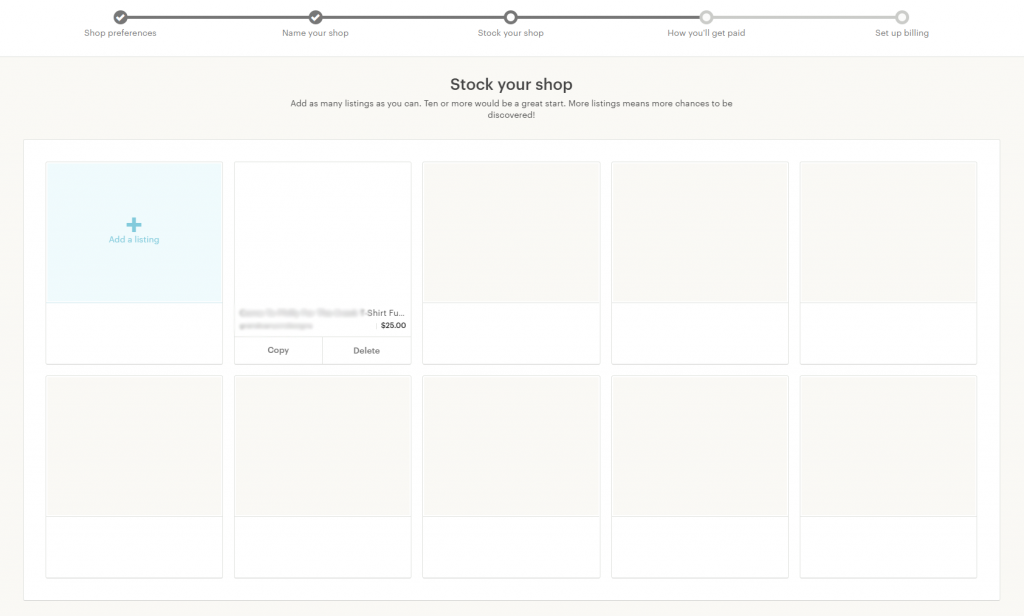 Click the button to fill out your banking information.



Finally, set up your billing with Etsy. This is how you will pay your bill for the listing fee (which you should not have to use for the first 40 if you clicked on the link above).




Now that you have a dummy product in your Etsy store, your store is officially online. Your billing has been set up and you have entered in a bank account where you can now get paid!
Since we do not want to go through each and every listing manually, we need to hook up Printful so that we can easily push products to Etsy and get them fulfilled without actually doing anything.
Setting Up Printful To Connect To Etsy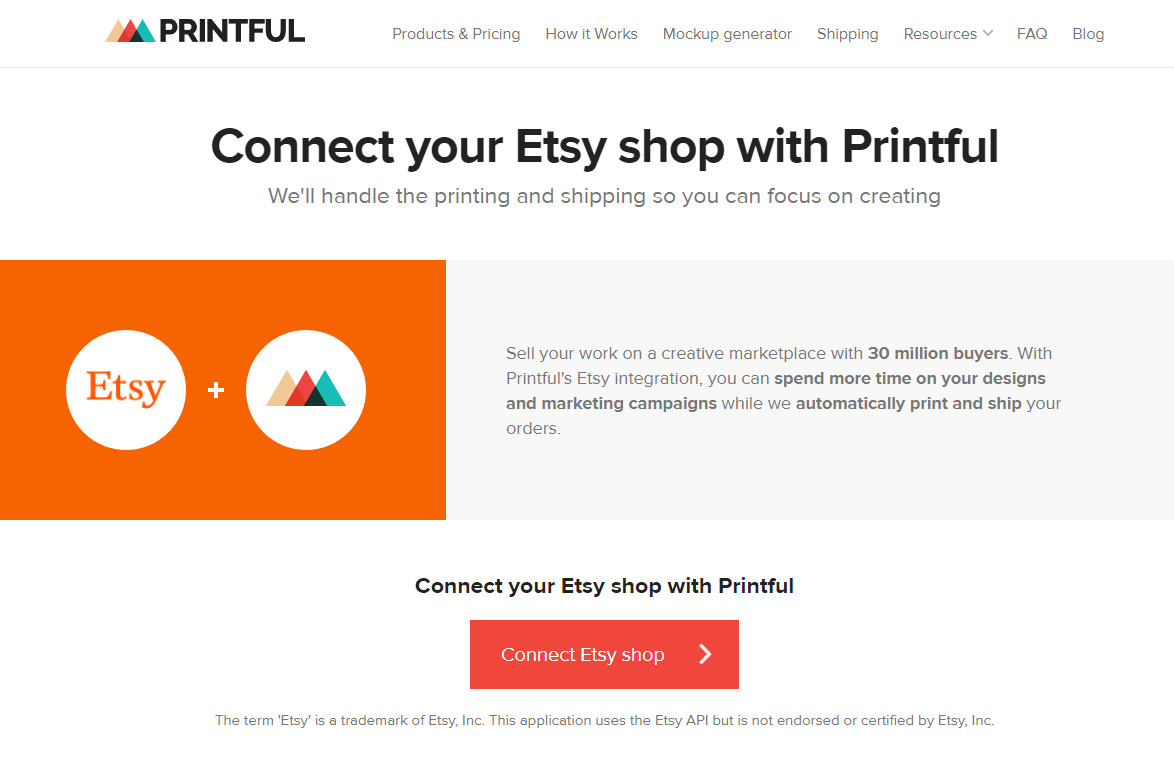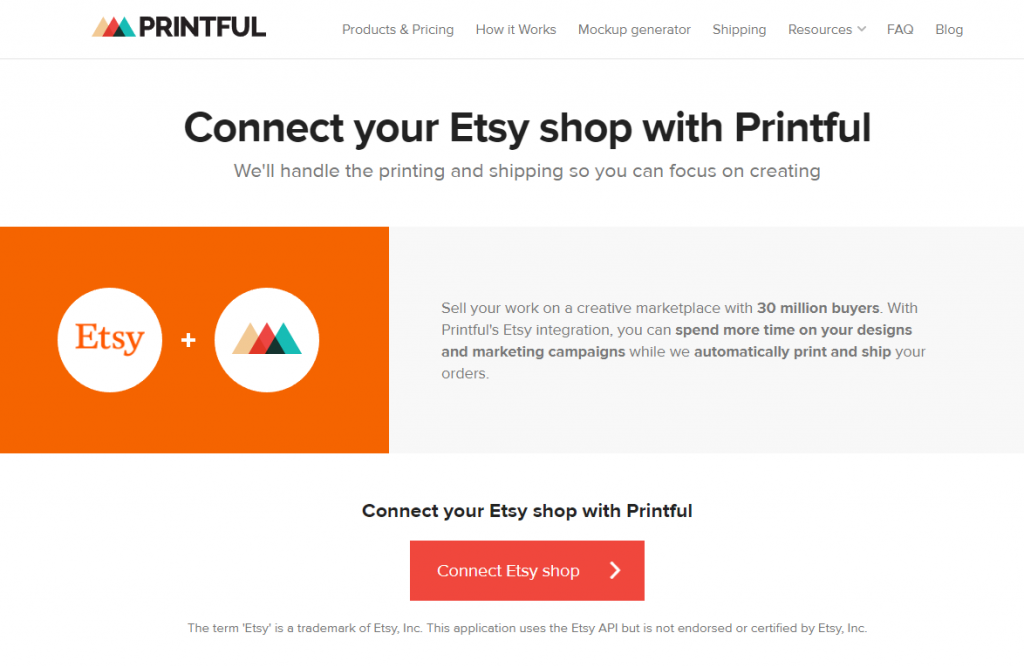 While you are logged in to your Etsy store:
Click here to sign up for Printful.
After you have signed up, click the link below to connect to Etsy.
The link above will look exactly like the screenshot. Click on the Connect Etsy Shop. It will ask you to quickly make an account for Printful, and then walk you through the process.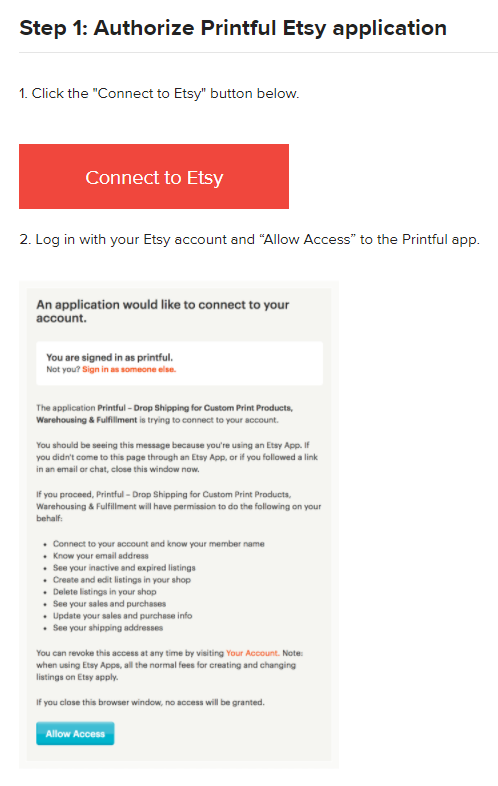 You will need to click on the big red button and then allow access.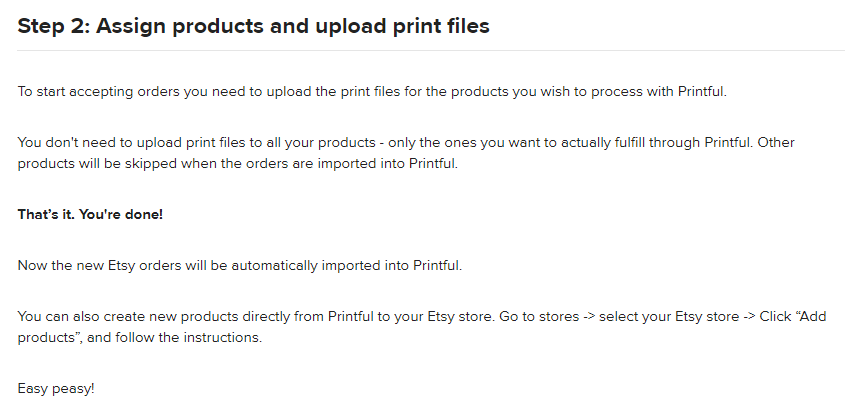 When you click on the button at the bottom of this page, you should see something that looks like this while everything integrates together: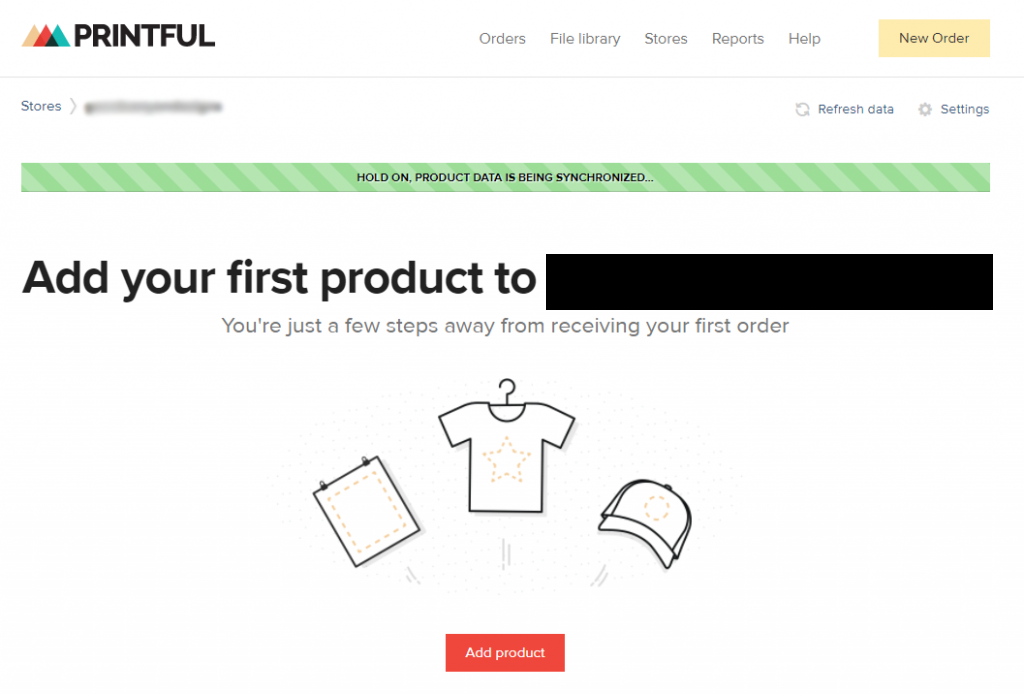 Once this has completed the steps in the green bar you will see this: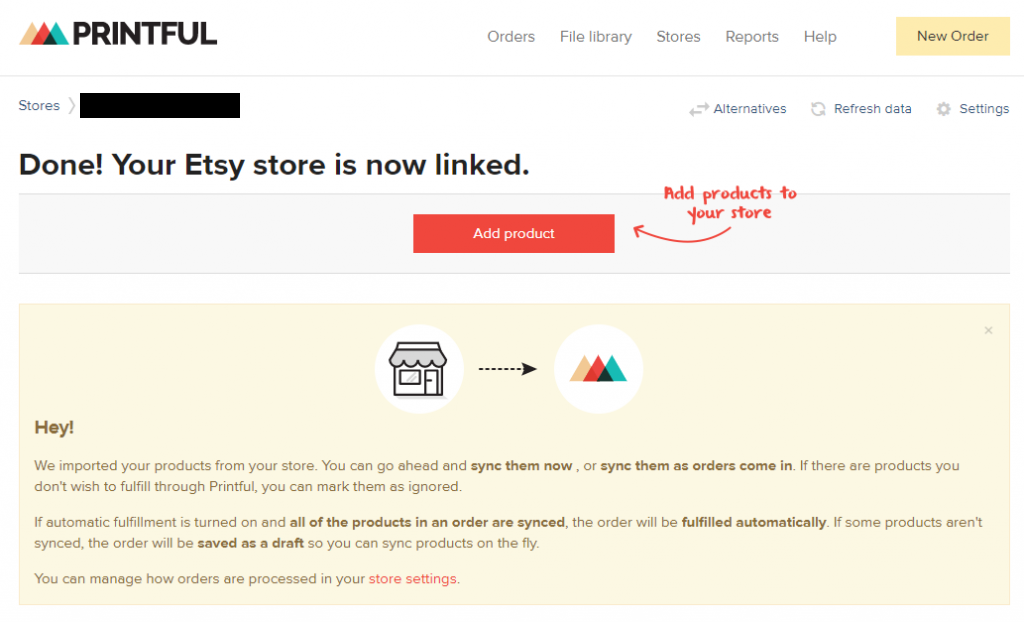 You will then see this step which means you are ready to start adding products!
You have successfully integrated Printful with Etsy. Everything is set up and you can now start adding products from your POD (Printful), and sell them on the Etsy platform!
Adding Your First Product To Etsy
This is probably one of the most simple uploading processes I have seen.
First, click on the red button that says "add product" inside of Printful.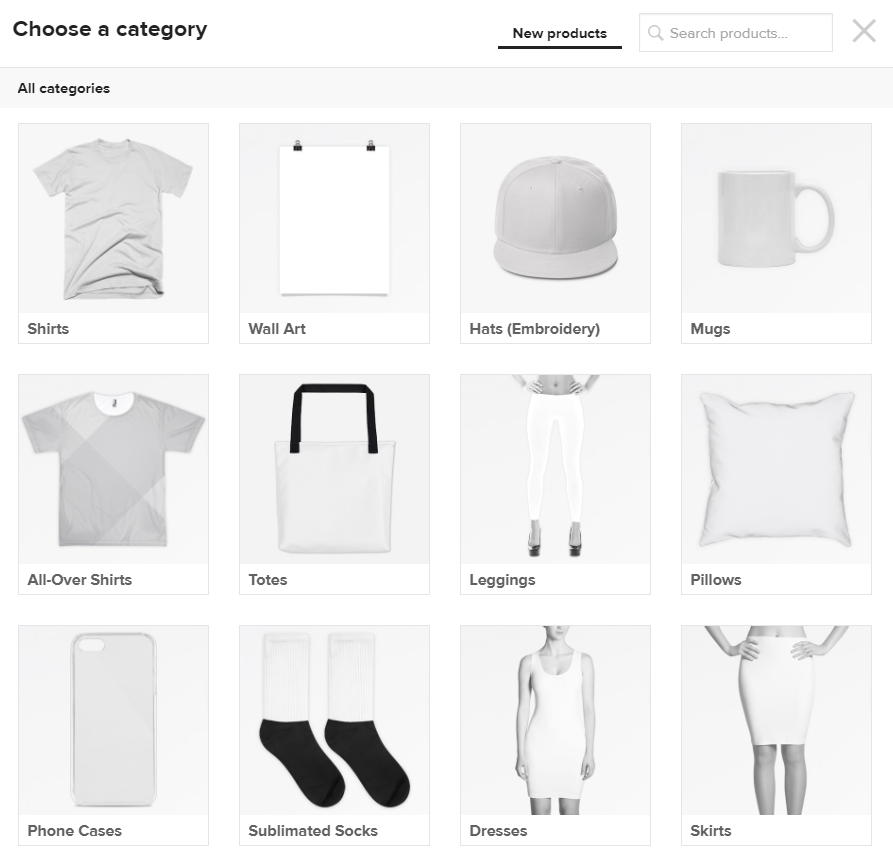 We will be doing t-shirts right now, so select t-shirts. This is going to open up the different types you can pick from.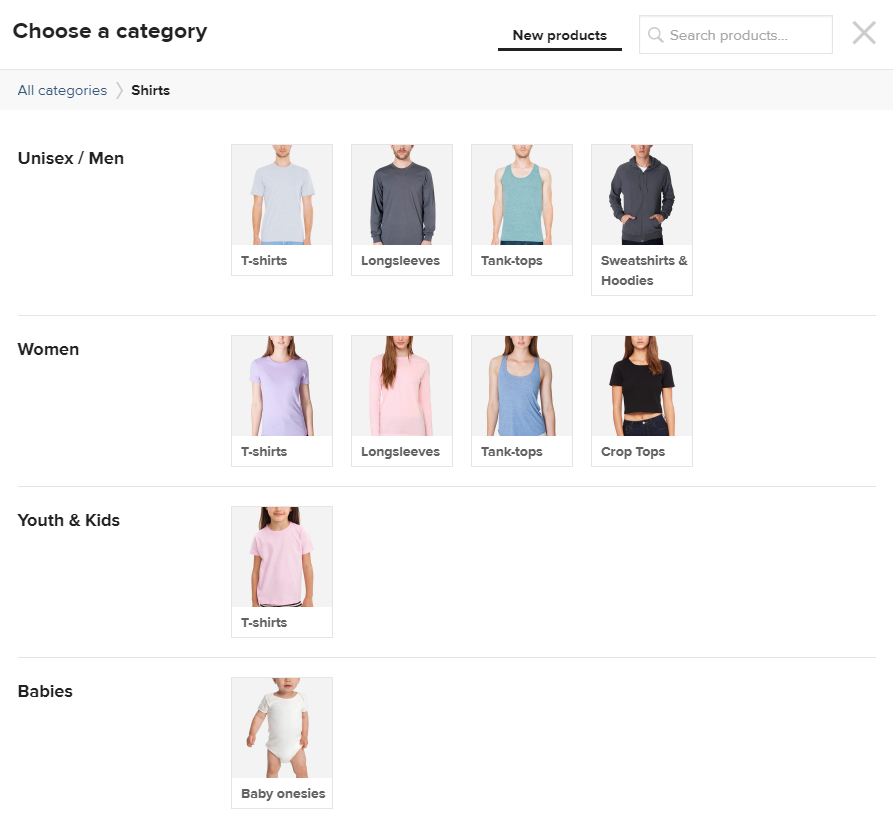 As you can see, there are a ton of different options here! For now though, we are going to go with Unisex t-shirts so we can sell to both audiences fairly easily.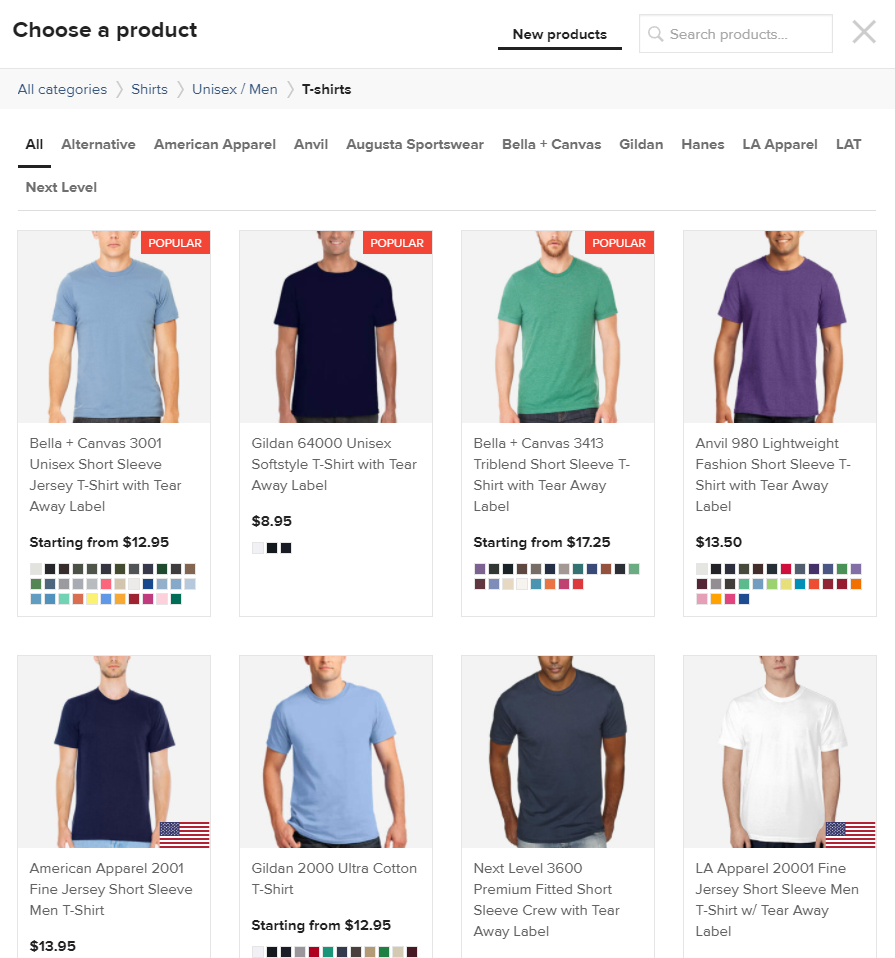 This will bring up the different t-shirts you can pick from with their base price and colors available. As you can see, some of them are more expensive than others. I noticed right away that the Gildan 64000 is extremely cheap, but they only offer 3 colors. I will be going with that one for this example, but in the future, you might want to go with the Balla + Canvas 3001 if you want the biggest color selection available to you.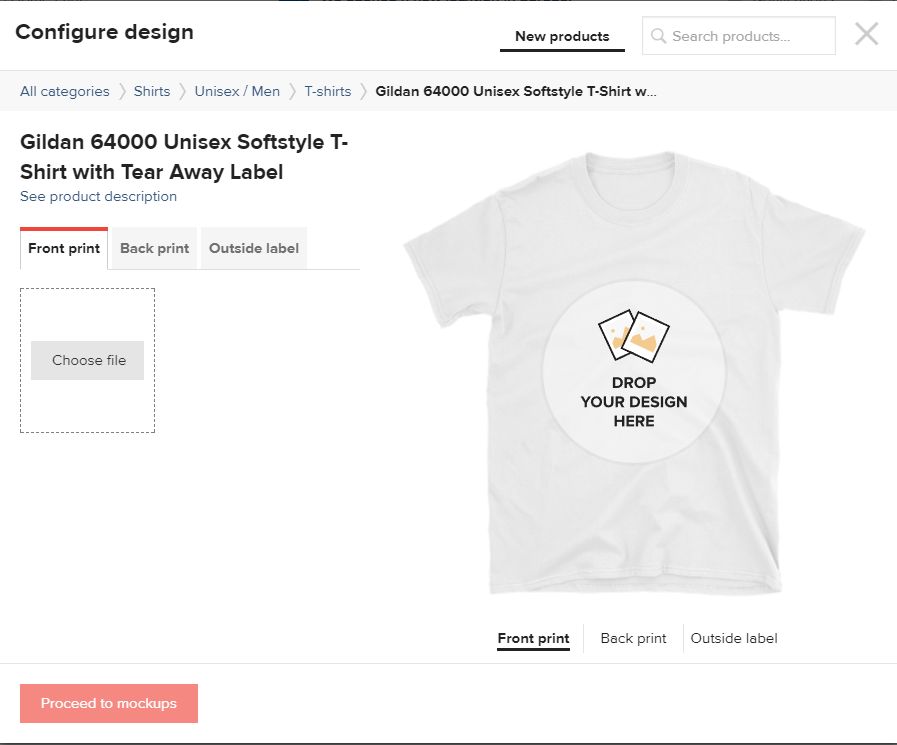 Pick where you want to upload your design and then add a label if you wish. I decided to not add a label and do exactly what I am doing on Merch by Amazon which means just front designs.
When you upload your designs, you are going to be hit with a page that looks like this: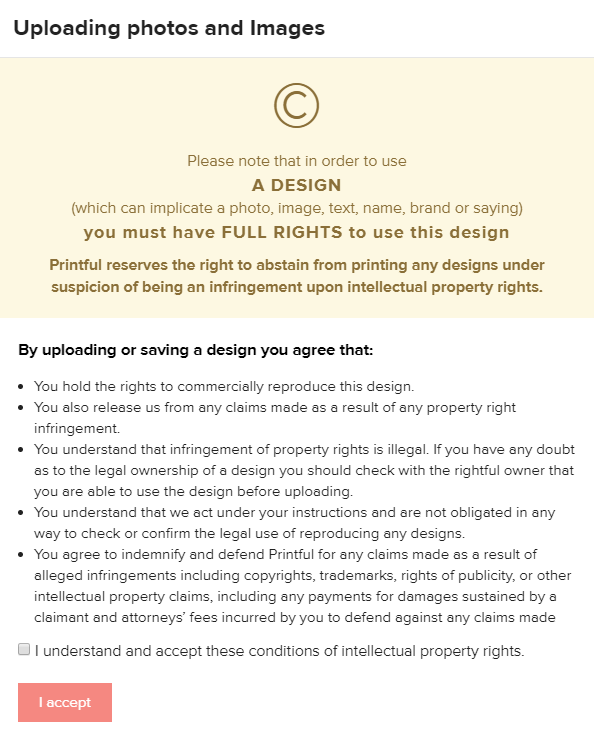 You still need to have the rights to the designs you are putting online. This is very important. Just like with Merch, make sure you are checking trademarks and that all parts of your design can be sold. Agree to this page, and click on the red "I accept" button.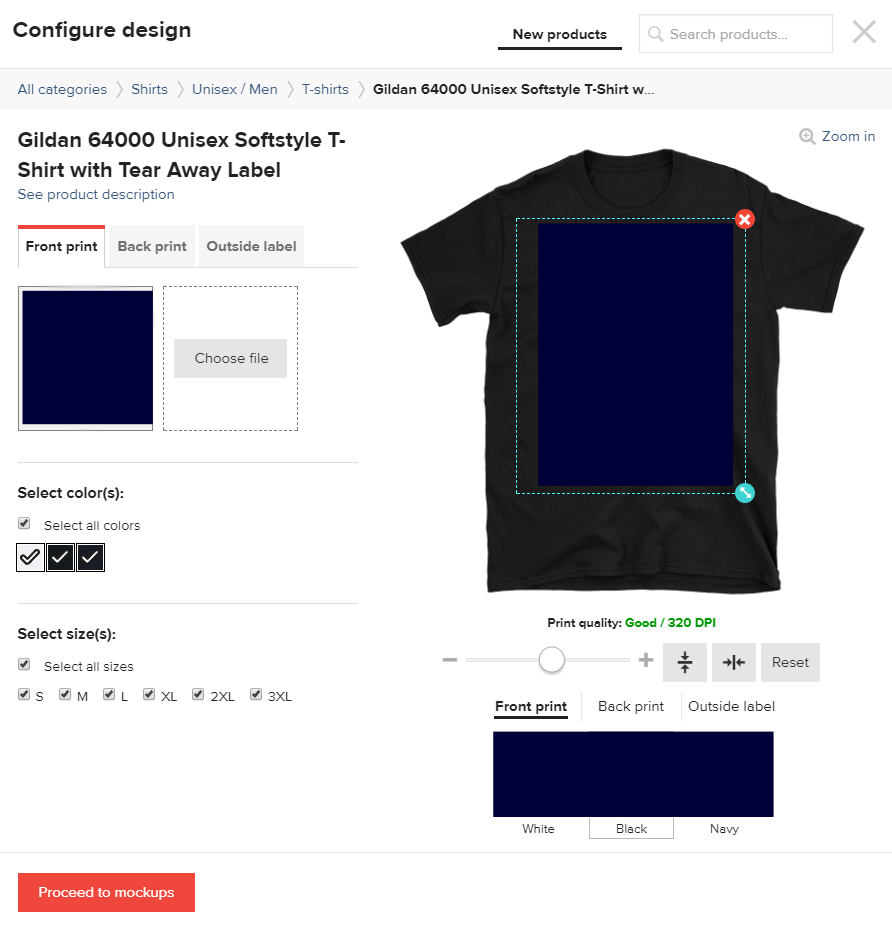 The next page is going to let you see the mockup. Pick the colors you want and the sizes you want to be available on Etsy. It will allow you to see the mockups in all colors, but what I REALLY like about this page is that it allows you change how big the design is on the shirt. I have a few designs that are a bit small, but as we all know, bigger and bolder designs sell better. Use the small slider to make the image bigger. It will also tell you what the DPI of the image is going to be. Once you are happy with how everything looks, click on the red button at the bottom.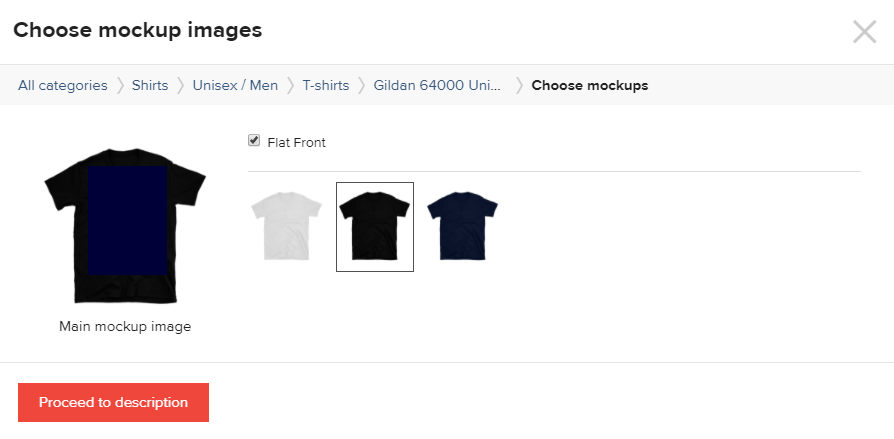 This page is going to allow you to pick if you want a flat front and show you what the mockups are going to look like. Pick the one you want to display as the main image.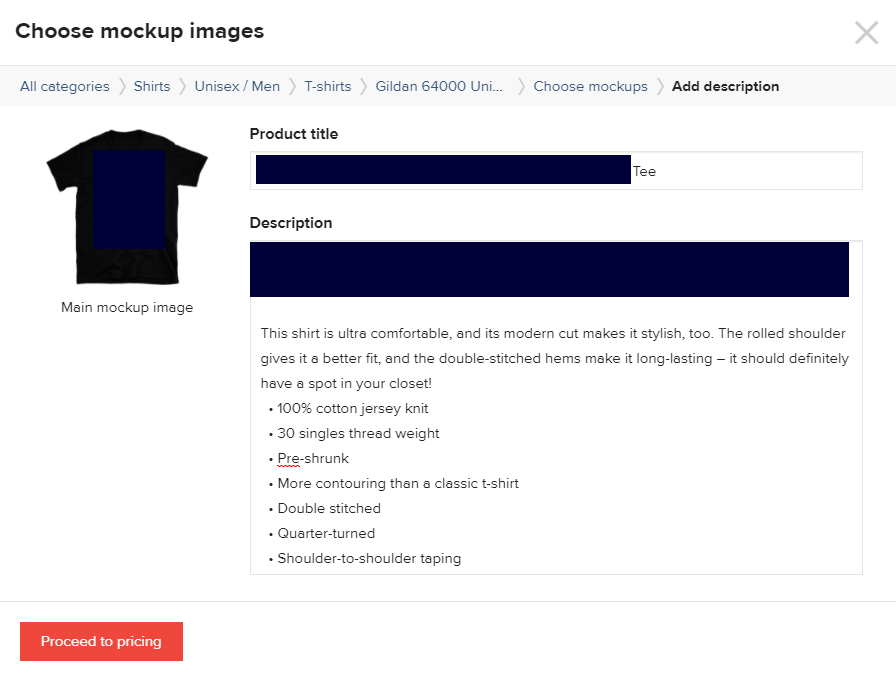 You want to enter in your product title with descriptive keywords just as you would with Merch by Amazon. Here is a good article that goes over how to do proper SEO with your listings:
The description is already going to be half filled out already.
Put a few line spaces up top and then enter in some bullet points. I like to keep these similar to Merch by Amazon as well. This is where you should SELL the customer while being descriptive and adding a few keywords.
It is also a great idea to look up the t-shirt style you selected and include a size chart in the description as well. For this example, I used the Gildan 6400 so I simply Googled "Gildan 64000 size chart" and then included that in the description.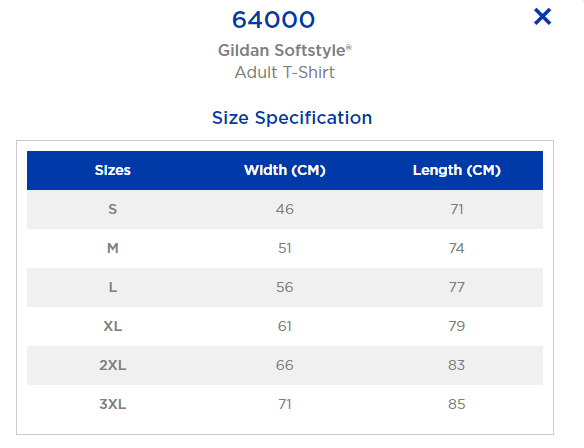 Click on the red button to move on.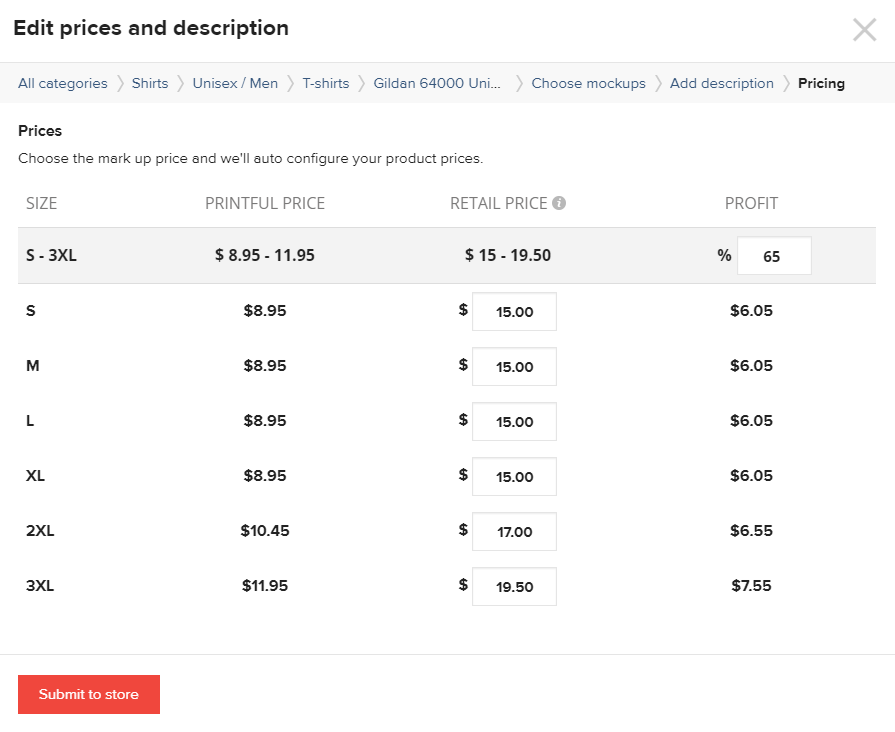 This is probably my favorite screen in the entire process! You can play with the profit percentage and what you will sell for at retail price.
As you can tell, even pricing it at normal prices, you will make a very healthy margin! I kept mine at 65% but these prices seem to do very well in the space.
When you are happy with the numbers, click on Submit to store and get the ball rolling!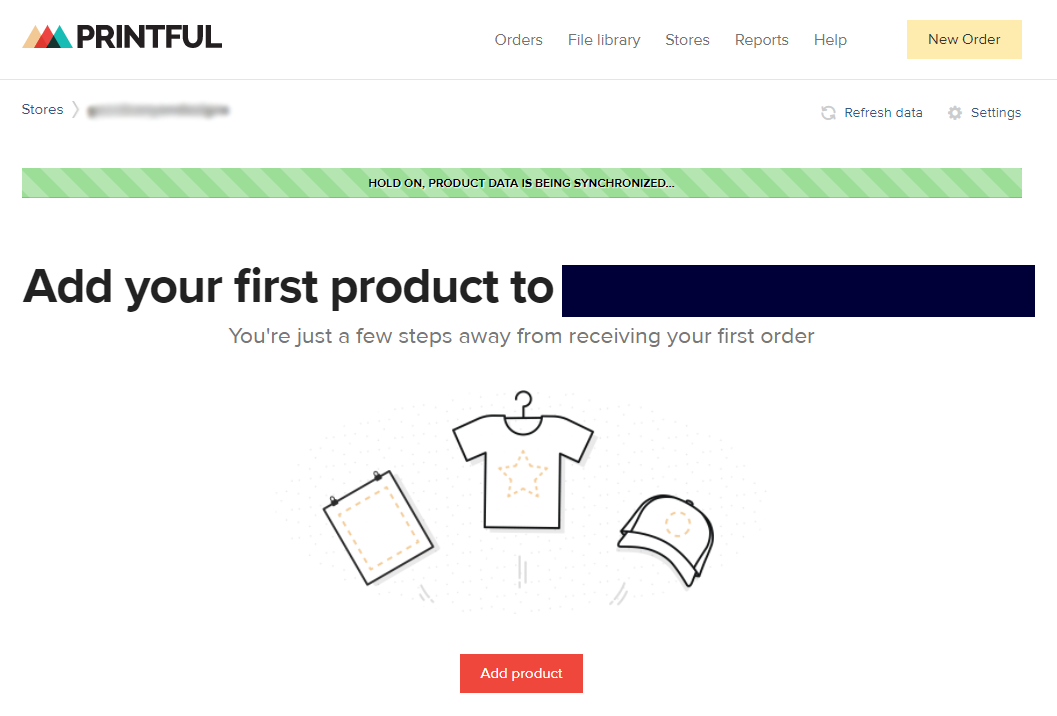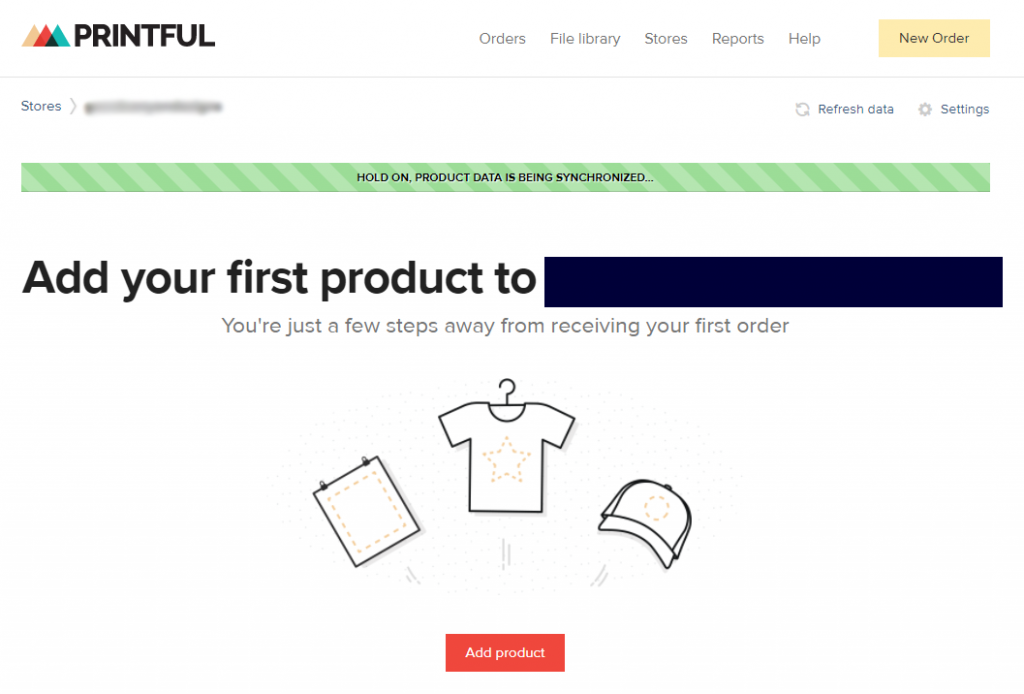 After a few seconds, it will sync to the store and you have your first product live!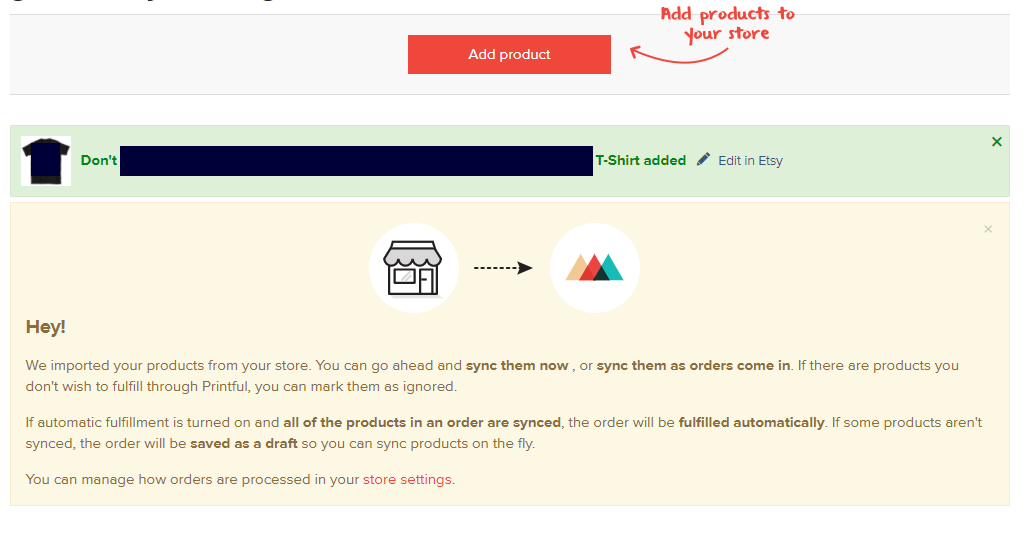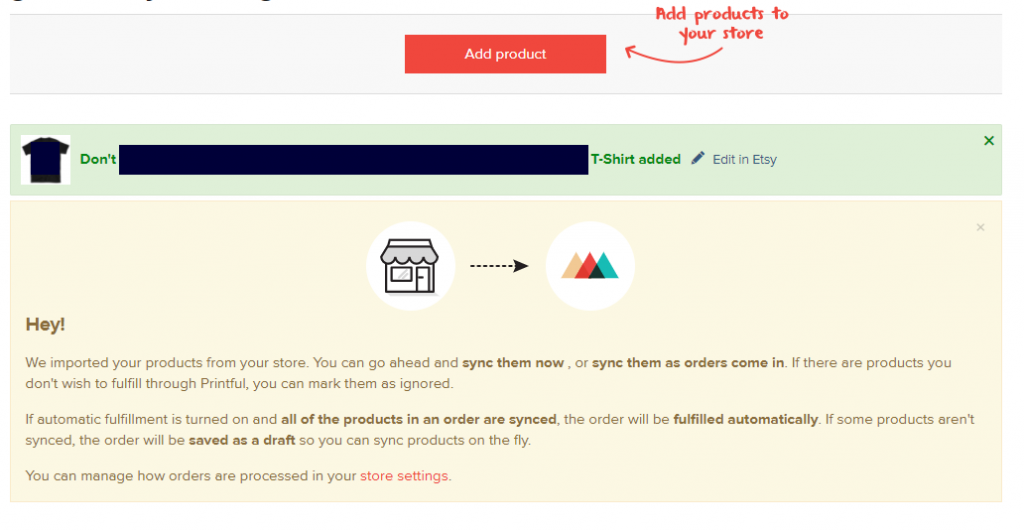 Below, you should be able to see the variations that have been added. It will look like this. These are all the sizes and variations that have synced with your Etsy store.




Your first product is live and for sale on Etsy! Congrats!
You are not done though! There are a few things you MUST do before you can consider this listing complete.
Optimizing Your Etsy Listing
Head over to Etsy and click on Listings in your Dashboard to the left. You will now see your active product in your dashboard.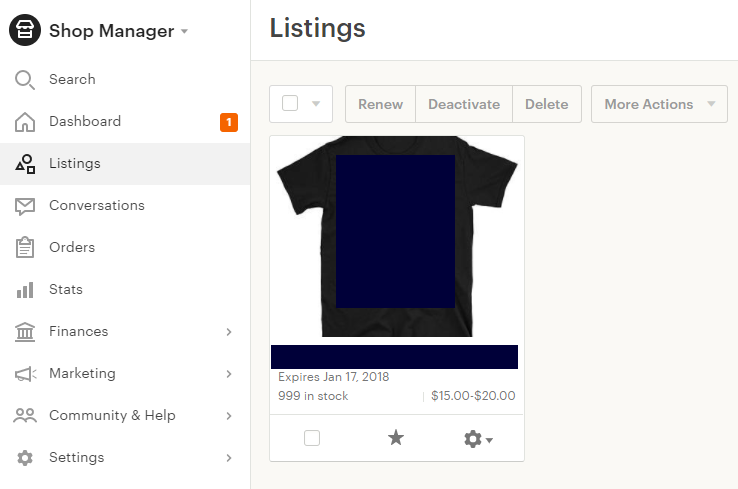 Click on the little wheel cog and click on Edit.
You will see all the photos and listing details for this product. Scroll down until you see "production partners".



You MUST NOT FORGET THIS STEP! If you do not add a new production partner, Etsy will more than likely ban you in the future.
Click on the Add a new production partner and fill out the information for your Print on Demand service. In this instance, we are using Printful, so I filled out all the information. You can easily find out where your POD is located by a quick Google search and enter in everything that is asked. After you have added the partner, for each listing in the future, you simply need to return to this step and click the checkbox next to the product partner.
Adding Tags
The final step here is to scroll down right below production partners and find where it says tags. They say this optional but it is NOT if you actually want to make some sales.
Think of tags just like you would Instagram. Instead of using the keywords in your listing like you would on Amazon, this is where you add your keywords. Add them to the tags, one at a time. You can use up to 13 tags and these are what are searchable in Etsy. I would highly suggest filling out all 13.



The fastest and easiest way I have found to fill out these tags is use the Synonym Suggest tool under the listing optimizer module in Merch Informer:



After you have added the tags, click on publish near the bottom of the page and that is it!



Your listing is now properly optimized and live for sale! Go out and add as many products as you have and scale!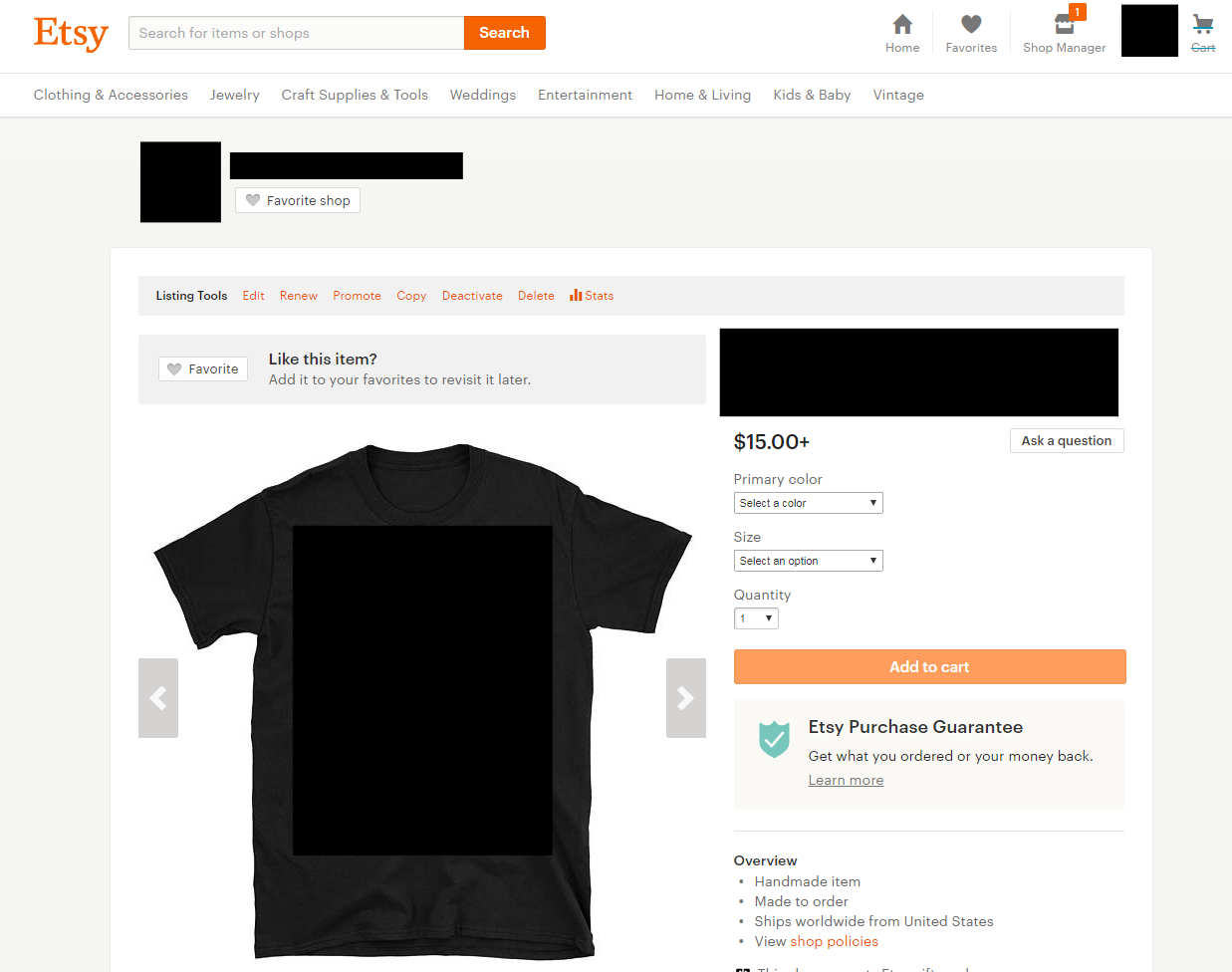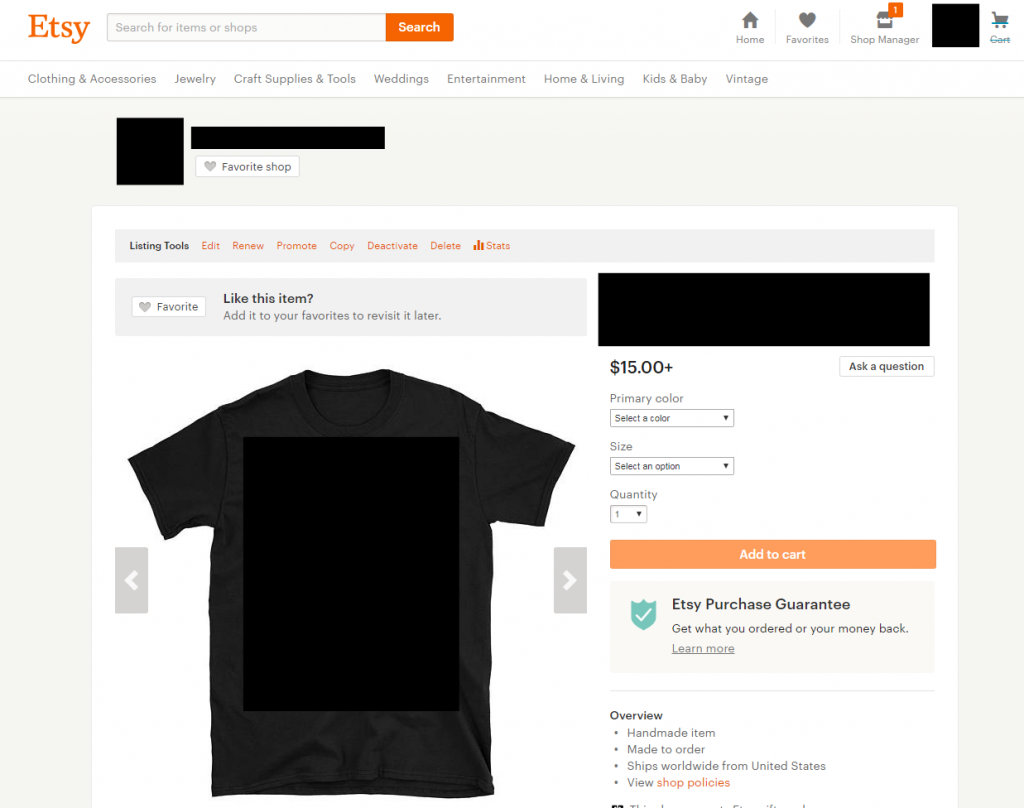 Now, before we get into the research and marketing, there is something you need to make sure you do as a last and final step.
When you are filling out your profile for Etsy, you MUST fill out your about section and mention that all the designs are your ideas but that you are using a production partner to help you print. Put this in the about section. You can get to this by going to your sales channel in the backend of etsy, and scrolling down where you can then add an about section.
Research and Marketing
So many people think they can just put up products and retire the next week. This is not how any of this works. Research is probably the most important part of the procoess and marketing is something that you may want to consider to kick start the entire process.
Consider Etsy a market place similar to Amazon but with a very targeted group of customers.
From my experience, Etsy buyers are willing to purchase from Etsy at a HIGHER price than customers on Amazon or any other marketplace. Etsy started as a hand made market place so this is probably why they are willing to pay a higher price. They see the goods as much higher quality even though they are the same type of print on demand products we have all come to know and love.
If you are already doing Merch by Amazon, you know how to do your research because you already know what is selling. I would upload those products first.
Otherwise, this is exactly how I do my research for Etsy.
First, I open up the Merch Hunter. This is going to show you the best selling products on Amazon and what designs are absolutely crushing it.
Take a look at what is selling on any particular day and take note of what keywords they are using in their listings.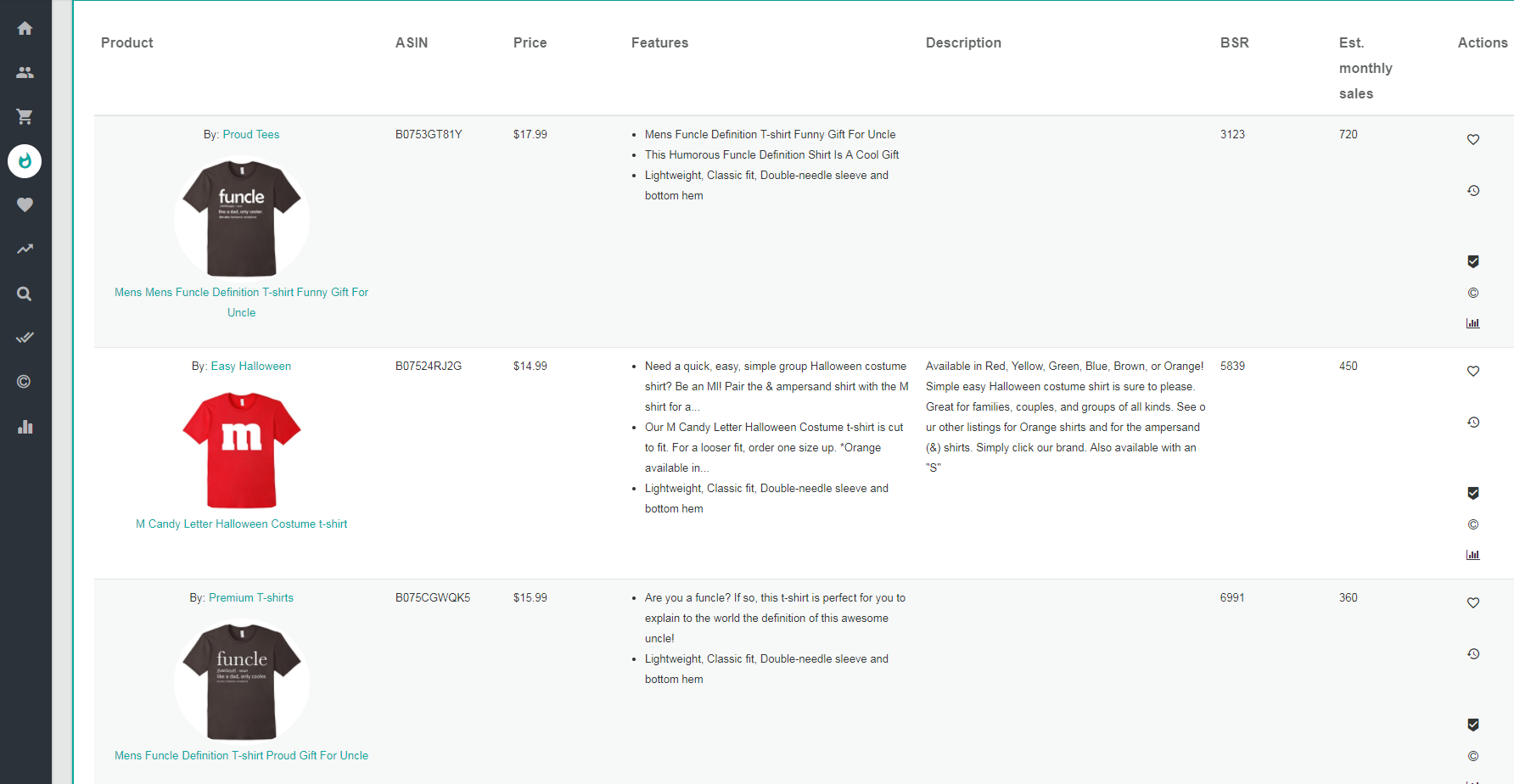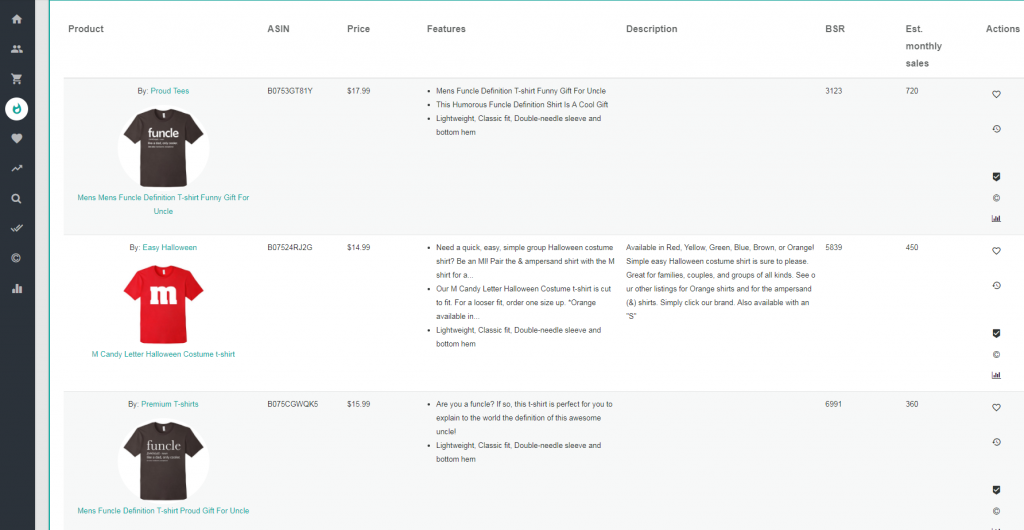 Once you have found out what is selling well on Amazon (because these items will do well on Etsy), head over to the keyword tool within Merch Informer. Since it seems that uncle shirts are popular, put in the keyword "uncle" and search.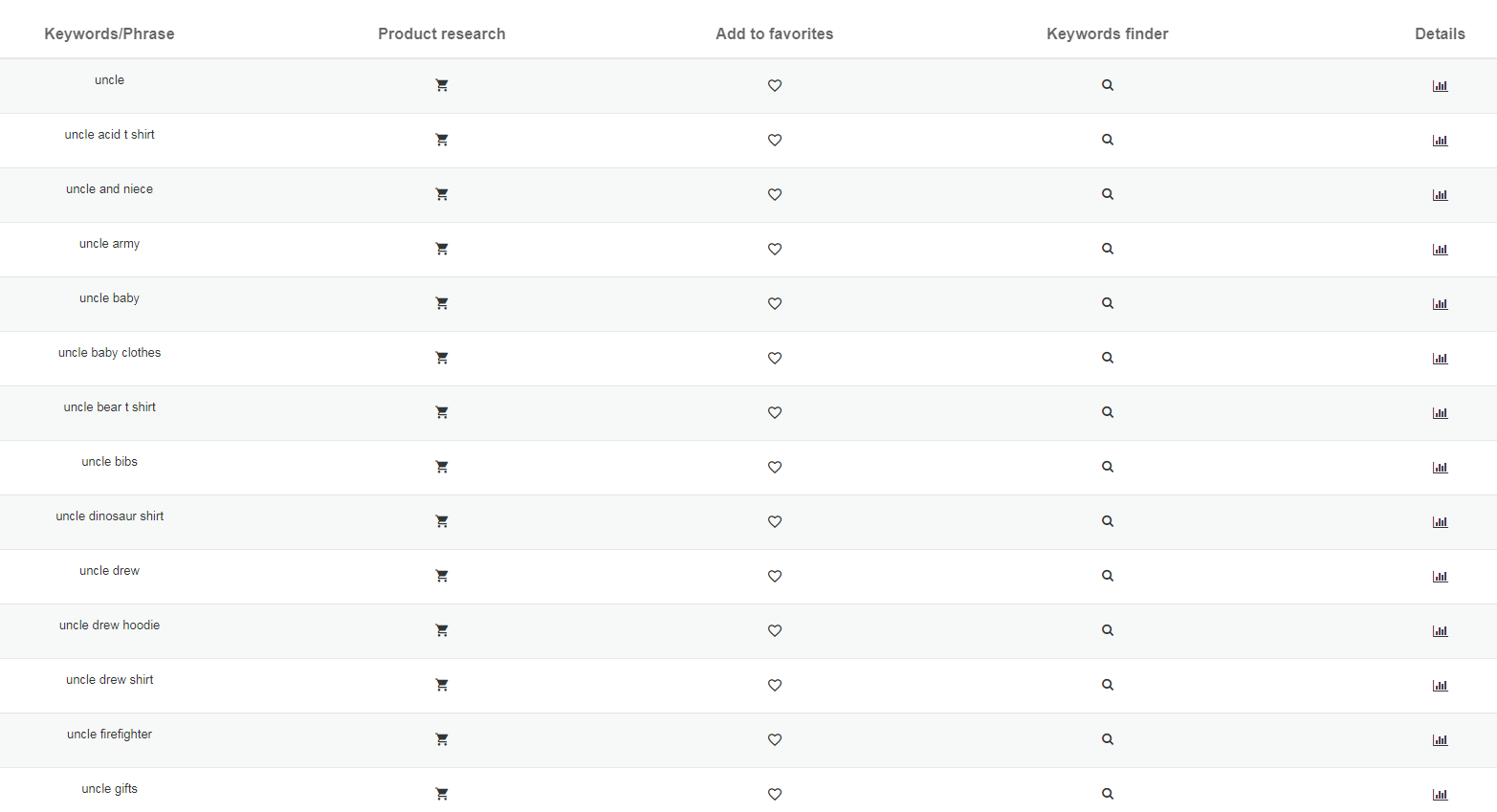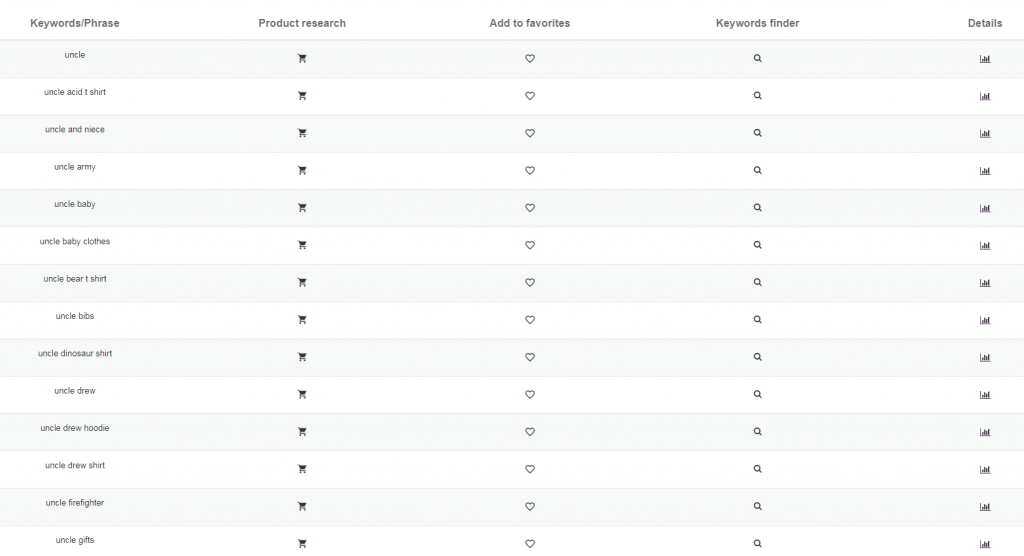 Amazon is suggesting all these keywords because they are a big data company and know that these keywords are getting sales.
If Amazon knows these are good keywords that people are SEARCHING for, they make absolutely perfect tags on Etsy. Write them down or add them to your favorites so you can export a save list later.
Finally, head over to the synonym suggest and put in a broad keyword relating to your niche:


You now have a list of targeted keywords and synonyms that you can use to make GREAT tags on Etsy. This method works, and it works really well!
If you have been following my girlfriend's merch case study, we set this up for her the other day and she made her first sale just over 24 hours later following the steps above on Etsy.
Wrapping It Up
The Printful/Etsy integration represents a huge opportunity for anyone not in the Merch by Amazon program and an even BIGGER opportunity for those who are already active with print on demand. You can take the designs you already have and re-purpose them for a market that caters to the types of goods you are selling. What sells on Amazon sells great on Etsy and on Etsy you can sell some things you would not be able to on Amazon (cursing/marijuana designs).
In order to be completely successful, you need a few things:
Know what sells on Amazon (because these items crush it on Etsy!)
Work hard on your business and put in the time to get all your listings live
Know how to properly optimize your Etsy listings with tags
If you have not yet jumped on this opportunity, you are just leaving money on the table. There are buyers on Etsy who are never going to visit Amazon or any other marketplace. Just like you might have a favorite grocery store, buyers have their favorite marketplace. There is zero need to run any traffic with this method, zero inventory to hold, and thousands and thousands of dollars to be made!
Let us know in the comments how your business has changed by implementing Etsy as a sales channel!