Search Title ONLY – Merch Research Update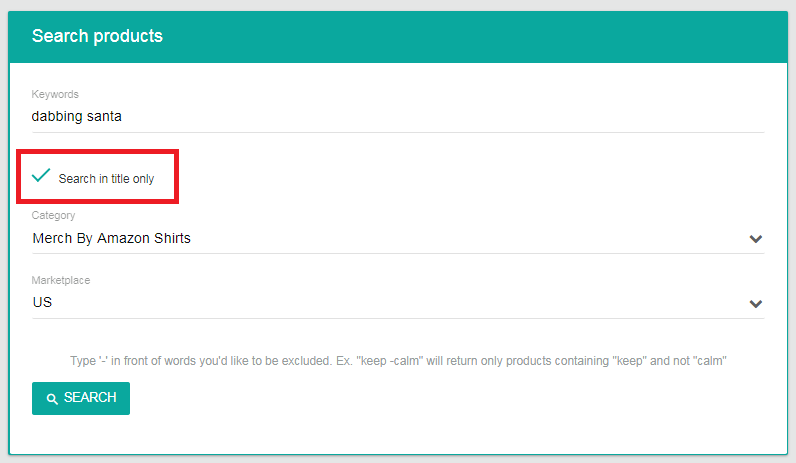 This post is also available in:
German
Q4 is here and so are the Holidays!
If you have been in Merch by Amazon for even a few weeks and have been doing your research (like you should!), then you know just how annoying research can be around the holidays.
It is annoying because EVERYONE is trying to capitalize on the extra traffic and holidays by stuffing their bullet points and description with keywords.
Today, we fixed that problem and added Title Only Search to Merch Informer!
Search In Title Only
Since Christmas is coming up, let's use that as an example.
Say you want to search for "Dabbing Santa" and see what kind of competition you would be facing (which is a LOT in this niche). However, since people keyword stuff every bit of their listings, you are going to get a ton of false competition.
Just doing a plain search, you can see from the screenshot below that a lot of shirts do not feature a dabbing Santa. You have a Santa on a unicorn, a pizza Christmas tree, and another Santa on a Unicorn. Since these are not "dabbing Santa" designs, this is really false competition.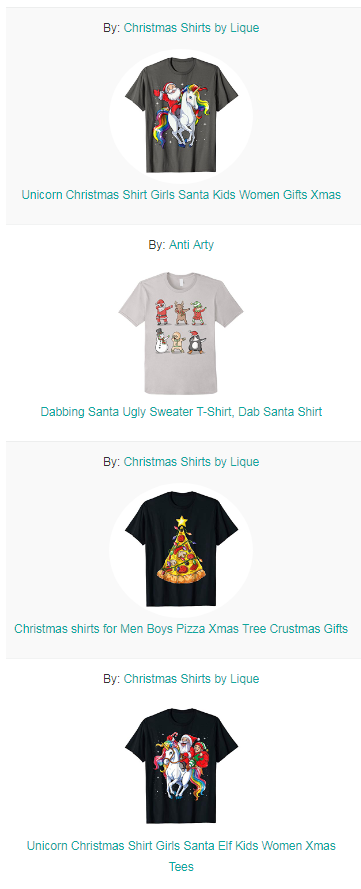 So what is the solution for this?
Search in title only!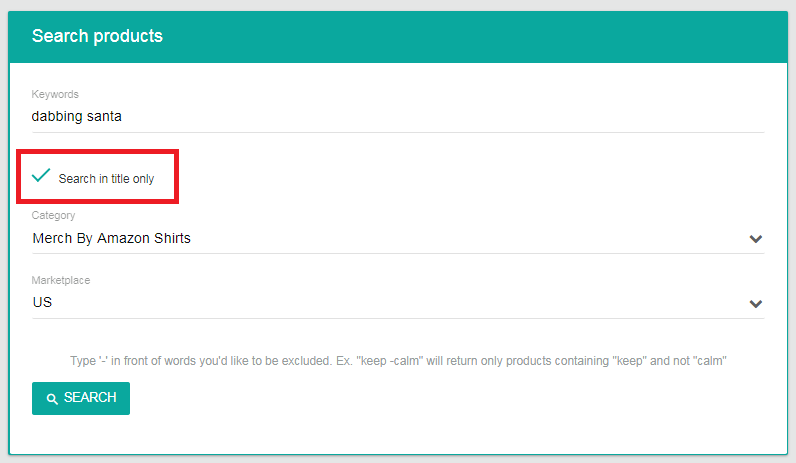 Currently, this has been added to the product search module inside of Merch Informer and is an absolute game changer when it comes research around the holidays.
With a single tick of a box, your research is now back on point!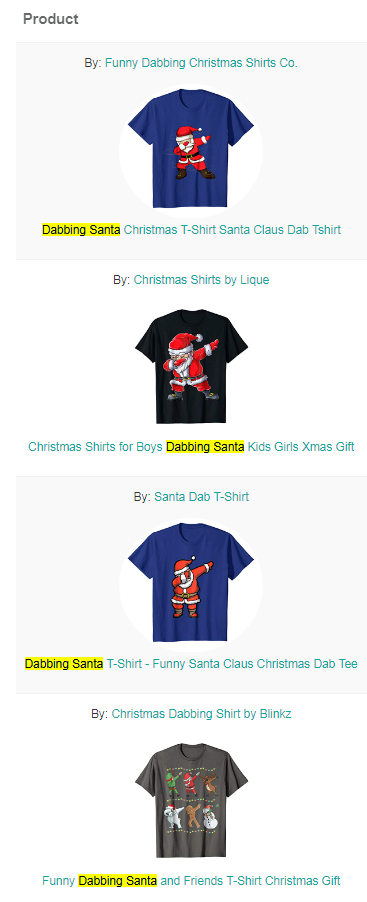 Wrapping It Up
If you want to get a picture of how well a niche as a whole is doing, do not select this box. If you do not, bullet points and descriptions are taken into consideration when it comes to how well a niche is doing (by looking at sales for that niche). However, if you are looking to see what the competition and sales are for a very specific phrase then you will want to use this title search only. It will filter out everything else and leave you with the exact data you want!
Good luck out there!