Speed Up Merch Listings – Merch Informer Lister UPDATE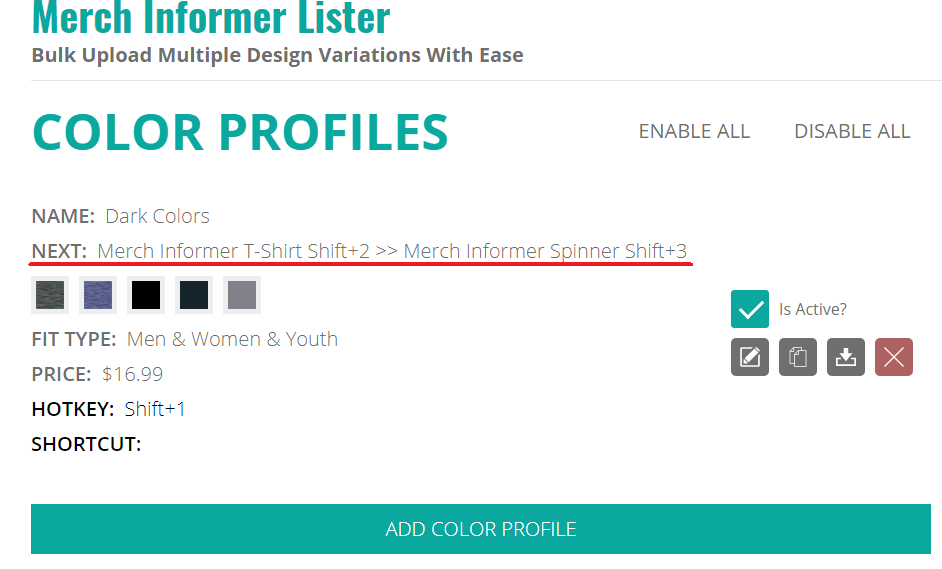 This post is also available in:
German
Today we are proud to announce we have pushed an update to the Merch Informer Lister that will speed up your listing process even MORE!
This Merch plugin is 100% free for anyone with a Merch Informer account and can be downloaded here: https://chrome.google.com/webstore/detail/merch-informer-lister/ffkgbikejcgiojinaohlajcogfkpihlf.
If you were ever wondering how people can fill hundreds of slots per day and not lose their mind, this would be how! Allowing you to set up profiles and automatically fill out your listings before you check them over can save hours of your time. We took this process, and made it even faster. Here is how!
Merch Informer Lister Update
The first step is to set up these profiles:
Info Profile (this will fill out your brand, title, bullets, price and description for you)
Color Profile (This will select colors, fit, and price)
Keyword Spinner (This will allow you to spin different keywords/products into your bullets, title and descriptions)
Once you have those filled out, you can finally take advantage of the update we pushed.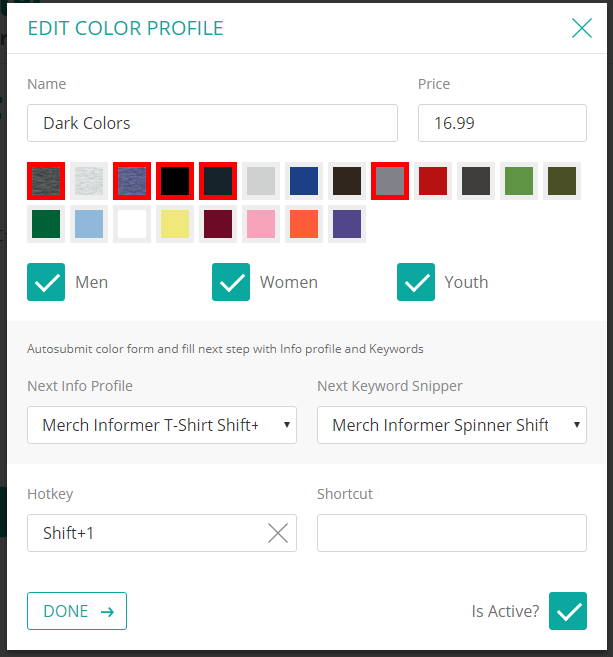 If you go to edit a Color profile, you will notice the adition of:
Next Info Profile
Next Keyword Spinner
This means that the process of going page to page is going to be automated.
From the drop down, you can select an info profile (that you have already picked out) as well as a keyword spinner profile that you already created. After that, you ONLY need to hit the hotkey for the color profile, and the rest of the pages will be filled out automatically.
This means that all you have to do is upload a design, click a single hotkey, and then look over your listing before you hit submit. This can save you hundreds of hours over time with this one small change.
You will notice that your color profiles now have a line that shows you exactly what happens in order: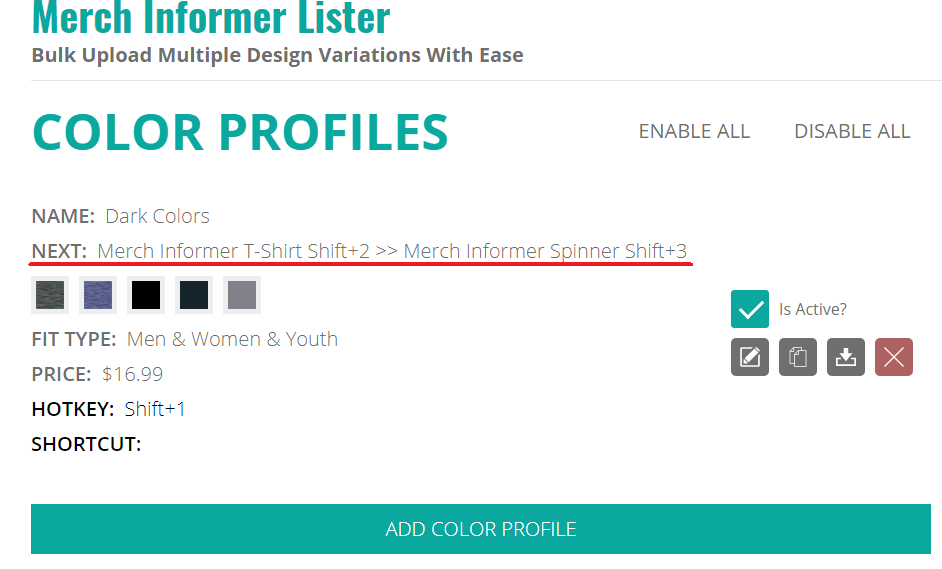 If you ever want to change the order, simply click on the edit button, and change a few things!
If you are more of a visual learner, you can check out the YouTube tutorial here:
Wrapping It Up
There is absolutely no reason you should be uploading everything manually. This is both slow and painful, but will also put you behind every other seller out there that is using the Merch Informer Lister (this is a LOT of people).
Save your precious hours for things that matter!
Good luck during Q4!