What Are The Best Niches, Designs And Keywords For POD Merch This Summer (Women's Edition)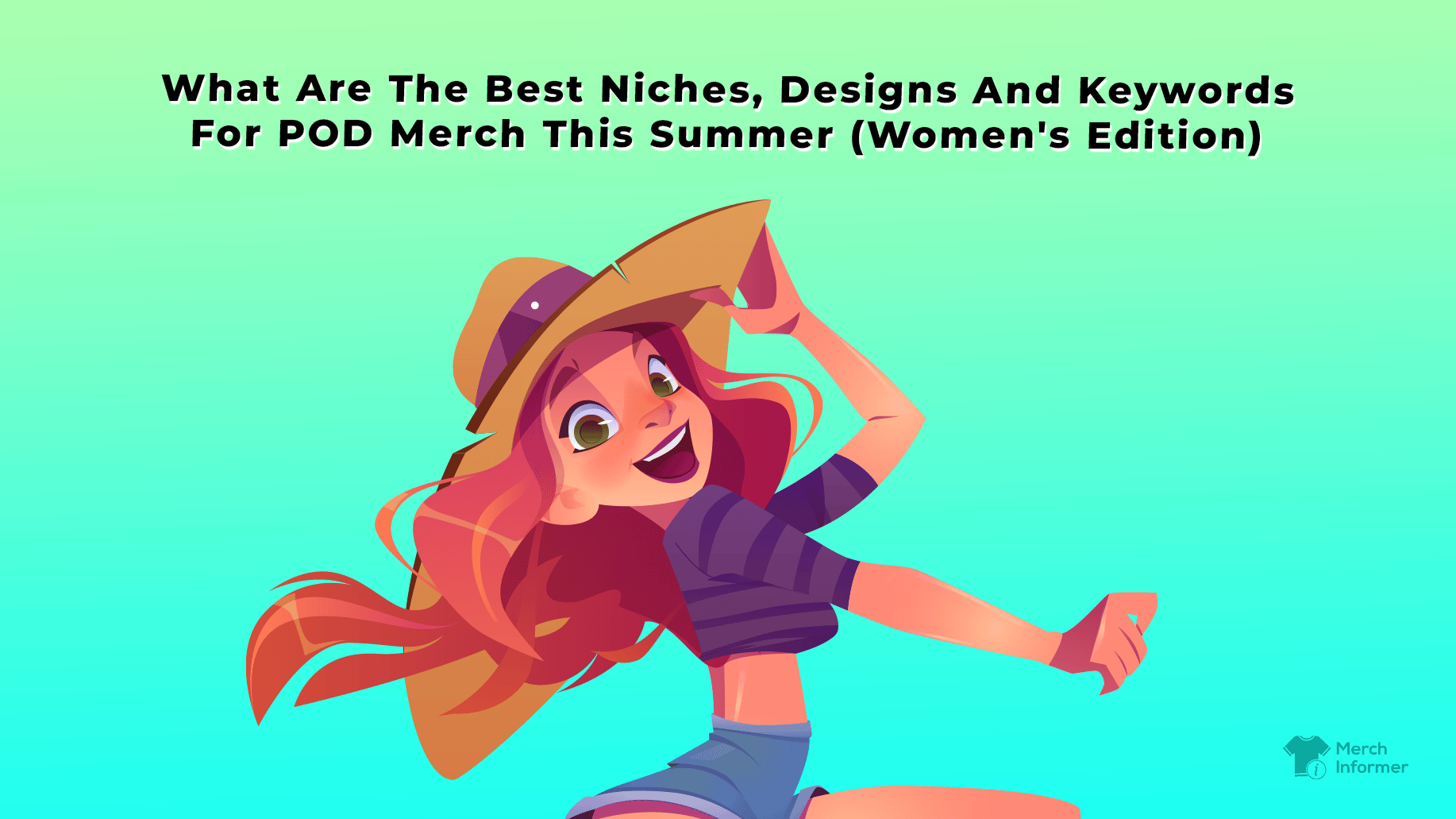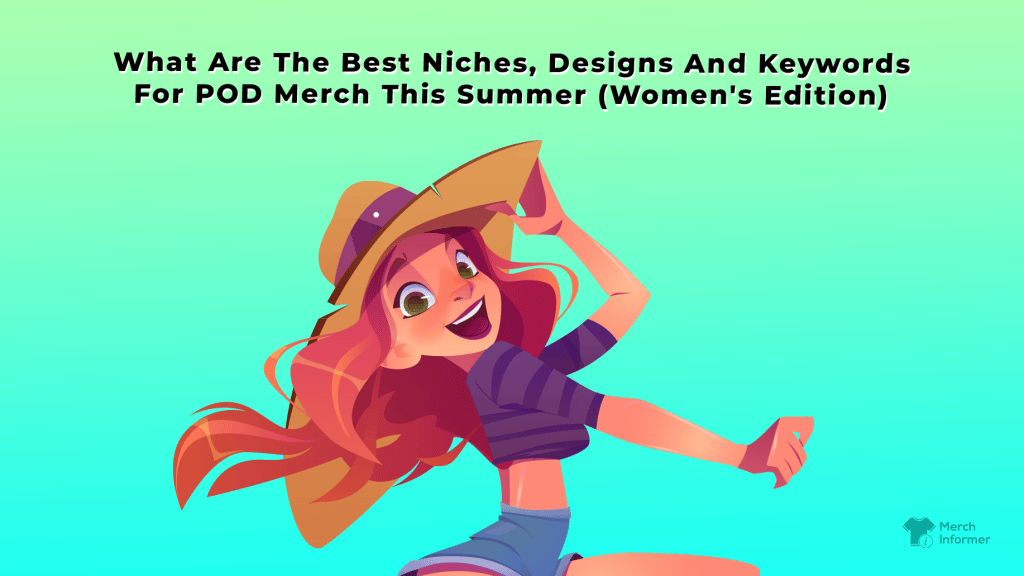 Summer is already here and it's only natural that sellers on Amazon have one big question on their mind – what merch is trending?
We've already dedicated an article to the best summer niches for men. Now, it's time to explore the popular niches, trends, and demands for women in the summer of 2022.
We hopped on to Merch Informer's Merch Hunter tool to do some digging. Here's what we discovered.
What are the best niches in women's merch this summer?
Before we start, let's be clear about one thing. Women's merch is a niche on its own. However, there are a multitude of sub-niches that you can tap into. They will help you narrow down your audience even further and become more competitive.
Here are this summer's trendy niches for women you should know about.

Women's feminist merch designs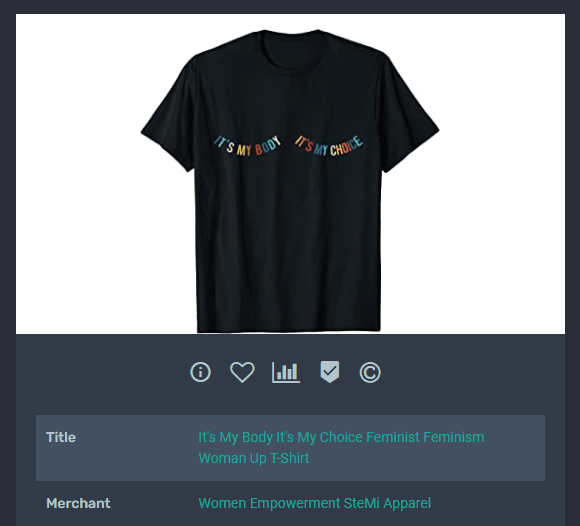 As you probably already know, one of the most trending topics this summer is related to the changes made to abortion laws in the US. This has translated into a rise in demand for feminist merch designs on Merch by Amazon.
For instance, the number one bestseller at the time of our research for this article is a t-shirt with text that reads "It's my body, it's my choice". With a BSR of 124 339 and a price of $19.95, this listing is a true success story. Looking into other top-performers, we can see this theme appearing again and again.
Women's mom merch designs

Mom merch seems to always be popular, and this summer is no exception. A lot of merch designs are targeted at moms and quite a few of them are combined with humour or movie titles and characters. For example, one of the chart-toppers is a t-shirt with the text "The walking mom". Another t-shirt design uses the text "Dance moms spend a latte". A number of mom merch designs also combine summer vacations to create funny and catchy text.
In summary, the 'mom' niche opens up a world of opportunities to be creative by targeting sub-niches and audiences found within it.
Women's funny merch designs
We touched upon humor in the previous section. Without a doubt, it's a trending niche for women this summer. One top-selling t-shirt design example is one that says "My favorite childhood memory is my back not hurting".
Another example is a design with the text "I am not 60. I am 21 with 39 years of experience". Although these are rather targeted at older women, humor can be successfully used for women at all ages.
Women's pet merch designs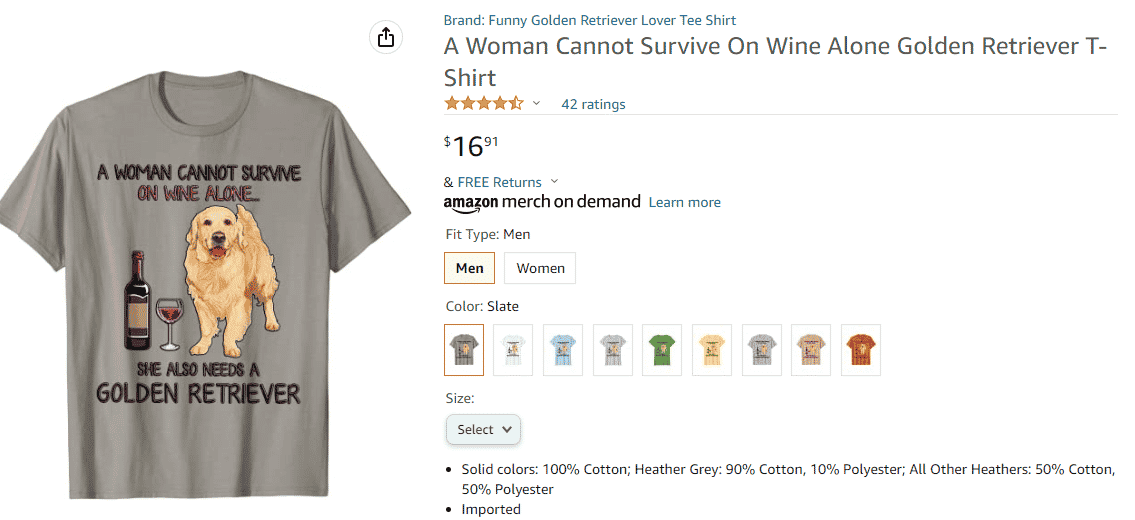 Women respond well to pet-related designs. We can clearly see this from the bestsellers this summer.
Let's look at a t-shirt design with an image of a golden retriever, a bottle of wine, and the text "A woman cannot survive on wine alone… she also needs a golden retriever". The listing has a BSR of 216 863 and sells for $16.91. It's the 8th best-performing listing in the women's category at the beginning of July.
The types of merch and the designs that women love during the hot months
You've probably noticed that all of the examples we've provided so far are from the t-shirt category. This is because t-shirts are the bestselling category of merch on Amazon Merch on Demand. In fact, the t-shirt category is the most fruitful choice for sellers all year round. And although there are a number of interesting alternatives to explore, you can never go wrong with an attractive t-shirt design for the summer.
But what about the designs that women are actively buying this summer? Are there any color patterns? Any specific imagery or texts we've noticed?
The most popular background color for women's summer t-shirt designs remains black.
However, there are a number of top-sellers that also have a white, grey, or yellow background color. Text color is usually either white or black (contrasting the background color). There is also pink, yellow, and green in imagery and text.
When exploring the bestsellers, we noticed a nice balance between text-based designs and image-based designs. Depending on the sub-niche, they seem to be equally successful this summer.
How to take advantage as a seller
We've shared a lot of information so far. But what does it all mean for you as a seller? How can you optimize your merch designs this summer and successfully attract women to your listings?
To bring home the bacon, you'll need to ask yourself a few important questions.
First, think about the sub-niche that you want to exploit. It's great that you've decided to focus on the women's audience. But there's so much more to it. Will you be selling funny designs for women this summer? Or would you rather capitalize on the current political or legal trends and focus on feminism?
Next, think about your designs. Would you rather grab attention with a hard-to-miss text or a beautiful, funny or thematic image?
After you've set your finger on a niche and design, consider what you need to do to reach your audience. What type of keywords will you need to use in your listing titles and descriptions?
What about the price? What pricing strategy should you adopt to remain competitive, yet profitable? And once Amazon shoppers have discovered your listing, how will you encourage them to make a purchase? How will you describe your product? Are there any special features or product details you can include?
To find the right answers to some of these questions, you can travel back in time to see what has worked well historically. And although actual time travel has sadly not yet been invented, you can go back in history with Merch Informer.
What has worked well in the past
We used Merch Informer's Merch Archive tool to analyze the bestselling listings at specific points in time during previous summer seasons. Naturally, during the month of June, a lot of Independence Day-related merch appeared among the top performers. Although this is not a niche specifically targeted at women, it's certainly one to think about when selling merch designs to this audience.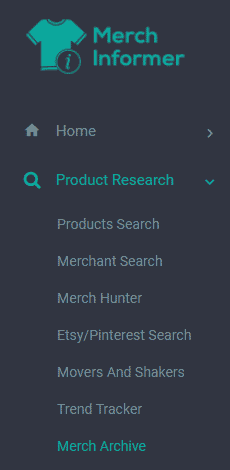 Apart from that, other successful niches for women between June and September include:
Feminism
Music
Pets
Politics
Movies
Humor
Our tip-list for selling summer merch designs to women
If you asked us for our recommendations on how to sell merch designs to women this summer, we would encourage you to focus on the following four things.
Keyword choice
One of the most essential things you can do to increase your sales this summer is to optimize your listings with appropriate keywords. You can use the available tools in Merch Informer to perform detailed keyword research.
Opt for keywords that have less competition and a lot of search volume. Why? Because they'll naturally be easier to rank with.
From our research, some of the most popular keywords in the women's niche this summer include "summer", "woman", "girls", and "feminist". However, based on the sub-niches you've selected, there will be a lot more to explore.
Visually striking designs


Don't forget that your merch design is the first thing shoppers will see about your product. If you've managed to create an appealing design, chances are that more buyers will click on your listing and consider making a purchase.
If you're not sure about how to approach designs in the women's niche for the summer, check out what other sellers are doing. Analyze the bestsellers in the niche and get inspiration from your competition.
Reasonably priced listings
Pricing matters. Don't let anyone convince you otherwise. Even if you've done your research, created an astonishing design, and optimized your listing, the price will ultimately determine your success.
If your listing is too expensive, chances are that few buyers will choose to buy it. On the other hand, if it's too cheap, it may seem a bit shady and low-quality. Explore the market and see how others are pricing their listings. As a golden rule, try to find the perfect balance. The aim is to sell at a competitive price but still enjoy profitability.
Catchy titles and descriptions
Last but not least, present your product right. Take advantage of the available space you have in titles and descriptions to present the unique selling points of your designs. If they're created for specific occasions, add this to your product features.
Mention the colors used, the target audience that the design is for, and any other details that can help you promote your listings.
Wrapping up
Every season has its peculiarities. When it comes to selling merch designs to women during the summer, there are specific sub-niches that you can take advantage of. Having access to this information and the extra insights from Merch Informer puts you in an advantageous position on Amazon Merch on Demand.
Embrace this opportunity to the fullest and create a diverse summer portfolio that will reward you with the earnings you deserve.