Making Passive Income With Spreadshirt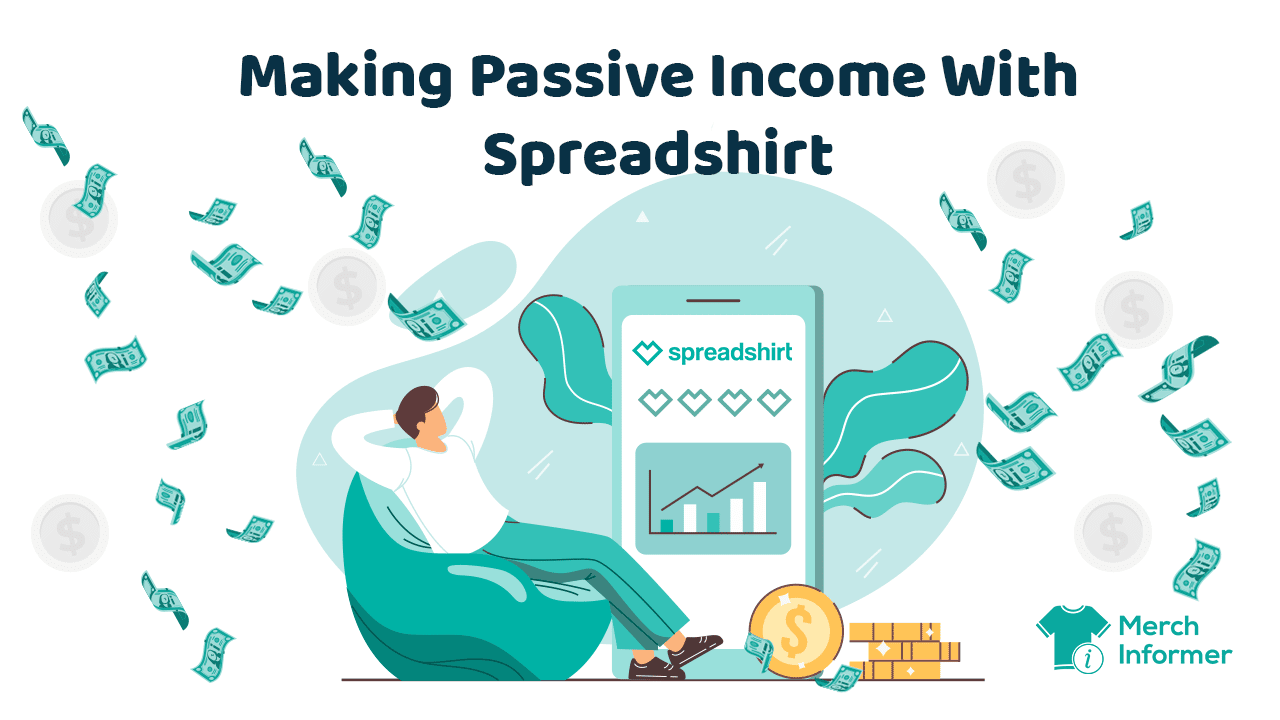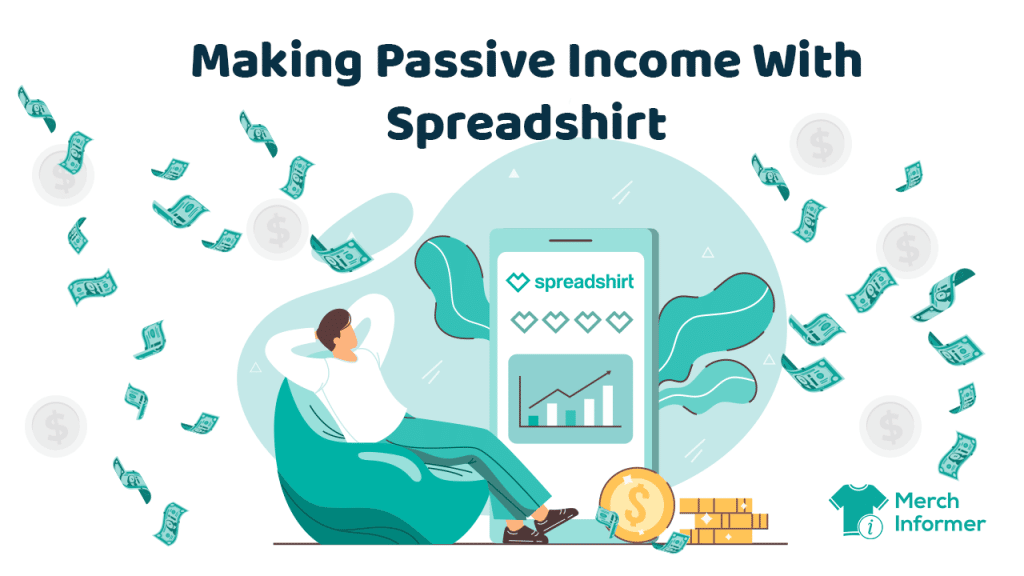 With hundreds of eCommerce opportunities and ways to make passive money online, it can be hard to distinguish between what is suitable for you and what is just a massive waste of time. You should be paying particular attention to how the commission or payout model works on the platforms you intend to work with. One avenue with fantastic margins both entrepreneurs and creatives are exploring is print-on-demand, more specifically ones like Spreadshirt that have their own marketplace with hundreds of thousands of daily visitors.
Making Passive Income with Spreadshirt. The Spreadshirt Marketplace is a simple and accessible way for people to make passive income by taking advantage of its large product catalog, fair commission model, easy-to-use design software, and millions of annual customers.
While designers, artists, entrepreneurs, and really all sorts of people turn to Spreadshirt for passive income opportunities because of their easy-to-use interface and solid commission rate some finer details may be a bit difficult to grasp. Not to worry because we have broken it down for you in this article!


How Does the Commission Model Work?
As Spreadshirt continues to change and grow so has the commission model. In 2020 the company introduced a new and what they feel is an improved commission model.

Here's the gist of it.
First of all, you need to know that there are two ways to make money on Spreadshirt itself, so excluding external marketplaces like Amazon or eBay.
The first is the Spreadshirt Marketplace and the other is the Customize Tool.
In the new commission model, Spreadshirt has introduced a fixed design price for each individual country which is also customized for different countries. So for instance a Vintage Sport T-shirt in the US pays $5.50 in the marketplace whereas a Sticker pays $0.85.
You can find out more about individual product design costs both in the Marketplace and in the External Marketplace at the Design Price Overview here.
The link above gives you the option to check various country costs as well!
For the Customize Tool, Spreadshirt has opted to pay a flat rate of $3.00 per design sold. This means that regardless of the product you will receive $3.00 for every design.
Pretty simple right? Well, what if you decide to run a promotion?
No problem!
There are three basic promotions:
Free Shipping
A Percentage Discount
A Fixed Price Discount
When Spreadshirt decides to run a Free Shipping promotion they will handle all of the extra shipping costs out of pocket. So your bottom line remains the same.
For a Percentage Discount of say 10%, your design price-earnings, as well as Spreadshirt's revenue, will be reduced by said amount, in this case, 10%.
When it comes to fixed price discounts what you earn will be based on the value of the customer's checkout.
Say you offer a $10 voucher. When customers have a basket value of $100 your earnings are reduced by 10% (10/100 x 100% = 10%) but if they were to checkout with a larger ticket, say $200, your earnings would only be reduced by 5% (10/200 x 100% = 5%).
Fair and simple!
Spreadshirt's commission model makes it an excellent choice for print-on-demand passive income!
How Do I Make My Own Merchandise?
The statement, you can't have the best of both worlds doesn't apply here because Spreadshirt allows you to sell on their Marketplace and your own website!
In fact, Spreadshop allows you to have a free merchandising shop with your own unique URL that you can actually integrate with your website.
This way you get to choose whatever products and designs you want to feature.
If you decide to go down this route the commission model is slightly different from what we previously went over in the section above.
With your own merchandising shop you get the Design Price and an Affiliate Commission on all sales. The commission comes out to 20% of the cost of printing and products.
That being said, you are solely responsible for all marketing efforts. Meaning Spreadshirt will not send you any traffic or customers.
It's all up to you.
On the other hand, thousands of sellers are finding the Marketplace a great way to both showcase their designs and sell products. This is because the platform will literally show your product line to tens of thousands of people!


So when you choose to go with Marketplace and actually start snowballing some of your design sales you start to notice that working on Spreadshirt goes from working to actual passive income!
Not only do customers get to choose which design they want but they also have the option of choosing the product and even adjusting the design. In some cases, customers can even the color they want.
You can learn more about creating designs from scratch and uploading them to Marketplace in our other article Spreadshirt: Endless Print on Demand Possibilities.
There you'll find that creating, adjusting, editing, and applying a design to various products is super simple and fun!
How Is the Product Price Determined?
The final product price is determined by the specific product cost like the hoodie or T-shirt, the printing costs, and the design price.
Can I Work on Several Products at the Same Time?
Absolutely!
Spreadshirt makes it both possible and easy to work on multiple products at the same time.
Once you sign in to your account, from your dashboard you should be able to select the design you want to work on by checking the box located on the top right corner of the design preview.
You can edit design keywords or prices and even delete unwanted designs on the top left.
Because the design and product development process often have recurring steps, Spreadshirt's easy-to-use interface allows you to save these repetitive steps for all of your products in their template functionality section.
All of this means that you will be making your passive income stream easier and easier to achieve and multiply!
Spreadshirt is incredibly easy to use and has a great payout model which makes it very attractive for creatives and entrepreneurs alike to earn passive money.