How To Scale Your T-Shirt Designs With Placeit's Design Templates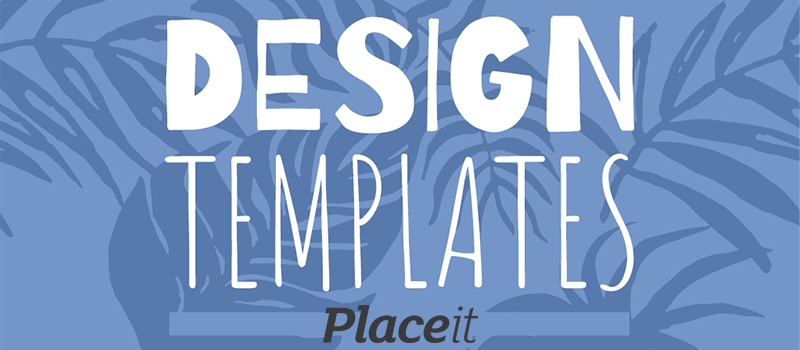 Today we are featuring a guest post on the Merch Informer Blog from Ana at Placeit.net. We met her about a month ago after a discussion about using mockups to run free advertising campaigns for merch shirts. We have invited her to write about how you can easily scale up your merch designs by using simply templates.
---
Coming up with ideas for t-shirt designs is no easy thing. Sure, maybe the first batch of t-shirts went quickly, but after a while it keeps getting more and more complicated to find tshirt ideas that are original and don't break Amazon's guidelines. In this post we'll go over a couple of tactics that will help you scale up your t-shirt designs and give your shirt business a boost. How? By using Placeit's brand new Design Templates, so buckle up and make sure to bring a notepad.
#1 Plan Ahead
When your account gets accepted to Merch, the last thing you'll want is to have the clock ticking behind your back while struggling to come up with clever and original t-shirt designs to submit to fill up those slots. Planning ahead is a great habit to acquire when you are looking to get any small business off the ground, and in this case, it means having all your designs ready and prepared before even getting accepted. Nothing compares to the peace of mind of knowing you have merch ready designs waiting to be uploaded at the first sign of an acceptance email.
Alright, but how on earth could you achieve this? How can a single person create that many tshirt designs in advance? Am I expected to hire a designer to do this for me? I don't have a budget for this. And I'm definitely no graphic designer.
Can you relate to these concerns? Don't worry, keep reading.
#2 Use a T-Shirt Design Maker
There are lots of tools out there that let you make your own tshirt designs straight from your browser or even your phone, no fancy software or design skills needed. Placeit recently released Design Templates, its own tshirt designer, which allows you to become an instant designer and make your very own tshirts to sell on Merch by Amazon and other print on demand sites.
Perks of Using Design Templates:
It'll make your life easier. No Photoshop, Illustrator or Corel. No hassle.
Design templates are 100% free at the time under a Commercial License.
Download sizes are merch ready! (4500 x 5400 px, 300 DPI, transparent PNG)
#3 Find a Shirt Style That Sells. Then Replicate
You know all those "This X loves X" tees that pop up all over your Facebook newsfeed?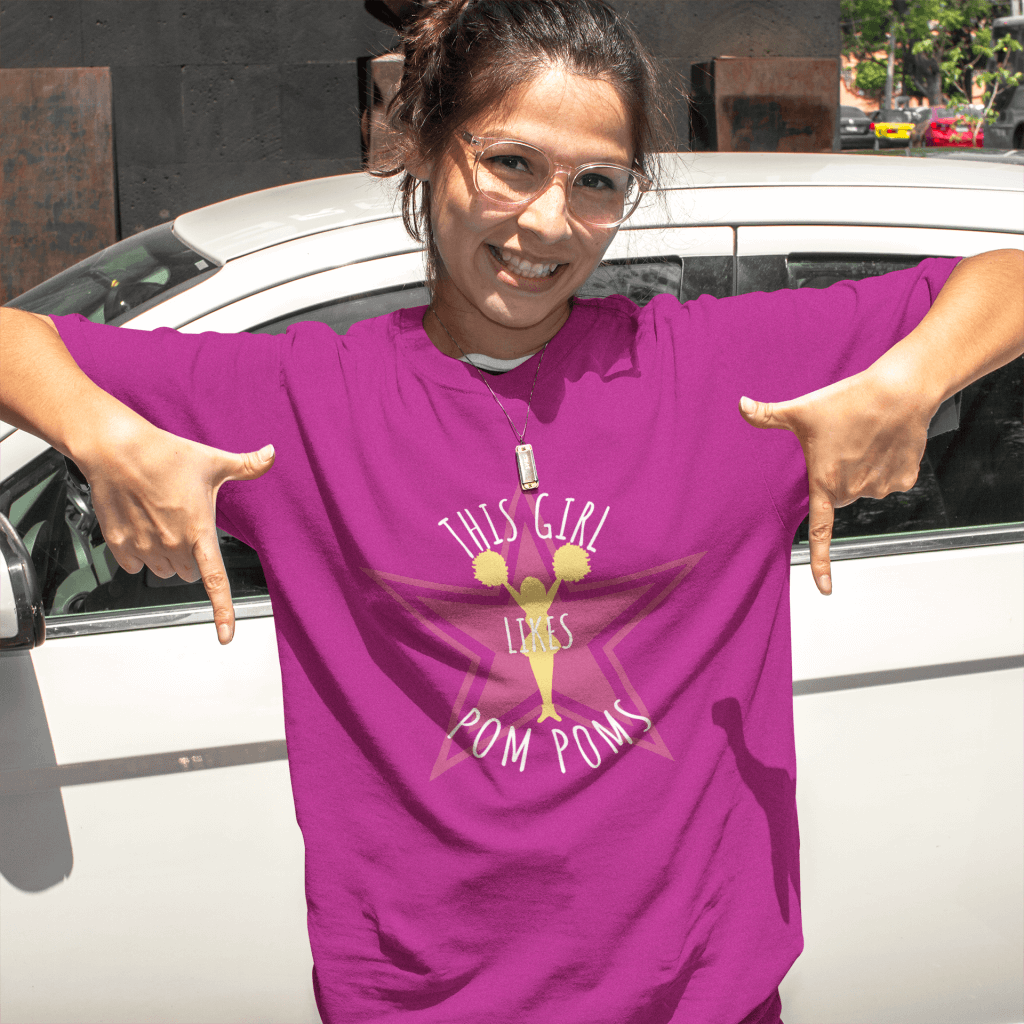 These designs are super easy to make, especially if you are looking for tshirt ideas to make in mass without spending too much time or money on it. Follow these steps to make a free tshirt design in minutes:

Visit design templates on Placeit Apparel > choose a template you like.
Use the text fields on the left side to type your lines.
TIP: You can choose a different font and color for each field.
Choose to add a graphic and its color.
NOTE: Depending on the template, the graphics will go in between the text lines or behind them. Play with different templates to find one that suites your idea best!
You can even add a background image, photo or pattern!
Select the Amazon Merch T-Shirt size > Download > REPEAT!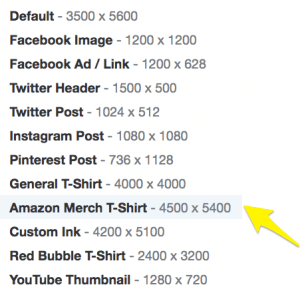 The idea here is for you to make as many tees as you can using the same template, saving tons of time while creating a bunch of great looking designs that will meet Merch by Amazon's requirements.
Here are my suggestions for saving time when making your tshirt designs with a tshirt designer:
Do similar designs all together – Working in batches by theme means you can use the same "girly" or "kids related" fonts and graphics all at once instead of changing them for each design. This way you just need to swap the words in between downloads and optimize your efforts to the maximum.
Keep the same fonts, exchange the graphics to add a different personality to the design template. You'll see how much a design and it's meaning can change once you add an image to support it!
Download the transparent PNG file – best for color tees!
Here are a couple of examples I made using this tool: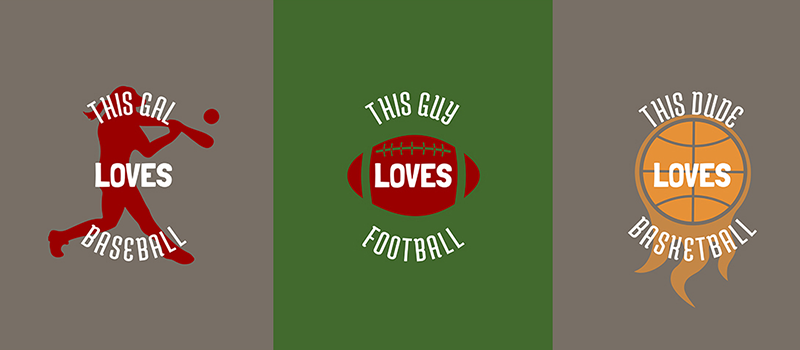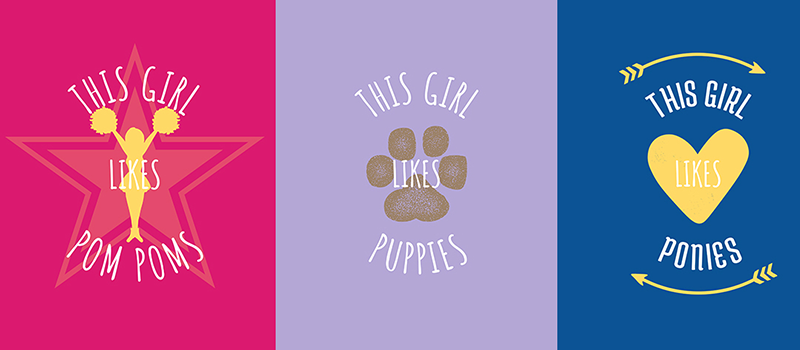 Disclaimer: I made these tshirt designs off the top of my head for the purposes of this post, not for actually uploading to Merch, these are not Copyright/Trademark verified, no harm intended.
There you have it! Design templates is a tshirt designer that allows you to save time while filling up your Merch by Amazon slots with quality t-shirt designs that won't break the bank or consume your time. Placeit made it easy for you to explore your inner creative and let your own ideas flow, without struggling with the technicalities of designing a tshirt with Photoshop, Illustrator, Corel or other more complex tools. Design templates lets you sit back and relax while the ideas flow through you and into the t-shirt designer.
This tool is 100% free at the time and the designs you create and download are yours forever. You are free to upload and sell these on Amazon and other POD sites under a Commercial License. You can read more about it here.
Hope you find these tips useful to scale up your tshirt designs for Merch, now get out of here and go make some killer designs!