Shopify/Amazon Print on Demand FAQs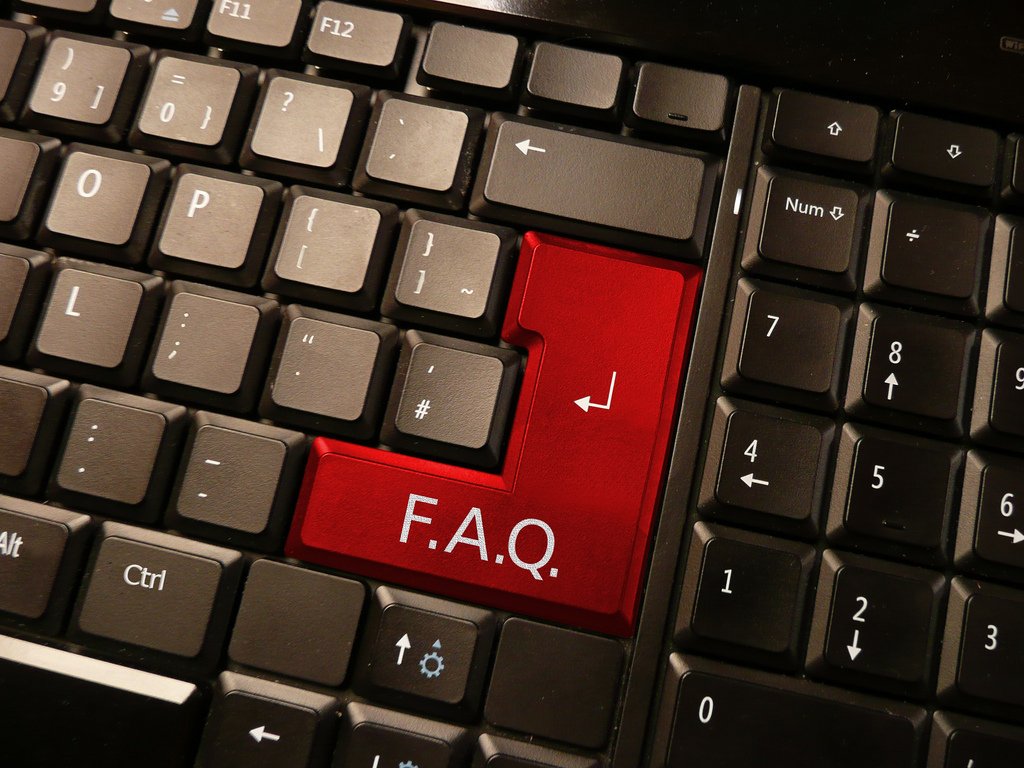 There has been a crazy amount of questions about the guide we put out about the Shopify Amazon integration and how you can get started selling a huge range of products on Amazon without holding a single piece of inventory. If you missed that, you may want to check it out, because people are already making thousands of dollars a month (not a joke!): https://merchinformer.com/shopify-amazon-merch-no-inventory-integration-guide/.
We wanted to compile the majority of the questions in one place to create an FAQ. This FAQ will be updated over time when time permits.
What UPCS Can You Use?
Amazon officially has this to say:
We verify the authenticity of product UPCs by checking the GS1 database. UPCs that do not match the information provided by GS1 will be considered invalid. We recommend obtaining your UPCs directly from GS1 (and not from other third parties selling UPC licenses) to ensure the appropriate information is reflected in the GS1 database.
There are thousands of people out there who have been using Ebay codes (very cheap!), without an issue for many years. The choice is up to you what to do.
Is There a Difference Between UPC and EAN?
Yes there is! A UPC (Universal Product Code), and EAN (European Article Number), are just different formats for product barcodes. A UPC is going to be 12 digits long while an EAN is going to be 13 digits long. If you are listing directly on Amazon, you can use either one. If you are going with the Shopify integration to list your products, then you will need to use a UPC as the EANs do not currently work.
What is the Amazon Brand Registry?
The Amazon Brand Registry is a way to register your brand with Amazon so that you will not need to enter any UPCs for your products. This requires you to apply and provide an image of your product packaging and branding visable on the packages you would be sending to customers. It also requires a picture of you branding on the product itself and a link to your website/brand. Because the entire method revolves around print on demand, brand registry is not the way to go.

Is there Any Way Around the UPC Issue?
Yes, actually there is! You can apply for a GTIN Exemption from Amazon! GTIN is an umbrella term that refers to the entire family of data structures such as UPC, EAN, JAN, or ISBN.
To apply, go to this URL: https://sellercentral.amazon.com/gtinx
Teelaunch actually has a nice little template you can use on there blog here: https://blog.teelaunch.com/2017/01/amazon-sales-channel-advice/ under the GTIN Exemption headline.
After you have your exemption, you will be able to list products on Amazon without needing to use those UPC codes!
Why Have I Not Made Any Sales Yet?
Simply put, because you are not doing your research properly. You need to be going after niches that already have demand! You do this by looking at the BSR (best sellers rank), of the products you want to go after. Use the product search in Merch Informer to get a better understanding of what is selling and what is not so you are getting your product in front of the eyes that actually want to give you money. Merch Informer just added 22 more categories for research to cover many products offered by POD services.
Will I get an Invoice From Teelaunch?
No, you will not get an invoice from Teelaunch.
What About Shipping Times?
There are two things you need to change. One is shipping times. Teelaunch has recommended that you set shipping times to around 7-10 days. The second thing you will need to change is production time. You can do this in Amazon Seller Central and I recommend you set this to 5-7 days to be on the safe side. Teelaunch has been really fast at shipping items out and so far, everything has been printed and arrived at the customers door within a week. You want to make sure your Amazon account remains safe, so make sure to change these 2 settings accordingly.
How do you list in other Categories?
If you want to list other products in other categories, you will need to do a 2 step process. First you will want to go into the Teelaunch app in Shopify, and create the product with the design you want to use. When the product has been created in Shopify, you will then have a mockup. Right click and save this product mockup image to your computer. Head on over to Seller Central and create the product in the proper category.
The Shopify app syncs with Amazon every 6 or so hours. Once the products have synced and you can see them in the Amazon channel, you can link them. Here is a screenshot:


What Is The Investment Required?
$9 per month for Shopify
$40 per month for Amazon Seller Central
If you can do your own designs, and float the money on a card of some sort to pay for the teelaunch orders, this is the only investment amount required. You take the money from Amazon every 14 days and pay off the card you used to pay for the orders and what is left over is your profit.
Is this Better than Merch by Amazon?
This is actually very different than Merch by Amazon. Not only can you list shirts, but you can list a ton of other print on demand products with the SAME designs you were putting on merch shirts.
Can I do both Merch by Amazon and the Shopify/Amazon Integration?
Yes! These are 2 seperate programs and I highly recommend you do both. We have been telling people to stick with Merch for the normal T-shirts and use the Shopify/Amazon integration for all the other products you have access to. Other products have MUCH less competition and therefor can really add to the bottom line of your business.
What Can I Sell?
You can sell anything that a print on demand service carries. Teelaunch is the company we recommend because of the low pricing but you can go with whatever POD fits you best.
Here is a list of products you will have access to: https://teelaunch.com/collections/products.
Beach Towels? Yes please!
I Use Another POD Service. Is that an Issue?
No issue at all. Use whatever POD you want. As long as they integrate into Shopify, you should not really have any issues.
Do I Need to Provide My Customers with a Tracking Number?
If you have set up everything properly, then everything should be automated and as soon as Teelaunch ships the products, the customer on Amazon should get an update with a tracking number automatically.
How Many Products Can I Submit?
Brand new seller central accounts are limited to 100 variations a week. Since t-shirts require about 48 variations for a single design if you are doing all sizes and colors, we recommend that new sellers focus on putting their designs on other products that only have a single variation (mugs). If you hit your limit, you can try and contact Amazon and get it raised.
If you have an older seller central account, you will be limited to 2000 variations per week.
When Will I Get the Buy Button and Will This Affect My Sales?
You may have noticed that once your product is live, the price and the buy button is not visible. Customers still have the option of adding the product to their cart and buying your product.
As long as you are optimizing your listings properly and going after niches based on a proper BSR range, you should be good and see sales. You will get the buy generally around 3 months in. This will not affect sales much at all and from our tests in other markets, you can still make VERY good money just starting out if you put in the time and effort.
Can I Do This From Outside the USA?
Yes! This is the question we get most often, and the answer is absolutely yes! All sellers can sell on Amazon.com. To do this, you will need to go over to the seller central in the USA, sign up, and follow all the instructions to get your account up and running. You may have to pay a little bit more per month for the account based on VAT, but you can absolutely sell here.
Can I Do This On Other Amazon Locals?
Yes you can! The only thing is, you will need to find another POD service and you will have to manually do all the orders yourself. The Shopify/Amazon integration currently works for the USA Amazon only. If you are willing to find another POD and do the work, other market places can very well be worth your time.
When Will You Get Paid?
Amazon seller central will pay you every 14 days to your account. You can request the money every 24 hours, but for the most of us, expect to get your money every 14 days. Use this money to pay off your card you have been paying for the Teelaunch products. What is left over is pure profit.
How Do You Deal With Refunds?
If you live in the USA then any product that gets returned will come back to you and you simply issue the refund to the purchaser through seller central. You can then put that shirt up for sale on Ebay, or donate it to Goodwill for a tax write off.
If you live over seas, you can simply let the customer keep the product and take the small hit you paid for it while refunding the customer, or you can set up a forwarding address with a service such as this: https://www.viabox.com/. When you start doing volume with this method, a few refunds here and there will not matter at all, so that is the easiest thing to do. Just let the customer keep the product and move on.
What are the Main Benefits of Using Seller Central?
Control! You have full control over the reviews you receive. You can answer questions about your product and interact with customers if they have an issue.
You can list pretty much unlimited products once your account is old enough. Simply start uploading all types of items with your designs, not just shirts.
While Merch by Amazon is limiting you to 2 uploads a day, you can be putting up at LEAST 100 different items per week with the Shopify/Amazon integration if you are going after products that are NOT clothing. Stop limiting your business and start making money in untapped markets.
How Do I Pay Taxes?
When you sign up for Amazon Seller Central, you will go through a tax interview no matter where you are from. Please talk to an accountant to know what you should do about taxes.
Should I Just Wait For Teespring (T2)?
NO! If you want to make money, you need to start on this today. The T2 update we went over here: https://merchinformer.com/teespring-t2-update-what-we-know-so-far/ is going to require you to sign up because it will be a closed beta. More than likely you will not have access and you will not have the level of control you have with this method. We will be releasing a guide on T2 very soon, and it will play a part in our merch strategy, but this is not something you should pass up on.