Social Hunter – New Merch Informer Update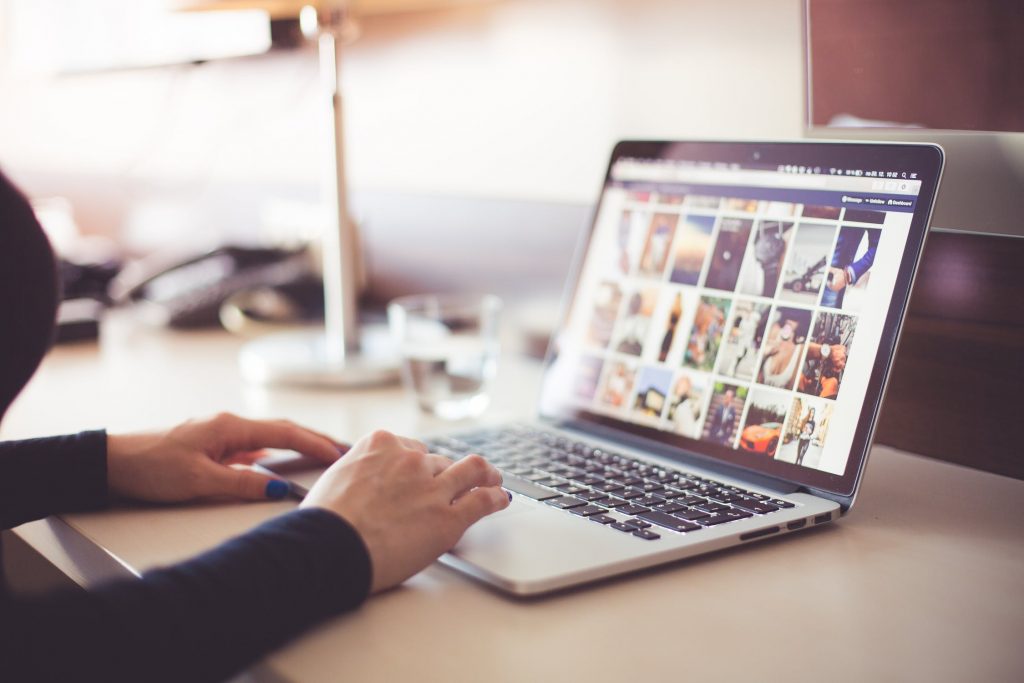 One of the hardest parts about being a seller is making sure you can bring all the moving parts together to make sure that you are offering your customers exactly what they want. You need to first have amazing designs that resonate with your audience. After you have the design part completed, you still need to figure out how to get eyeballs on your product and use the right keywords to get the search traffic from the platform you are selling on.
Merch Informer has just released the new Social Hunter module which will help you bring all the pieces together with the help of Etsy!
The social hunter brings in Etsy search to show you the EXACT tags that people are using to bring in that sweet search traffic and visibility to your products.
Not only that, but you will be able to tell how many times an item has been favorited by a shop visitor, giving you social proof in the niche that those type of designs are hot! It will also show you EXACTLY how much traffic those products are pulling in which means that those particular products are getting eyeballs. Talk about a data goldmine for ecommerce sellers like us.
As we build out the Social Hunter in Merch Informer, you will soon realize that this has all the tools you need in order to make better business designs that will increase the amount of royalties and sales you make on a daily basis.
Let's get into how it works!
Social Hunter Module
Once you have a Merch Informer account, log in and you will be brought to your dashboard. The Social Hunter module can be found under the Trend Hunter in the left hand menu:



Click on the Social Hunter and you will be brought to the module.


As you will see, you will be able to search keywords on the left hand side, pick your search engine on the right hand side, and see all of your previous searches that you have done in the "last searches" box below.
Currently the Social Hunter supports Etsy Search with many more search engines coming soon!
If you arn't selling on Etsy yet, you should be! You can check out our article on how to use your same Merch designs here:
https://merchinformer.com/printful-etsy-integration-ultimate-guide/
Even if you are not selling on Etsy yet, the social hunter is incredibly valuable for Merch by Amazon sellers. This can give us some insight into the customers as well as what type of designs doing best in their niches.
Start by typing in a keyword. As a full page, they will look like this: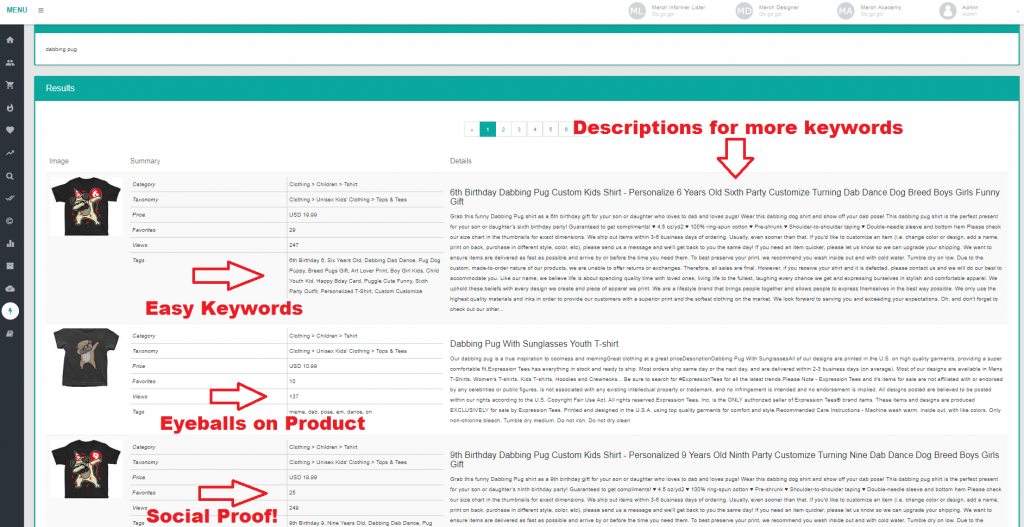 For an example, and to dig a little deeper, I decided to do another search for "dabbing Santa".
As you can see, there is some data here that can be used for all sellers: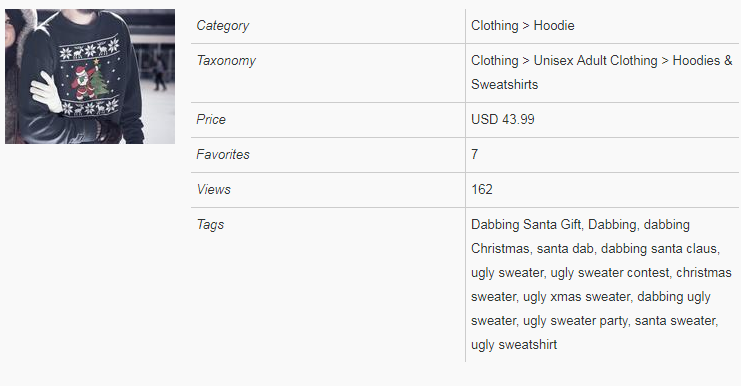 First, you will see the price. Etsy sellers can typically command a higher price for their goods so if you are selling on Etsy, this tells you a good price to start your products at for testing. If you are just selling on Amazon, this information is still relevant to you as it tells you people are willing to spent $43.99 for a sweatshirt. This should always be taken into consideration when testing price points.
Second, you will see that this shirt has been favorited by potential customers 7 times.
So what?
Well, that right there is social proof that people like that design and also like that particular niche! Social proof is everything when selling online. If you are selling a product in a niche that no one knows about or a niche that no one likes (or a product that no one likes), you will never make any sales. If you can find social proof that people in that particular space love those products, you just found yourself a profitable niche!
Third, you can see how many eyeballs this product has gotten. In this case, this product has 162 views which means that not only are people favoring the product, but its also getting search traffic and thus eyeballs on their page. So now we know what the design/niche looks like, we have social proof that people like it, and now we know that it brings in traffic.
Fourth, and what I think is the most important part, is that you now have the EXACT keywords that this seller is using to get that search traffic. This brings together all the points above to give you a good idea that the dabbing santa niche is something that will make you money if you can come to the table with a unique design.
Those tags that you see are what the seller has used to show up in search for those keywords. These keywords can be used in your own listings on Merch by Amazon as well as Etsy to ensure that your product also gets search visibility. If you have a unique product with the same statistics, you can easily put more money in your pocket!
If you are looking for even MORE keywords to use, or just want to see how to formulate your own listings (not copy), we also display the title and description for you to take a look at:


Wrapping It Up
Remember, you never want to copy another seller but you do want to replicate their techniques of success.
In this case, the title structure, keywords used, and great design come together to make this seller money. Put all the pieces together yourself, and you have a new successful product in your catalog from doing your research!
Good luck out there!