Understanding Amazon BSR – 5 Things You Need To Know Before Picking A Niche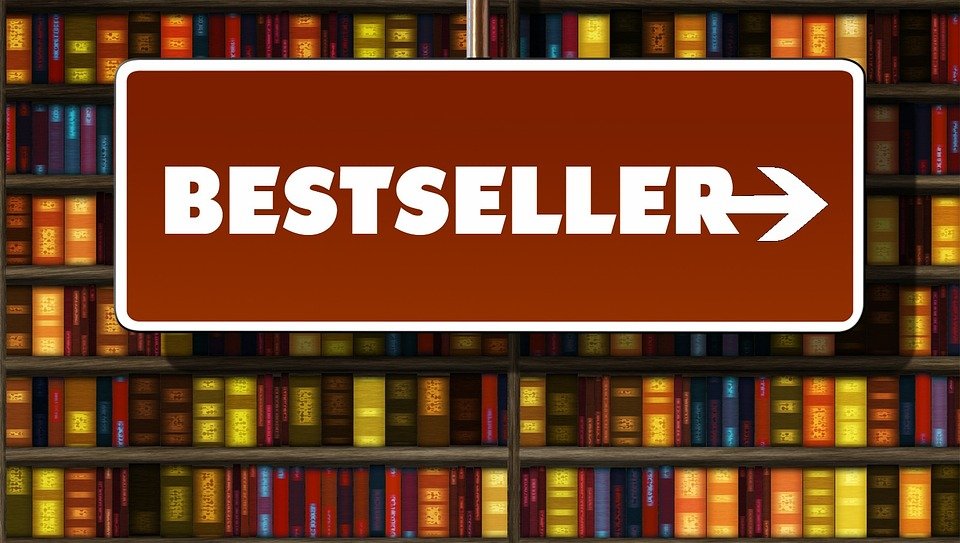 In a previous article we have covered the various metrics that Amazon uses to rank products. From our customers feedback it seems that the Amazon Bestsellers Rank (Simply known as BSR or Sales Rank) is the one which is most frequently misunderstood. Hopefully this post will clarify to you as a seller how exactly the bestsellers rank works and how it is used by the Amazon algorithm to rank your products. Let's start with some basics first:
Sales rank can be found under every product listing under the product details section.
There are two type of sales rank – Main Sales Rank (the metric most often used to determinate the number of sales a product gets) and the sub categories sales rank.
Important: Due to resent changes in Amazon, regular listings no longer show the main sales rank which has been confusing some people. If you would like to see the main sales rank of an item you can still do so if you open the product listing from your phone or if you use software like Merch Informer.
The sales rank is not unified across the Amazon marketplace and each main category has a different best sellers list.
The sales rank is not unified across Amazon locales too which means that a t-shirt with a sales rank of 5000 in the US locale will not have the same sales rank in the UK or Canadian locales.
Amazon sales rank is updated hourly.
All and all the Amazon BSR system is pretty simple.
Each sale you make counts as a point to the sales rank system.
Each day the score can decrease on increase based on sales you make during that period
The products in the given category are ranked based on their sales daily.
However as usual when it comes to Amazon, the devil is in the details. Having a proper understating of some of the key points below can be vital to your Amazon success. Let's begin with the five  things you need to know about sales rank and how you can use them to your advantage to make the most sales.
1.Sales Rank IS Relative
Your products don't exist in a vacuum. As your t-shirt or mug ranking grows in its respective category it will displace other products. Unfortunately the same can be said for when your competitors are making more sales than you. Knowing this, driving traffic to your listing can be one of the best things you can do to keep ahead of the competition. We know this requires more work, but we have written several guides to help you with that:

2.Reviews and Ratings Are Not Taken Into Account
There has been some confusion regarding reviews and ratings on products and if they affect the sales rank. The short answer to this is a NO. However, both play a big role when it comes to customer decisions and as we have covered in our previous article regarding Amazon Product Optimization, they also play a vital role in the algorithm and product ranking. With that in mind, both ratings and reviews can lead to more sales and have a positive impact on your best sellers rank but they are not directly influencing it.
3. An Increase In Sales MIGHT NOT Mean an Increase In BSR
As we already said, your Amazon Bestsellers Rank is relative to the other products in a category. This means an increase in sales alone many times is not enough to increase your sales rank. To increase your BSR your products must sell more than your competition. What this means is if there is a sudden influx of sales in a seasonal niche like "St Patrick's Day" and everyone in that category starts seeing an increase in sales, you might not see the desired jump or ranking improvement as you might have hoped.
If your competitors products have a steady stream of one or two sales a day and all of a sudden you start selling ten units per day, your rankings will increase even though your competitors might have more steady sales. This is just another reason to start building up channels to drive traffic to your products!
4. It Takes Less Sales to Maintain BSR Than to Initially Achieve It.
Since Amazon's best sellers rank builds each day on sales from the previous day you will need twice as many sales to achieve your desired sales rank as compared to maintaining it. In other words you might need double digit number of sales in a day to achieve the said rank but only need less than ten sales to maintain it. However, one should always keep in mind that the sales rank will fluctuate based on the other products in the category as well. If no sales are made during a day your sales rank will be cut.
5. The More Recent Your Sales The Bigger The Effect
Amazon's BSR formula weighs sales by how recent they are as we have shown above. However, Amazon also has some predictive features build in which tend to favor the stability of sales instead of a dramatic surge over a short period of time. In other words it's not advisable to attempt to cheat Amazon's algorithm by buying your own product. Any boosting effect will quickly fade away and Amazon will still favor your competitors listings over yours.
*Please be advised that even though Amazon doesn't explicitly share the exact details on how sales rank is calculated, the information above is gathered via thorough research and is considered an industry standard when it comes to understanding the way BSR functions.
In Conclusion
A lot of people find the Amazon's main category BestSellers Rank algorithm unreliable and hard to understand. Unfortunately this is still the best way for sellers to estimate if a niche is worth going into and the only way to estimate the number of sales a competitor product has.
Here at MerchIinformer we strongly recommend that you familiarize yourself with the basics of the algorithm listed above. This will allow you to make an educated decision and properly understand the sales data when listing your next product on Amazon.com
What are your thoughts on BSR? Are you using it in your daily research? Let us know in the comments below!