Keyword Optimization Merch by Amazon Case Study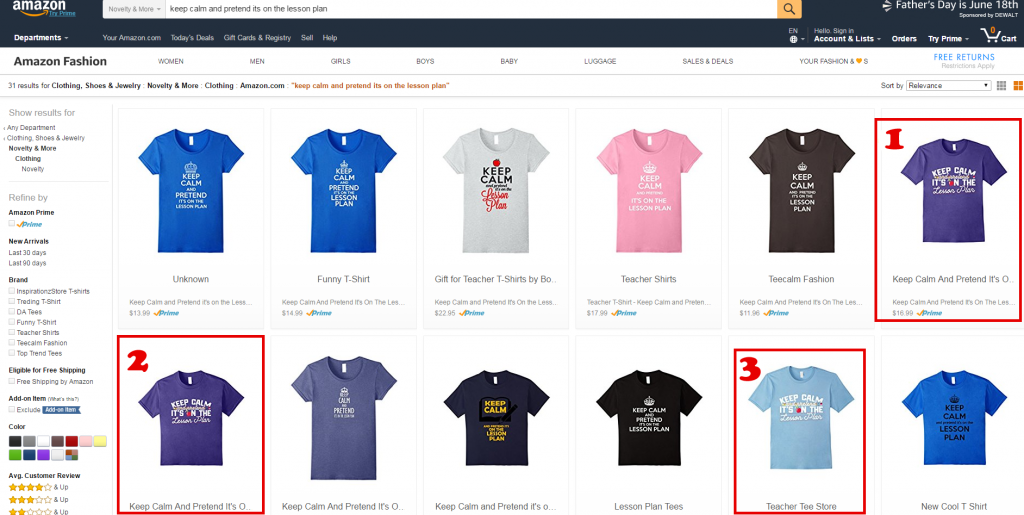 Do you use keywords in your Merch by Amazon shirt titles? Maybe you only use your keywords in the bullet points. Perhaps you have tried to add the keyword to the brand name as well, but are not really sure why. You could have heard any number of people tell you where and how to include the keywords you want to rank for in your listings.
If you have followed Merch Informer, we went over our strategy in the 20k a month case study where we lay out a little on how we do our keywords. This has very clearly worked for us, but everyone has their specific way of doing it. Not only that, everyone will swear that their way is the correct way and talk down to or argue with those who do it any bit differently.
Coming from a background in affiliate marketing and ranking pages for keywords in Google, I know a little bit about how search engines work. In order to put the argument to rest in the Facebook groups for a while, we decided to put a case study together on how the keywords actually affect the ranking of a Merch by Amazon T-Shirt.
Keyword Case Study Set Up
In order to set this entire case study up, we needed a few things. The first was to find a niche that did not have too many results. We wanted to find a niche that did not have heavy sales because sales influence rankings greatly.
The phrase we settled on was "keep calm and pretend its on the lesson plan".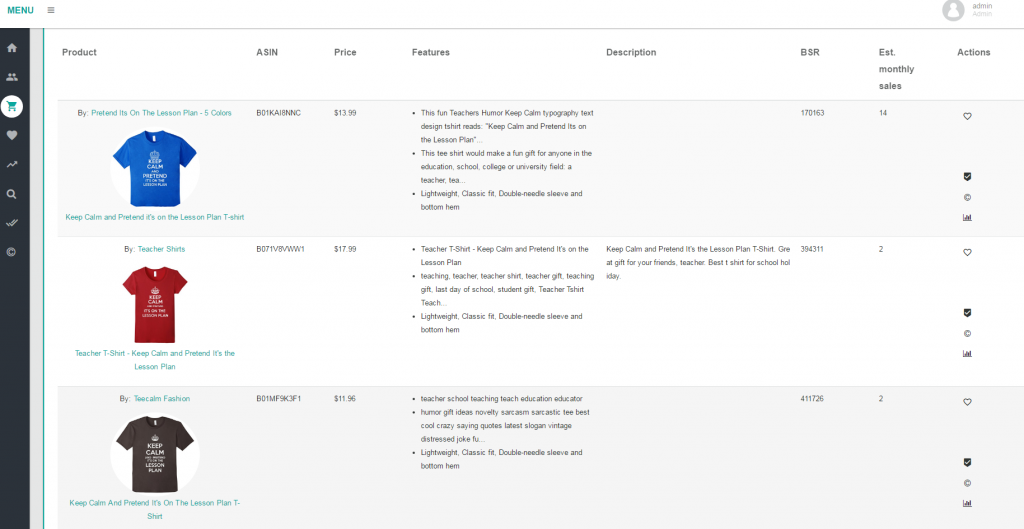 As you can see, there is really only 1 shirt selling fairly decently here and the rest have a pretty high BSR.
Once we had the niche and phrase selected, we needed to get a design created.
When you take a look at the shirts in this niche, you see this: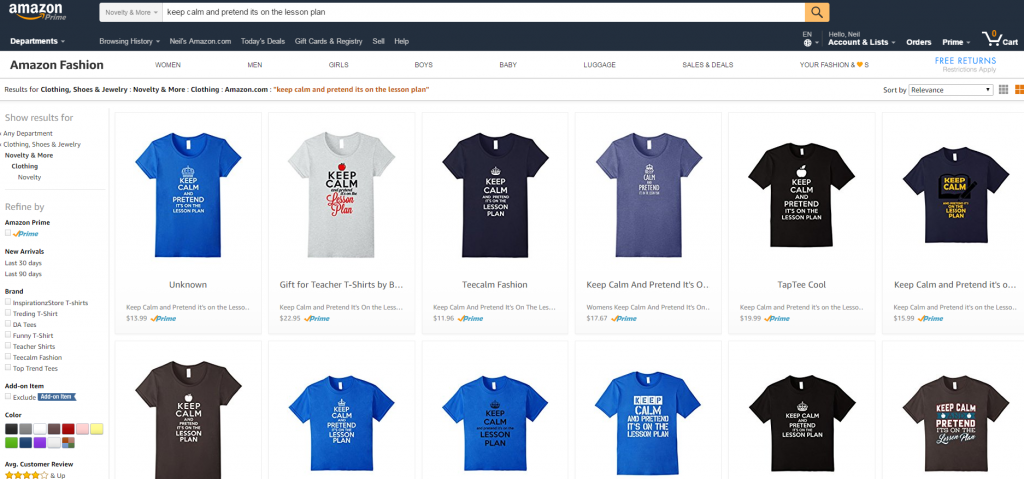 These designs are pretty downright bad. We are always preaching that you need to have the best design in the niche, so that is what we set out to get.
Just as we did in our 20k a month case study, we got Gary Greenwood to design us the shirt we are going to use. As always, he pretty much nailed it.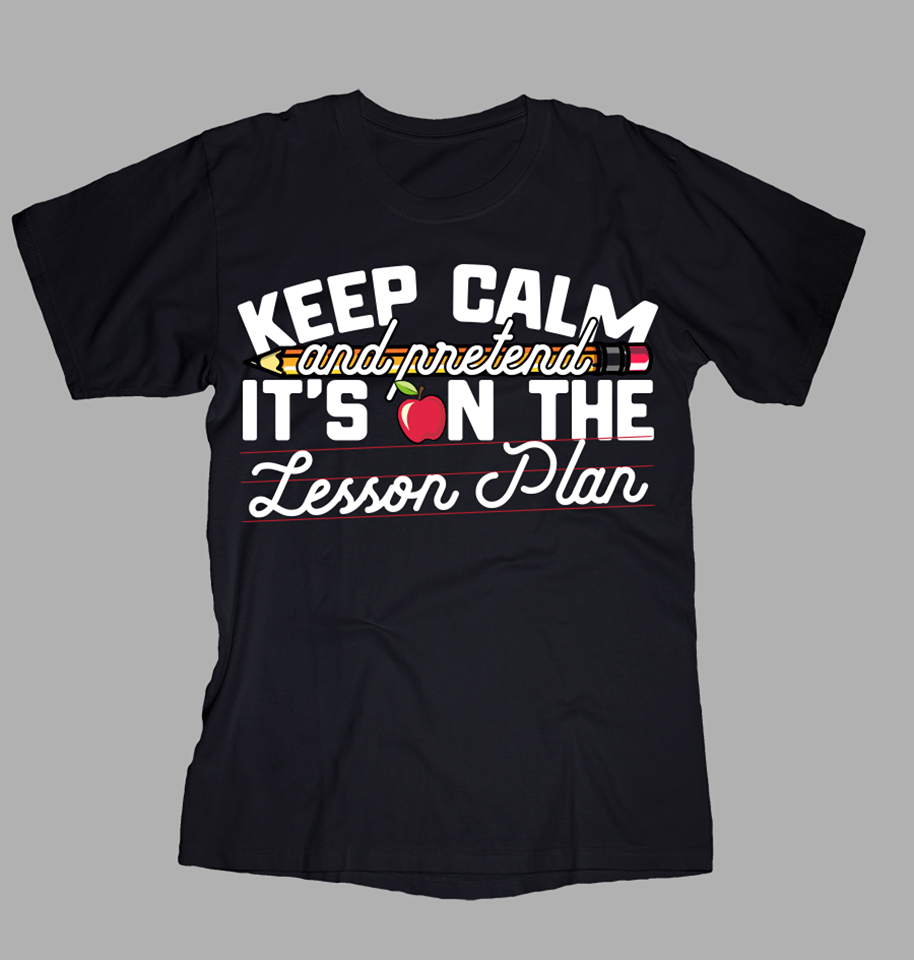 Notice how that shirt looks 100% different than the slew of other designs up? This is not a copycat and will not get hit for being one. Not only that, but this is clearly the best design that will be up in the niche and will stick out in the Amazon search results when people are scrolling through looking at designs. This is exactly what we want to get sales! (although for the purpose of this case study we will be looking at organic rankings when the shirts go live).
So now that we had the niche, the phrase, and the design, the last thing to do is come up with a plan of how we are going to put the design up.
3 Listings Of The Same Shirt
We decided we were going to upload the same shirt, 3 different times. Each upload will be optimized a little bit differently.
Upload 1: For the first upload, only the title will contain the phrase "keep calm and pretend its on the lesson plan". There will be a random brand name used and no bullet points or description entered.
Upload 2: For the second upload, we will use the same title we did in Upload 1, but this time we will include the phrase "keep calm and pretend its on the lesson plan" in the brand as well. Zero bullet points or description will be used.
Upload 3: For the final upload, we will use the same title we did in the previous two uploads as well as the brand name as Upload 2. We will also include the phrase "keep calm and pretend its on the lesson plan" in the bullet points. Since the description does not seem to be used in organic Amazon rankings, we will ignore the description for all three uploads.
Alright, we have a plan. Let's put it into action and take a look at where all these designs land in organic rankings simply by optimizing the listing further each and every time we upload.
Upload 1: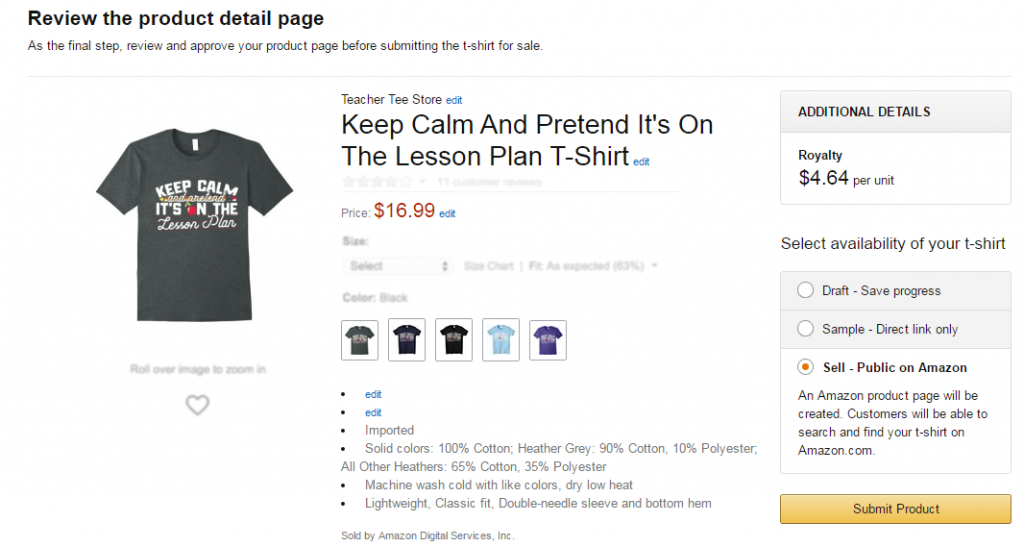 Upload 2: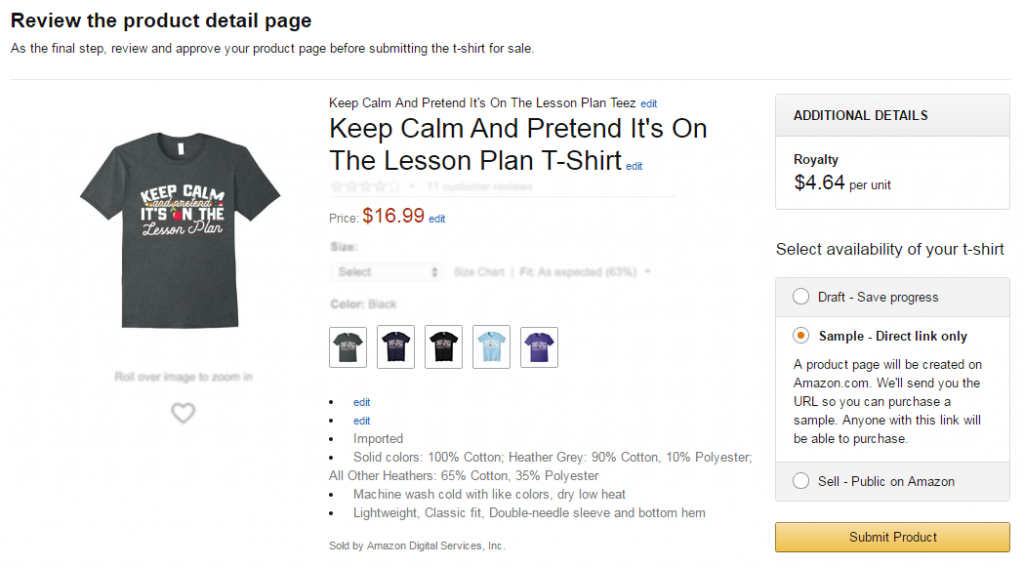 Upload 3: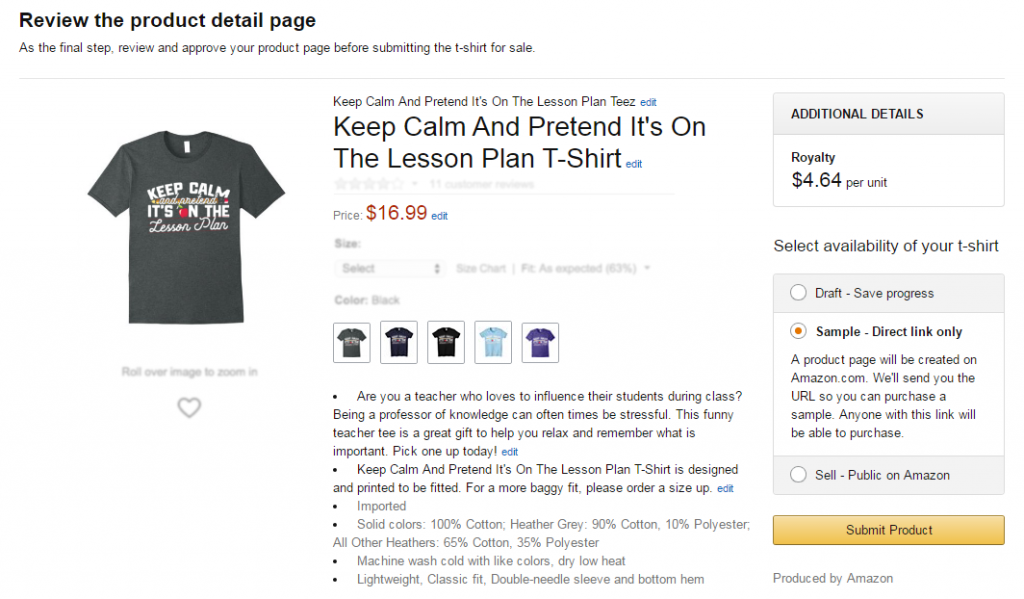 Results
The shirts ended up all going live within about 30 minutes. Since shirts are not automatically indexed for their keywords, we decided to wait till the next morning to actually check the results and see what happened with the rankings.
The results were exactly as we have been teaching people to do their keywords in the past!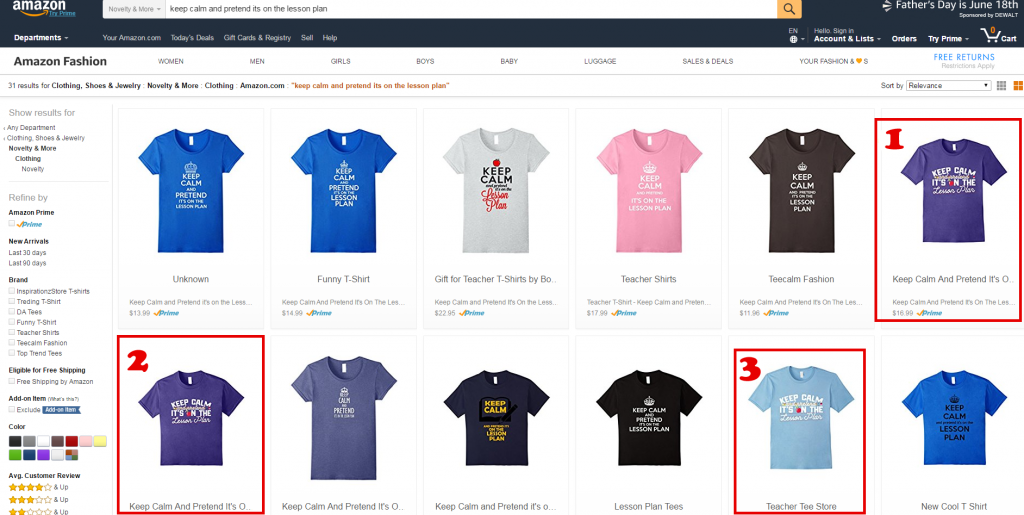 Shirt 1: This was the most optimized shirt out of the bunch. It had the phrase we were trying to rank for in the title, in the brand name, and in the optimized bullet points. This proves that filling out the bullet points is absolutely crucial to ranking. Not just filling them out, but making sure you get in the keyword/phrase you want to rank for.
Shirt 2: This shirt had the keyword in the title and brand. While this did not rank as highly as the most optimized shirt, this just goes to show you that the brand name DOES have influence over initial rankings.
Shirt 3: This shirt only had the keyword in the title with no bullet points and no keyword or phrase in the brand name. This shirt is not optimized at all really. It just goes to show you that if you do not take the time to find the right keywords and optimize your listings, you are going to start off fighting an uphill battle.
Wrapping It Up
That pretty much wraps up this case study with proof that you should be taking the time to properly optimize your listings. Sure, you could throw up your designs and only put a nice title on them. If you did this though, you are automatically going to be put at a disadvantage. Remember the goal here is to place as highly in the search results as possible when you initially list to get a sale. Once you get your first sale, this will boost the product even higher for more viability.
Bottom line: Optimize your listings!
If you would like to learn a little bit more on how to niche down for using the proper keywords, check out the Merch SEO article we wrote months ago. Go test it for yourself and see the increased sales. Good luck!