Merch Informer Case Study – A Merch By Amazon 20k Per Month Blueprint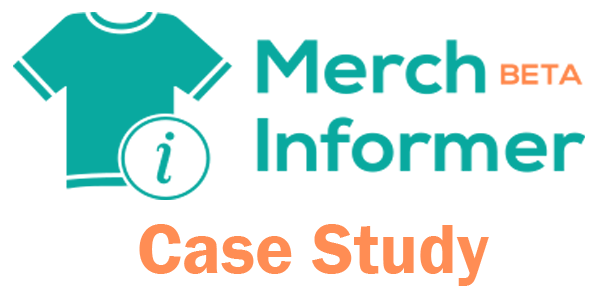 Todor and I started Merch Informer just around 6 months ago. Ever since the beginning, we have been Merchants ourselves, practicing exactly what we preach on how to find successful designs, dominate markets, and crush the competition. Month in and month out, we are making more profit from Merch by Amazon and the multiple integrations that are now available for Amazon merch sellers.
We grew from early adapters of Merch by Amazon to selling the first Merch business.
We got featured on the news!
Through a lot of hard work, we scaled up operations and now clear upwards of $20,000 per month through the Merch by Amazon program.
Simply put, we know this business and know what you need to do to succeed. Once you have a successful template on how to find and creating winning designs, scaling up is incredible easy! After months and months of people asking how to find and deploy winning designs, we finally decided to put out this case study.
Today we are going to go over one of the methods on how to use Merch Informer to identify these opportunities and how we actually made money within the first week of having the shirt live.
This process will take you from beginning to end with the listing being live on Merch by Amazon and making you money day in and day out. At the end, you will see that all you need to do is rinse and repeat to bring your Merch by Amazon account into the 5 figures a month range. Let's do it!
The Research Process
Researching a niche that is doing well is absolutely the most important aspect of doing well selling on Amazon. If you are creating products that no one is searching for, you will end up feeling frustrated and wondering why you are not making sales.
Improving the research process is the entire reason that Merch Informer was formed in the first place!
To begin with, we know that Amazon is a big data company, and that they usually recommend or auto suggest keywords based on what you type in the search bar to help direct you to products they know you are more likely to buy. Since we know that Amazon is optimized, we can really take advantage of these auto suggest keywords.
To start off our research process, we log in to Merch Informer and head over to the keyword finder. This module is to help you find the auto suggest keywords but you must enter in a seed keyword. It is VERY important that when you enter in a keyword here, it is open ended and can be finished with a lot of different endings. If you are putting in a seed keyword that is not open ended the keyword finder will show you the last successful search and where a lot of people are getting tripped up.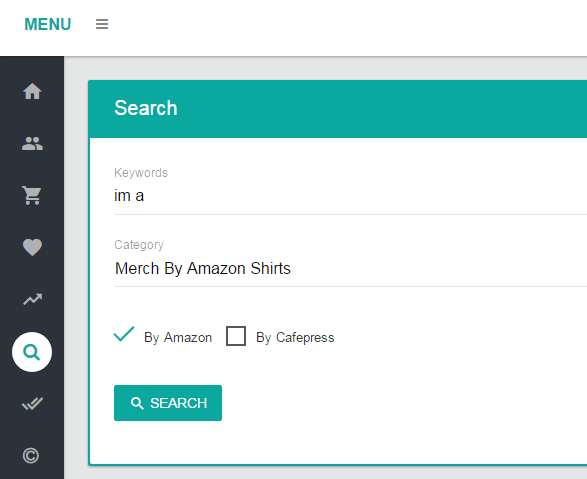 To begin our search, I simply type in "im a". Now I know this is missing an apostrophe, but this is probably the best way to bring up a lot of different keywords that Amazon might recommend.
As you can see from the next screenshot, we have 49 results. From these results, there are actually some awesome keywords in here: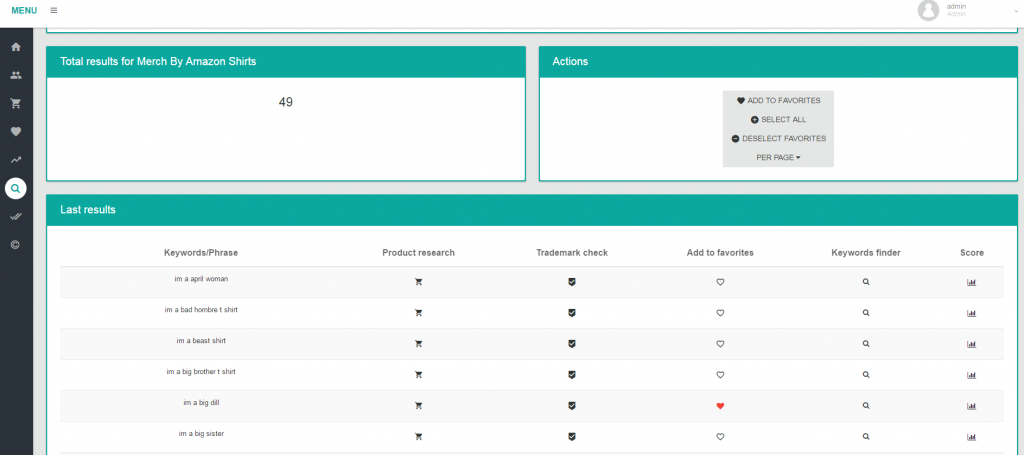 When I was going through all of these, one of them caught my eye because it was a play on words.
"im a big dill" is one of the auto suggest keywords which I thought was pretty funny in its own unique way. I THINK we might be able to use this. Since I want to be able to go back to this suggestion later, I click on the heart for the suggestion, and then at the top click on the "add to favorites" button. This will keep that keyword/phrase in your favorites so you can go back and check it out later.
From this same page, I want to check to see if that keyword has any EXACT matches on Merch. To do this, I click on the score icon. Remember that this is only going to show you the competition score for that exact keyword at this stage.



What this is doing is checking Amazon to see how many people are using that keyword/phrase as an exact title for their shirt. As you can see, not many people at all are, so we come back with a score of A.
So far, everything is looking good. A lot of people from this step on are a little bit confused so let me show you what we do.
We know that this keyword has some buyers intent and that Amazon is recommending it because they know sales occur there. What we do NOT know yet, is just how well this keyword is actually doing. We want to be able to nail down if this is something we want to actually create a shirt around.
This is where the product search comes into play. The product search is going to bring up the best 100 best selling shirts by keyword and rank them in order of top tier category BSR. Currently, this top tier category BSR is not being shown on Amazon and Merch Informer is the only way to see it and estimate sales.
Head over to the product search and enter in the keyword and category. Since we are doing Merch by Amazon, we will enter in the keyword "im a big dill" with the category "Merch by Amazon Shirts".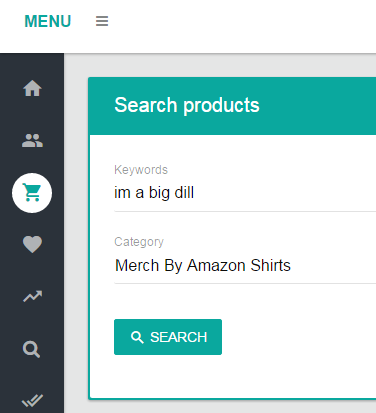 Click on search and see the results!
Here was the results when we were putting this case study together: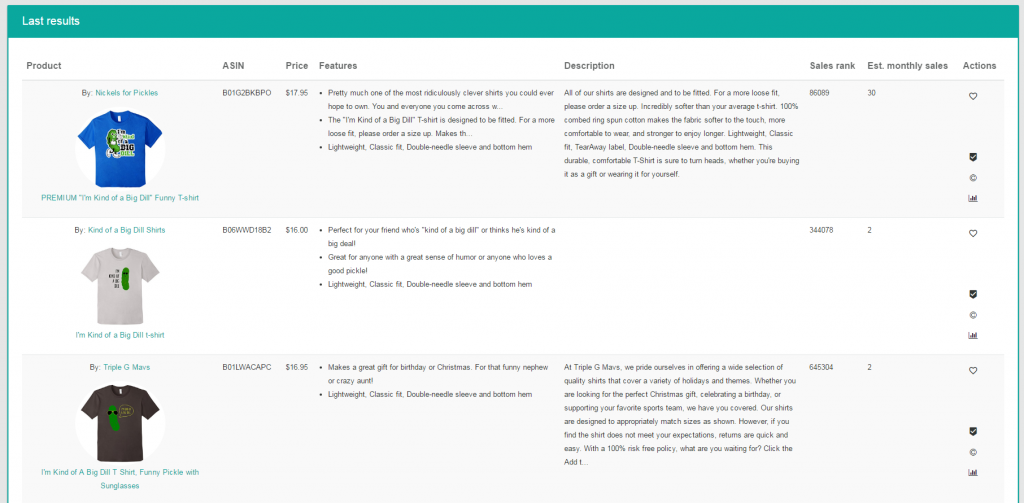 There is a few things to take note of here. The first is that the sales rank and the estimated monthly sales. These are just screenshots in time. BSR is changing all the time and so are the monthly sales. We use both of these as a single screenshot in time to judge if we should go into this niche or not.
NOTE: Our entire strategy is to go for long term business and evergreen niches. We play the numbers game around here. If we can have 1000 shirts selling 1-2 a month, we think that is a lot better than chasing trends all the time.
From this screenshot, we can see that there is 1 shirt doing pretty well in this niche but there are also a few others that are getting a few sales a month. This is EXACTLY the type of niche we could enter and dominate with a better design. Some of these designs are clearly from an amateur. We are making progress at this point.
At this point you have probably decided if you are going to go for this niche or not. In our case, we are going to attempt to break into this niche. Just to make 100% positive that this would be a good idea, make note of the keywords that the shirts are using. In our auto suggest keywords, we came up with the keyword "im a big dill". From looking at WHAT is selling, we notice that the biggest theme is the keyword "I'm kind of a big dill". Notice the difference there? It is subtle, but we want to use this.
Now that we have the main keyword we are going to use because that is what the competition is using, run it through the Advanced Competition Checker to see how many people are you are going to be up against. We have determined by the BSR that this niche has demand, but is it super saturated? Let's find out!



Look at that, barely any competition at all!
Before we get a design made, there is one more thing we want to check on and that is if this saying has a trademark on it. We want to make absolutely sure that this is safe to use. We can run this check from the product search itself after the results are up or you could have ran it from the keyword finder when looking at the results.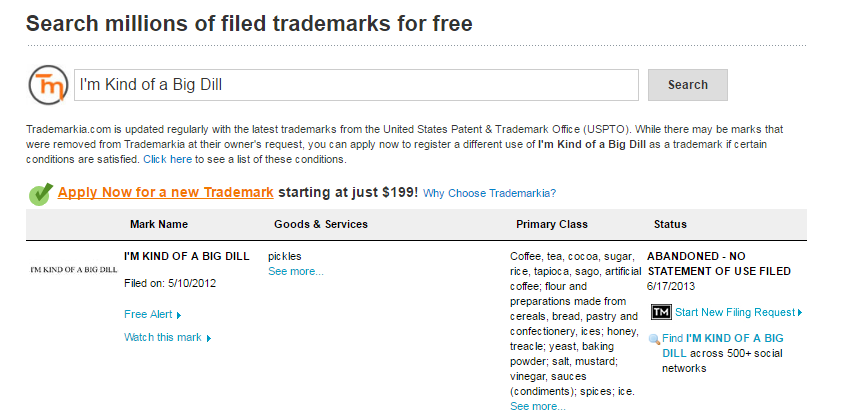 As you can see, we are good to go! This term is not trademarked, and we have the green light to forward some information to your designer.
Getting Your Designs
What we usually like to do is add the designs in the niche to our favorites and download specific options such as the URL, a high resolution image, or the keyword for our designers. You can pick from any of these: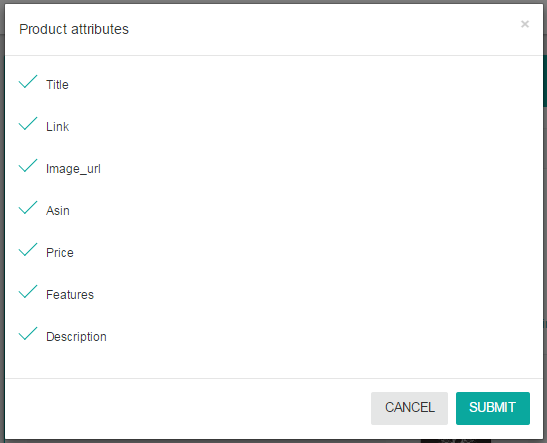 These will then download to an excel spreadsheet that you can fire off to your designer.
At first you may take a look at the designs that are ranking and think to yourself "hey, I could come up with something that could sell". Well, here at Merch Informer, we thought the same thing!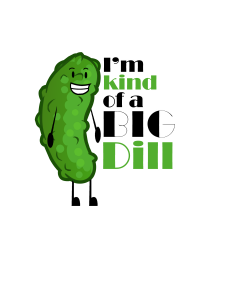 It became clear to us VERY quickly that since we are not graphic designers, this was just not going to cut it! We preach all the time that in order to crush a niche, you need to have the best design out there. We outsourced this design to a designer, and they came back to us with this: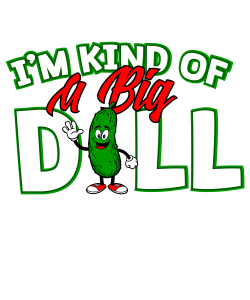 They even provided a mockup that looks amazing: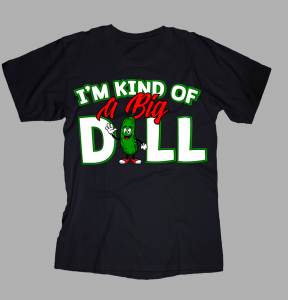 As of writing this, our design is the very best in the niche by a long shot.
Uploading Your Shirt
The time has come to upload your design to Merch!
The first thing you are going to do when uploading your merch design, is you need to pick some colors and pick a price. For the colors, pick what looks good on the shirt! You may know that the best selling colors come first, but each design is unique. Pick the colors that look best with your design.
Price. Everyone argues over the price. Should you price super low to get sales? Should you price high to look like the premium option?
We have priced all over the place and ALL methods on price work! Seriously, there is a market for almost any price point but what we found works well is pricing somewhere in the middle. If you make absolutely sure you have the best design (like we did!), then you can price in the middle or slightly higher and still ensure you get sales.
In order to see what other people are pricing (we price for the market, not a made up number), we go back to the product search and notice this at the top of the search for our main keyword:


From what you see here, the lowest price is $14.95 and the highest is $19.99. You can pay attention to the average, but for this shirt, we are going to price it somewhere in the middle and then raise prices down the road if the shirt is doing well. We decided to price at $16.99 and on an anvil shirt. This will give us a great margin with room to bump it up later if we get some reviews going.
Title/Bullet Point Optimization
You want to get your main keyword in the title and variations of the keyword in the bullet points (maybe the main keyword again). To do this, there are a few techniques that can be used. The first is to go back to the product search: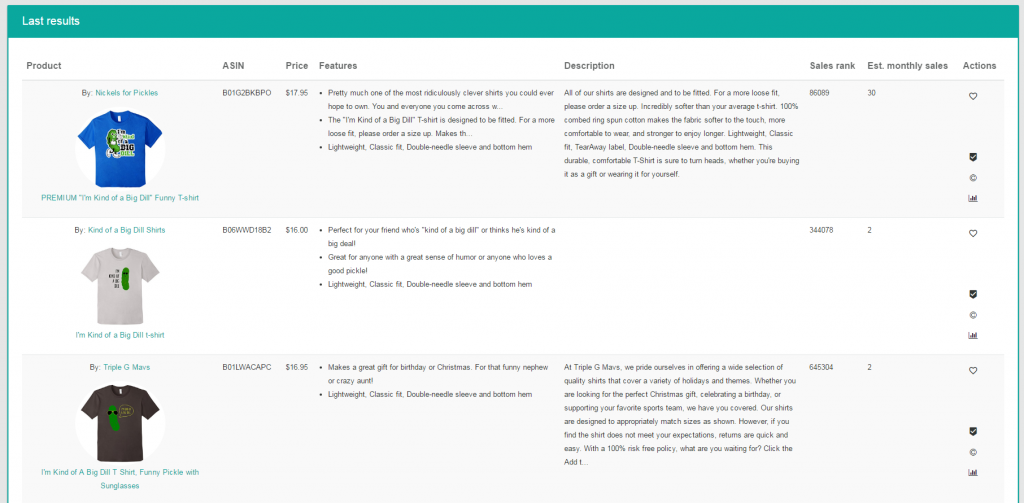 Just look at the competition and look at their titles, bullet points and descriptions. You can cherry pick the best keywords from the listings that are ALREADY selling.
Another way you can make your listing a little bit better is to use the Synonym Suggest tool from our listing optimizer module. Since this niche is super small and the keyword are pretty easy, we will just stick to checking out the competition.
This is what we went with:

Title: 

I'm Kind Of A Big Dill Funny T-Shirt Pun Tee

Bullet Point: Do you know that one person around that thinks they are funny and are always dropping hilarious puns? Everyone will love this big dill tee, especially for those people where pickles are life. Wear one today and bring out the laughs.
Bullet Point: This I'm Kind Of A Big Dill Funny T-Shirt makes a great gift for friends and family. Grab this big dill shirt as a gift for someone close to you.
Notice how we use variations of the keyword in the bullet points but also the main keyword in the title?
Here is how the listing ended up looking on Amazon: https://amzn.to/2JXfvFk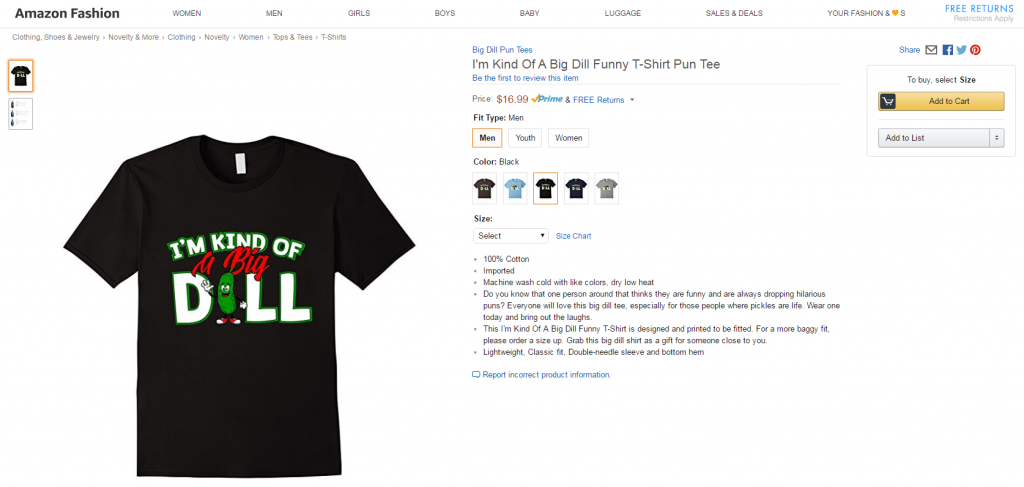 If you want to read a little bit more into the optimization process, we have gone over that in the Amazon Merch SEO guide.
Protecting Your Account
The very last step we need to do before we wait for organic sales OR move on to marketing is make 100% sure that our account is safe from anyone trademarking this phrase.
We have seen over and over again where someone uploads a shirt that is selling well for them, but months down the road, that phrase gets trademarked and removed from their account. Even though they uploaded it first, they are now stuck with a strike on their account. Since we do not want you to lose your account over something small like this, we released the trademark alerts module which is super valuable.


Head on over to the trademark alerts and enter in the saying/phrase that you want to make sure is checked up on.
We automatically check these once a day. If you are just adding the phrases, you will need to click on the "check trademarks" button at the bottom there which will check the phrases that have not been checked within the last 24 hours.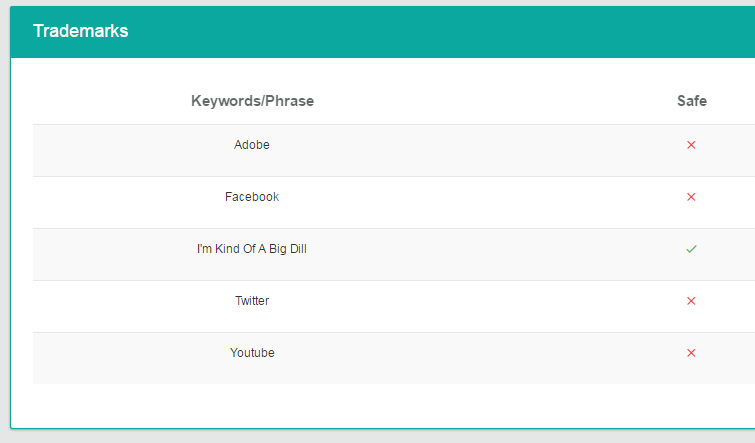 As you can see, the phrase is currently safe to use. This will update every 24 hours so make sure you are checking back to see that nothing has changed.
If one of the sayings that you are using HAS been trademarked, it is time to take action before you get a strike on your account. This can keep you from getting banned and losing all your hard work!
Wrapping It Up
Alright, now that we have gone over exactly how to find niches that are selling and come to market with something better all with using Merch Informer, there is just one last step and that is to make sales. You can either use any of the Merch Marketing techniques that we have gone over extensively, or you can wait for organic sales. We are optimized for organic sales, but marketing your own merch is the fastest way to see results! Since we are selling thousands of shirts each week, we are simply going to leave this shirt for organic sales and see what happens. This case study will be updated in a few days to reflect what has happened.
UPDATE (1 day later)
We honestly did not expect to see results this fast! This niche is not extremely popular but as we have shown you there is a bit of demand here, and the entire goal is to go into evergreen niches that will sell at LEAST a few designs each and every month. This has proven to be the absolute best way to scale.
Well, literally less than 24 hours after we uploaded the shirt, it looks like we have our first sale!
Here is what the BSR looks like on the Amazon page itself:



As you can see, Amazon is currently showing BSR (Best Sellers Rank), as sub categories which are absolutely useless and really do not give anyone a sense of how a product is actually doing.
In order to get a better idea of how this shirt is doing, you can run our main keyword through the product finder module in Merch Informer which will give you a much clearer snapshot of how we are doing: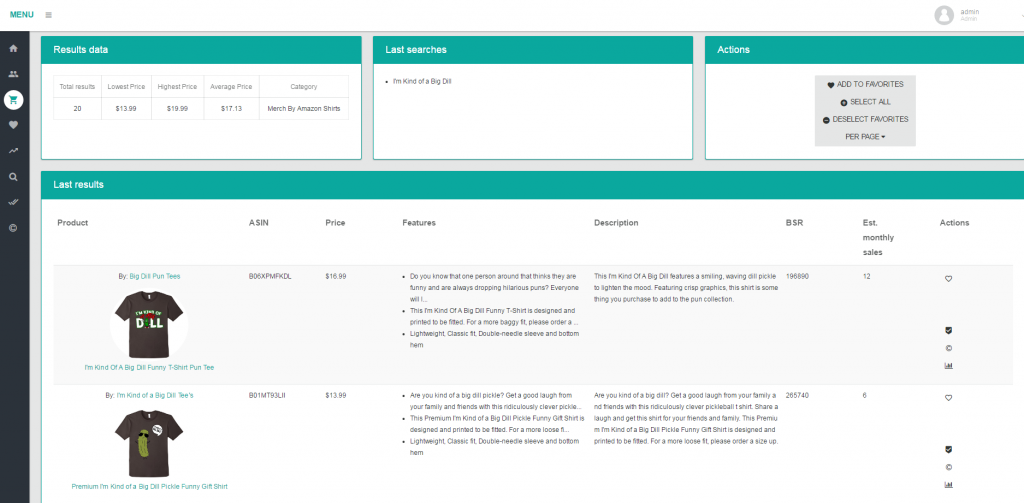 BAM!
Just like that, we are the best selling shirt out of all the "I'm Kind Of A Big Dill" designs. Pretty easy to see why!
Best Design
Priced Competitively
Optimized Bullet Points
Small but in demand niche
It really is that easy. There is no need to complicate anything. The entire process takes us about 5-10 minutes to go through everything when we are working on coming up with other designs. From there, we get 100s if not 1000s of these, and put them up on Amazon.
Let's do some quick math!
If we sell 5 of these a month (very conservative estimate), at just over $5 commission each, that is $25 dollars a month profit for this design. Month over month you will make that as profit if you make sure you optimized and came to the table with the best design.
$25 does not sound like very much at all until you realize how EASY the entire process is, and that if you just did the same thing 1,000 more times, that $25 a month turns into $25,000 per month.
There is no secret sauce or special secret. We crunch the numbers, run the math, and use Merch Informer to find these opportunities to allow us to scale easily and efficiently.