Why Merch by Amazon Is The Best Platform To Market Your Art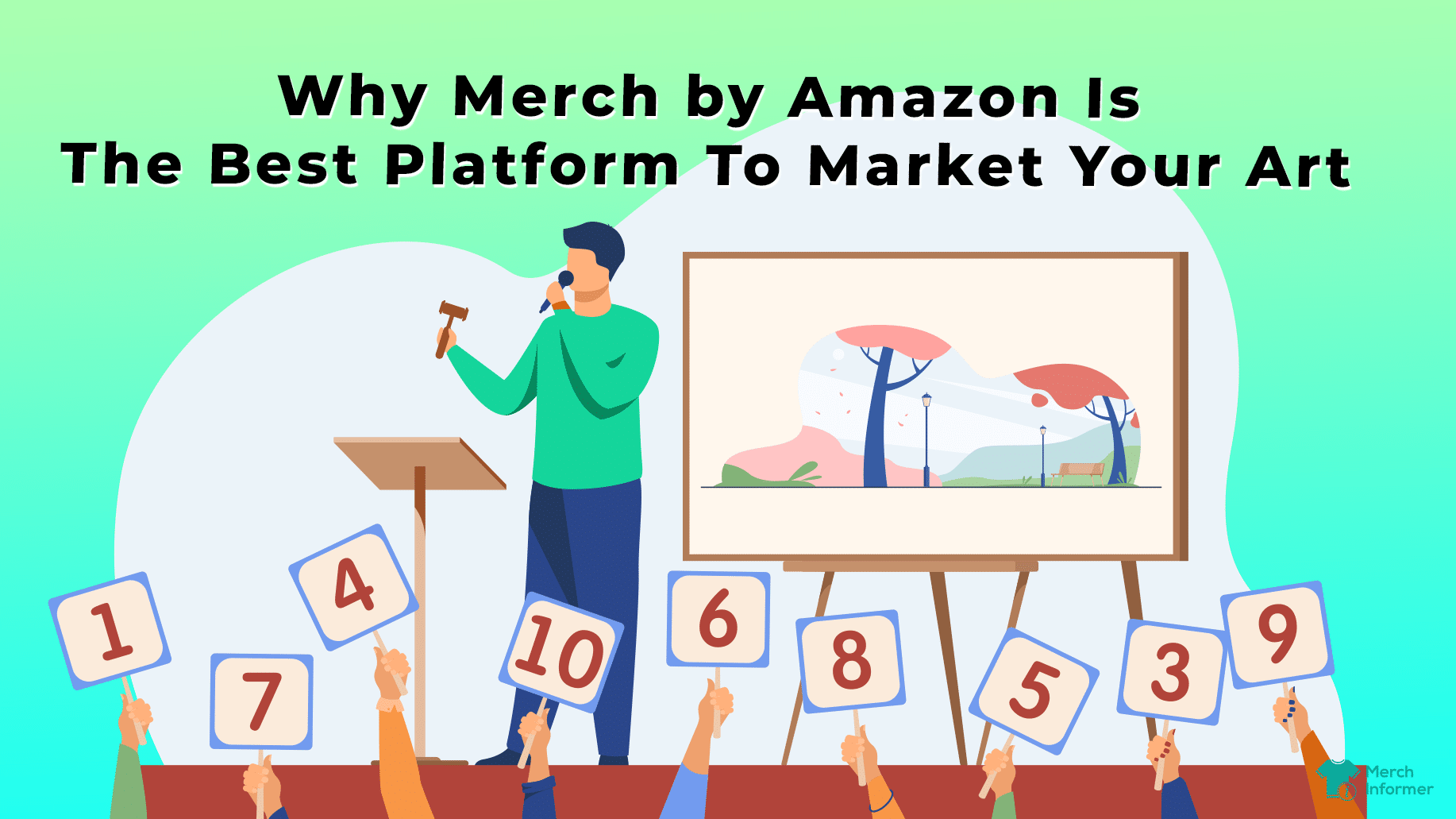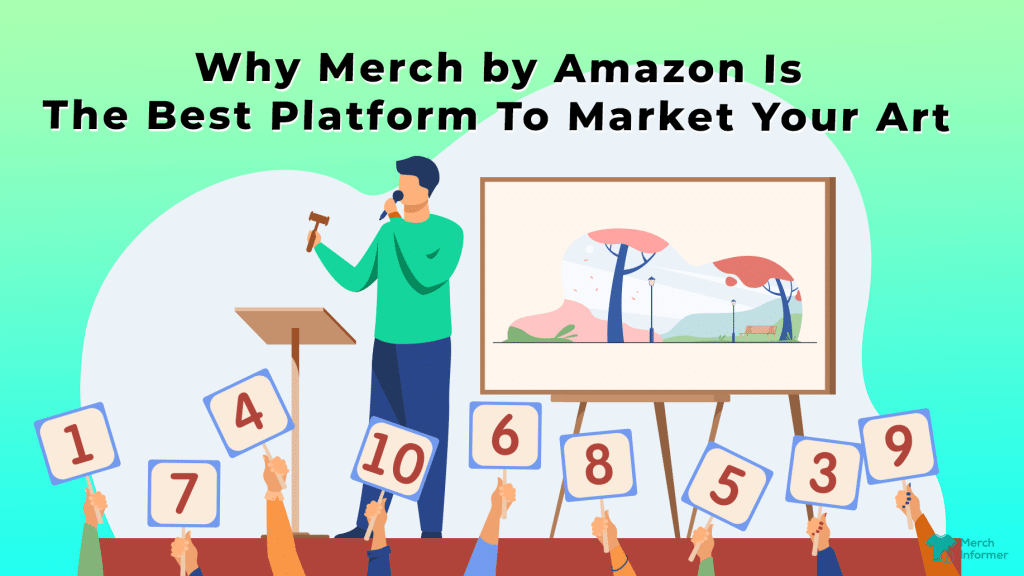 Launched in 2015, Merch by Amazon is an Amazon service, which enables sellers to create branded merchandise, such as t-shirts, hoodies, pop-sockets, etc. and sell them across Amazon's global marketplaces. It was initially built for fans and audiences of game development, but soon launched into something much bigger.
Ideal for artists and graphic designers who have original ideas, Merch by Amazon is probably the best platform for you to market your art. But what is it and how does it work?
Let's take a look.
What Is Merch by Amazon?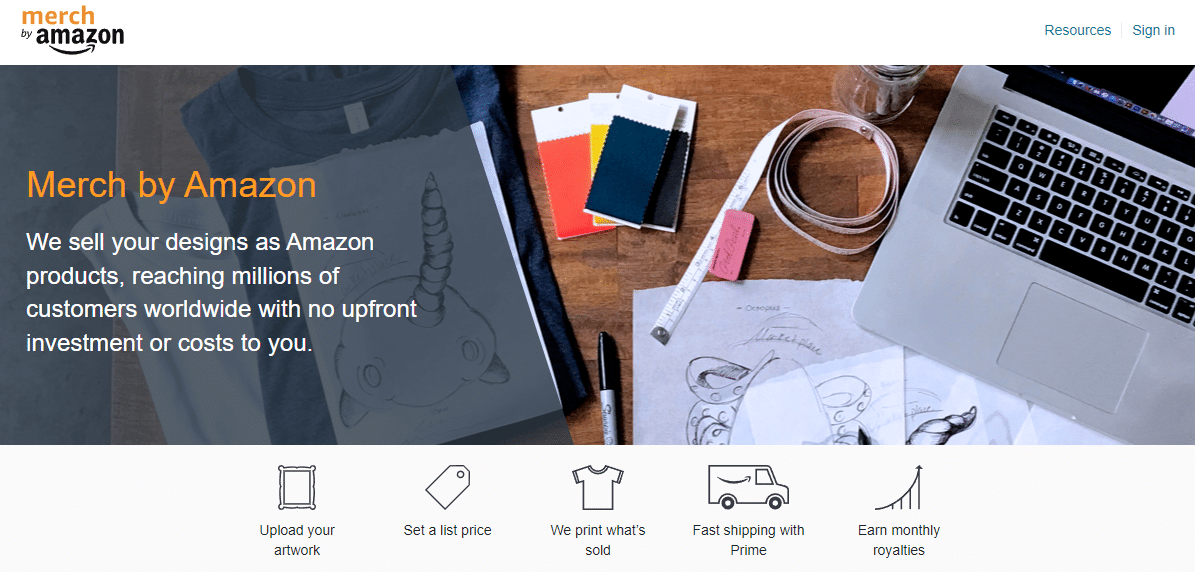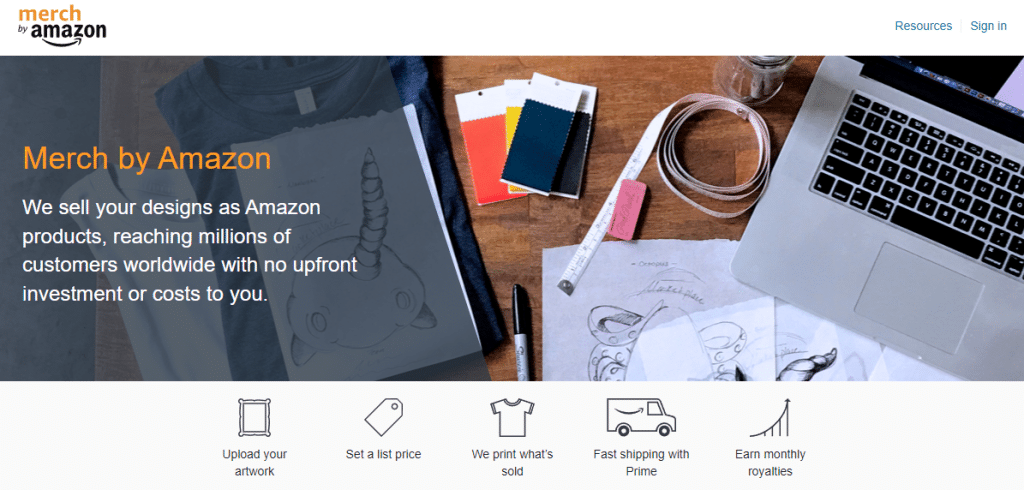 Merch by Amazon is often referred to as a self-service program, which helps Sellers and Amazon businesses generate more sales without really having to put in much effort. It's also considered a print-on-demand service that helps Sellers sell their designs without upfront costs or investments. When it was initially created, it was limited to t-shirts, but it has since expanded to hoodies, tank tops, sweatshirts, pop sockets and more.

The great thing about all of this is that Amazon handles the entire production line. This means that you as a Seller will not incur any expenses for storage of inventory or upfront costs. Why? Because it's free to do so. Those who'd like to sell their art in the form of merchandise such as t-shirts can certainly benefit from increased revenue at no risk or out-of-pocket costs. All you have to take care of is the unique design creation. Once you start making sales, you'll be able to earn royalty fees for each sale made.
How Does It Work?
In order to get started with Merch by Amazon, you need to "Request an Invitation" to the program. When you've done this, Amazon will either approve or reject your application. It's worth noting at this point that the approval process can take anything from three weeks to six months due to the high volume of applications, so being patient will be necessary.
Merch by Amazon Signup Page – How To Sign Up And Get Accepted
Also important to note, is that your Merch by Amazon account is different and separate from your Amazon Seller account. This means you'll need to go through the process of re-adding your information including your bank account details, business information, as well as your tax number.
The set-up process itself is relatively simple. You'll get an invitation to join Merch by Amazon and after this, you'll just need to upload your artwork and select the type of product on which you want to sell your design on. When your design has been approved, Amazon will create a listing for you.
You may be wondering what happens after that? The answer is simple: Amazon will handle the printing, shipping and customer service for you. As mentioned earlier, once you've made a sale, you'll earn royalties.
One more thing to mention at this stage: when your design is live, your listing will go through eight different statuses as Amazon reviews it. These statuses are: draft, under review, rejected, started process, processing, pending your approval, live, and removed. Regarding the last point about removed items, you should note that this will happen if your designs don't sell within the first 180 days of going live or if they violate Amazon's Content policy.
Ultimately, the process looks something like this:
Submit your design to Amazon
Select your product
Set a price
Amazon approves your design
Amazon creates a listing for your product
Customers buy your product
Amazon prints your design and sends it to the customer
Product Offerings From Merch by Amazon
Although it started out with t-shirts, Merch by Amazon now provides a much wider portfolio to work with. The merchandise you can upload your designs on include: standard t-shirts, long sleeve t-shirts, pullover hoodies, zip hoodies, sweatshirts, tank tops, v-neck shirts, raglans, pop sockets, phone cases, throw pillows, and even tote bags.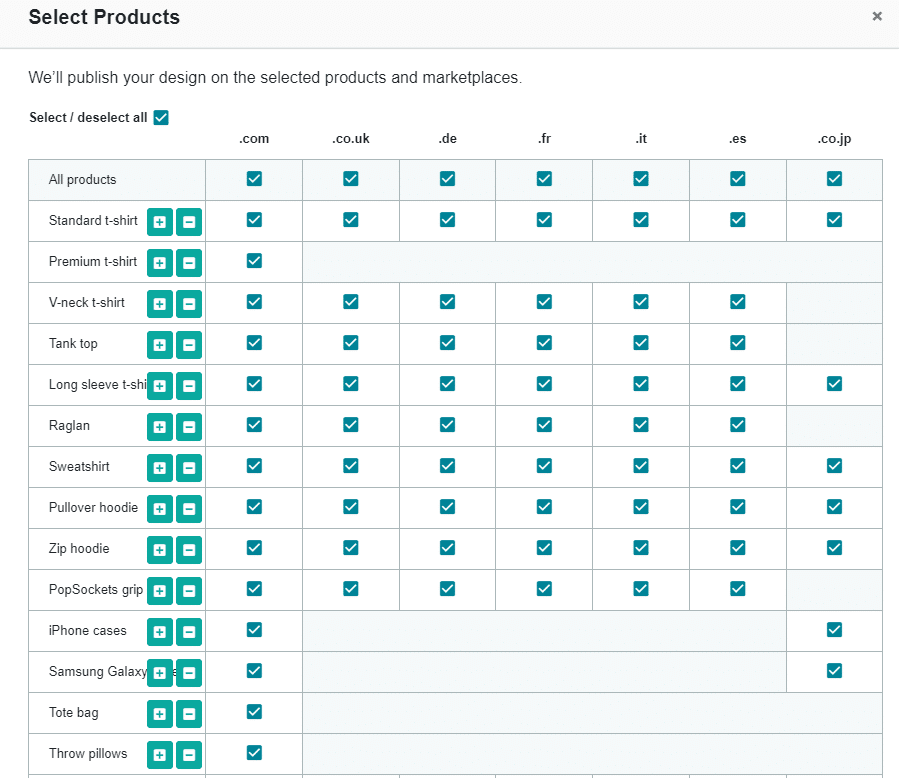 Useful Tips: What To Avoid
Amazon is quite strict about what type of content it will and will not publish. As a starting point, it's crucial that you don't violate any trademarks, copyrights, or international law. Secondly, you should not create "objectionable content". This includes: pornography, child exploitation, profanity, promotion of hate or intolerance, human tragedy, promotion of violence, promotion of Nazism, and mental illness (UK specific).


Once you've got these basics covered, you also need to make sure your content is error-free. This includes no blank pages, no content mismatches or misspellings, using inaccurate product metadata, soliciting for product reviews, poor quality design, including contact information, promoting political campaigns, promoting charity and donations, and finally, your designs should also not make any claims about the quality of the product or the shipping.
Tiers And Limitations
The concept of tiers and limitations was introduced in order to protect Amazon from individuals who flood the marketplace with thousands of designs. There are several tiers which you'll need to pass first before moving on to the next one. The five tiers are: 10, 25, 100, 500, and Pro. What this means for the first tier is that if you sell 10 t-shirts, you'll move on to the next tier of 25. If you sell 25 t-shirts, you'll be able to move on to the next tier and so on.
What Are The Benefits And Drawbacks Of Amazon Merch?
When you join Merch by Amazon, you can take advantage of a number of benefits. These include:
No upfront costs
No overhead costs
No need for inventory or an office
No need to worry about running out of stock
No need for quality assurance
World-class print technology is used
No need to worry about unsold stock
Production, shipping and customer service is taken care of for you by Amazon
You set the prices which reflects in your royalty earnings
Generate a passive income
You can take advantage of Amazon's expertise
Your fans can enjoy your creations even more
You can reach new customers and a generally vast audience
You can track your success
You get priority in search engines
You can sell through different channels
Build brand awareness
Perfect for beginners
Some of the possible drawbacks, however, may include the following:
Competition can be fierce
Your designs must comply with Amazon's content policy
You must live up to Amazon's standards
It's invitation only
Your earnings may not be what you want
There's not much scope for flexibility
Your growth prospects can be limited
Top Tips and Tricks For Merch Success
If you want your Merch by Amazon initiative to take off, there are some great tips and best practices to follow based on proven methods.
Here's what you can do to get noticed and stand out from the crowd:
Don't infringe on copyright
Find your niche
Partner with local businesses
Keep an eye out on major events
Use Google Trends for inspiration
Advertise
Conduct sales analyses
Remove designs that don't sell well to make room for those that do
Conclusion
Just six years after its introduction, Merch by Amazon has become one of the most sought-after marketplaces for print-on-demand merchandise and for good reason! All the quality assurance is taken care of for you, as is shipping and customer service.
All this at no upfront costs or high-risk investments. You don't need to store any inventory or worry about shipping. All you have to take care of is your original and unique designs which you can present to a targeted audience.
Like any business venture out there, it requires patience and effort. But with the right mindset, your artwork really does have the potential to get noticed. You just need the right platform and that is Merch by Amazon.