100k School Debt to Financial Freedom – Merch by Amazon Update 11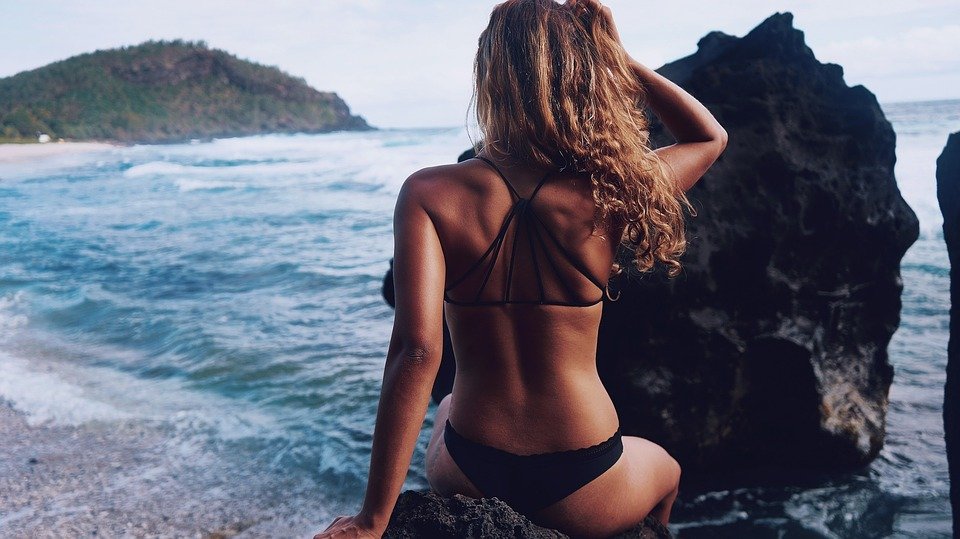 March was one of those slower months in terms of what happened in the world of Merch by Amazon but also how the business of this account has been running.
Earnings were up a bit and it looks like search visibility is slowly changing in our favor once again as sellers. As we are nearing the 12 month mark of this case study, my girlfriend has really started to look at putting more systems in place for her business and is now focused a bit more on delegation to scale up outside of just a single account. This is what we are mainly going to talk about in this month's study. I think it is important that once you "get it" about how everything works, that you really take more of a delegation role in your business instead of such a hands on one. Look for interesting ways to scale up and branch out. Print on Demand is such a big industry and there is so much you can do with it.
In case you missed it, here is last month's case study:
Ultimate AMS (Amazon Marketing Services) Guide to Marketing Your Merch

Quick Note: Merch Informer came out with a cheaper plan to help everyone new to the Merch by Amazon game really make sure they are making the best use of their time. The Newbie plan is half the price and packed full of features. If you have not given the 3 day trial a try yet, make sure to read about what you are missing here.
What Happened In March
I am not sure if I have ever talked about it in this case study series before, but I think now may be the time. There are some people in this business who are nothing but vultures. We have been dealing with one of them for about a month and a half now. I am talking about false take downs. My girlfriend received a take down from Amazon a few months ago now from a third party seller who is also on the MBA platform. Now, where this gets weird is that nothing in the title, bullets or description is trademarked. Not only that, but all of the images used on the design are in no way copyright or protected. Yet somehow, this other seller was able to report the design and get the competition removed.
This is a BIG problem and a problem I know a lot of people reading this have faced as well (I have talked to many of you!). So there are a few things I want to note here. The first is that if you are not doing your own designs, make sure you can trust your VA. Virtual assistants are great, but are a danger to your account if you have no idea how to manage them or check if their artwork is original and unique. I wrote about that here: https://merchinformer.com/3-easy-merch-amazon-mistakes-avoid/ where you can read about how to find copyright design elements to ensure you are good to go.
But wait! What happens if you or your VA design original artwork and you are still getting from Amazon because of people reporting you? What can you do?
Well, I want to make it very clear that Amazon IS aware of this very serious issue and they certainly do not want to see you get terminated for someone else's shady practices. What I can say from talking to my connections is that Amazon does read every single response to these take downs so make sure you respond.
Do not respond emotionally (as I know many of you want to). Respond with evidence and why you believe you are in the right in this situation. This can include trademark results from TESS, showing photoshop/illustrator files, hand drawn graphics, so on and so forth. Lay it all out in a polite but unemotional email and click send.
You may get a robot response. In fact, you probably will get one. I know that my girlfriend got the same, but I also know that a human being read that email and it was marked down on the account so that they have a record of this happening.
This is not a perfect solution, but at least you will know that it has been noted!
"Franchising" Merch by Amazon
One of the things I have talked about many times and something I personally have put into practice is franchising Merch by Amazon. To make this really simple and to the point, think of your account as a singular business. Making money from a singular business is awesome, but you know what is even better? Making money from multiple businesses!
So how do you do that? After all, you only have a single account and you are only one person. Well, if you have figured out how to make thousands of dollars per month, you know enough to do it again, and again, and again.
The thing is, Merch wants GREAT sellers on the platform. If you can teach someone to be a great seller on the platform, then you can make money from their account as well. If you go back to last month's case study, I actually did a video where I discuss how all of this works. But if you are interested in the basic idea, you get people to sign up to Merch by Amazon, and you help them grow their accounts for a percentage of the profits. Eventually they are doing the majority of the work and you are sitting back collecting checks. This is on TOP of what your own account is making.
My girlfriend took the first steps to do this in the last case study, and there has been some progress here. So far, two people she knows have some designs, gotten set up on Etsy, and then have applied for Merch by Amazon. They put up shirts on Etsy first for some experience and for the links they can put in the application form.
Now, time for some real talk here.
If you decide to take this idea and run with it, you are going to run into a LOT of people who are all talk, but end up doing nothing. Almost everyone you speak too is going to be interested int he concept. Some might be interested in getting set up. After they get set up though, they are unwilling to put in the work to actually see some fruits from their labor. This is what my girlfriend has already run into.
It is actually kind of funny hearing comments like "why would anyone want to go out and spend $150 a night drinking when they could be spending that money on growing their business?". That sounds like something I would say, but now it is coming out of her mouth! It really goes to show that reinvesting money back into your business is what you should be doing. In order to get to that point though, you have to take action.
So if there is one piece of advice I can give, it is to only spend the time with people who are determined to make it work (not just people who talk a lot!).
Building The Team
One of the most important things that happened this month is that my girlfriend took the first steps to actually start building out a real team.
As much as we probably all like full control over our business, the only real way to grow to new heights is to step back and take more of a managing roll instead of trying to do everything. If you are trying to do everything yourself, you are still trading your time for money. I am not some big conference guy by any means, but one of the most important things I ever learned at the first one I attended was to work ON your business, not in your business. I have really taken this to heart over the last few years.
Since she was bringing more people onto the platform as part of the "franchising" concept, she realized that she would need to stop depending on my designers. The search started on Upwork after reading this article:

How To Use Upwork To Outsource And Scale Your Merch Business

Now, if you have ever attempted to hire anyone after reading that article, you probably ended up copy and pasting my script. It still works, but if you actually go search on Upwork you will see page after page of the SAME thing. I included that script as a guide so it is always best to change it up. This is exactly what she did, and this is the exact script that was posted: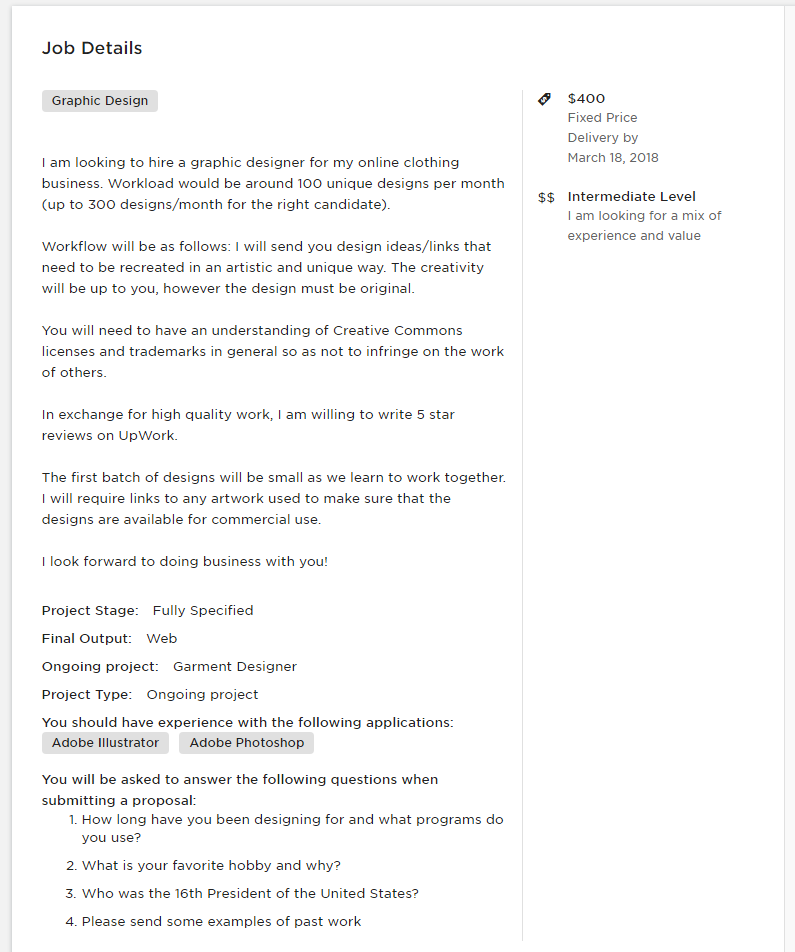 Her way with words is a little more eloquent than my script. It ended up working great with over 40 applicants to the project.
A lot of them were quickly denied from the position for answering the questions incorrectly or showing examples of past work that were not up to par. My two favorites were someone who said the 16th president of the USA was Obama, and another applicant who said he was not sure and was too lazy to look it up!
She narrowed them down to 3 applicants, and ended up hiring 2 of them on trial periods. Each applicant was required to send links to any artwork that they used in the designs so it could be checked. One of them was even a custom illustrator who created all her own images.
YES! You can get a custom illustrator for $4 per design following this method. Not bad if you ask me!
The Results For March
Before we get to it, here is a quick recap of the February Numbers: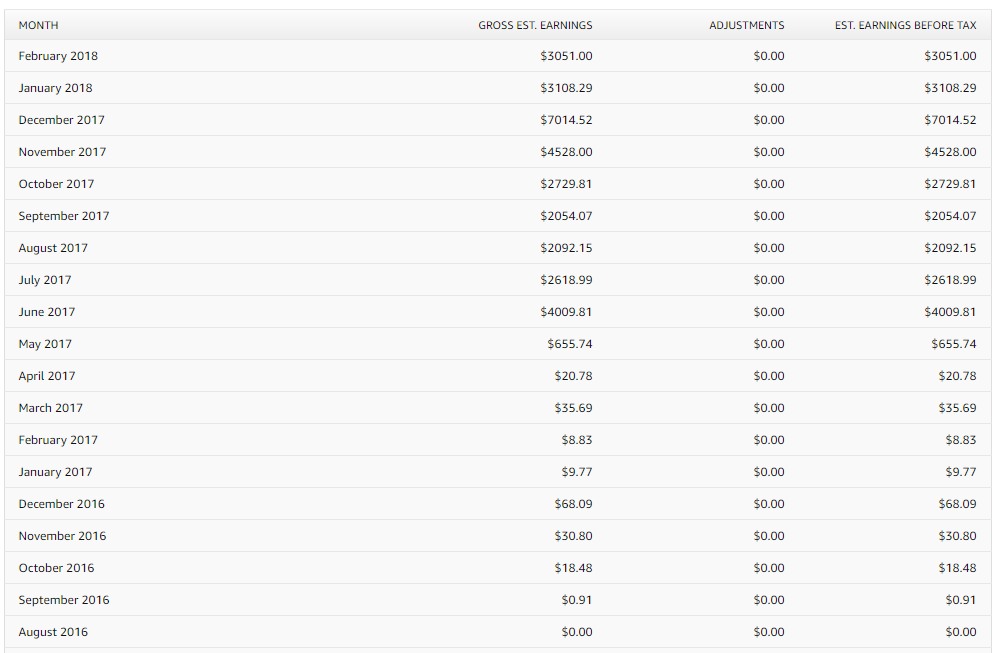 You might notice that February earnings are a bit lower than what was reported in the last case study. This payment was an entire 2 dollars short! I think it is safe to say, all the money has finally been caught up from what was missing from previous payments. This is because you get paid in the period when the item ships, not when a customer purchases it.
Currently, all the shirts are priced at $16.99 for standard and premium is being priced at $19.99. We have had some discussions on switching this up. She is wondering if she should raise her prices on the standard and drop the prices on the premium (just until they gain some traction), but as always, the earnings are good so she does not want to mess that up. Long sleeves are being priced just above $25 to take advantage of the free shipping. Sweatshirts are priced at the recommended $35.99 and hoodies are at $39.99. Prices do not change very much but if a shirt is really doing well or has a review, she will bump the price by about $1 which has resulted in a small amount of extra earnings.
Here is a summary of the totals for March 2018 from downloading the excel spreadsheet.



964 ASINs sold with $3181.34 in royalties!
These royalties are up just a bit from last month but nothing impressive at all. While she did hit Valentines day the previous month, this month was really not spent on trending designs at all. This probably equates to some money left on the table for sure but the entire goal is tiering up now for when future products drop. Amazon search is still a little whacky BUT the last week or so sales have started to improve so I think something must be changing. This officially wraps up Q1, which is always a slow time of the year, so the seasonality of retail may have something to do with it as well.
Here is a breakdown of the shirts sold:
Standard: 77%
Premium: 17%
Long Sleeve: 2%
Sweatshirt: 1%
Hoodie: 3%
Top 3 Colors Sold:
Black: 291
Heather Grey: 211
Heather Blue: 166
Really no surprise on the colors. They look the best with most designs and you can see that the customers really like it.
What I was not expecting though was such a low percentage of long sleeves, sweatshirts, and hoodies. Even though technically winter is over, it is incredibly cold out both here, and across the country with snow still flying on both coasts. I would assume that would equate to sales outside of the standard shirts but I guess not. Premium once again brings up second place so if you are NOT uploading to premium, you are simply leaving money on the table.
The Math
Since designs can easily be created yourself (and what most people are doing when they start), we are only going to be including the royalties in the math.